Spring is here! And what can describe this colourful season better than cherry blossom trees. Japan celebrates the magical season of spring with the most impressive collection of cherry blossoms in all the world. The ephemeral trees show their face for only around two weeks every year and it's something to watch out for. 
This is how Japan welcomes spring every year: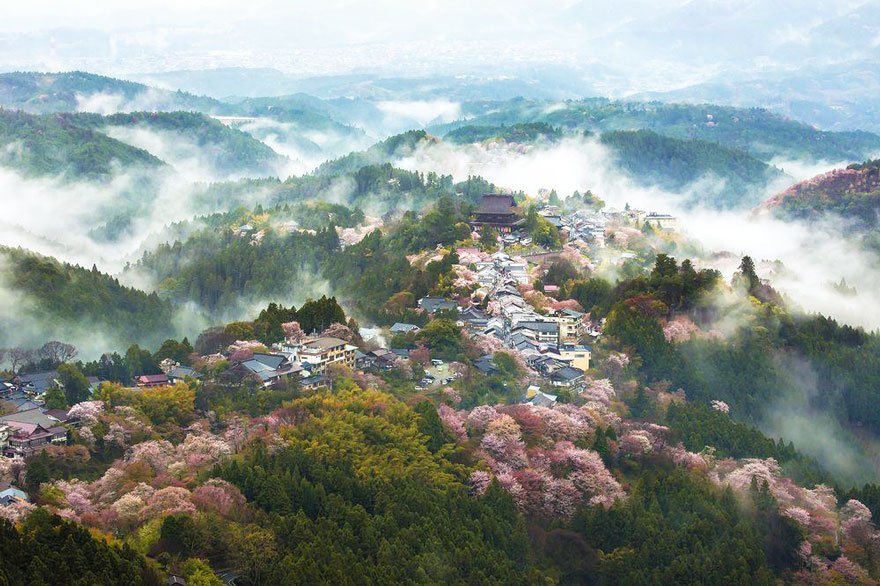 With floral displays of cherry blossom trees.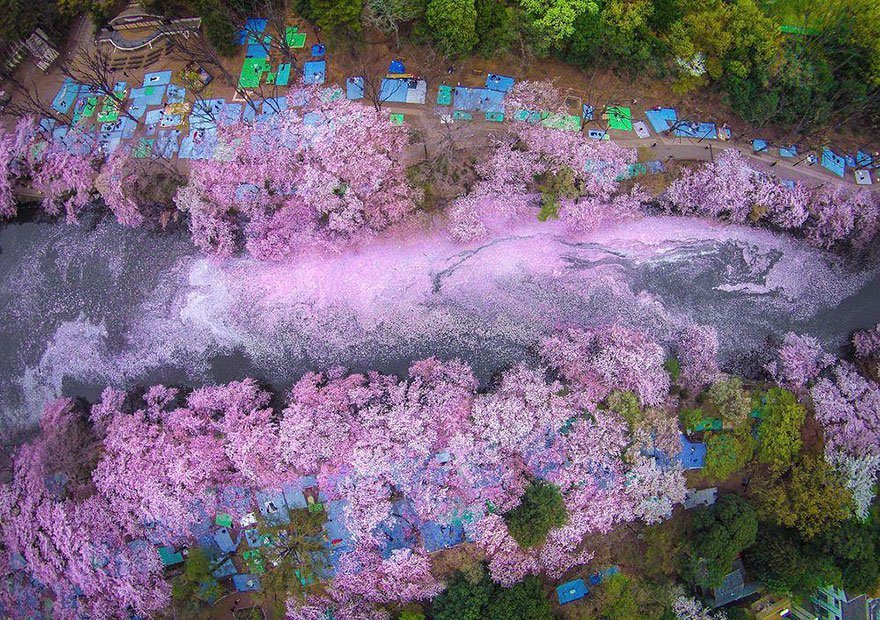 The flowering cherry tree aka sakura, is one of the most beautiful and glorified plants in Japan.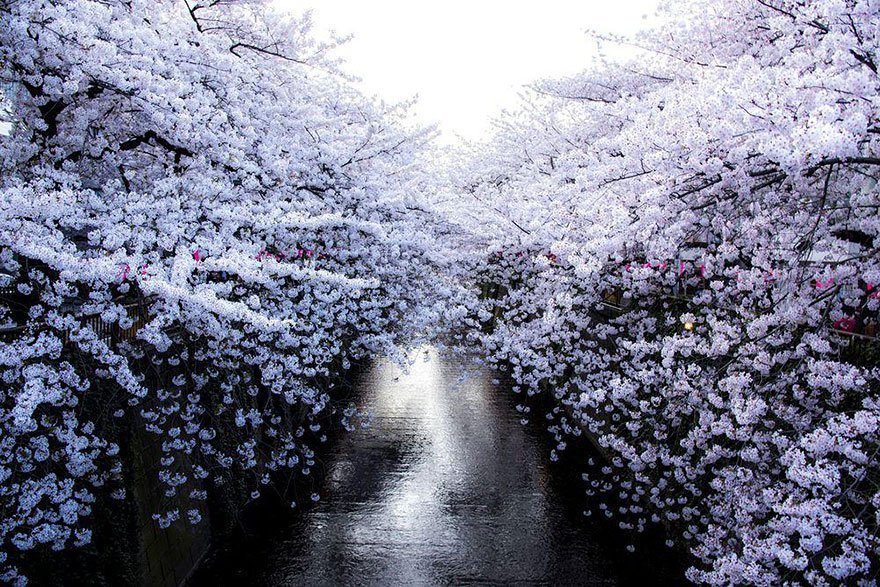 It heralds the arrival of spring each year and is considered as a symbol of hope and renewal in the country.
Japan, even has its own word for cherry blossom flower viewing – 'hanami'.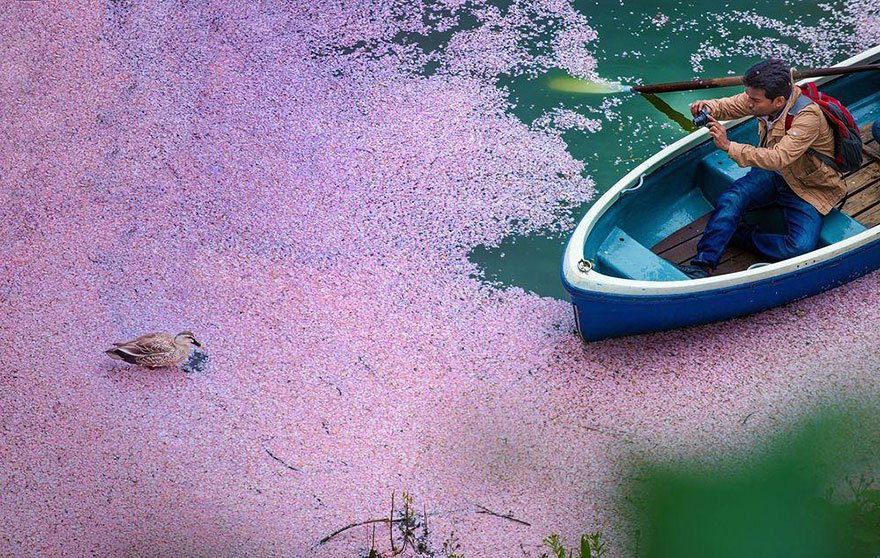 When hanami takes place at night, it is known as 'yozakura'.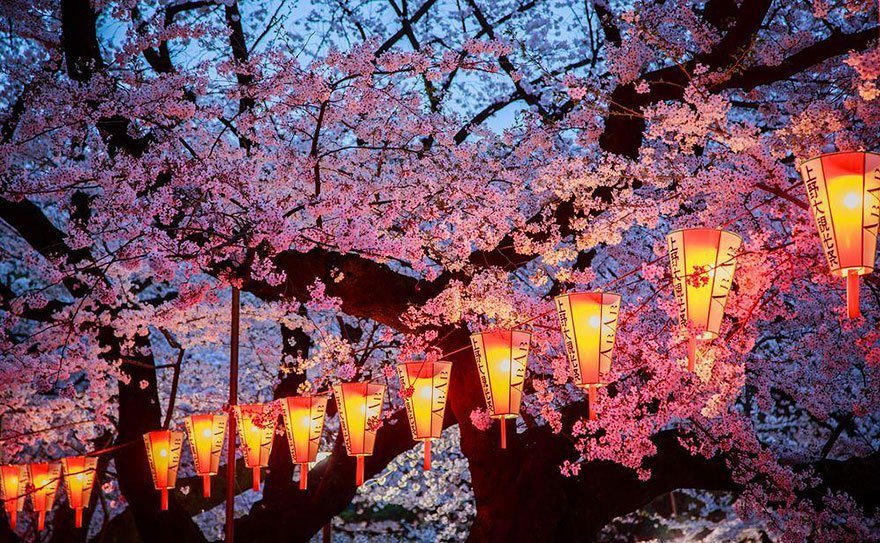 A spectacular sight.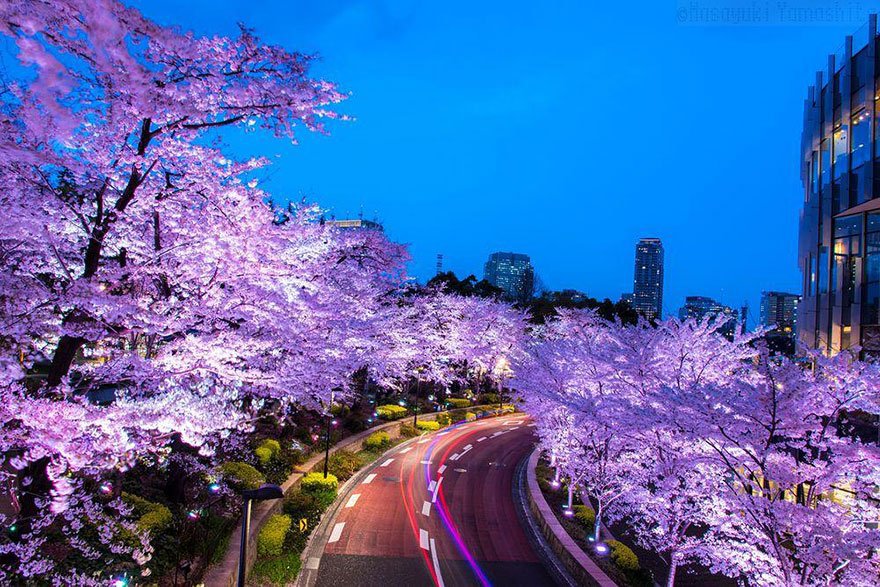 Japan is a home to over 200 varieties of cherry blossoms.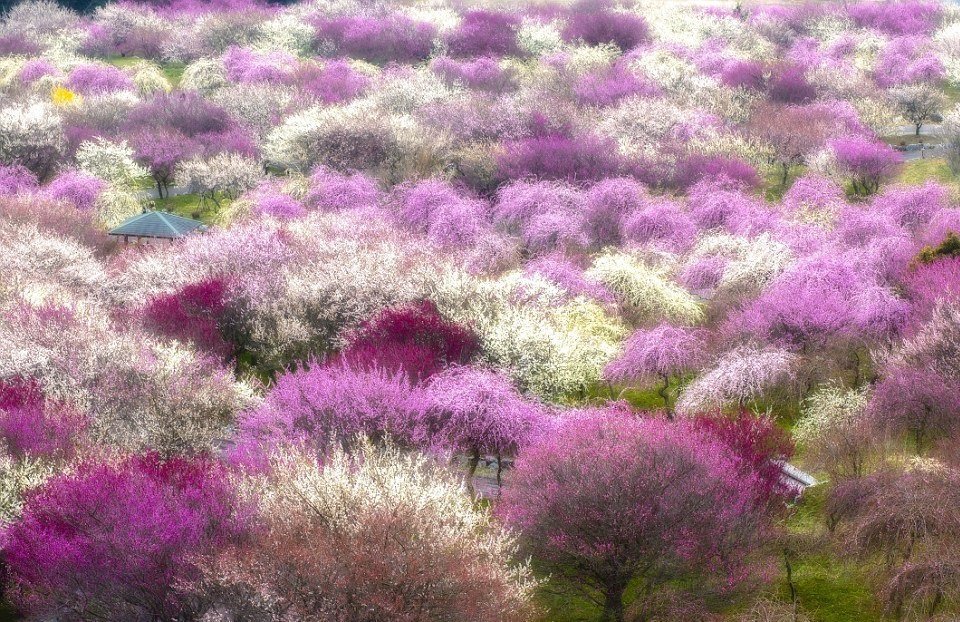 Incredible!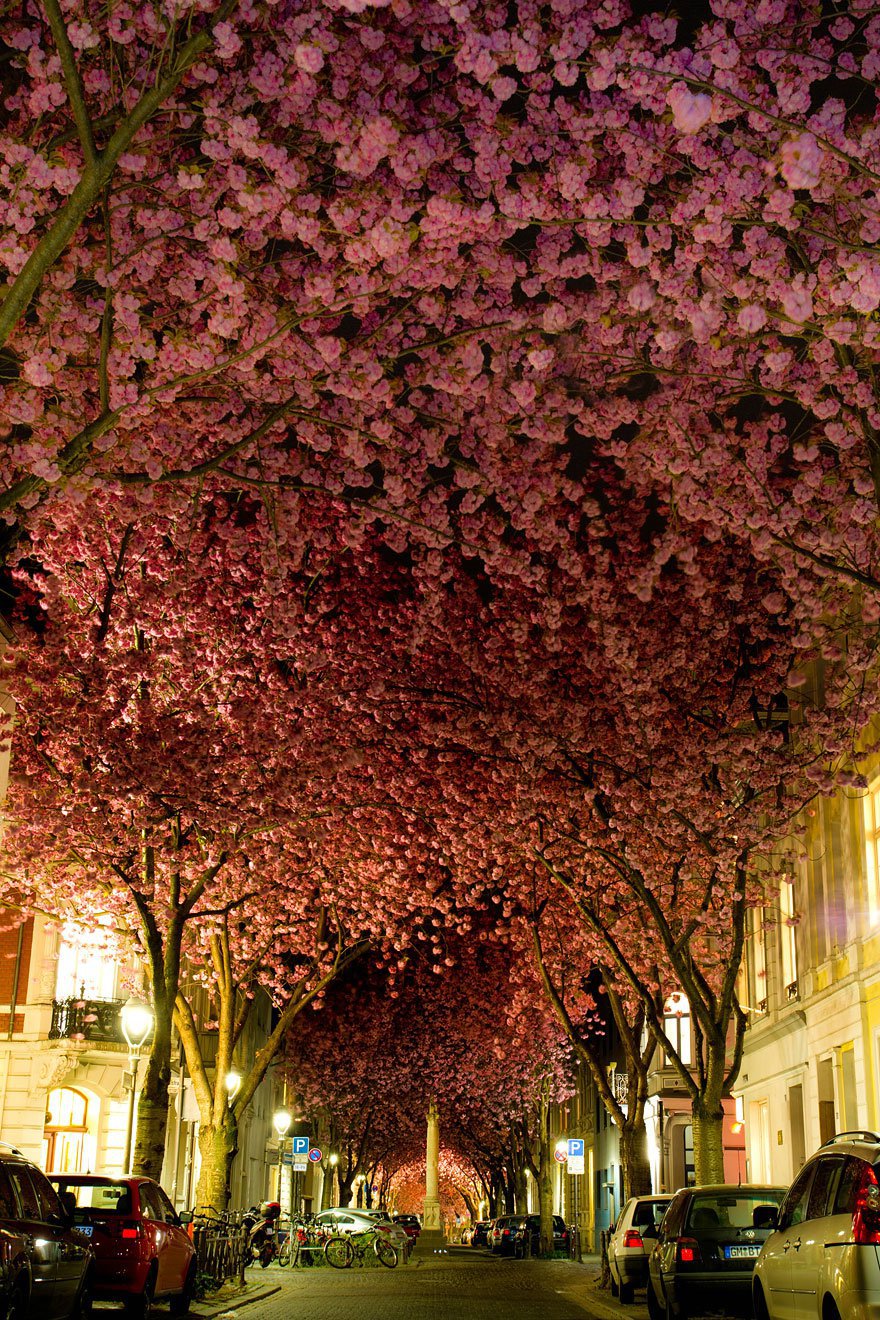 Oh yes, that's Mount Fuji framed with the cherry blossoms.
And look at that.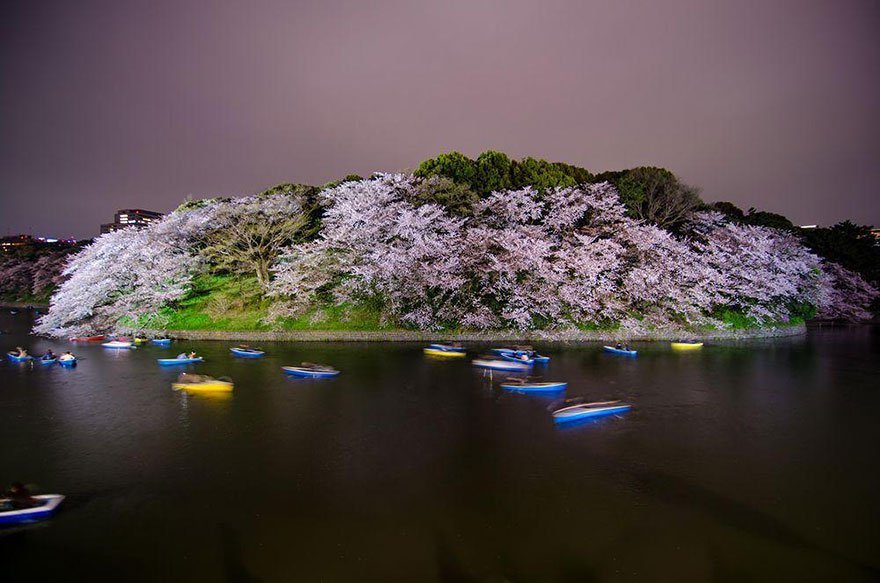 Amidst the hustle-bustle of the city,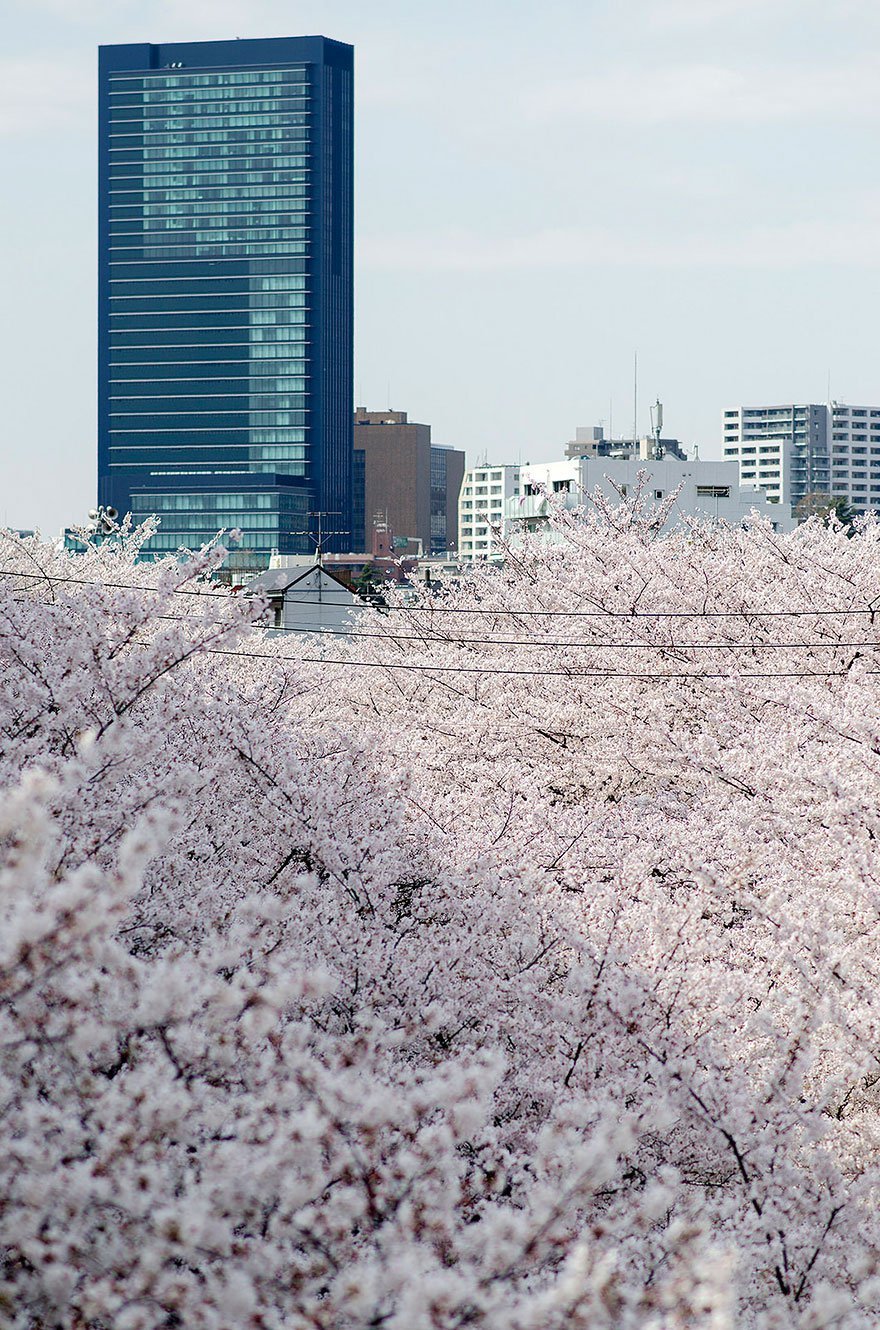 …lies a sea of refreshing cherry blossoms.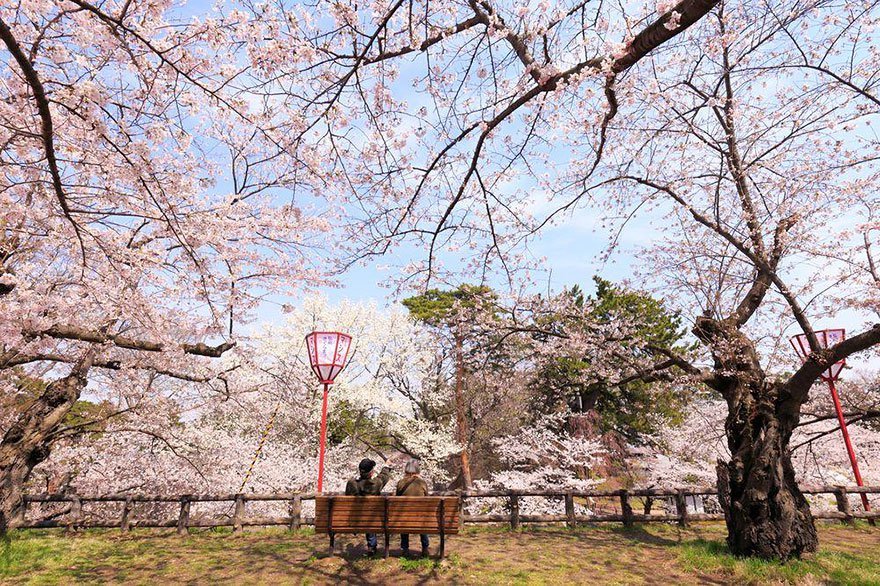 Their presence makes everything seems so calm and peaceful, right?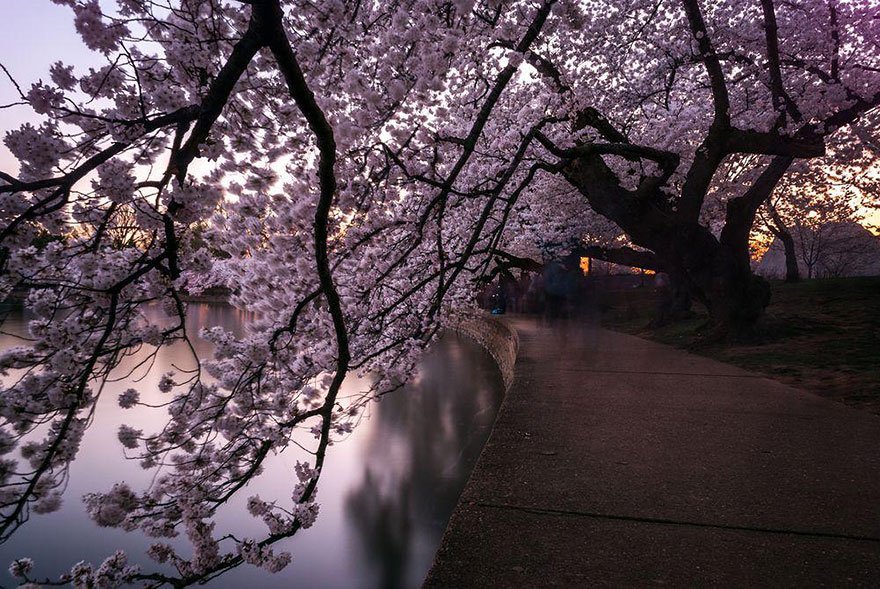 *sigh*
This is a magical sight.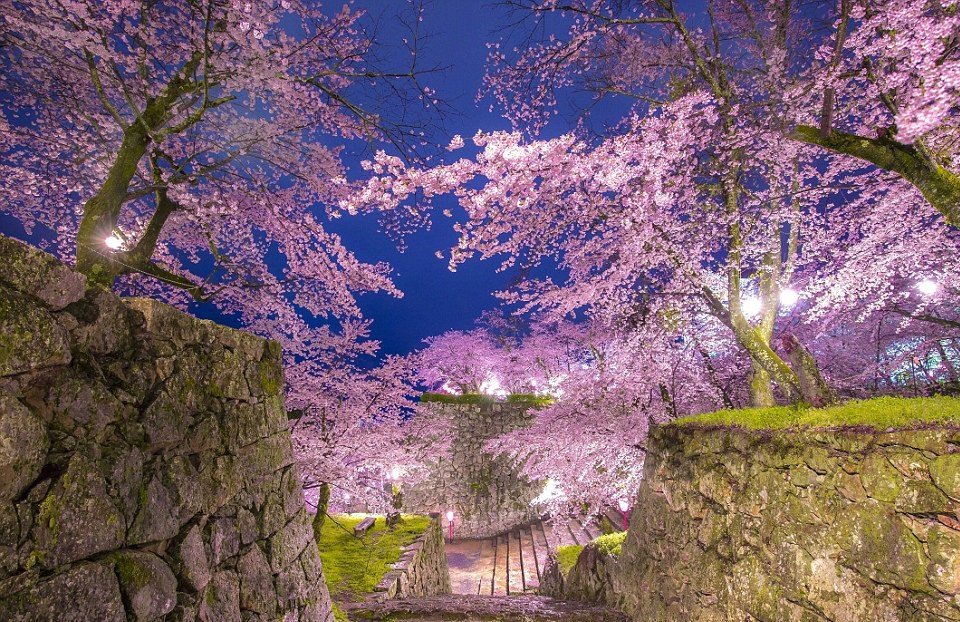 And reminds us of the wonders of Nature…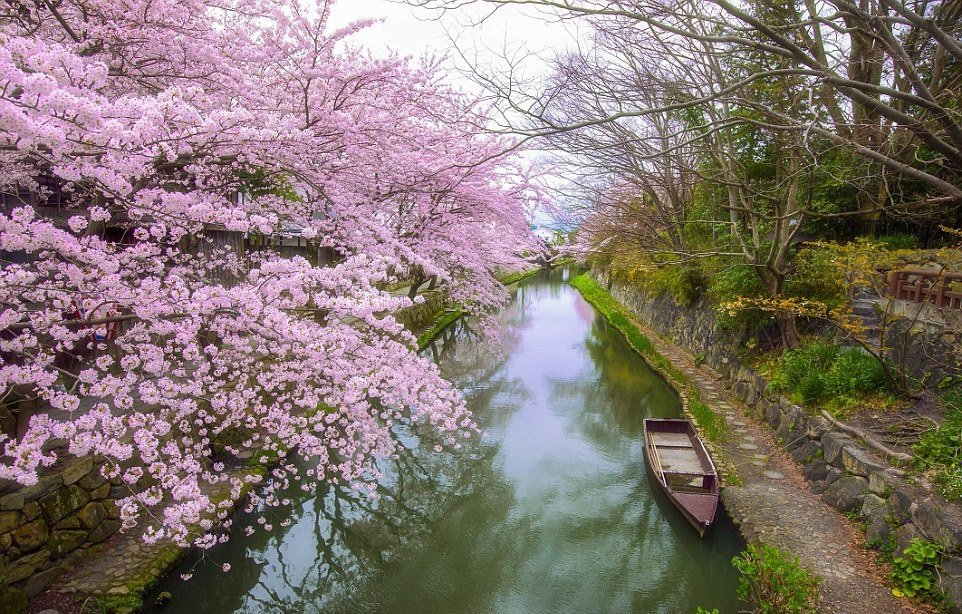 …and the amazing displays she puts up for us.