The best part of rolling around in money is the chance to fly first class. If you were ever lucky enough to get that chance upgrade to business or first class, you know the taste of luxury. But for the rest of us aam janta, it is still a distant dream. 
We dived deep into the world of luxury in the skies, sneaking a peek at all the amenities and services offered to first-class passengers and came across the best money has to offer. 
The best part of first class are the lounge-y beds, as compared to cramped economy.
Singapore is known for its luxury lifestyle, so why shouldn't their airlines match up?
Etihad Airways offers a 3-room apartment in the flight, because why not?
And then there Emirates' with its first class suites. A whole suite, just for you.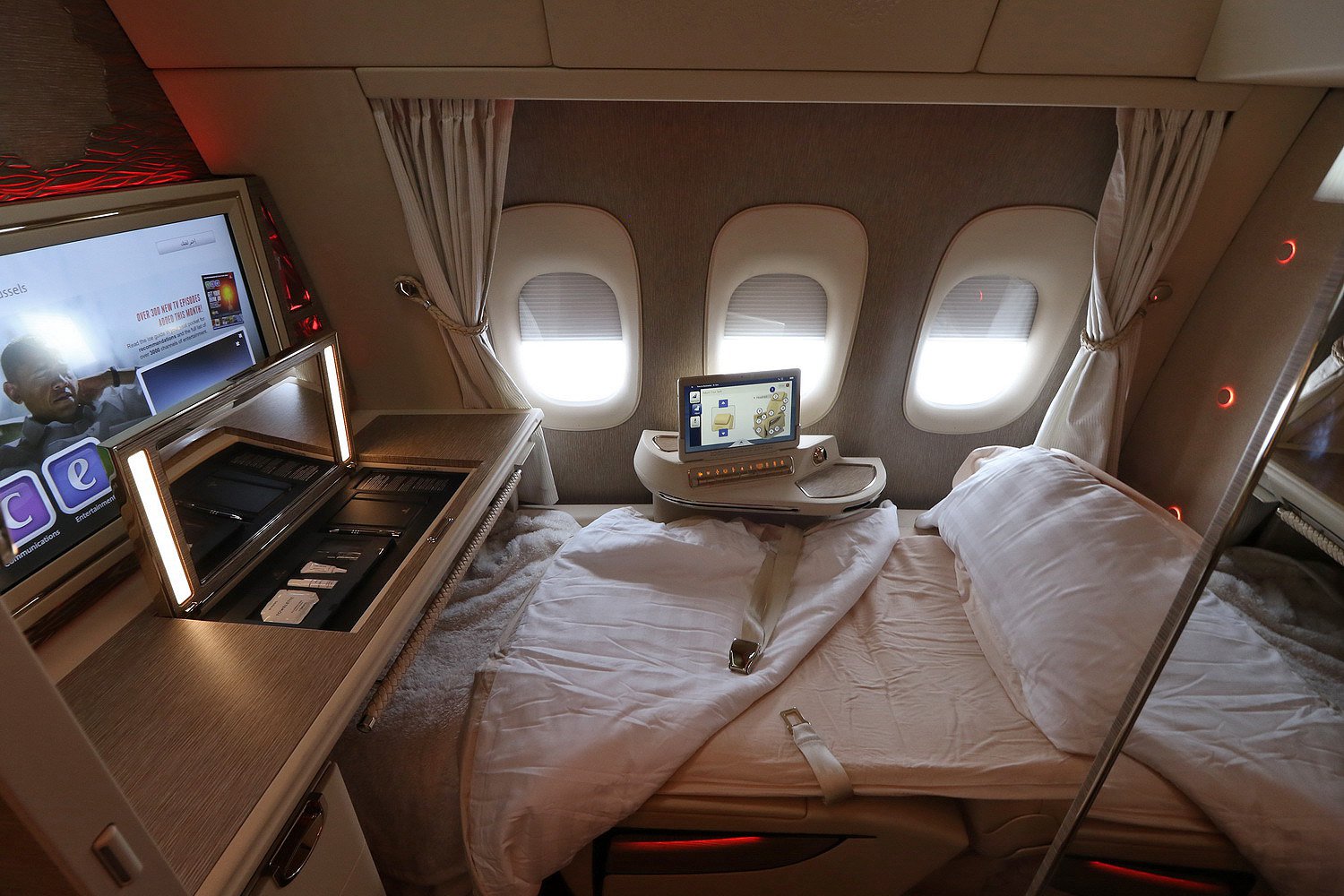 Some of these are nicer than my own house. How? Why?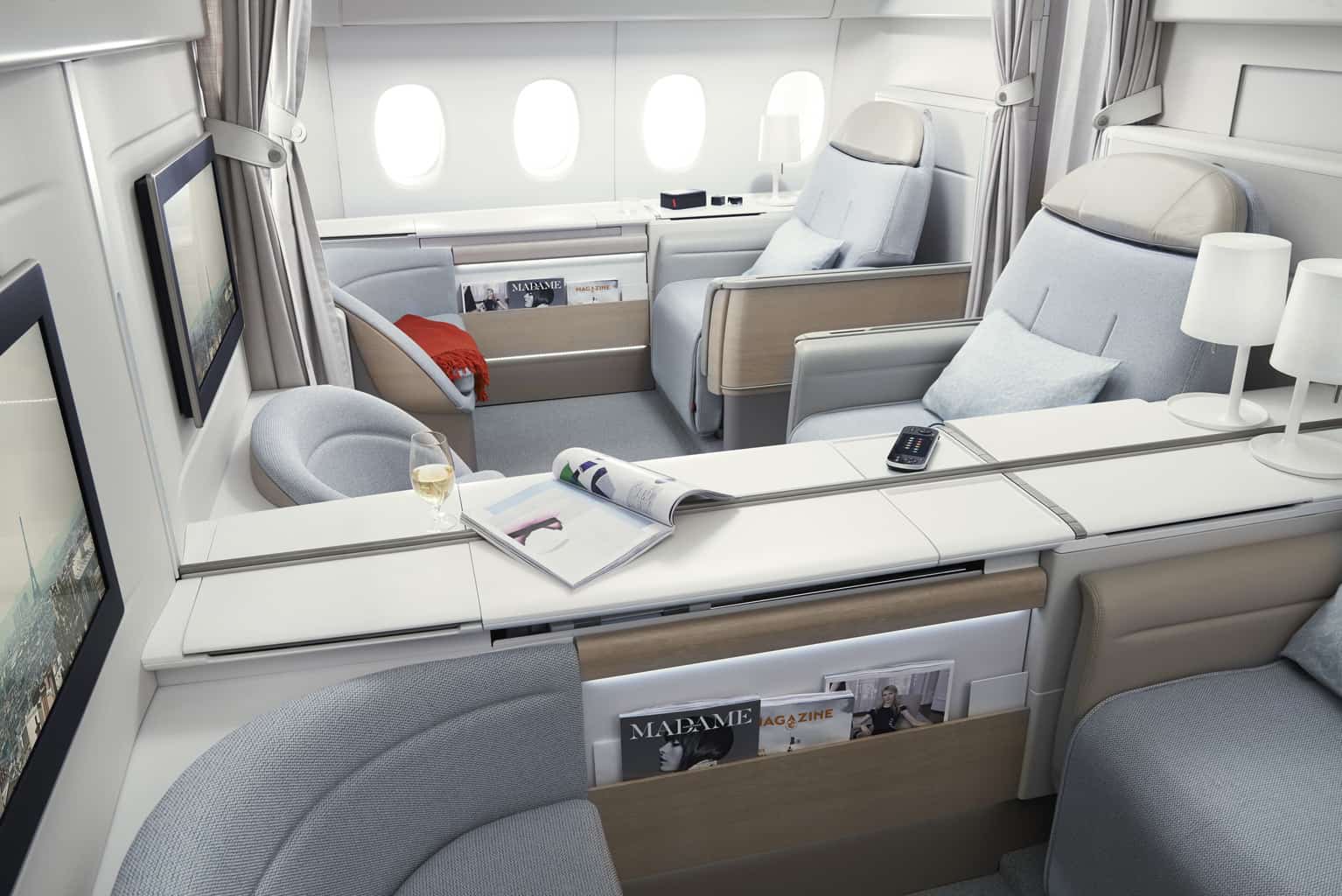 Sometimes these 'suites' have showers too. Who has the luxury of showering on a plane? Not me.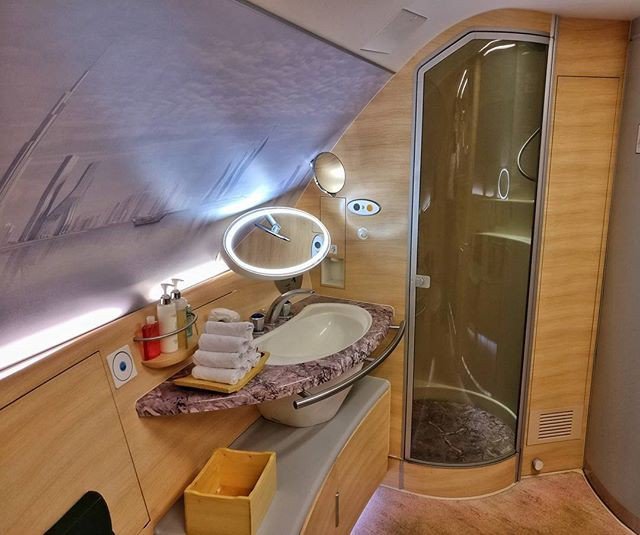 But have you seen the food they offer on these flights? Straight out of Michelin-star restaurants.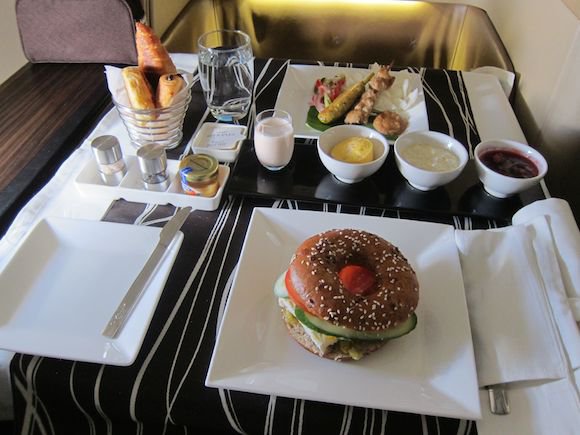 Talk about all that free booze they buy out of your extra AF ticket money. Full paisa vasool!
If you look closely, you can see 3 pieces of onion on a stick. If you look even closer, you can see me crying because of those 3 pieces of onion.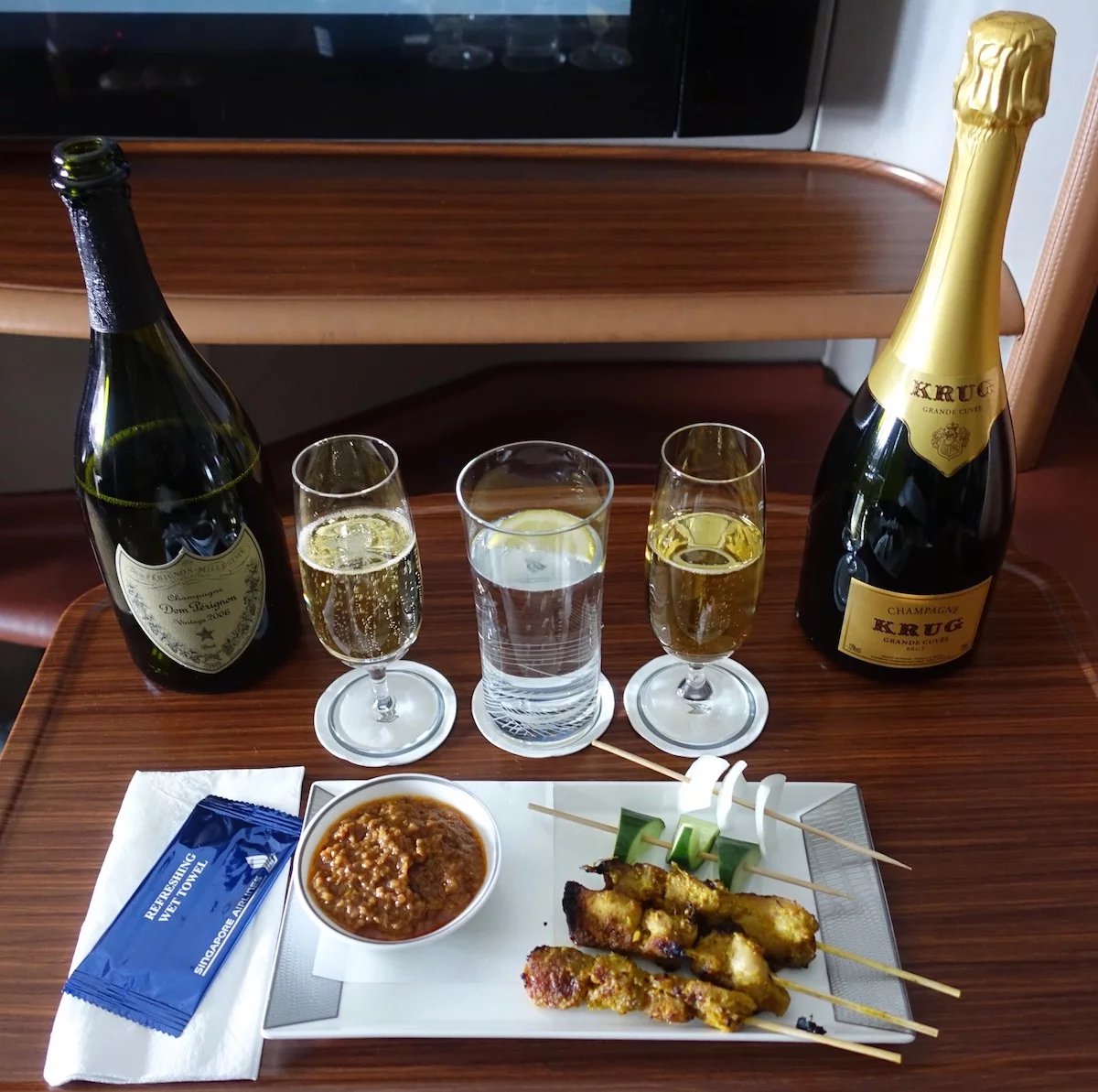 Now there's a separate lounge for first-class passengers, with a whole bar in it.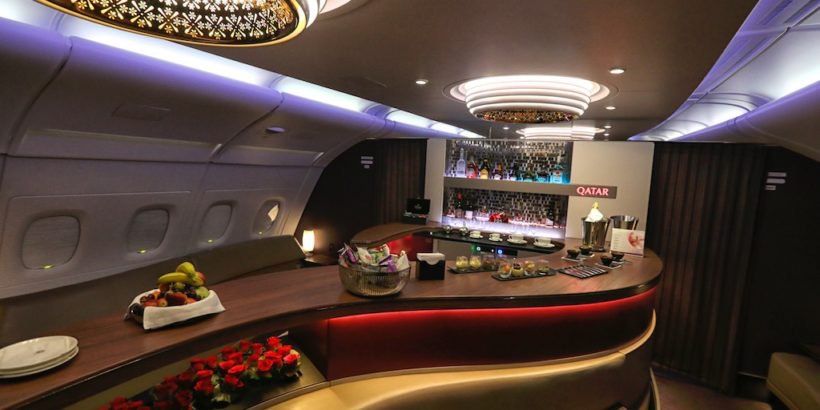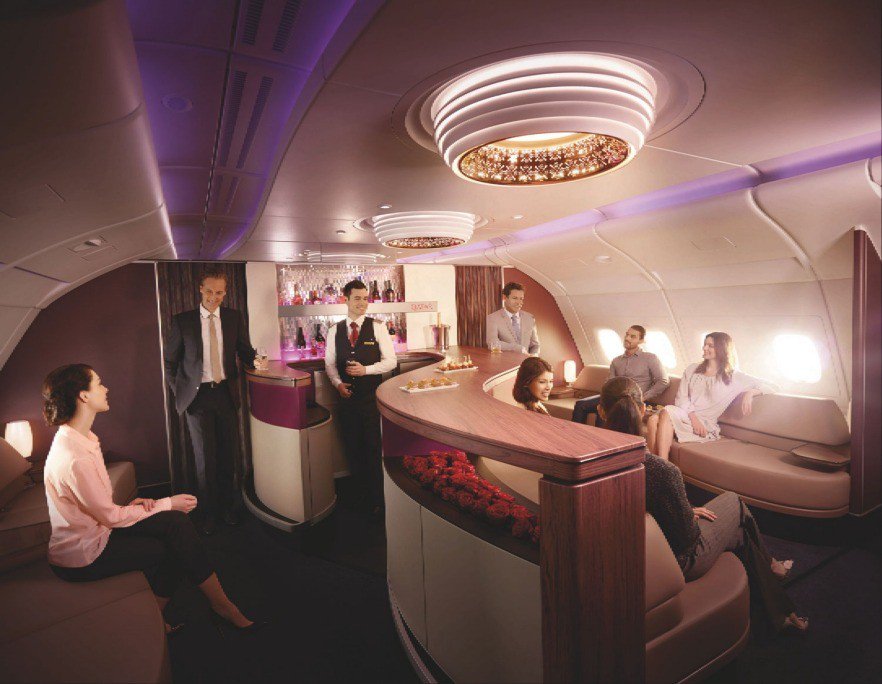 First-class passengers have sky-butlers. That's right. 
We have 3 stewardesses for a flight of 300 people, and Etihad has one personal butler for each passenger.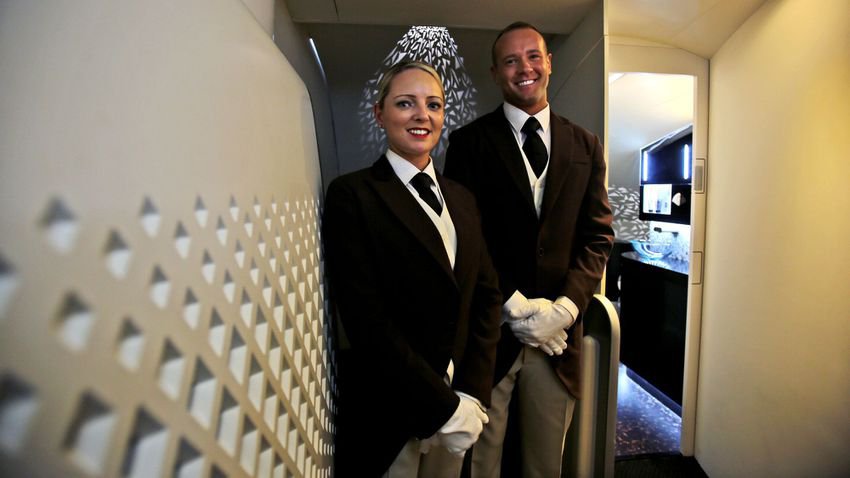 Even I want a best friend in the skies. This makes travelling alone a whole lot more fun.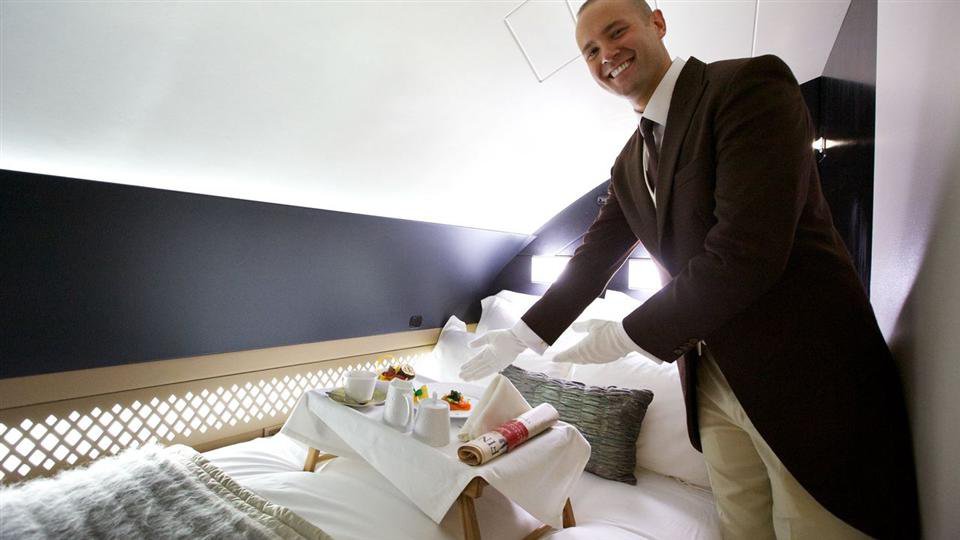 For first-class passengers, the VIP treatment starts way before they even step on to the plane.
These privileged passengers have dedicated lounges at airport, just for their service. See Singapore Airline's first-class lounge.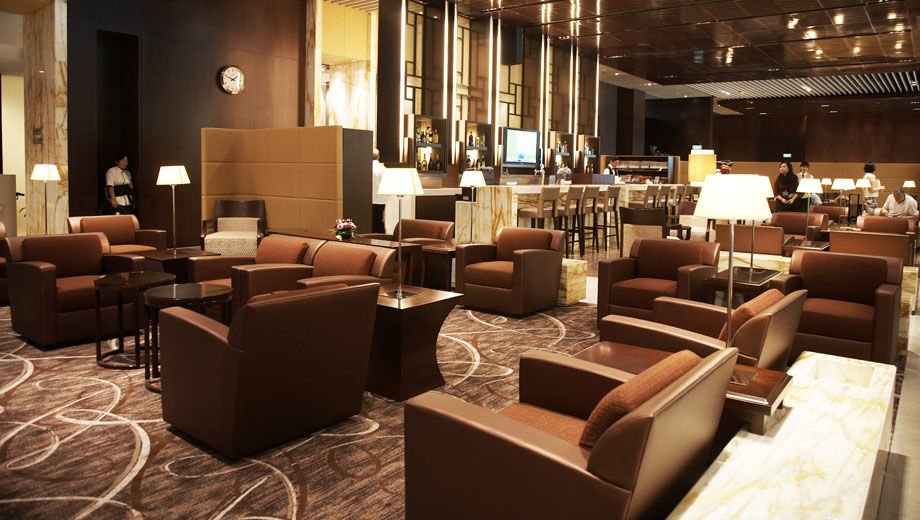 Oman Air's lounge looks nothing short of a 5-star hotel.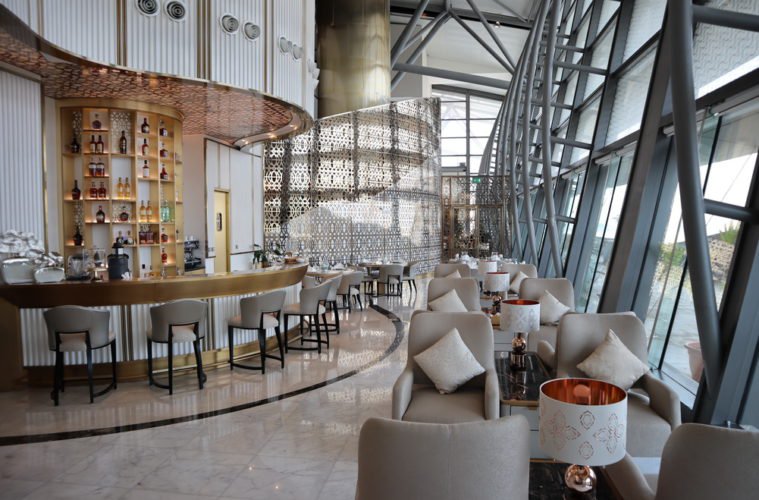 This British Airways' lounge in Boston is such a distinction from Indian first-class lounges, which always seems more overcrowded than the whole airport combined. 

And then there's beautiful food again. Can you believe all of this is free? Move over, bad airport coffee.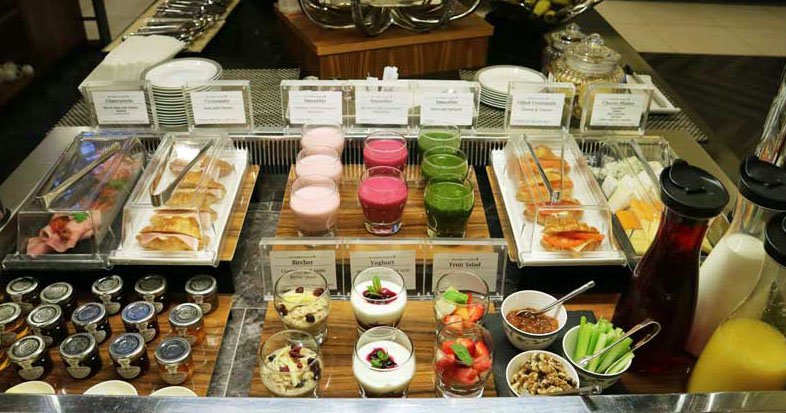 Who needs so much bread before a flight? Oh right, those who have the privilege of a private toilet.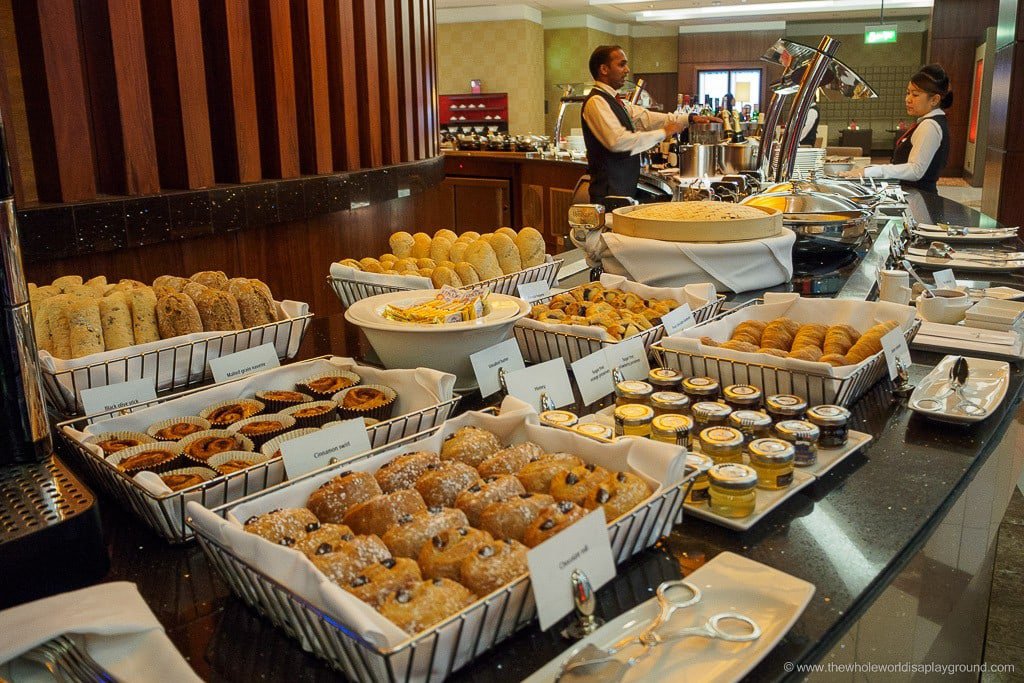 Another benefit of first-class flying is these amenities bag – read goodie bags! Not like these passengers need it anyway..
Can Singapore Airlines' stop flexing so much?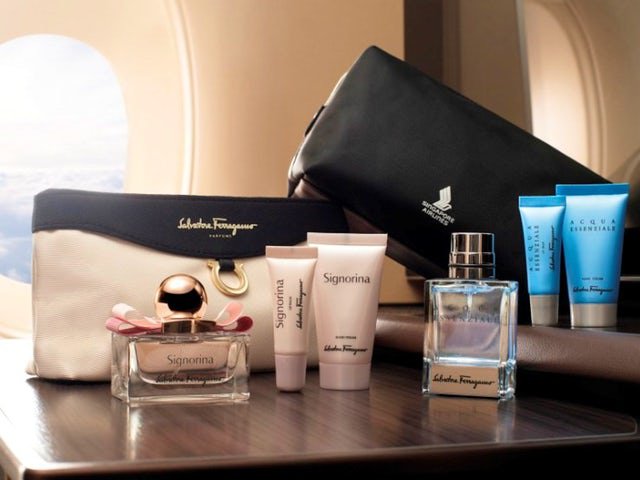 Emirates' amenities bags are fucking Bvlgari. BRB, gonna cry in poor.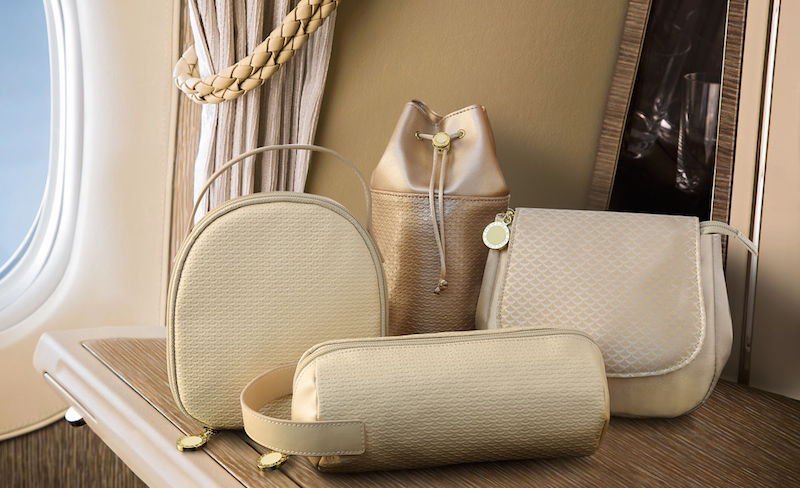 And then there's these Bowers & Wilkins 'noise-cancelling' headphones.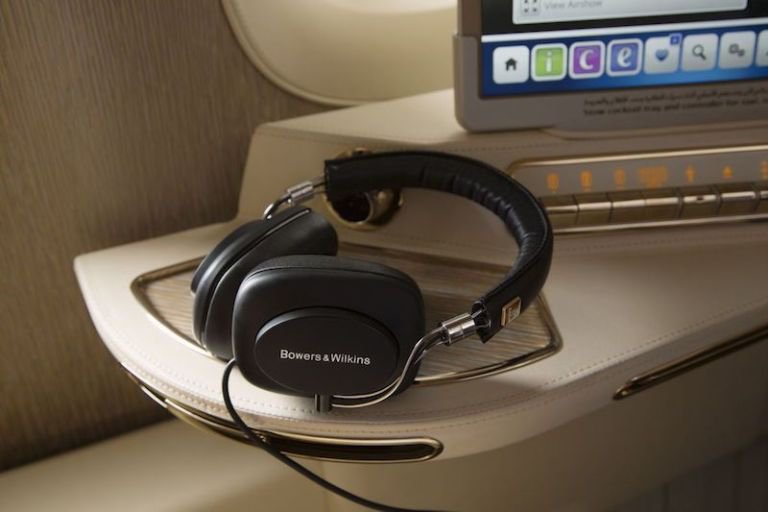 That's it. I have FOMO for things that I could never get.