We live in a world that requires us to use modern amenities to make life easier. However, our modern lives keep us so busy that we never have the chance to just shut our phones and discover the world around us. We don't get the chance to disconnect and be alone with our thoughts.
At the same time, the incessant mails from office and the stress that comes with keeping a social life alive, tires us. We're so stressed out and brain fried that we long for a vacation that will somehow give us an escape out of our modern lives. 
If you happen to be looking for a great break to get your sanity back, consider one of these places which are closer to nature and very, very far away from modern life:
1. Getaway Jungle Camp, Sattal
Situated in Uttarakhand, Sattal is known for its 7 freshwater lakes. With a view of the hills and the lakes, the place offers an instant serenity the moment you arrive. Reaching Getaway Jungle Camp starts with a nice boat ride and a little bit of basic trekking. 
The great part is that the camp offers no electricity. It encourages you to disconnect from the world and use your phone only when you have to. The lush camp has activities like trekking and valley crossing but you can opt out of those and instead, sit on the grass with tea and a book. 
Priced at just ₹2,500 per night, including food, this is the place you need to go to for some peace and calm.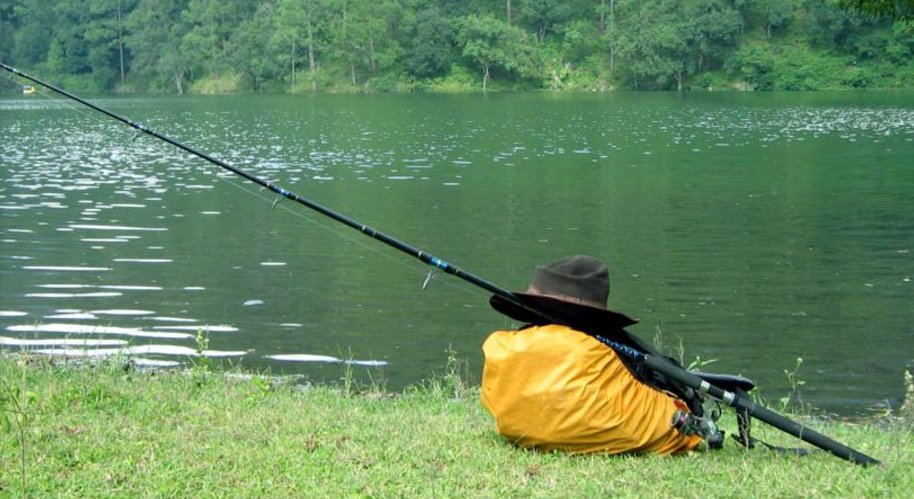 2. Binsar Eco Camp, Binsar
If you wish to connect with the nature at a deeper level, this eco camp is a must-visit. Binsar, in Uttarakhand, aims at preserving nature and the traditional way of saving the environment. The place offers no electricity in the evening and the beautiful cottages keep you away from television sets. 
Instead, it gives you an experience in jungle camping, rappelling and excursions to nearby villages. The aim is to get the visitors accustomed to being in the middle of nature and respecting it. Have long talks with the villagers, sip on organic tea and drink only natural mineral water. 
Priced at 2500, this is the ideal place for nature lovers.
3. Karuna Farm, Kodaikanal
Situated in Tamil Nadu, Kodaikanal is a hill town that offers perfect scenic beauty. At Karuna Farm, the aim is to live in a self-sustaining way, taking care of nature. They even source electricity from solar energy and hydroelectric power only. Karuna Farms is surrounded by the hills and is perfect for walks in the nature. Those who visit the place call it an experience that rejuvenates you. 
With rooms starting at just Rs 750, this is an experience perfect for those who need a break to get rid of stress.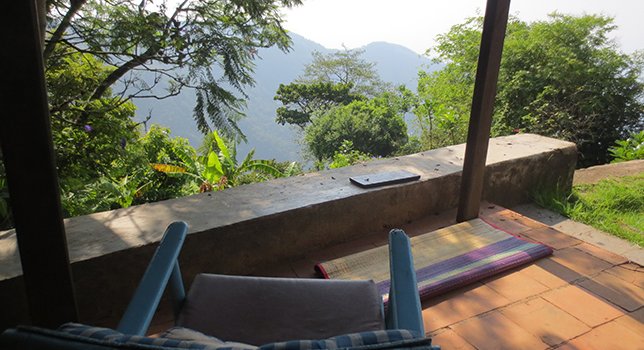 4. Gateway to Rann Resort, Dhordo
Imagine walking out of your room and seeing only white. There's white sand everywhere and the view fills you up. That is exactly what you will find at this resort located in Rann of Kutch. It is the only village resort to be built on the white sands and offers rooms starting at just Rs 3600. 
You'll get to stay in mud huts decorated with traditional patch work, getting the total desert experience. For all those people who depend on machines, you'll get to meet people who make a living out of hand-made work like beautiful embroidery. With ATMs that run on solar power and such a great culture, this resort should be visited for the peek it gives into rural life.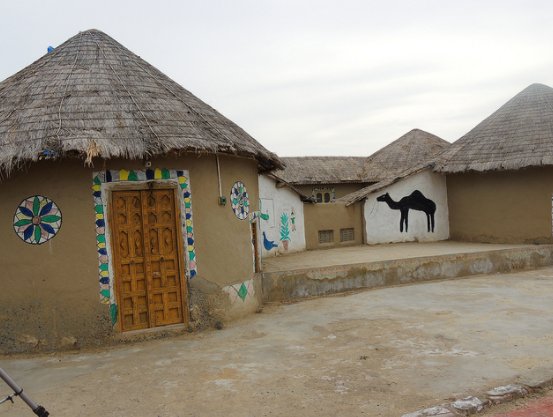 5. Pushkar Adventure Desert Camp, Pushkar
Located in Rajasthan and known for its 'hippie' vibe, Pushkar is a very interesting place for a holiday. Arrange your stay at this luxury desert camp where tents start at just Rs 4,500, a cost which can be divided between 2 people. 
You can opt for a camel, horse or jeep safari to discover the place, whatever you are comfortable with. Reserve an evening for the gala dinner where authentic Rajasthani food is served and you are entertained with folk music and dance. Away from the hustle and bustle of the city, this place is perfect for a typically Rajasthani holiday.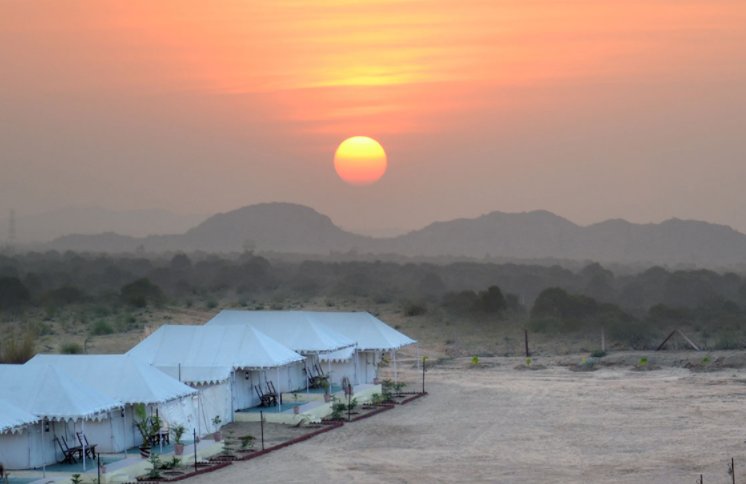 6. Samardha Camp, Madhya Pradesh
Situated just 36 kms away from Bhopal, Samardha Camp is apparently the first community based Ecotourism site of Madhya Pradesh. This camp is for all those looking for an outdoor vacation. 
You can stay in tents and they even have bullock cart rides available! In addition, you can visit the Mahadeo Pani, natural water falls and enjoy the local cuisine of Madhya Pradesh. Go for excursions to nearby villages. 
The package starts at just Rs 1060 for two people and if you want to be an explorer for your next vacation, make a booking with this camp.
7. Big Red Tents, Maharashtra
A mere 3.5 hours away from Mumbai, this camp is the perfect weekend getaway. Priced at just Rs 1800 per night, including breakfast, this place offers the typical camping experience with rafting and bonfire. If you want a short, inexpensive and adventurous trip, this is all rolled into one. After a day of adventure sports, you can unravel at the bonfire session.
8. Dubare Elephant Camp, Coorg
Often called the Switzerland of India, Coorg is the place you should visit for its idyllic weather. Book yourself a place at Dubare Elephant Camp for a serene holiday that would take you closer to nature. You can book a cottage for just Rs 5000 and that would include food, trekking, elephant interaction and a jeep safari! The kind of views are right out of a magazine and if you're an animal lover, you are going to love this.
9. Plan The Unplanned Camp, Wayanad
Imagine trekking through caves and stargazing while sitting on the cold rocks. Sounds perfect, doesn't it? That's exactly what this camp in Wayanad has to offer. The Campsite is an eco-lodge situated inside the forest. It offers accommodation in mud huts and caves and if that wasn't cool enough, they also offer bonfire sessions, bird watching and stream-bath walks. 
If you crave to be in the middle of nature, book yourself a 2-day package at just Rs. 3,899.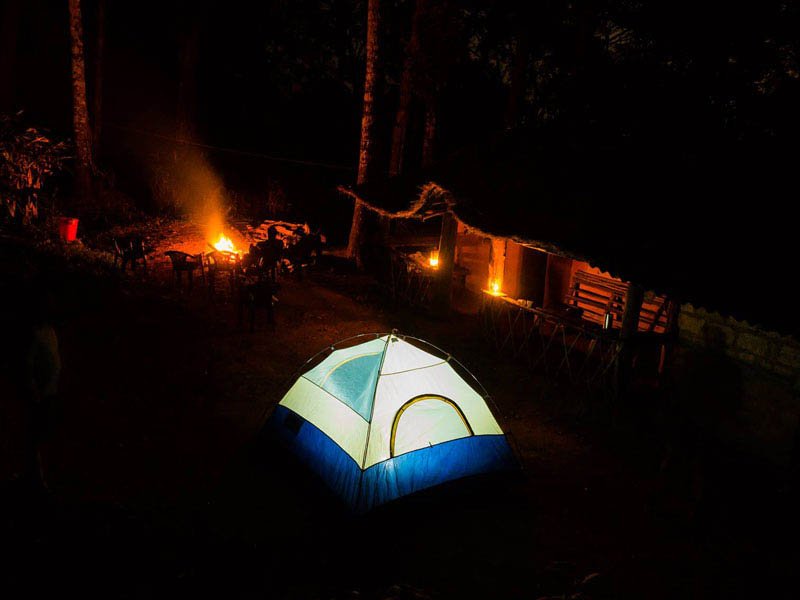 10. West Ladakh Camp, Ladakh
Situated on a farm, the camps are usually fixed on the banks of the Indus river. They don't tie you down with activities and you're free to go explore the place on your own. Go for small treks or visit the monasteries to understand the culture of the place. Or just laze around under tress with some coffee and cookies. 
You can have an absolutely relaxed vacation here at just Rs 2,640. But honestly, the magic that you see at night doesn't have a price. If you just want to unwind and relax, opt for this camp.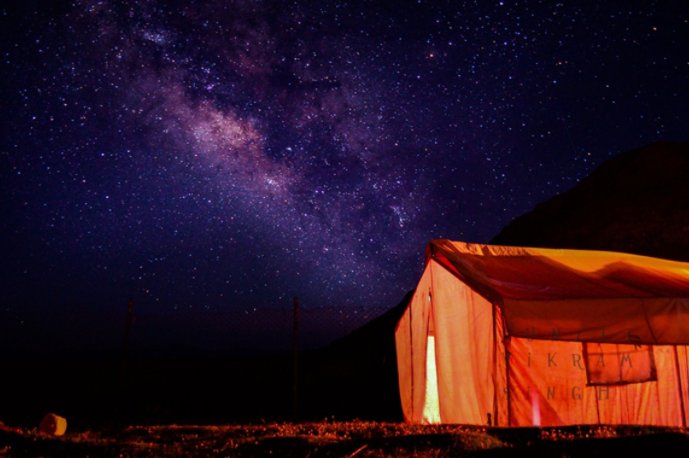 What are you thinking about? Go, make some bookings!