The monsoon season is here. The colours are alive and the roads ready. Yes, misty clouds, green environments, splendid valleys, mountains and waterfalls, ah! This is the perfect time for road trips, and if you're planning for it already, we've compiled a list of options for you. However, not to forget, you've got to be prepared for this as the roads are slippery and there are high chances of cloud burst during the monsoon season. 
Here are 15 roadtrips that you can opt for this monsoon season:
1. Manali to Leh
The unending charm of the Manali-Leh highway is best witnessed in the monsoon season.
Leh is calmer during the monsoon season. From rugged terrains and waterfalls to sky-touching mountains, it is the perfect time for that 'every biker's road trip dream'. Challenging and exhilarating, this road trip is an unbeatable experience that one should sign up for at least once in a lifetime.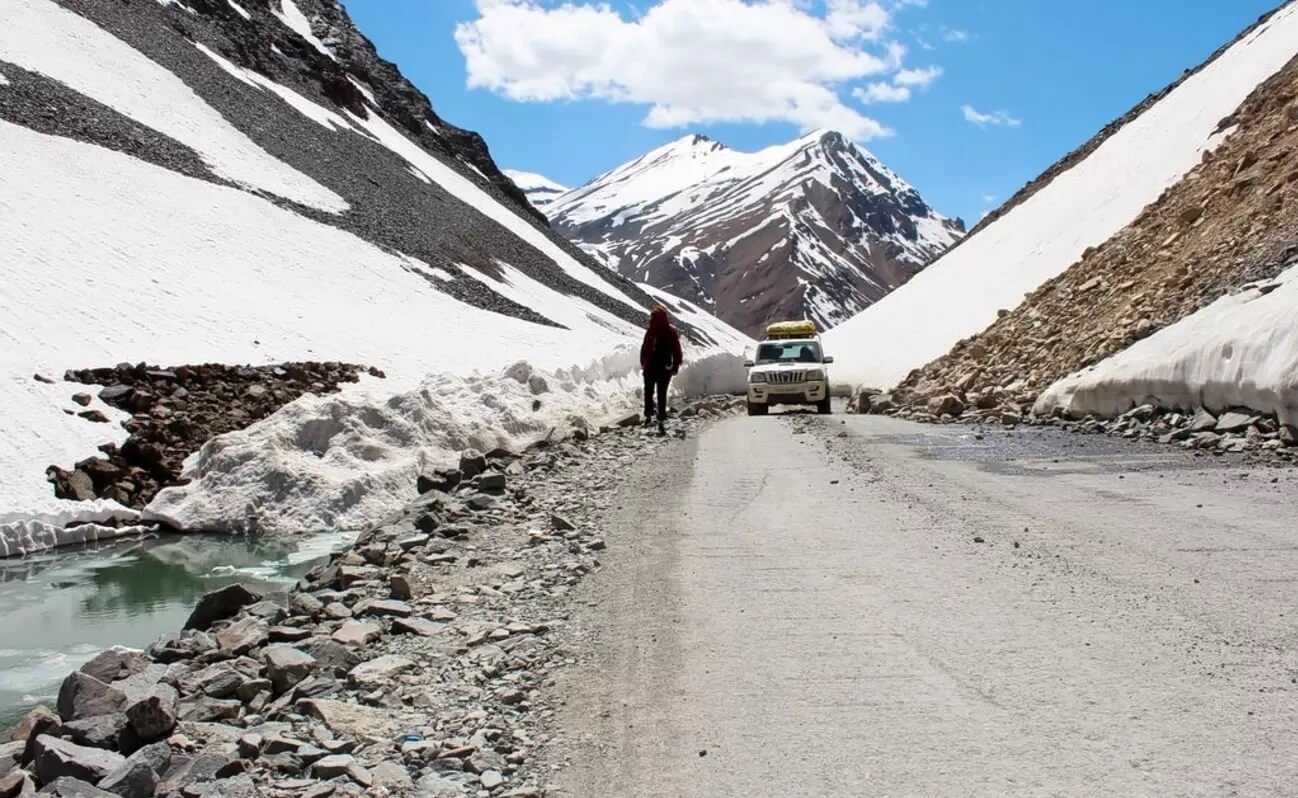 2. Darjeeling to Gangtok 
Darjeeling to Gangtok is one surprisingly beautiful route for a road trip with Mount Kanchenjunga in the backdrop.
Imagine the misty clouds dancing over the breathtaking Mount Kanchenjunga while you're on the road to Gangtok surrounded by greenery. This 4-hour journey from Darjeeling to Gangtok encompasses amazing views and picturesque locations on its way.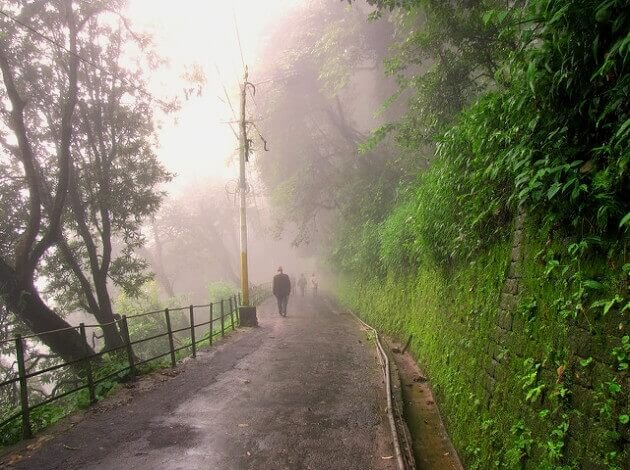 3. Chennai to Puducherry via East Coast Road
It's time to add this 160km journey to your to-do list for monsoon. Once you're there, you will get to know why!
The East Coast road connects Chennai with Cuddalore via Puducherry and is one fascinating yet spectacular road to witness in the monsoon season. With east coast on one side, this beautiful road is perfect for a long drive to be experienced with soulful songs and a cool breeze.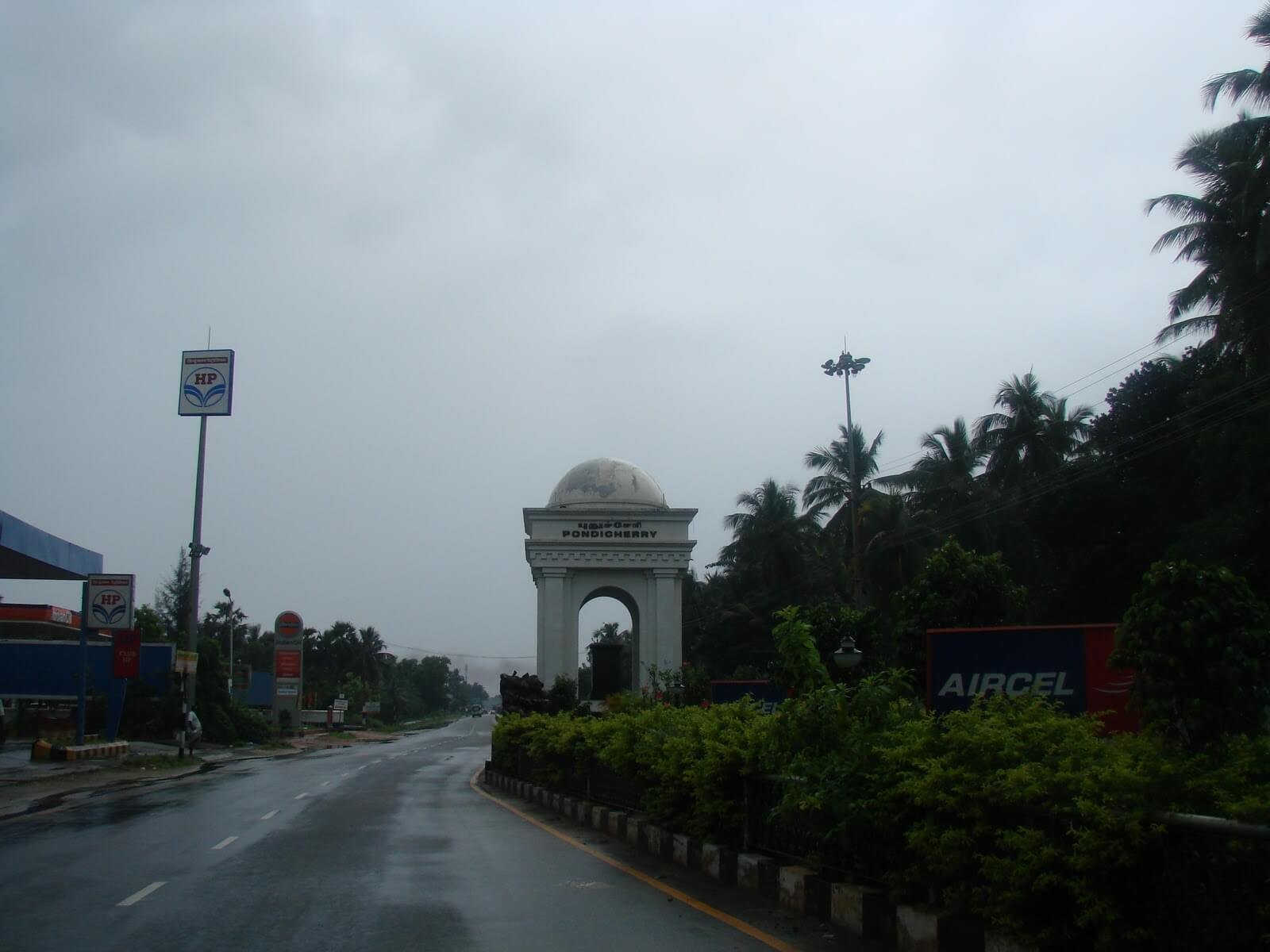 4. Shillong to Cherrapunji
The mighty mountains on one side and the valley on the other, this is what the Shillong to Cherrapunji route has in store for you.
The Shillong to Cherrapunji route during the monsoon will surely dazzle you with all its beauty. This 54km stretch is one special route for bikers and is a must-do for people who love to ride. In fact, there can be nothing more beautiful than the beauty and attraction of Shillong in the monsoon season.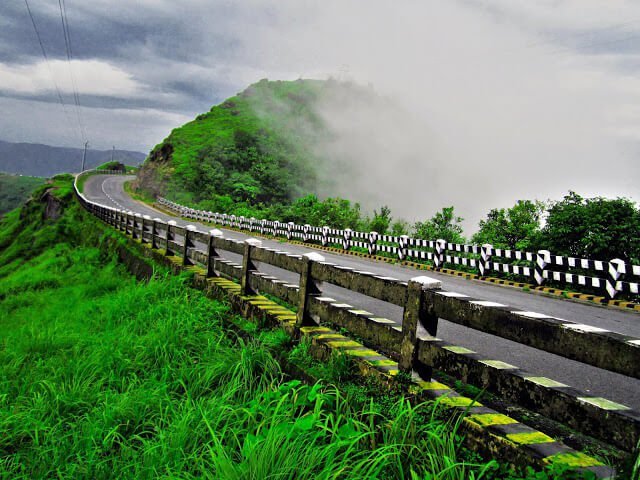 5. Puri to Konark
The Puri to Konark route is only 35km and provides fantastic views during monsoon.
From gorgeous beaches to other exquisite tourist places on the way, this route is perfect for photographers. What makes it more picturesque is the canopy formed by the trees on the Puri-Konark highway! And mind you, you can cover this captivating trip in less than an hour, so what are you waiting for?
6. Chandigarh to Kasauli
In the monsoon season, you may also experience the lush green valleys on the Chandigarh-Kasauli route.
If you're planning a weekend trip in the monsoon season, the Chandigarh to Kasauli route is undoubtedly the ideal one. With narrow ghats and pleasant views, it is a 59km journey perfect for enthusiatic travellers. Try Kasauli's bandsamosa to add more to your experience.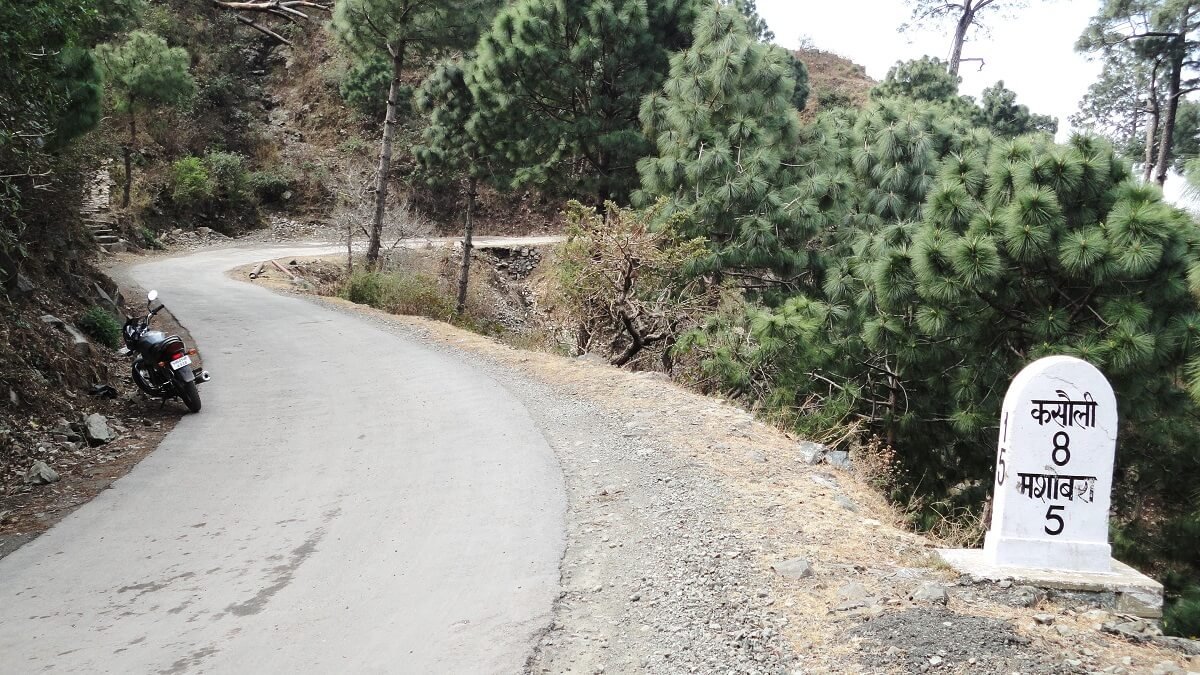 7. Chennai to Munnar
If you want feel closer to nature, consider this route for its never-ending splendour.
The Chennai to Munnar route is all you need this monsoon to bust the stress. This particular trip is quite long covering a distance of around 620km which will take approximately 11 hours. However, the scenic beauty will certainly not let you feel the time and distance. Once you're there, you can also go for trekking at the Anamudi peak, feel the magic of Rajmala waterfalls, several lakes and forests.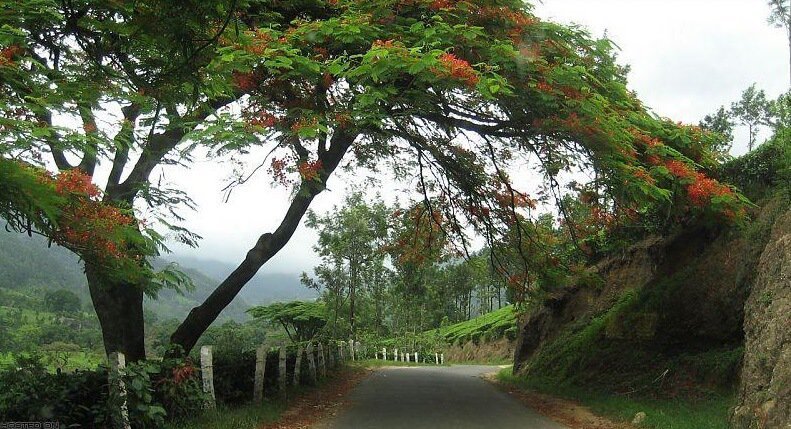 8. Mumbai to Goa
During the monsoon, the mist on the Mumbai-Goa route makes this journey absolutely breathtaking.
It's time for that one unsuccessful Goa trip that you have always been planning with your friends and take note, there is no better season to experience the alluring beaches of Goa than the monsoon season. While you're on this 592km route, there are many impressive sights to keep you occupied in this coastal state.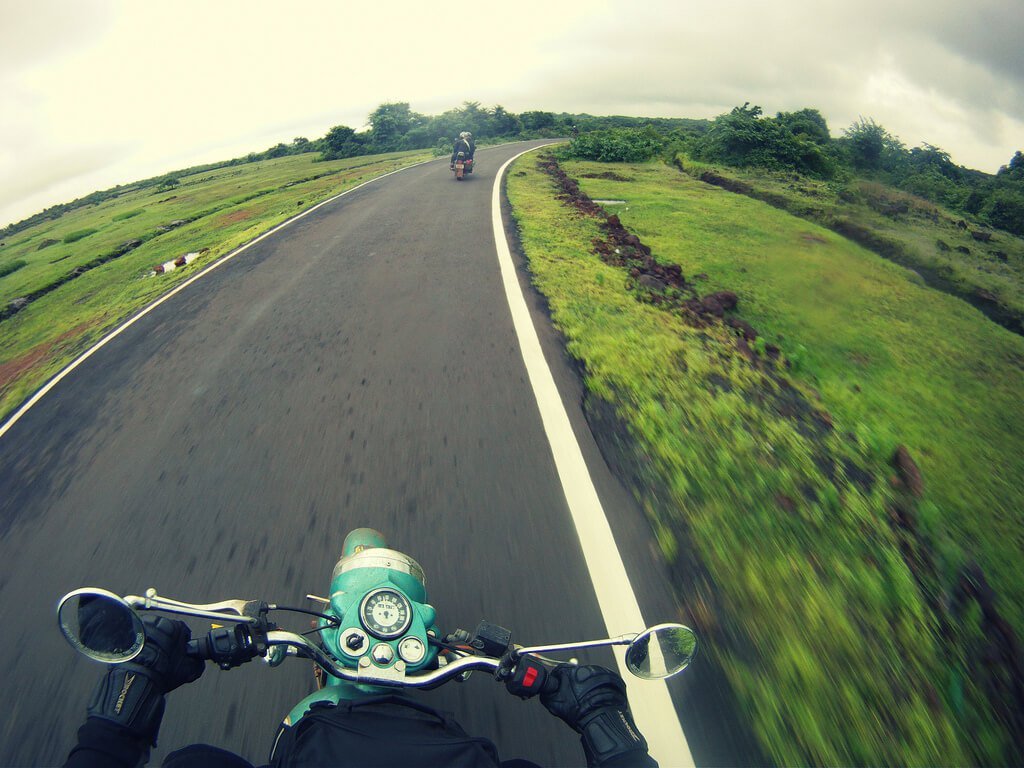 9. Udaipur to Mount Abu
Take the route to the Mount Abu hill from Udaipur for a stunning view surrounded by beautiful hills.
Mount Abu is one of the most popular and scenic hill stations in Rajasthan. This vibrant hill-station is 164km from Udaipur and is bound to leave you mesmerised with its beauty. While you are in the town, don't forget to visit the Dilwara Jain Temples, Nakki lake, Achalgarh and sunset point!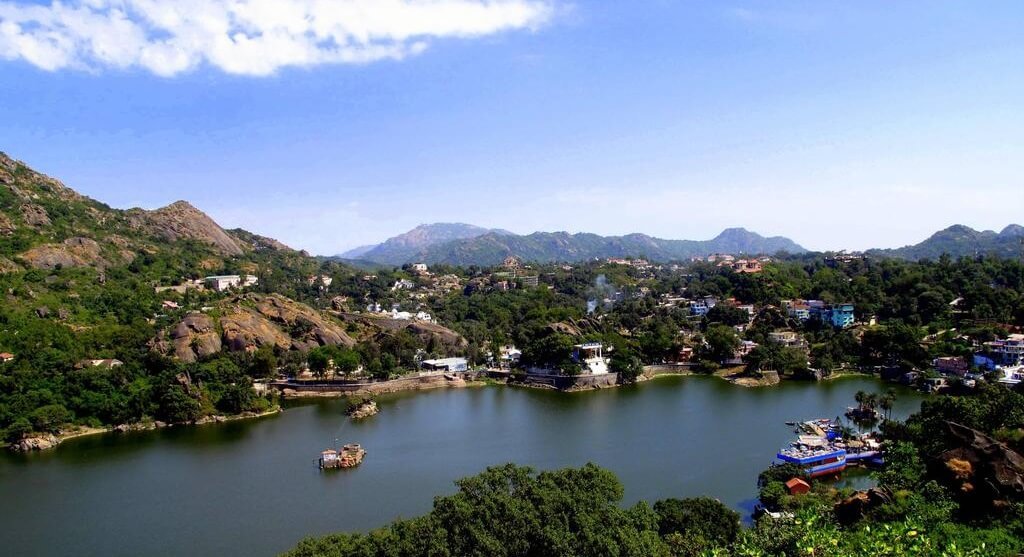 10. Visakhapatnam to Araku Valley
You will get acquainted with some nice waterfalls and splendid greenery on this 114km route.
The green valley and river combination give a spectacular view while you're on your way to the Araku valley. Here, the condition of the road is quite good and the green cultivation on both the sides of the road only makes it better for travel junkies.
11. Bangalore to Coorg
Be ready to witness peppercorn, ginger and coffee plantations on the sides while you're on the Bangalore-Coorg route.
Known as the Scotland of India, Coorg is well-connected to Bangalore by road. This 243km beautiful stretch of green carpet is a must visit destination for travel enthusiasts, especially during the monsoon season. Packing bags, already?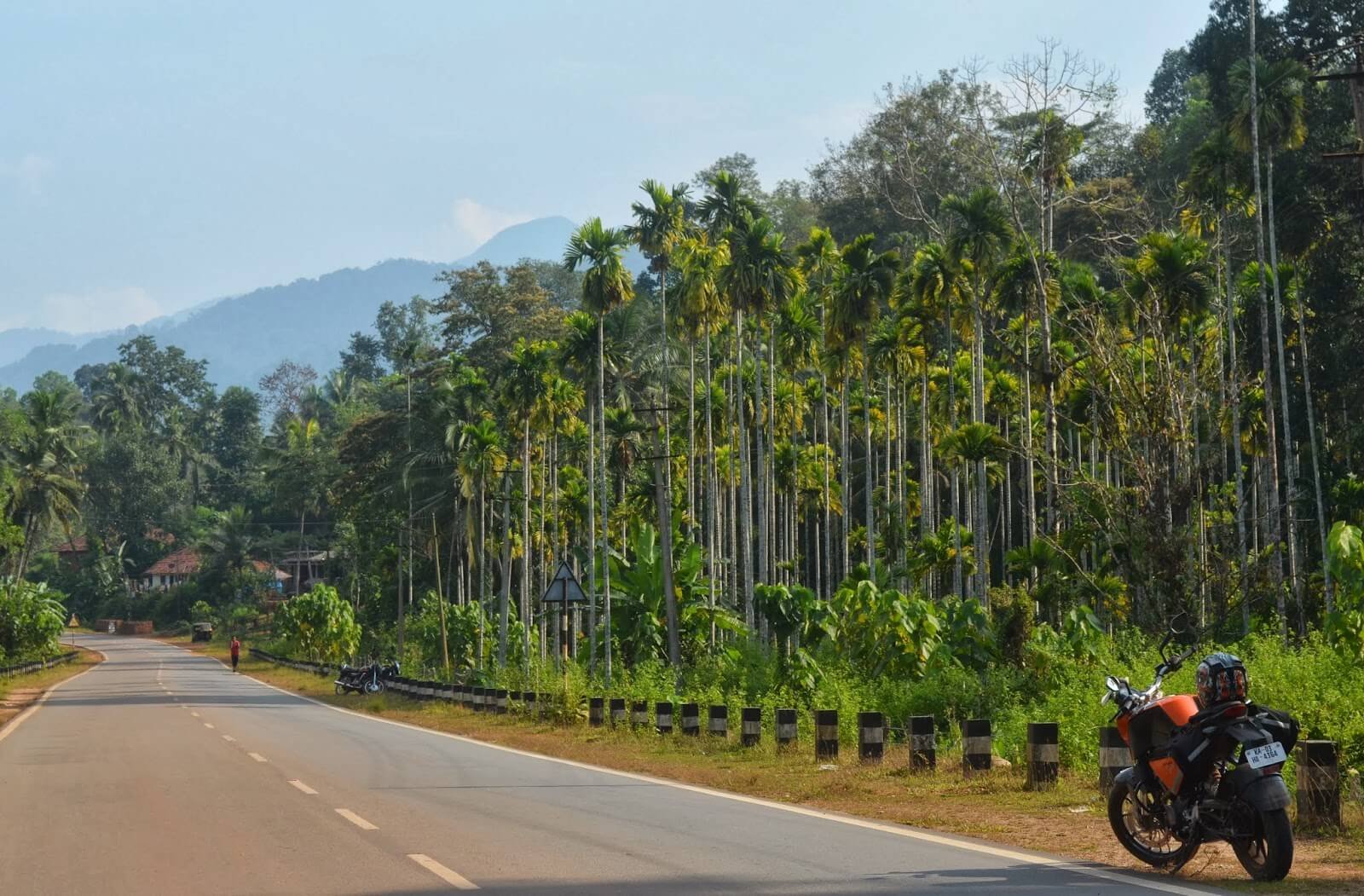 12. Hyderabad to Tirupati
This monsoon, consider going to Tirupati via Nallamala forest from Hyderbad. Believe us, it will be great.
If you're planning to go to Tirupati from Hyderbad, consider going through the Nallamala forest route and we bet, you won't regret it! During the monsoon season, this 552km long route provides some stunning views on the way.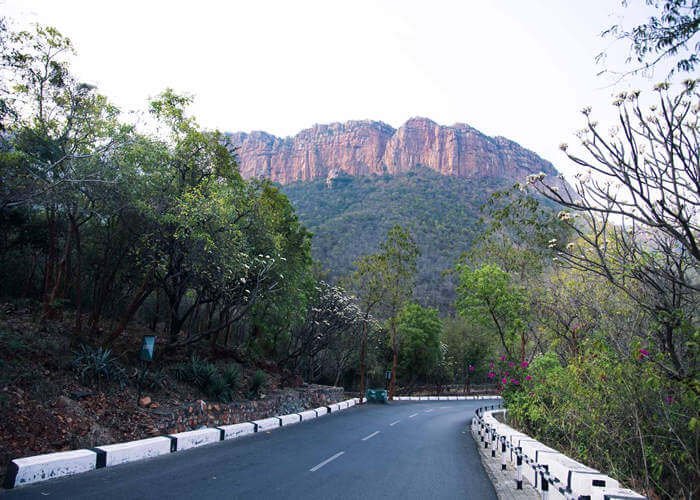 13. Mumbai to Pune
A road trip via the Mumbai-Pune Expressway is an easy weekend getaway for people living nearby.
Taking a road trip via the 94.5km long Mumbai-Pune expressway is the must-do thing for people living in the nearby cities. And the scenery only gets better during the monsoons. Need I say more?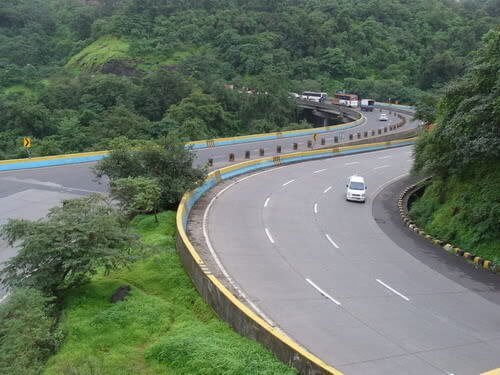 14. Pune to Malshej Ghats
If you want make the most of your road trip during the monsoon, head towards the Pune-Malshej route.
Malshej Ghats transform magically during the monsoon season. The rich greenery combined with amazing landscapes on its way make this 120km route a must-visit experience. And once you reach Malshej, you can also treat yourself with waterfalls and historic forts.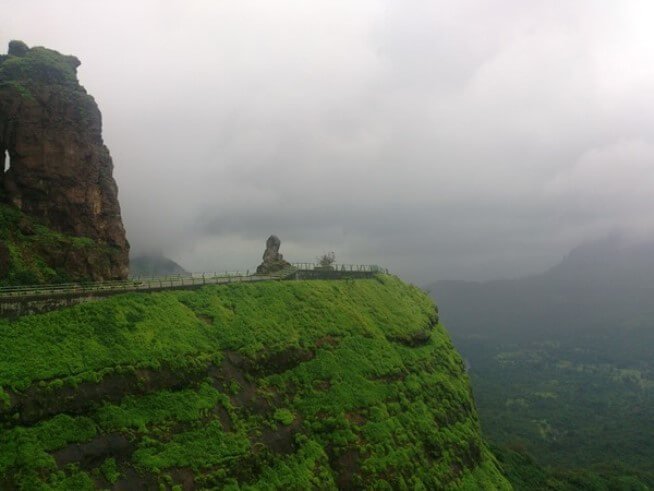 15. Karwar to Mangalore
This route will surely delight you with its appeal during the monsoon season and it only gets better as you reach Mangalore.
If you don't want to visit a regular hill station, take the Karwar-Mangalore route for a surprisingly exhilarating road trip. This 272km long route will take approximately 5 hours covering the waves of the Kali sea on its way.