Watching lush designer lehengas on Instagram while being single and broke AF is basically a mood. 
Add to it, the tranquil backdrop of a beach, and there you have a wedding that I most definitely can not afford.

Now, Sabyasachi's recent photoshoot with Condé Nast Traveller India, featuring Manushi Chhillar is giving me serious spring wedding goals.
The off-white wedding trousseau set against the backdrop of blue ocean and sky, makes me wanna marry the next guy I meet. 
Frankly, I just want the wedding, and then everyone can go back to their own home including the guy and me.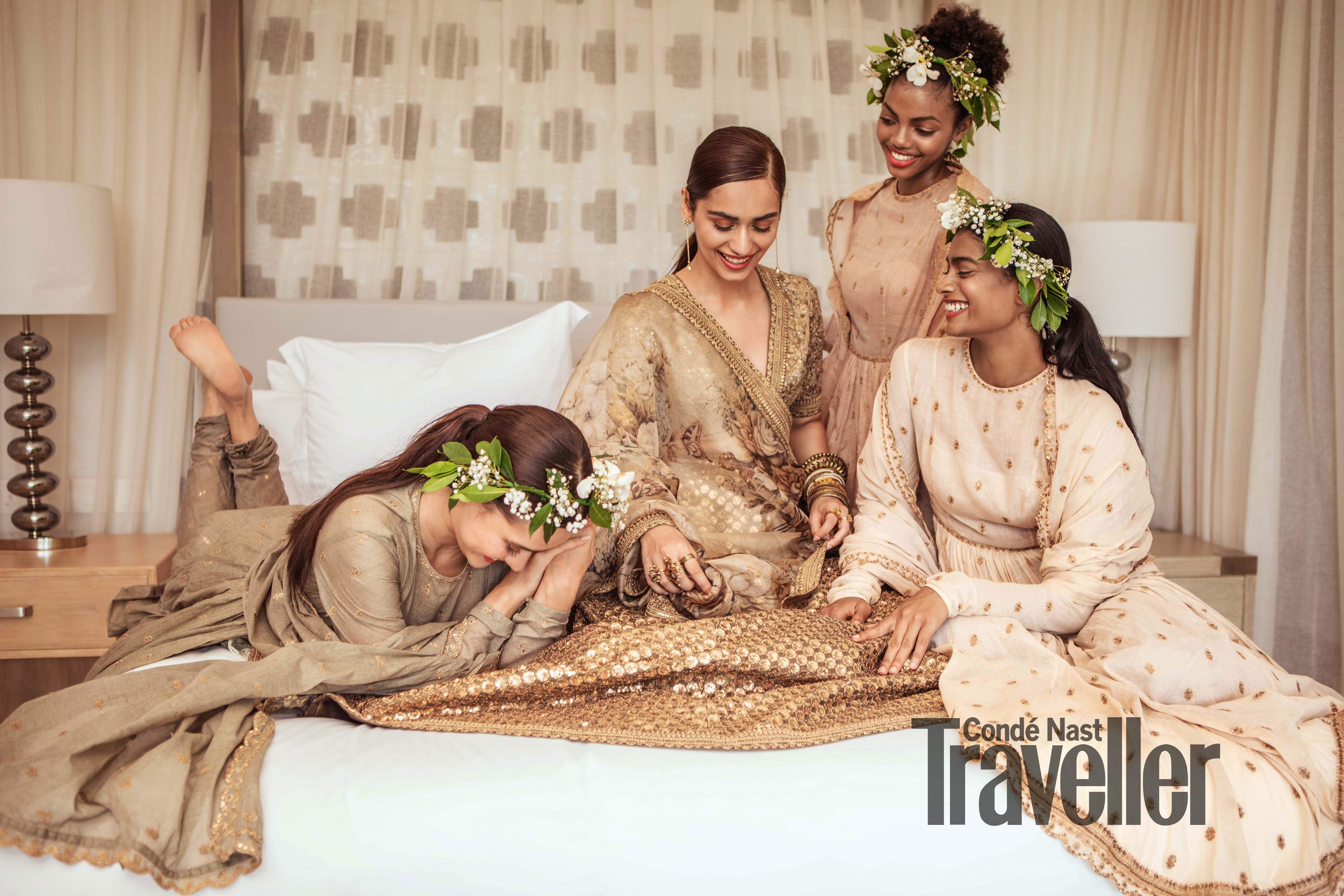 When people say what's the point of spending so much on your wedding lehenga, you just have to wear it once. 
Lol, watch me.
Hello, din shagna da, where you at?