Running is like addiction, once you are hooked, you can't give it up easily. Now, we are here to aggravate your running problem. Here are twelve of the most scenic running routes in the country, in no particular order, as listed by Conde Nast Traveller. 
This compilation is also known as Just More Reasons To Feed Your Wanderlust. So, resume your workout regime, pack your bags along with your running shoes and rush to participate in the nearest marathon. 
1. Sohra Cherrapunjee Marathon, Meghalaya
This marathon guarantees some of the most beautiful sights in the country. Starting at the village of Mawdok, 16 km from Shillong, the run route will take you across plateaus, rolling meadows and on the edges of a great canyon. The temperature might keep swinging from chilly to warm, with rain and mist sweeping over the landscape intermittently. There are three races with different routes, one stretching 42 km, another 21 km for adults and then there is the 10 km run for children and the differently-abled.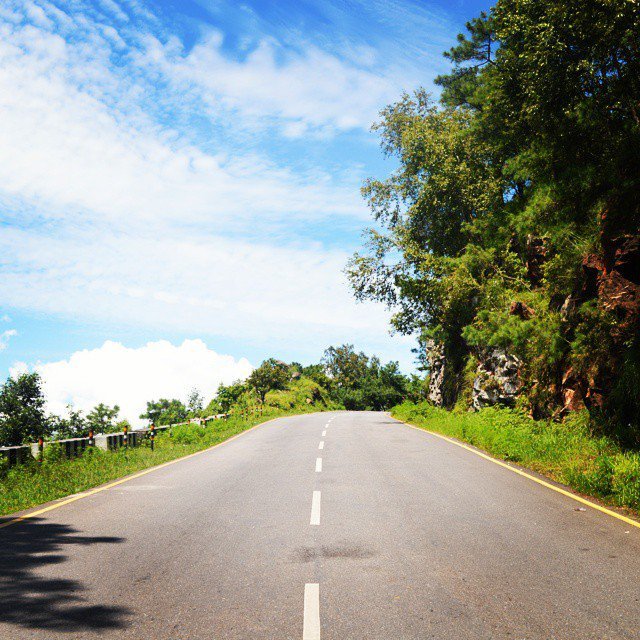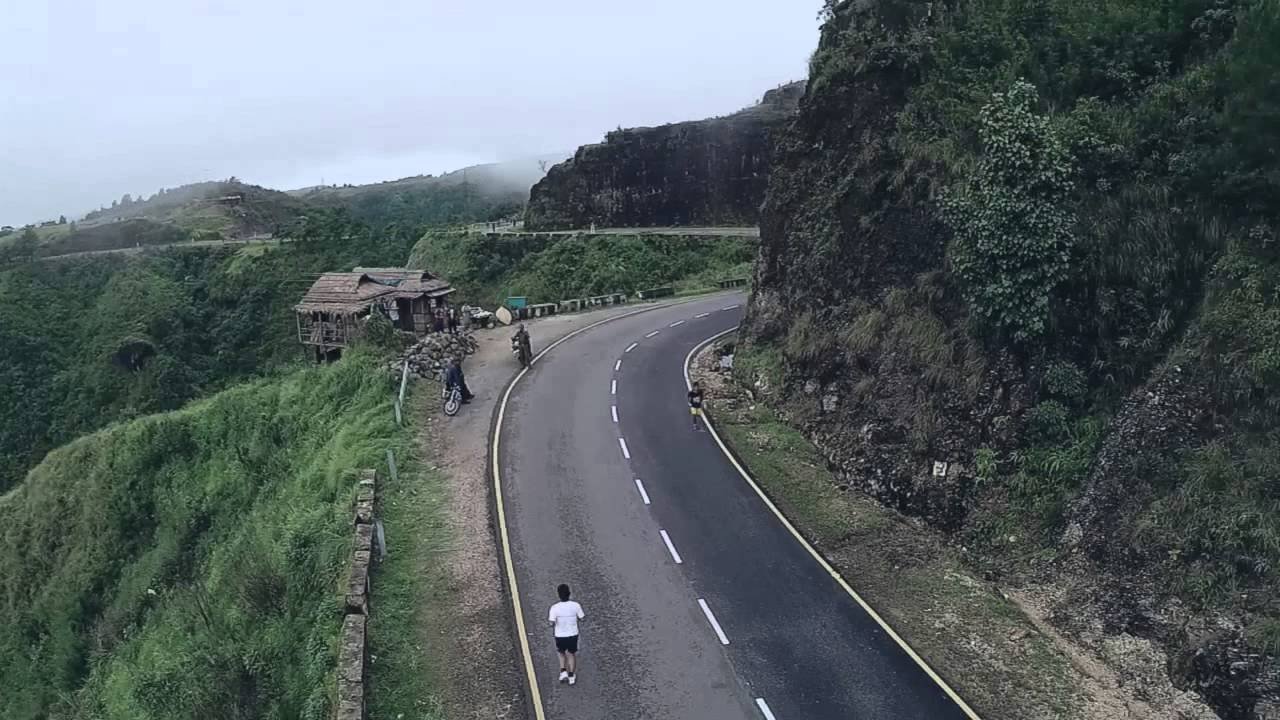 2. Chandratal Ultra Run, Himachal Pradesh
This run is designed to and will test your endurance level but because you will be in Spiti Valley, you will be too enamoured by your surroundings to notice. You'll not only run, you'll also cross some of the most unbelievable sights and run past the River Chandra. There are two tracks – one is 50 km that starts from the village of Chatru and ends with an overnight camp at the magnificent Chandratal Lake. The other one is 100 km and starts at Sissu on the Leh-Manali highway and ends at Chandratal via Batal and Kunzum Pass.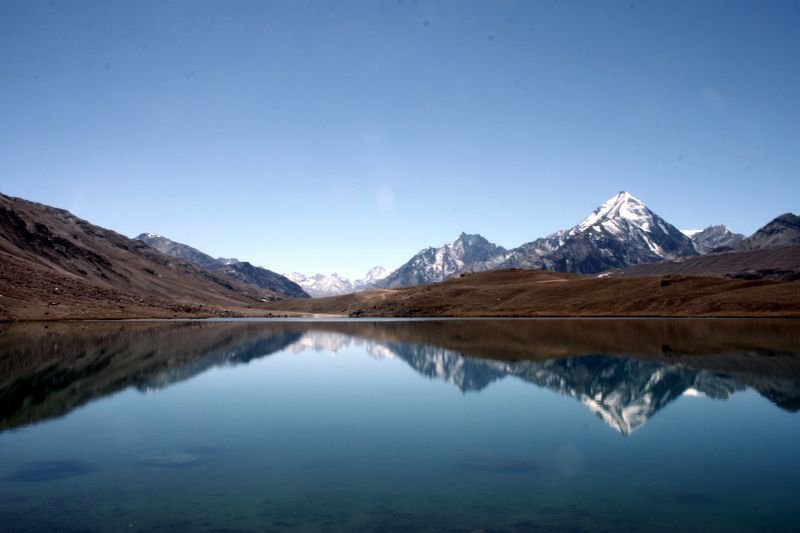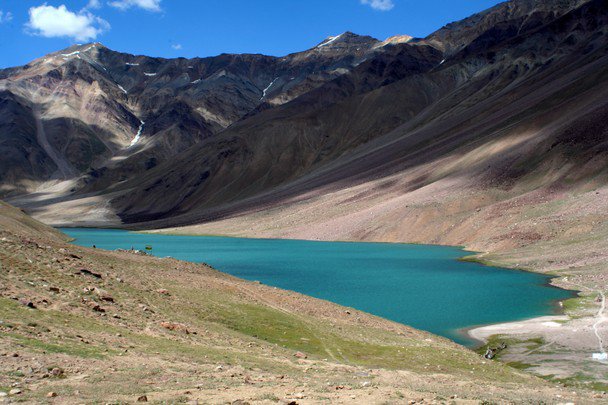 3. The WindChasers Sandakphu 70Mile Himalayan Race, West Bengal
This is a four-day run, with the highest point, Sandakphu Peak, being at 12,000 ft. So, unless you are a pro-runner, we suggest you skip this. Not only is the run long, the terrain will be very harsh and partaking in this marathon can only be the culmination of months of training. But once you embark on this journey, you will pass beautiful rhododendrons and behold the Mount Everest, Kanchenjunga and Makalu and Lhotse.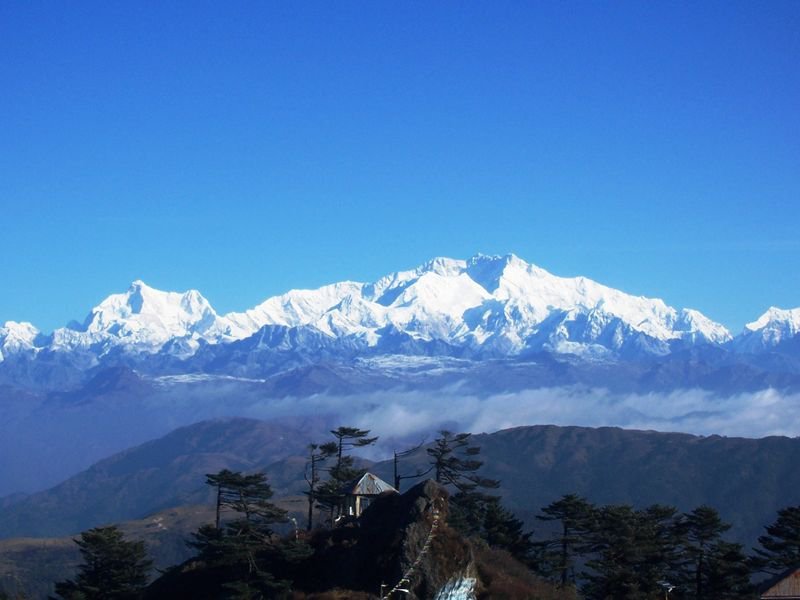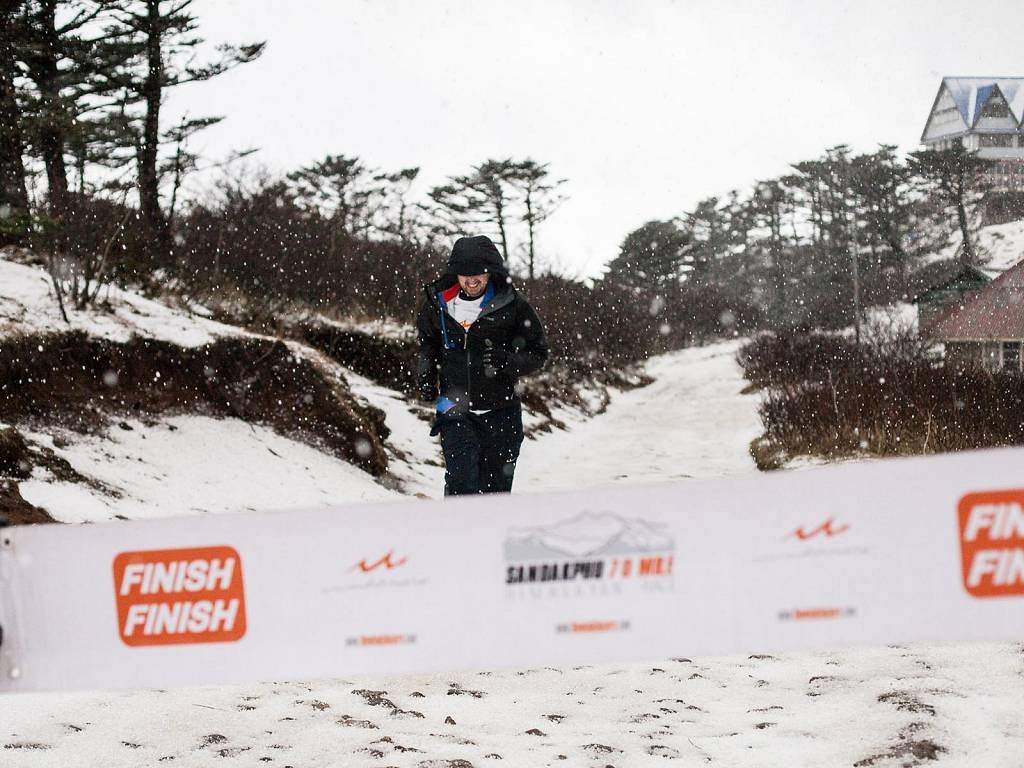 4. Corbett Running and Living XC Marathon, Uttaranchal
This cross-country marathon will take you around the edge of the Corbett Tiger Reserve. Sounds exciting, eh? It is. You'll have to negotiate tar and pebbles, which makes this run moderate to difficult. There are four races you could choose from – 5 km, 10.55 km, 21.1 km and 42.2 km – all with different loops. If you are fit as a fiddle, we suggest you skip the safari and get going on foot.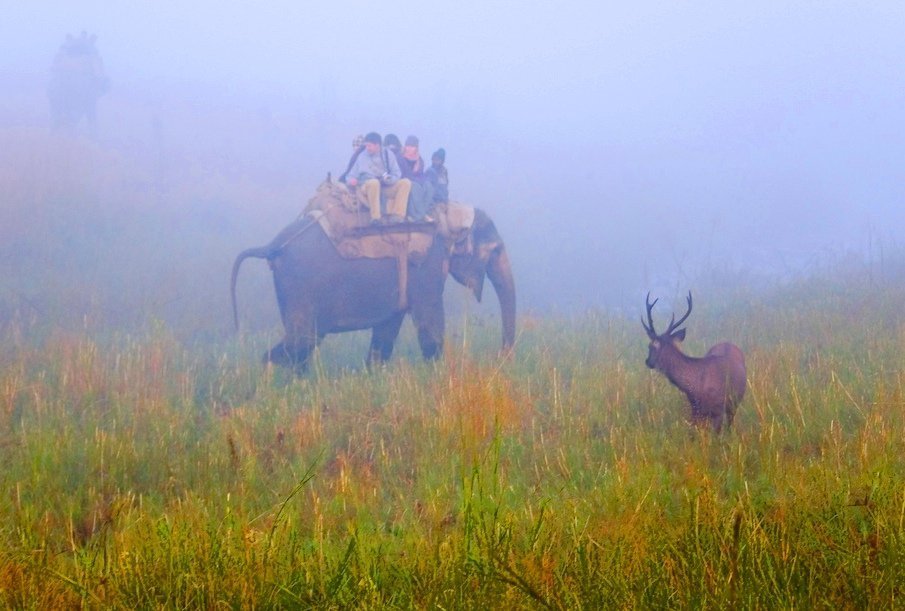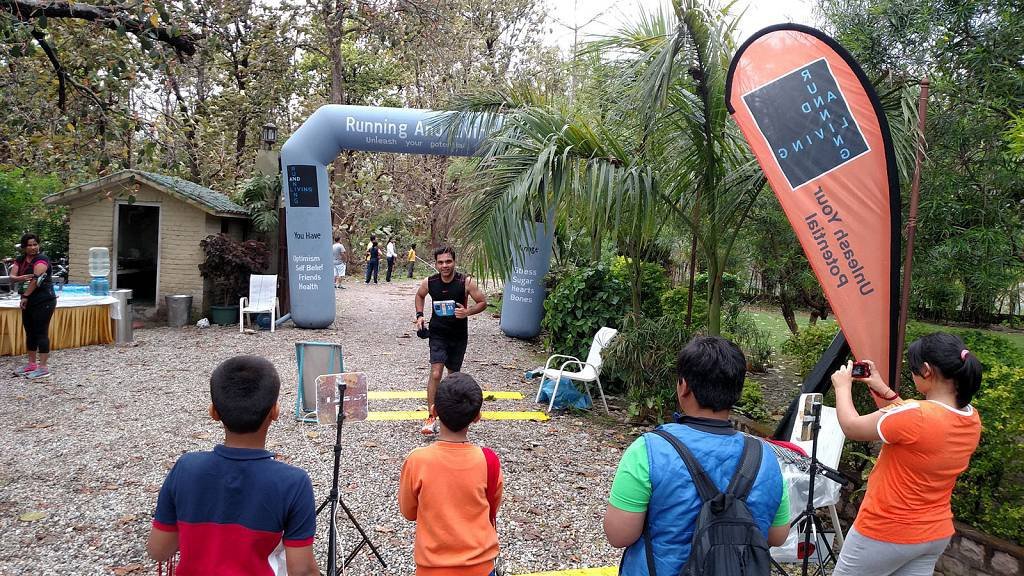 5. Alibaug Running and Living Beach Half Marathon, Maharashtra
You'll have to conquer the flat but hard sand of Kihim Beach on this run. You can pick any of the races stretching up to 5 km, 10.55 km and 21.1 km. All these have different number of loops; go for one that your stamina allows to.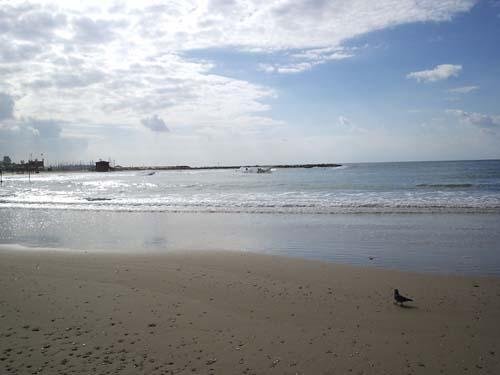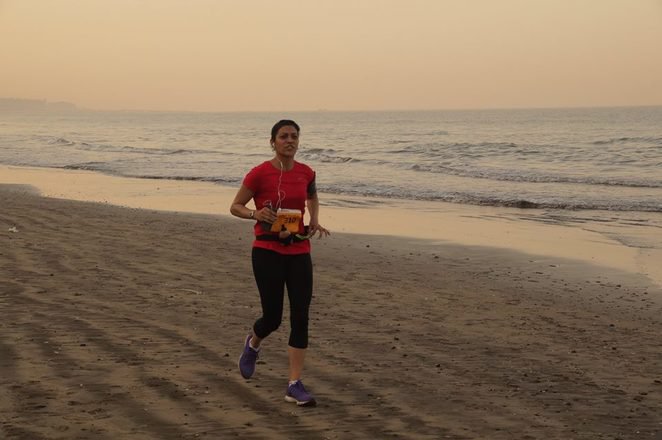 6. Go Heritage Run – Udaipur, Rajasthan
This is quite a fun way of exploring the city instead of the boring sight-seeing. The route will reintroduce Lake Pichola and Jagdish Mandir to you before ending up at the City Palace. With different routes, this event offers three stretches – 5 km, 10 km and 21 km.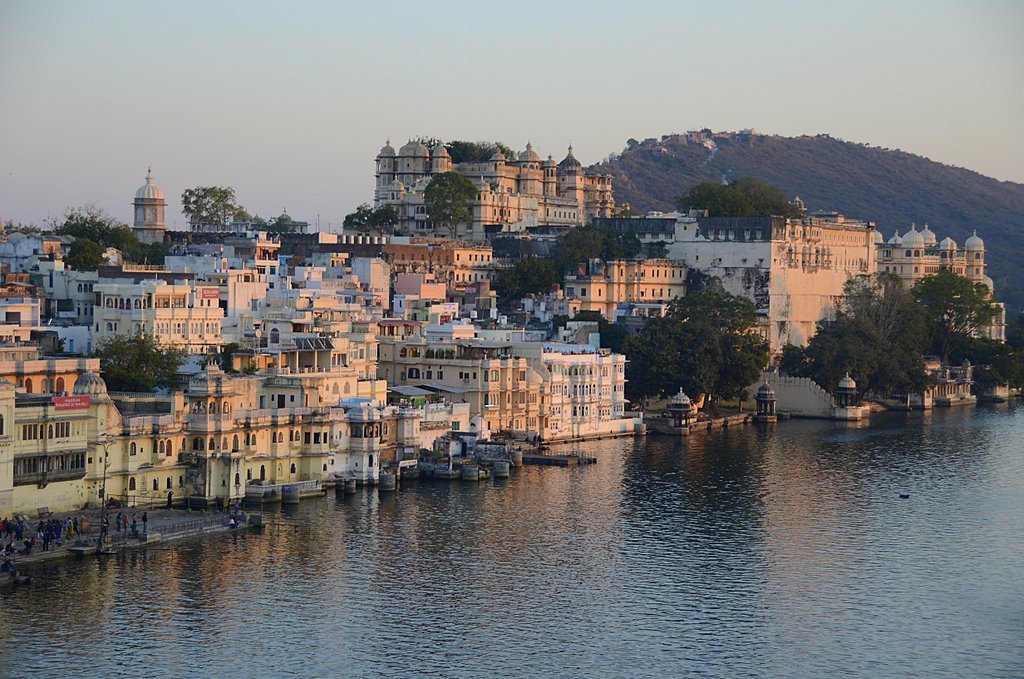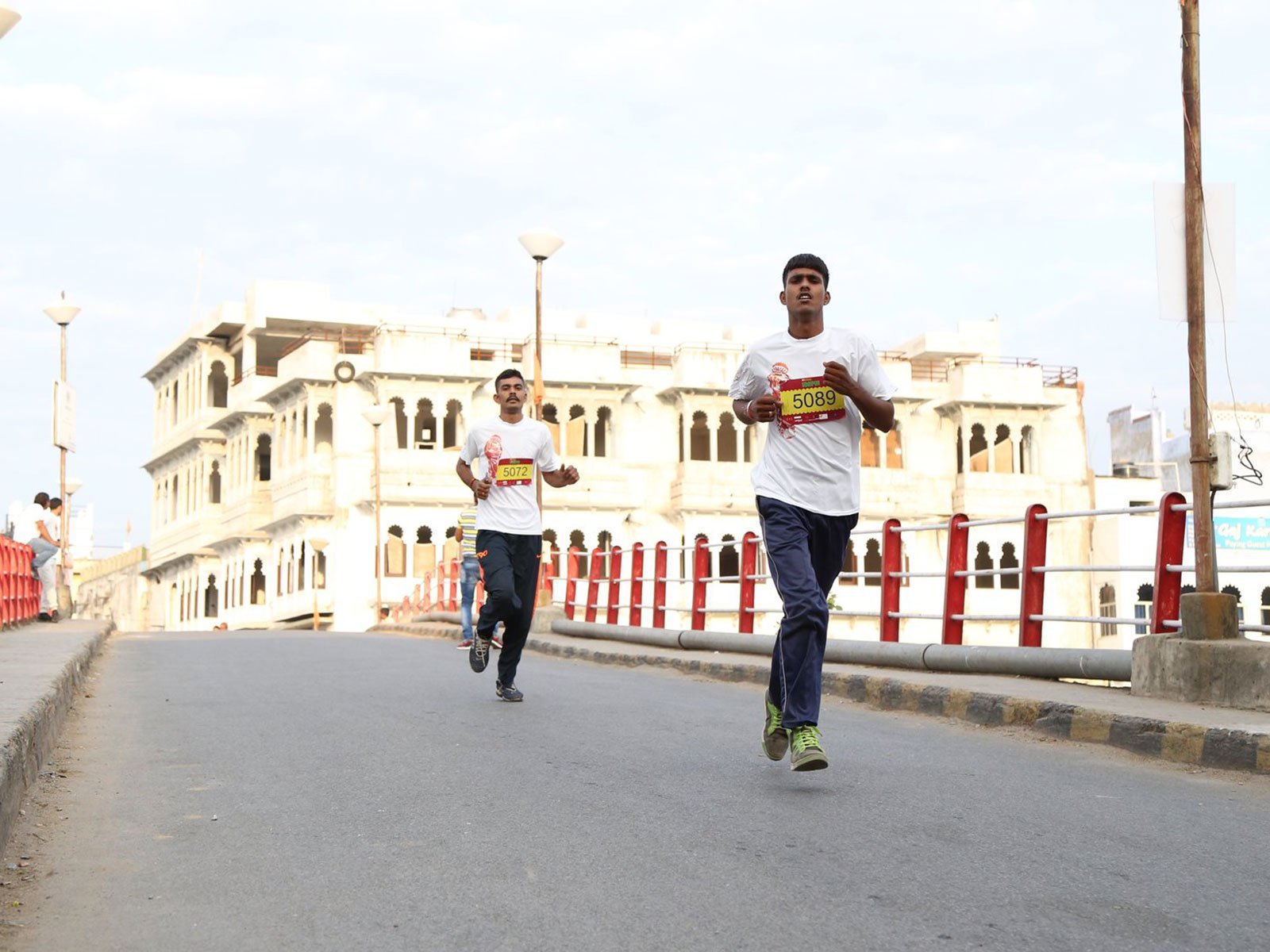 7. Ladakh Marathon, Jammu and Kashmir
If you take part in this, you will be running one of world's highest marathons. You will pass some of the most gorgeous landscapes in the country; passing mountains, valleys, rivers and monasteries. The altitude will be somewhat around 11,500 ft and will make the run twice as tough. There are four runs you can pick from – the 07 Race, Half Marathon, Marathon and the formidable 72 km Khardung la Challenge. If you are a pro-runner, you must take this challenge, if not, a bouncy ride to this pass should suffice.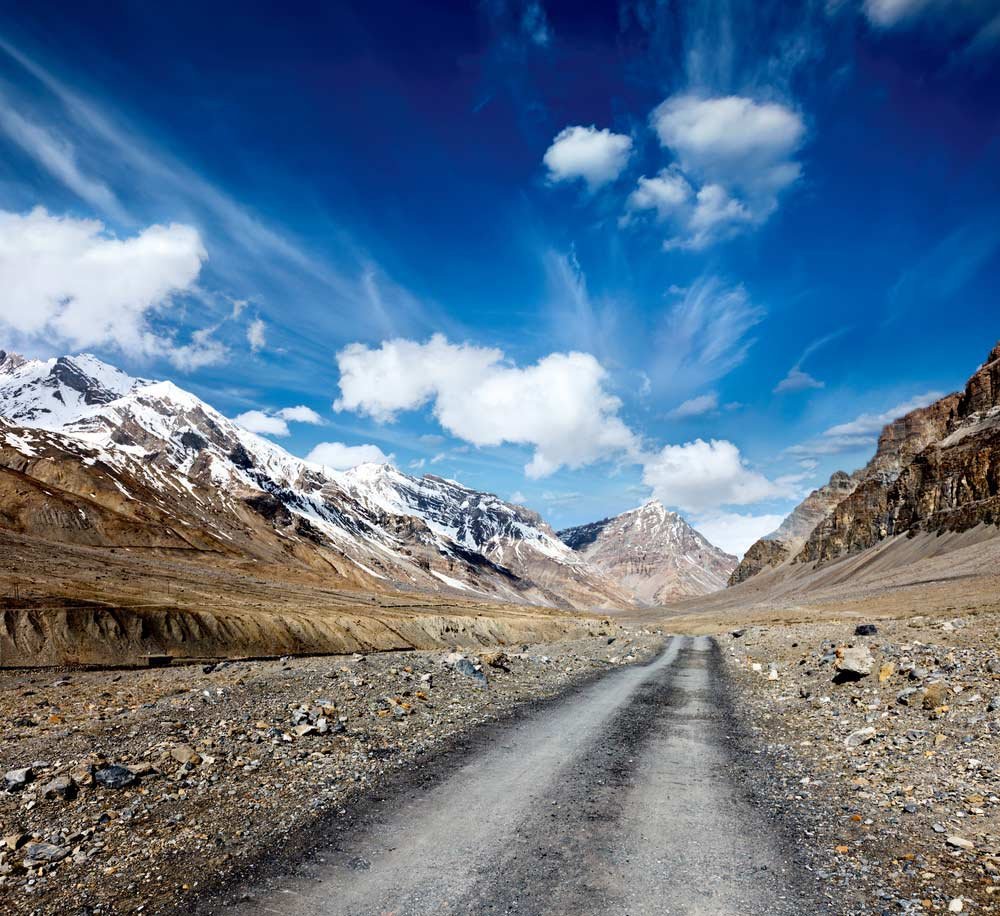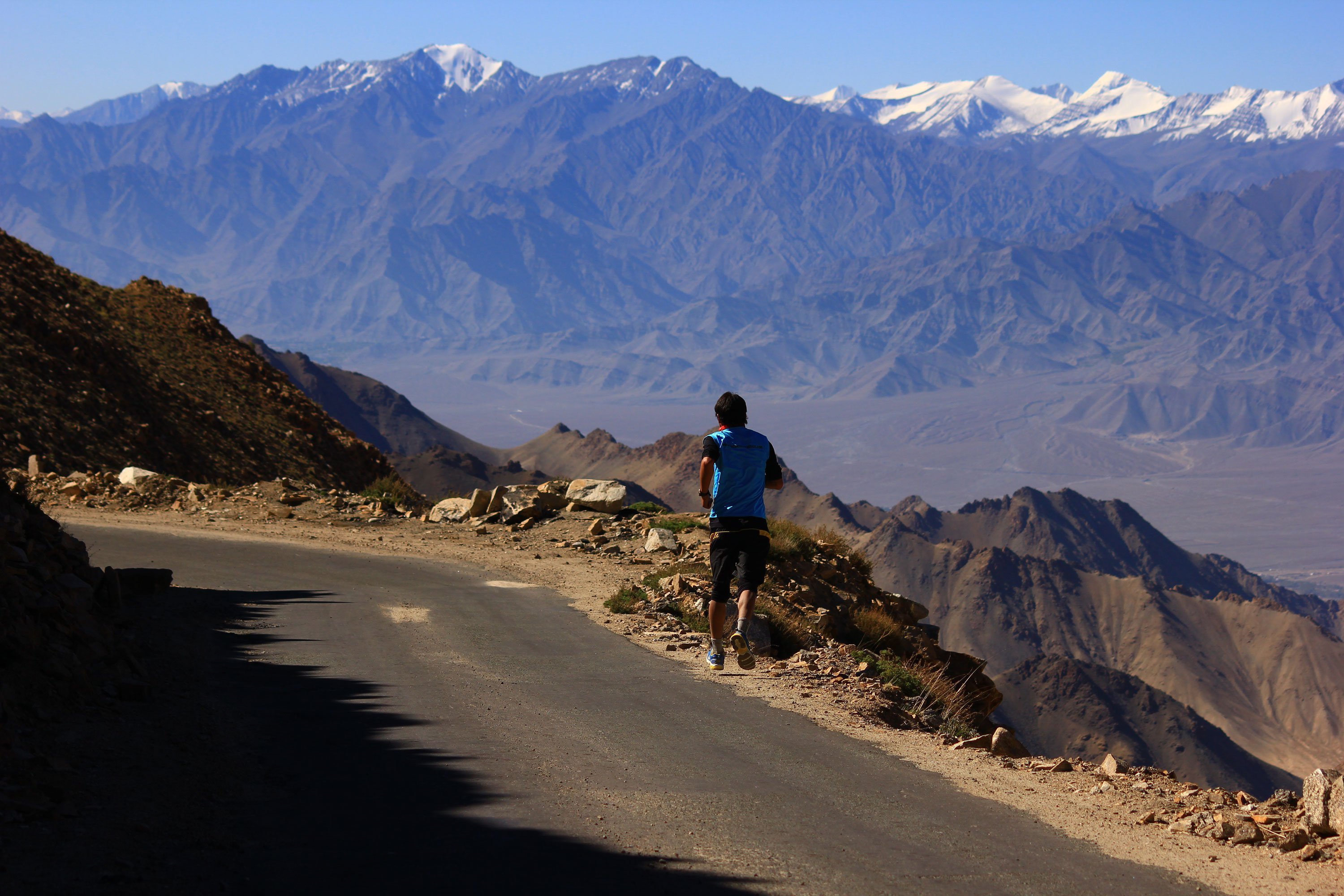 8. The Nilgiris Ultra, Tamil Nadu
You will have to negotiate hill, tea estates, dirt tracks, forest roads and perhaps even waterfalls. Held in Ooty, this race stretches up to 70 km. It will also take you through small villages, towns of Coonoor and Kotagiri and along the Coonoor-Ooty heritage railway. If you think 70 km is ambitious, you can also choose the 26 km or 52 km races.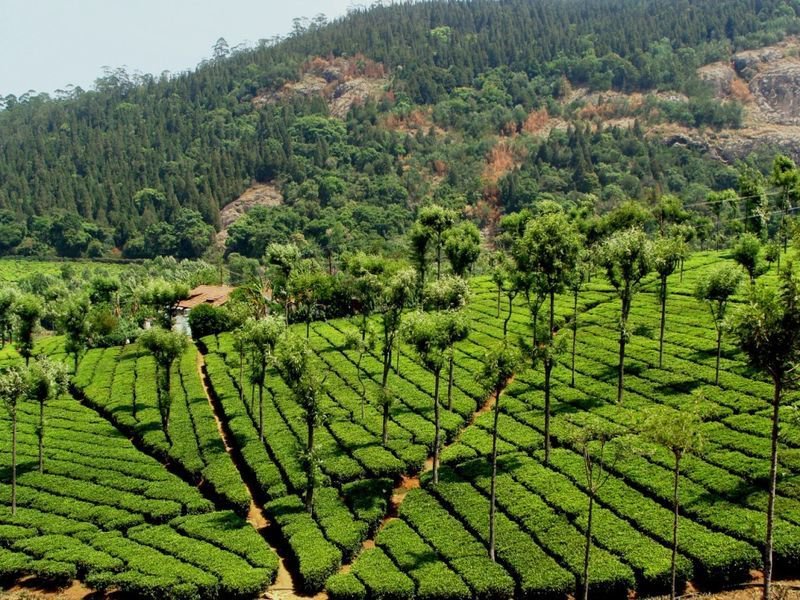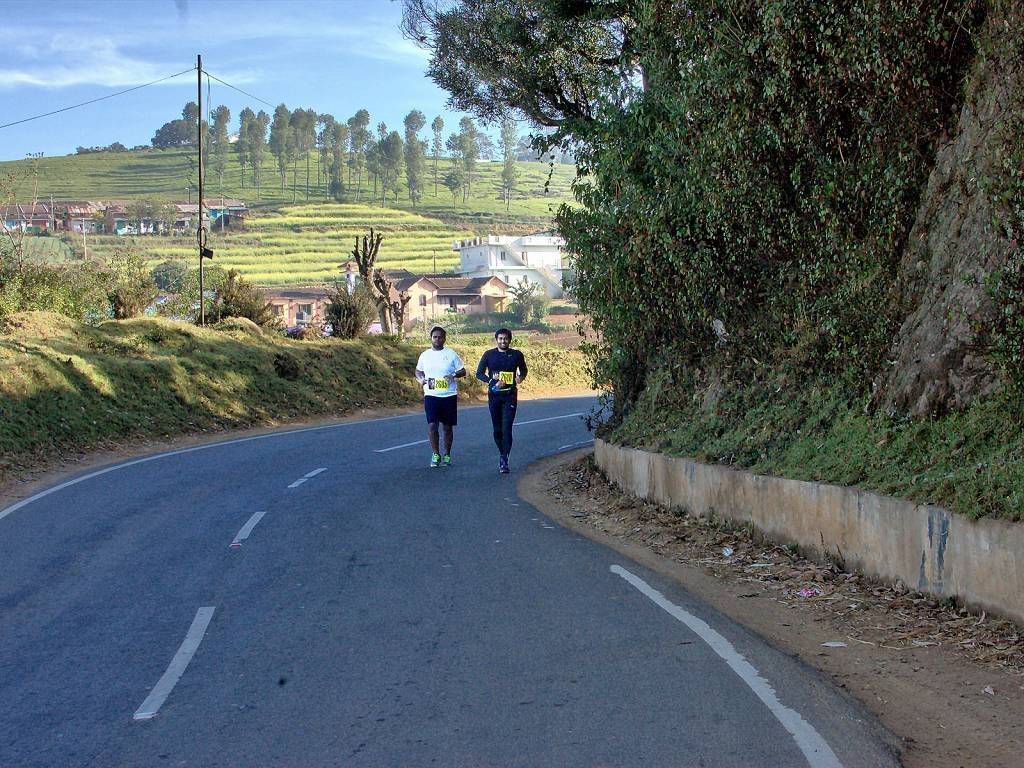 9. Spice Coast Marathon, Kochi, Kerala
This marathon is masterfully designed to make the runner see at least one historical landmark every kilometre. The 42 km run starts and ends at Wellingdon Island and you will run past Mattancherry, Fort Kochi and the Spice Market. You can also opt for the Half Marathon which is 21.1 km or the 5 km Family Run.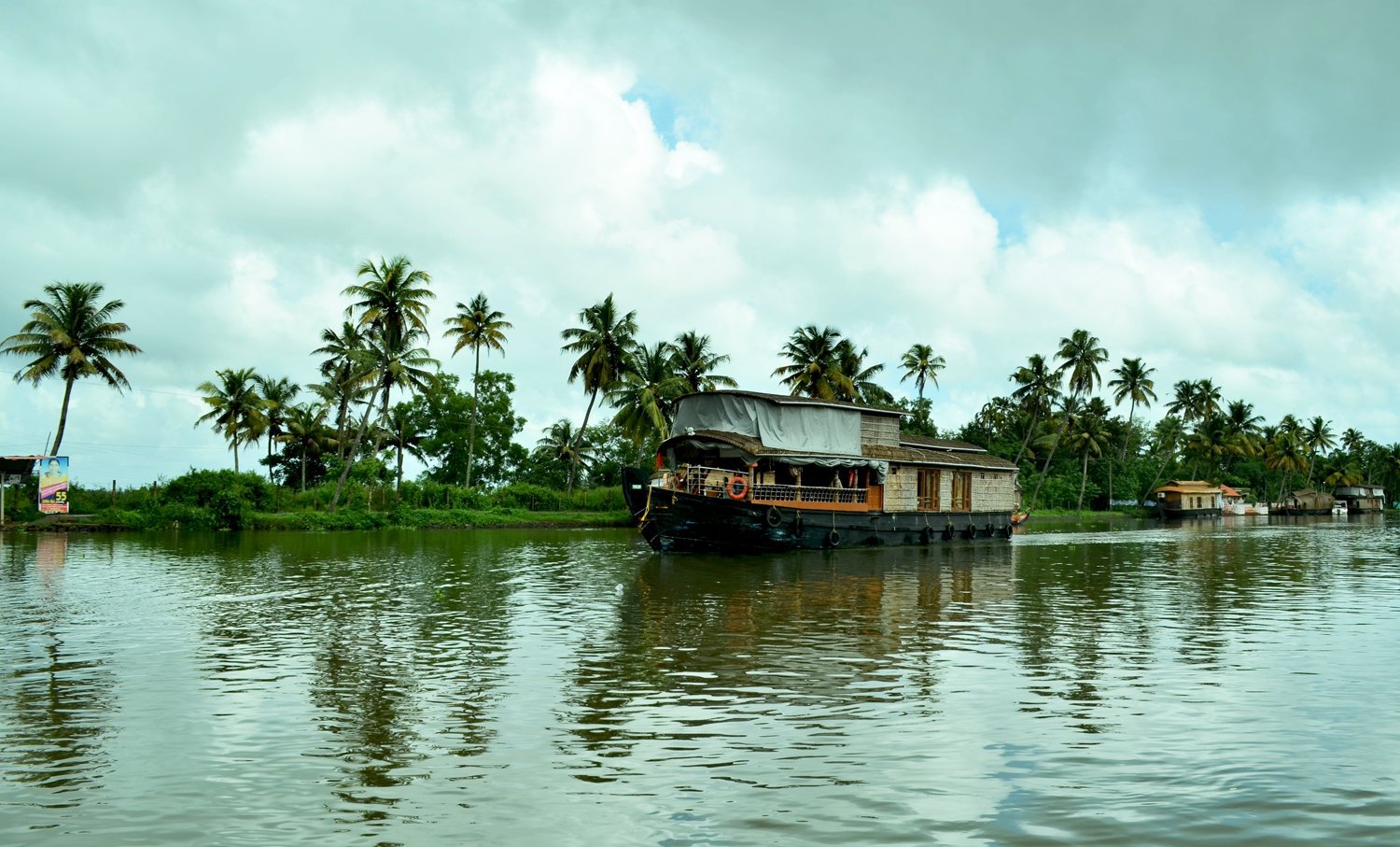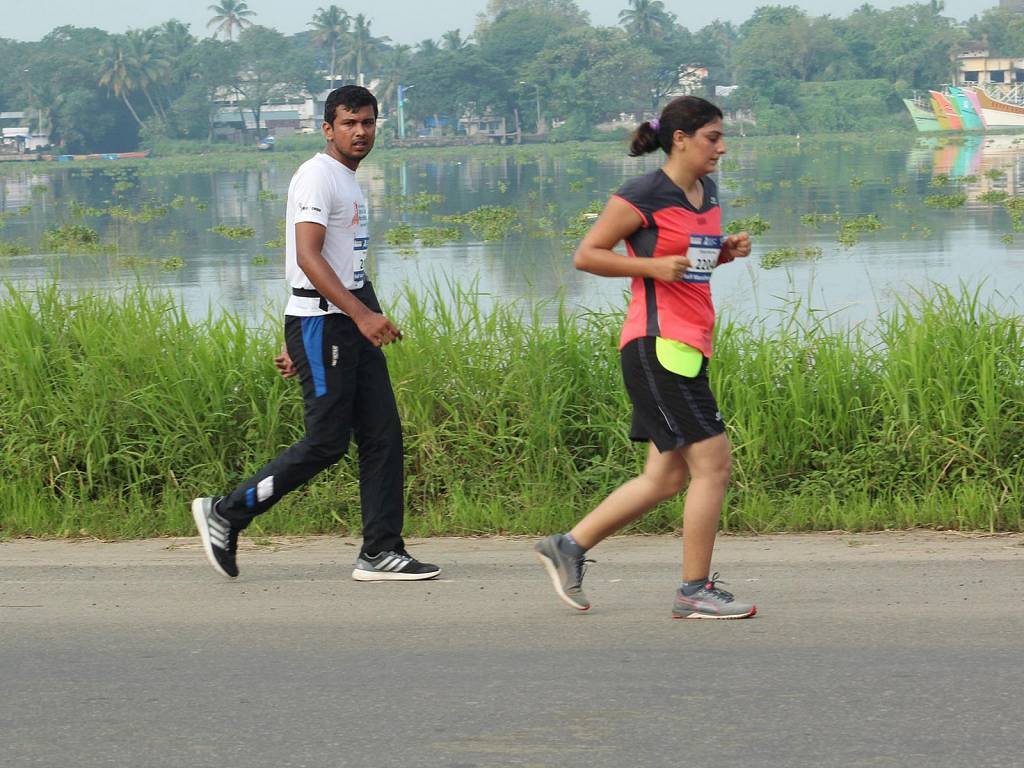 10. Go Heritage Run – Hampi, Karnataka
This run could not have been more aptly named. The route that snakes through a UNESCO World Heritage Site, passes many ruins and monuments including 14th century-structures and the Virupaksha and the Vittala temples. There are three races, each covering a different route. The easiest is 5 km, the 10 km one being moderate and the toughest one is 21 km. If you are a history buff and even a half-decent runner, you must participate in the easiest one.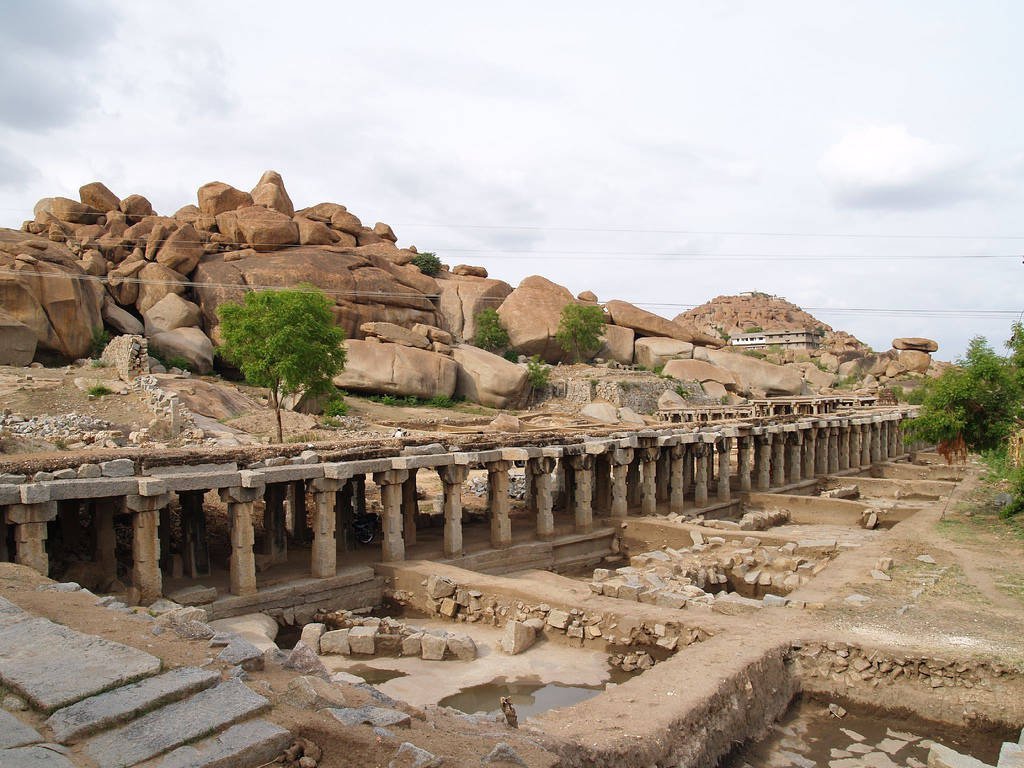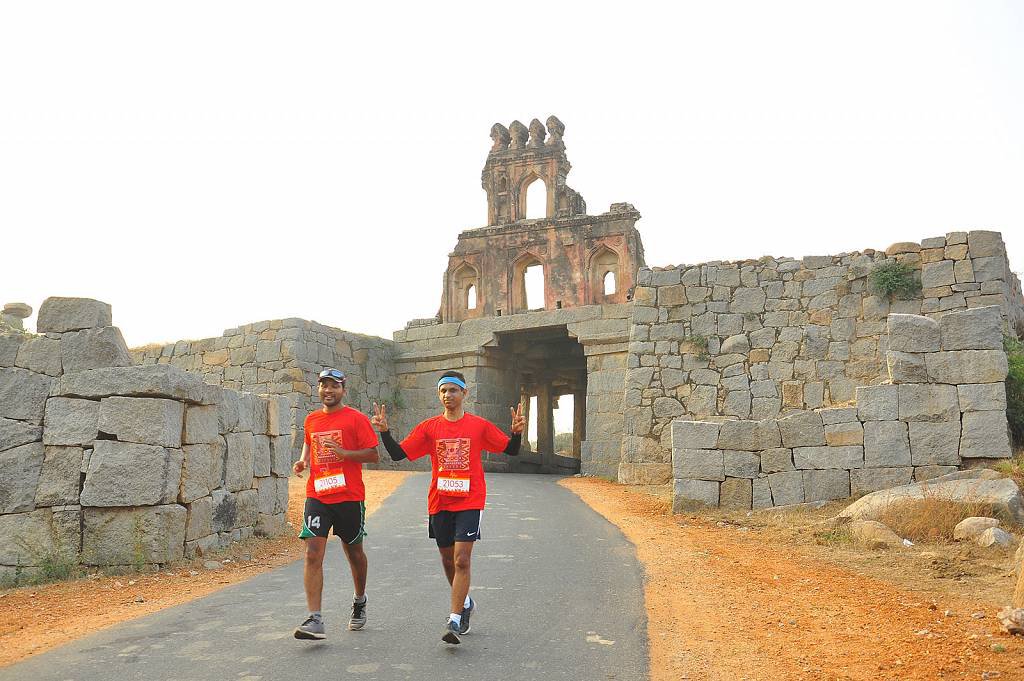 11. Go Heritage Run – Badami, Karnataka
Another of the heritage runs, this one too is designed not to disappoint. The run starts at the Badami museum and one will run past the Badami Fort, Agastya lake, Bhuthnatha temple and the 6th-century Badami cave temples. There are three types of runs to choose from – 5 km, 10 km and 21 km.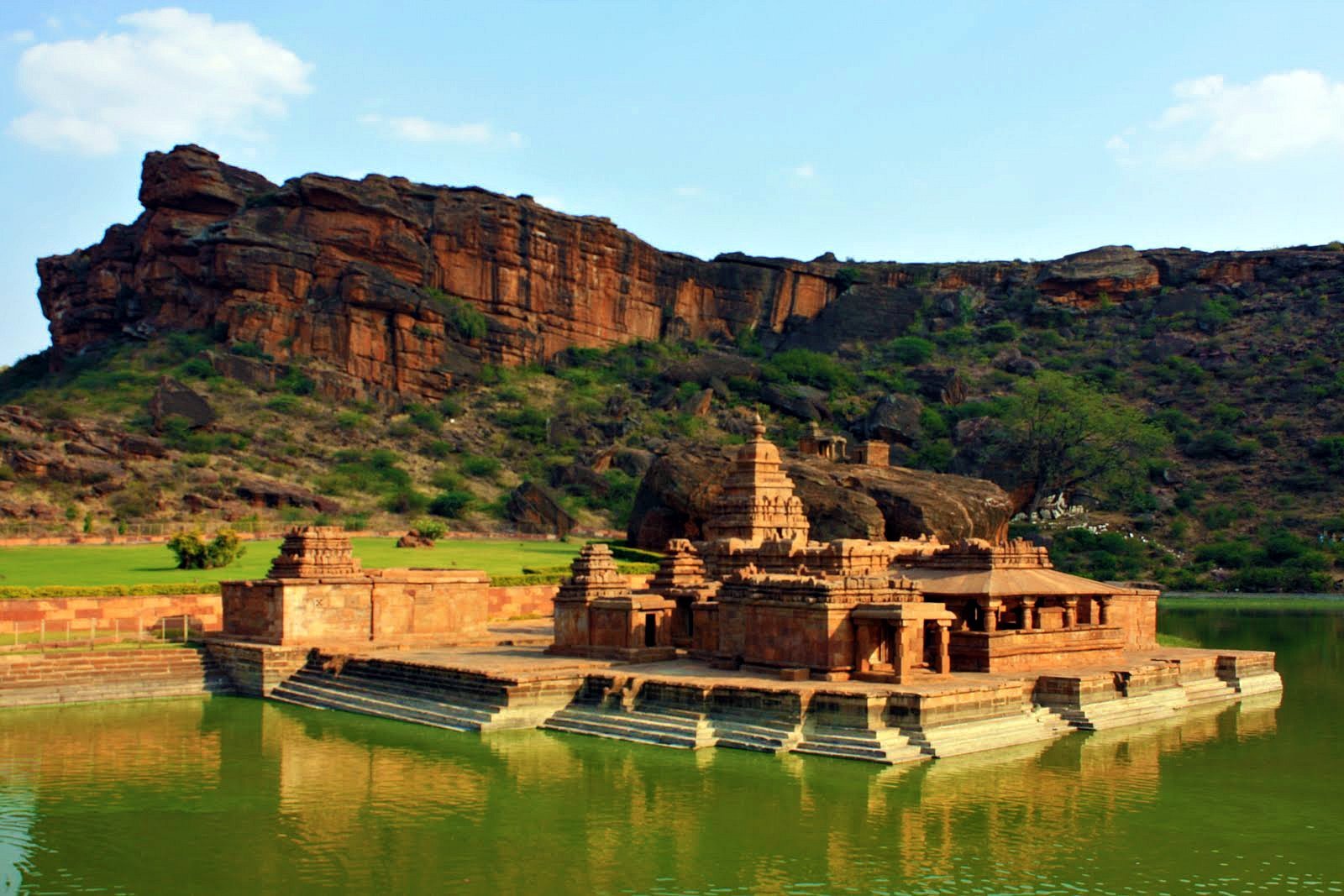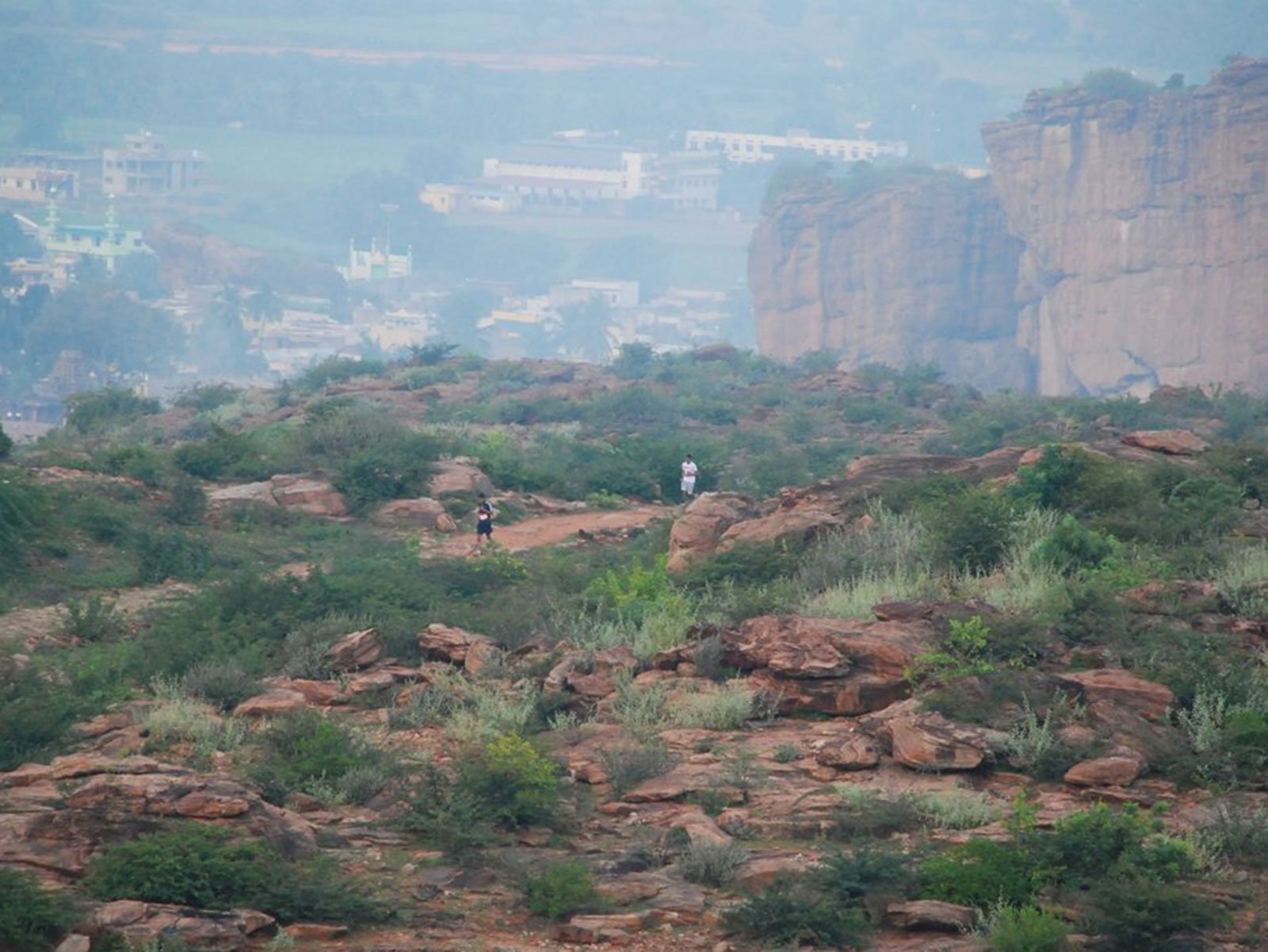 12. Kaveri Trail Marathon, Srirangapatna, Karnataka
This trail will take you along the Kaveri river, so, needless to say it is bound to be spectacular. It will also take the runners past the Rangathittu Bird Sanctuary and is a treat for birdwatchers. You can choose one of the three races – 10 km, 21.1 km and 42.2 km.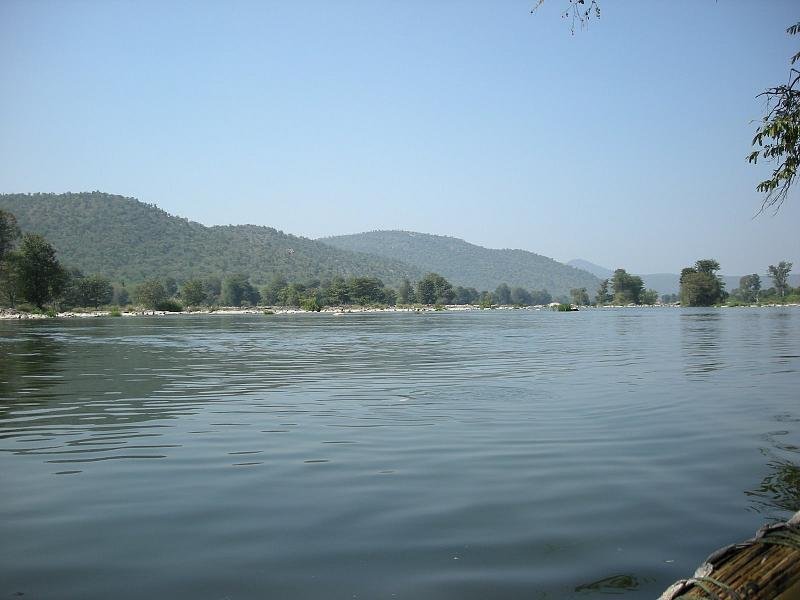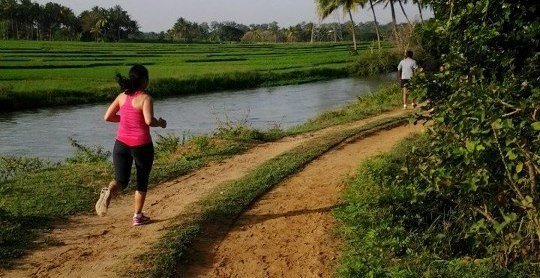 So, what are you waiting for?
H/T: Conde Nast Traveller