'I need a break from office.'
All of us have probably uttered these words more times than we can remember. Because irrespective of whether we love our job or hate it, we all need a break from it. 
However, sometimes your daily life exhaustion means that an activity packed weekend is not your idea of the ideal vacation. All you want to do is relax, eat great food, and enjoy the views. Or in modern day lingo, you want a staycation.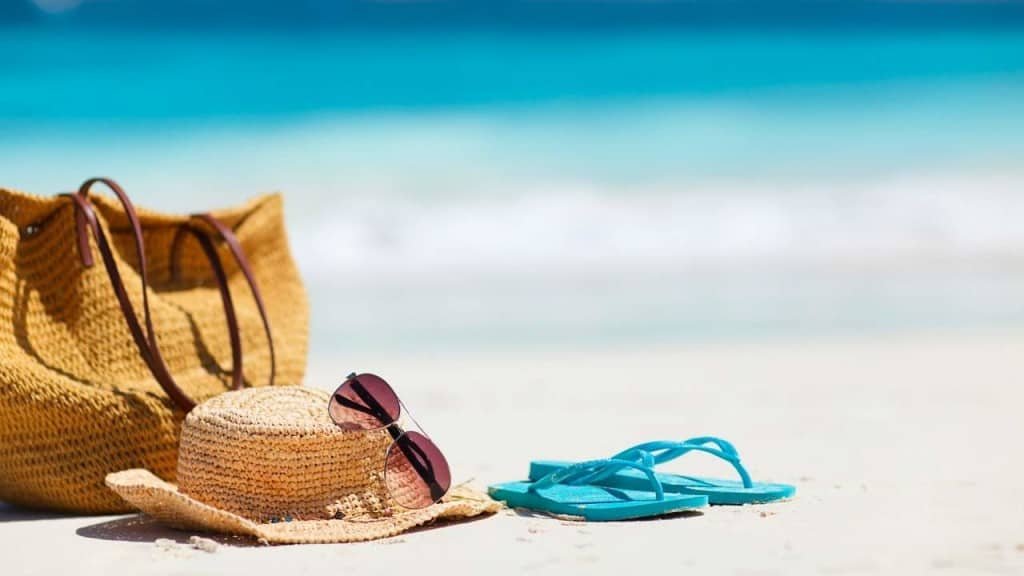 Now, irrespective of where you are residing, there is a relaxing weekend getaway, in or around your city, that everyone can indulge in. 
So instead of planning a long trip, ditch your old room, and head to one of these properties to relax in style. 
This luxury Ayurveda resort, located on the shores of the Nattika beach in Thrissur, Kerala, is nothing short of a dream. Modern amenities combined with the age-old traditions and culture of India, the resort is known for its yoga and wellness programs. They offer customised food for guests as per their health and requirements.
There are separate villas which give you an incredible view of the beach. You can also relax in the beach huts.
Tariff for one night: Prices vary according to the season. You can check it out here.
2. The Westin Pushkar Resort & Spa, Pushkar
Nestled between the Aravali hills, this resort provides the comfort of enjoying natural calm, amidst modern amenities. Comfortable accommodations and exemplary services (that include a spa and a floating breakfast!) guarantee a relaxing stay indeed. 
Tariff for one night : ₹7,000 and up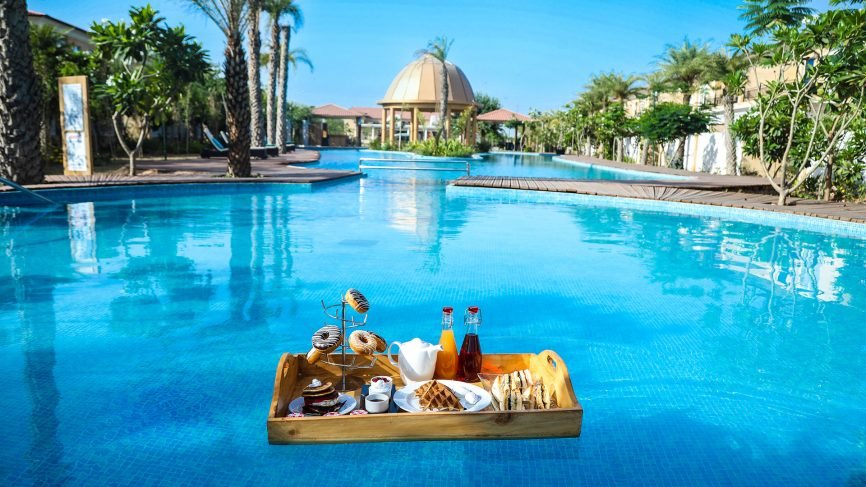 3. The Windflower Resort & Spa, Coorg
With Kaveri river on the side and 3 wildlife sanctuaries surrounding this gorgeous property, this resort is a small slice of heaven in the midst of Coorg. Here, the quest for peace will definitely find a blissful end.
Tariff for one night : ₹12,600 and up

4. LaLiT Resort & Spa, Bekal, Kerala
With suites equipped with private jacuzzis, and the property overlooking a private lagoon, this property personifies luxury living. The winner of 'best beach property' by Outlook Traveler in 2017, this property is perfect for a weekend of luxurious relaxation. 
Tariff for one night : ₹10,000 and up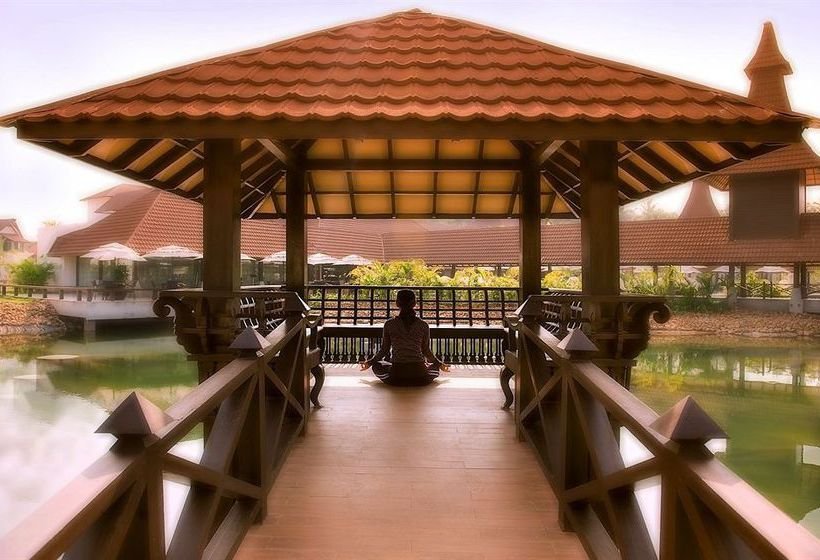 5. The Wildflower Hall, Shimla
Class, opulence and excellent hospitality, you'll find all this and more at The Wildflower Hall in Shimla. Nestled in the laps of nature, this resort offers modern luxury and natural beauty at the same time. 
Tariff for one night : ₹17,000 and up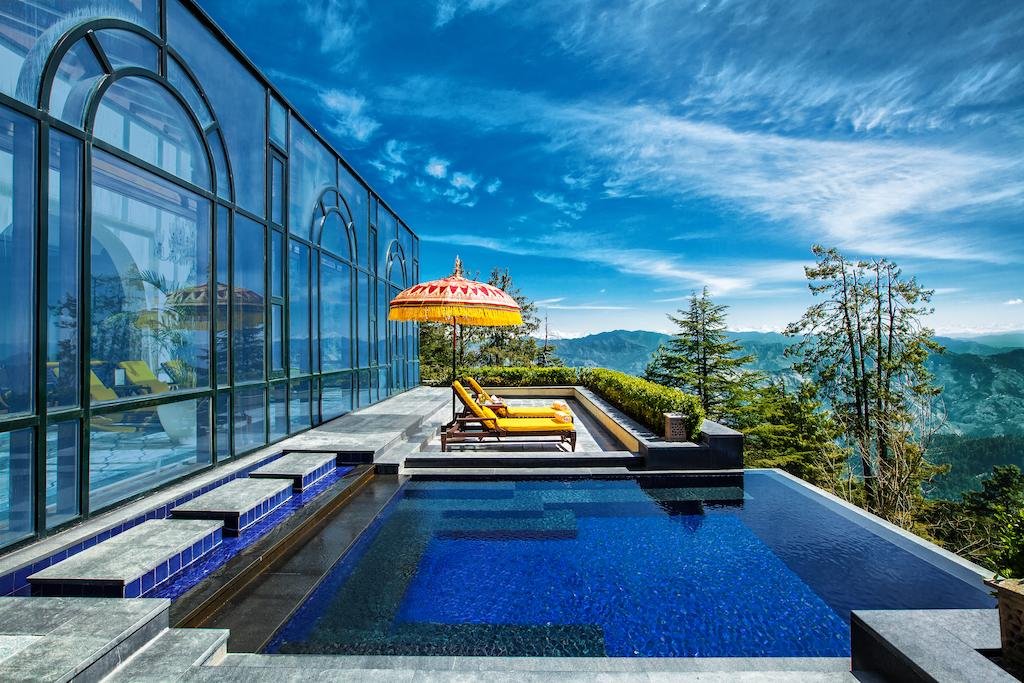 6. Club Mahindra Binsar Valley Resort, Binsar
With rooms with gorgeous views of the snowy mountains, Club Mahindra in Binsar offers the perfect escape from city life. With hordes of indoor activities to indulge in, you may end up giving the wildlife sanctuary visits a miss, but calm and peace will be achieved for sure. 
Tariff for one night : ₹7,000 and up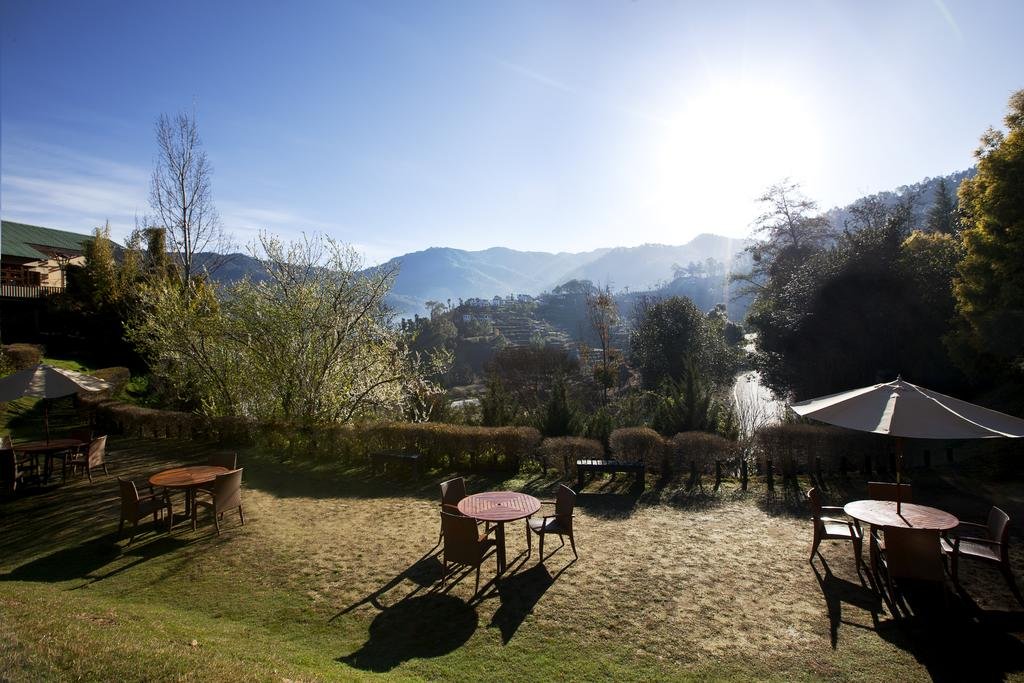 7. Tree of Life Resort and Spa, Jaipur
The property that takes you away from the chaotic lanes of Jaipur, literally. 30 kms away from the city center, this gorgeous heritage resort offers private garden or terrace villas with spas and even private pools. 
Tariff for one night : ₹11,800 and up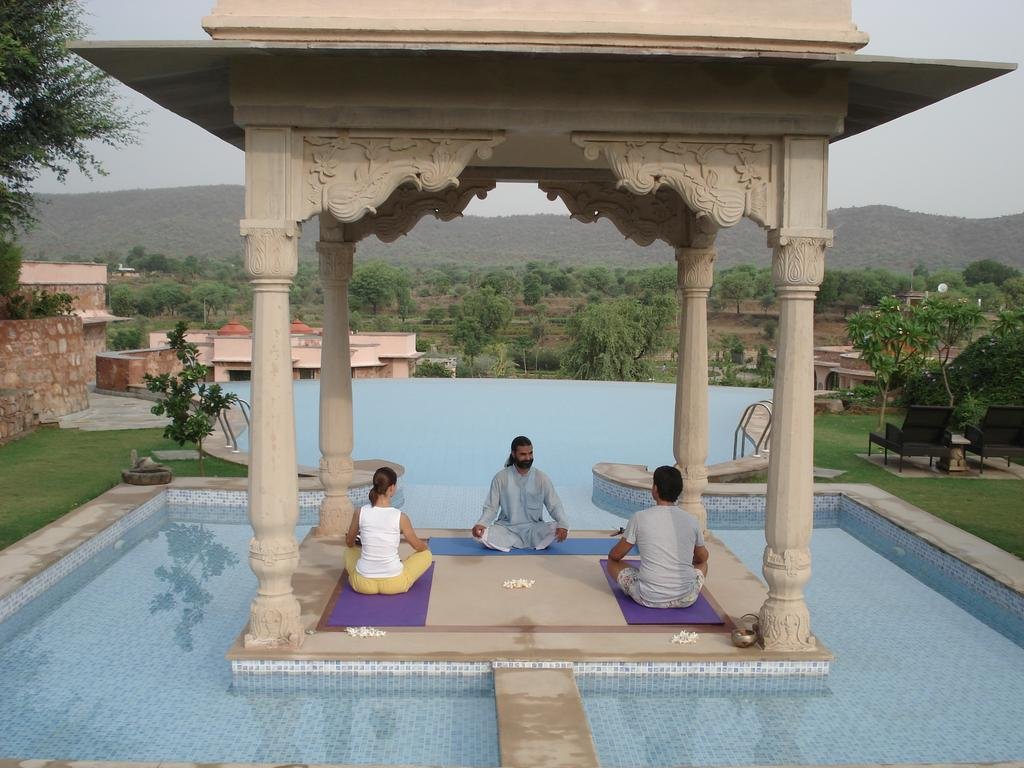 8. Neemrana Fort-Palace, Neemrana
A weekend getaway filled with old world charm and modern world amenities is what the Neemrana Fort-Palace hotel has to offer. With 7 palace wings stretched across the property, staying here will easily transport you to the wonders of history! However, you will have to book well in advance, to get a weekend stay here.  
Tariff for one night : ₹10,000 and up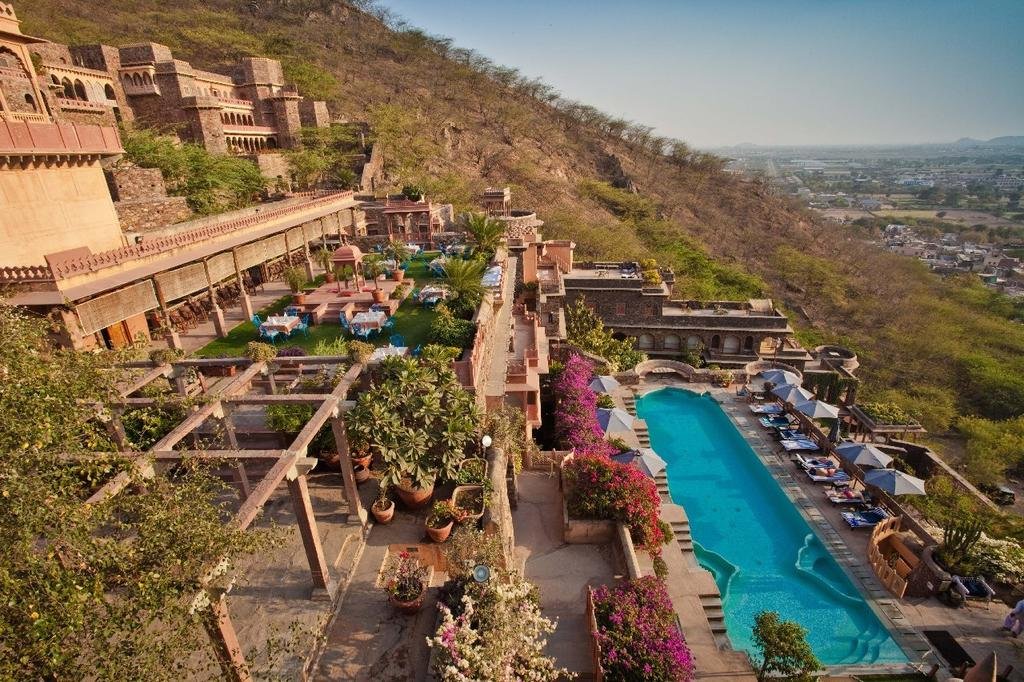 9. Ragamaya Resort and Spa, Munnar
A breathtaking view of serene lake and thick rainforests is guaranteed from the moment you step into this property. Whether it comes to providing in-room amenities, or catering to your on-the-spot demands, the extreme attention to detail will leave you blissfully happy. 
Tariff for one night : ₹7,000 and up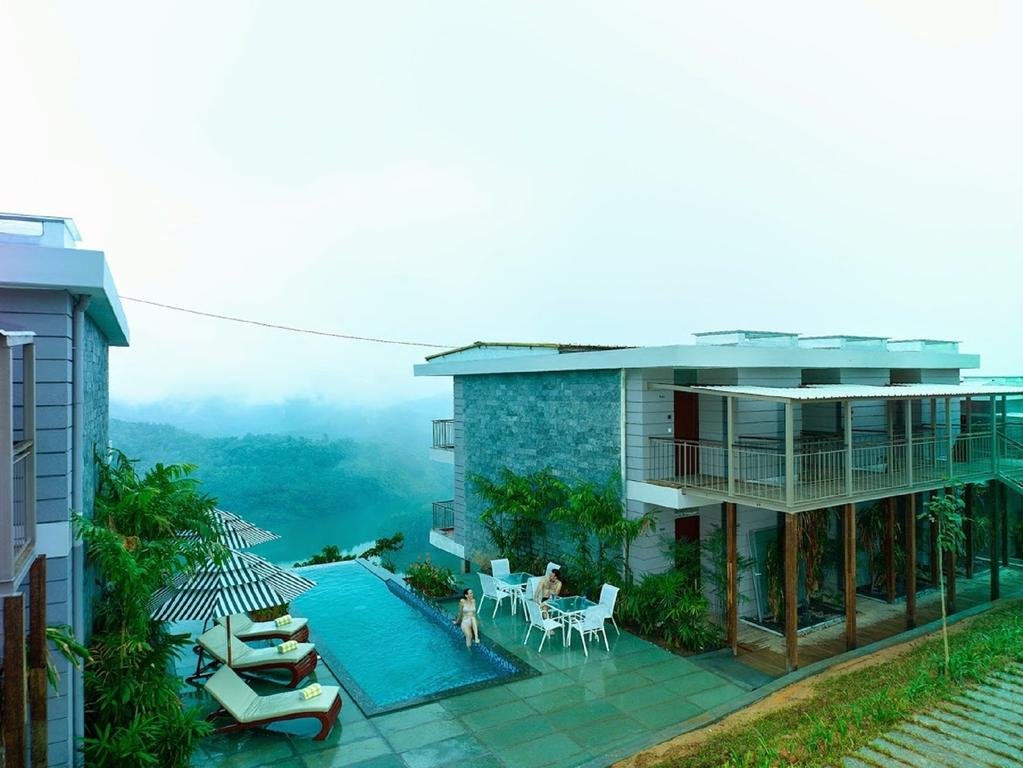 10. The Naini Retreat, Nainital
During history, this was the royal abode of Maharaja of Pilibhit, and in present times, no other lakeside resort in Nainital comes even close to the royal treatment that The Naini Retreat offers.
Tariff for one night : ₹6,700 and up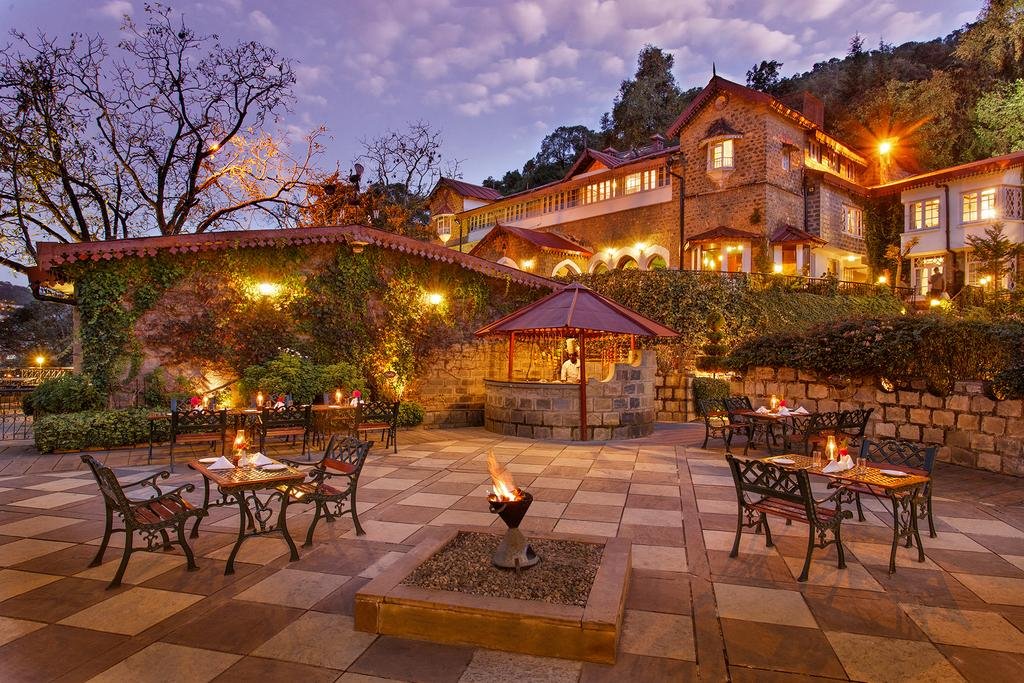 11. Chettinadu mansion, Karaikudi, Tamil Nadu
The beauty of this resort is that it is the oldest unaltered heritage resort in the area. You get a chance to immerse yourself in the bygone area, as you stay along with the original owners. With only 12 rooms open to public, the property offers privacy but in an informal air! 
Tariff for one night : ₹6,000 and up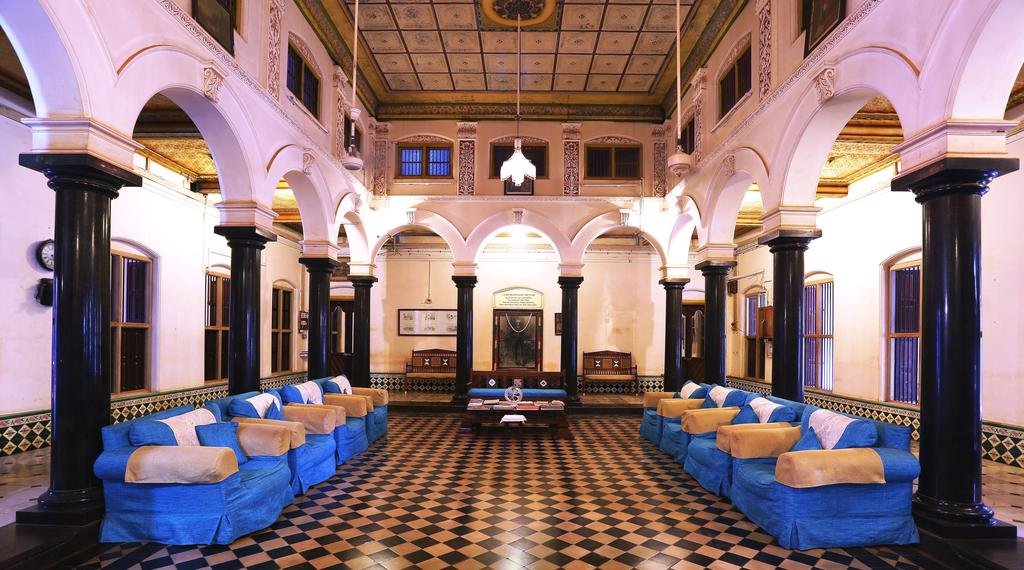 12. Hyatt Hyderabad Gachibowli, Hyderabad
Close to the airport and away from the city, this 5-star resort defines modern luxury. A perfect retreat for the modern business traveler, head here for expert service, and having all your whims catered to. 
 Tariff for one night : ₹5,500 and up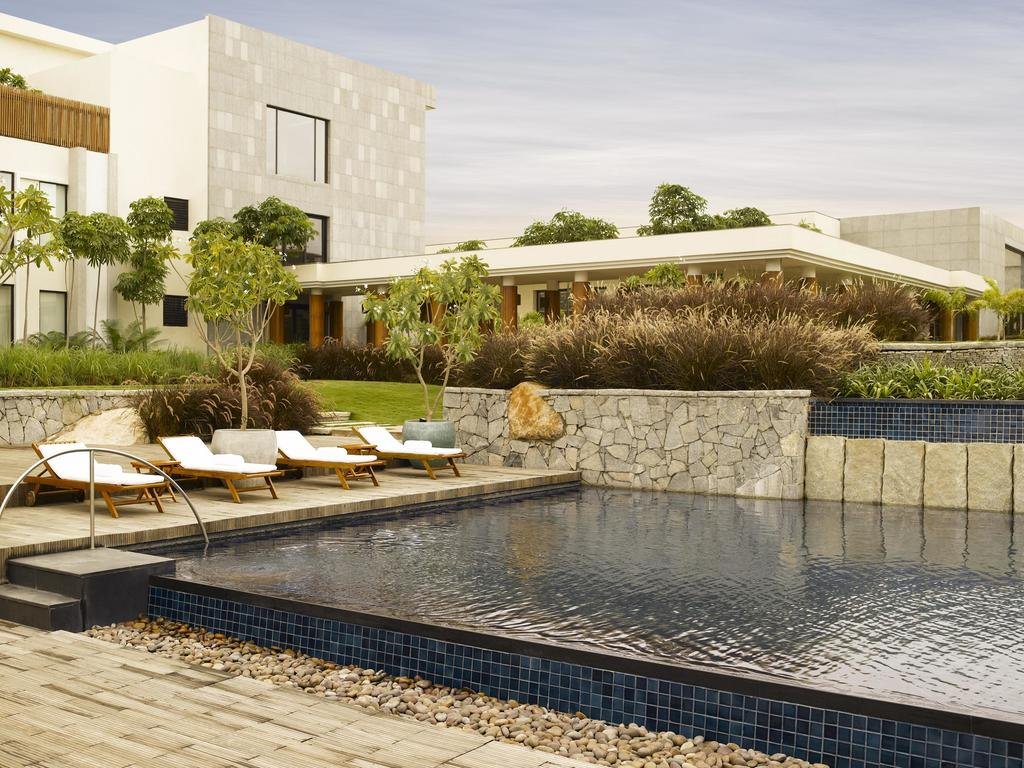 13. The Leela, Mumbai
Mumbai is the city that is constantly alive. And while there are many weekend locations to jet off to, The Leela Mumbai offers you an escape right in the city. Situated in Andheri, this is the working population's respite from hectic working and even more hectic socializing. 
 Tariff for one night : ₹13,000 and up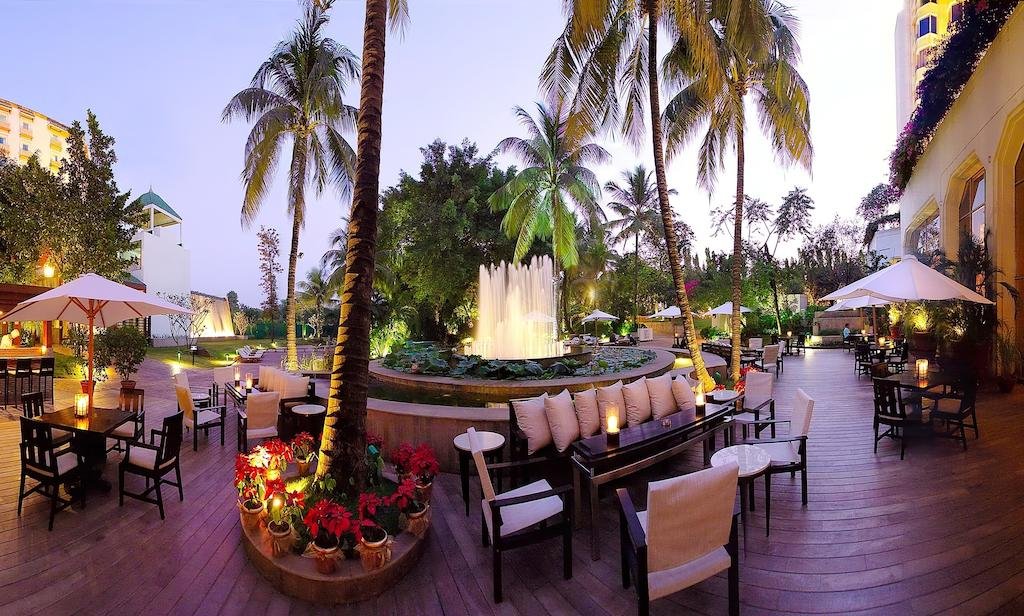 14. Orient Taj, Agra
Inspired by the iconic Taj Mahal, Orient Taj boasts of intricate architecture inspired by the Mughal heritage. And while the predominant theme of the resort is Mughal, the services are very modern! 
Tariff for one night : ₹5,000 and up (Price per Yatra.com)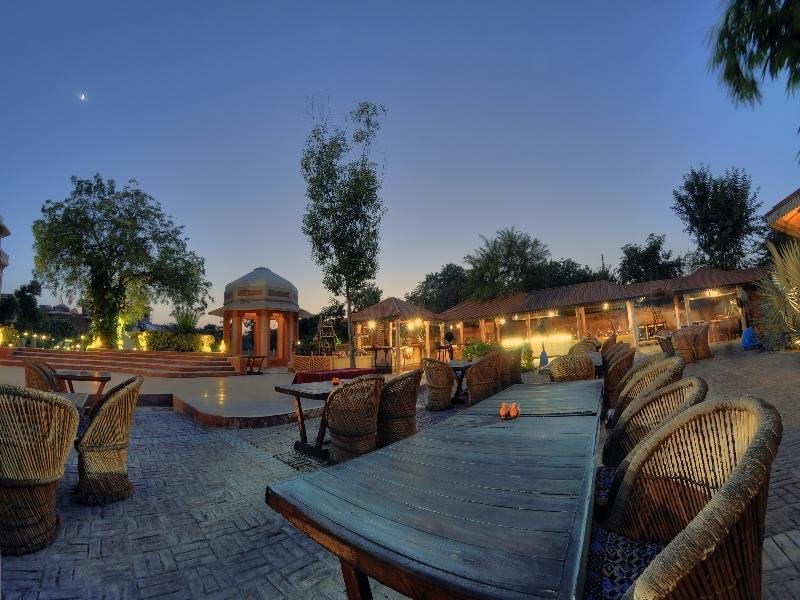 16. Fort Jadhavgadh Hotel & Resort, Pune
Holding the title of being Maharashtra's only fort hotel, Fort Jadhavgadh offers you a regal welcome, royal stay and the most beautiful onslaught of history. Popular for corporate events and a wedding destination, this is also an idyllic property for a weekend getaway. 
Tariff for one night : ₹7,000 and up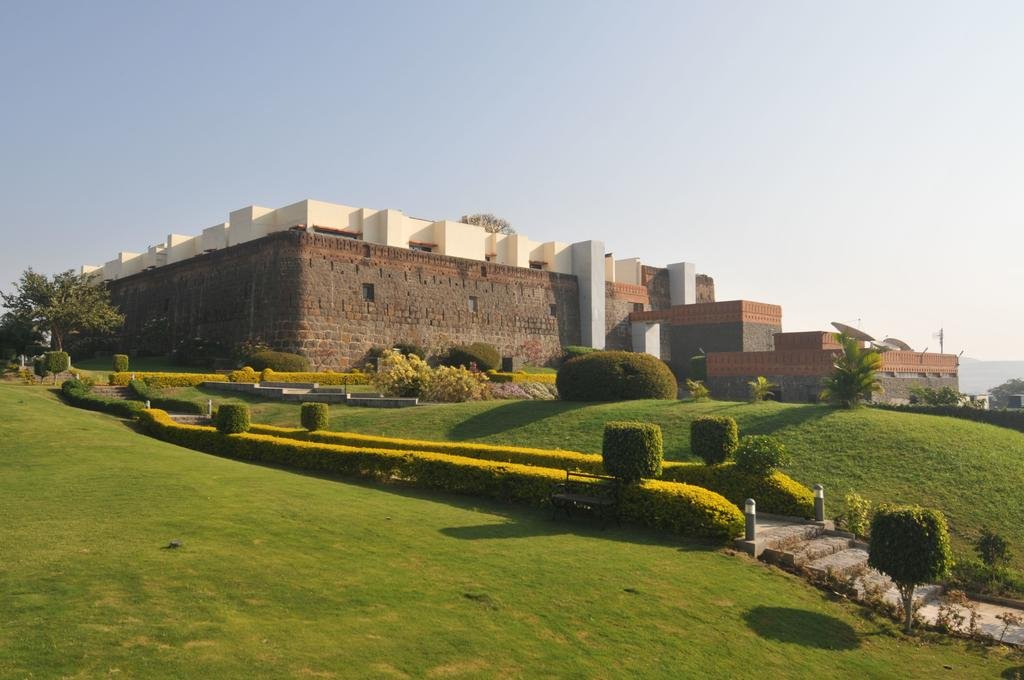 17. The Oberoi, Gurgaon
When you can't escape Delhi for longer durations, head over to this gorgeous work of modern luxury in Gurgaon. From opulent bars, to poolside restaurants, and the classic Oberoi service, this can feel like an extravagant escape but will be worth every penny. 
Tariff for one night : ₹16,000 and up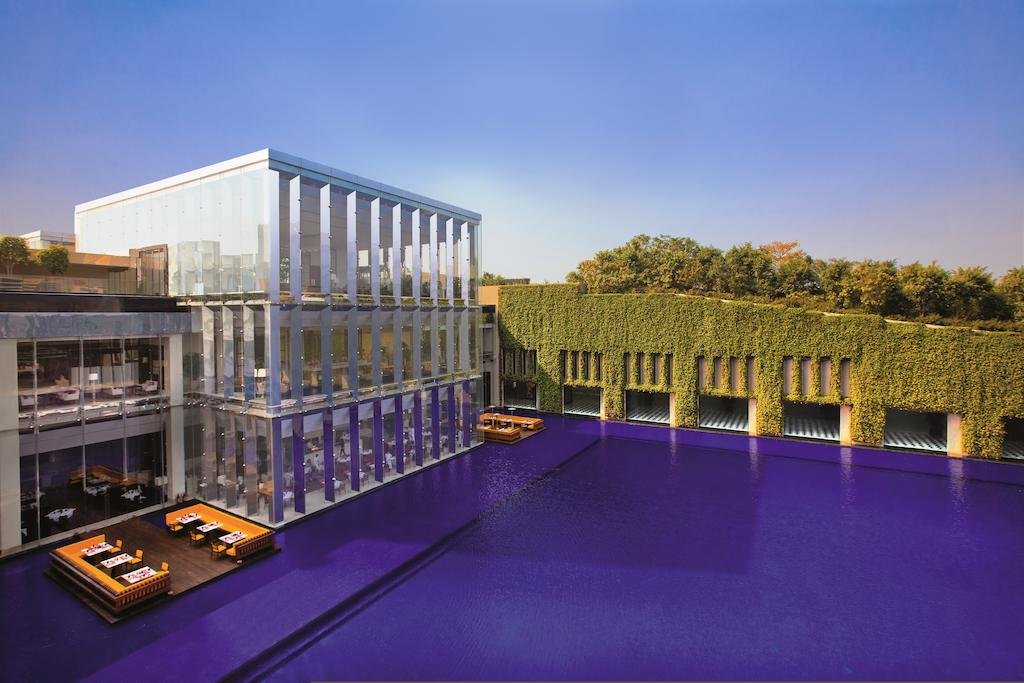 18. Glasshouse on the Ganges, Rishikesh
You may have associated Rishikesh with only yoga and rafting, but let this property convince you that a trip to Rishikesh can be a lazy affair, filled with leisure times. Overseeing the Ganga and set in between fruit orchards, this place personifies serenity! But you might have to book a few months in advance, considering the prime location. 
Tariff for one night : ₹11,000 and up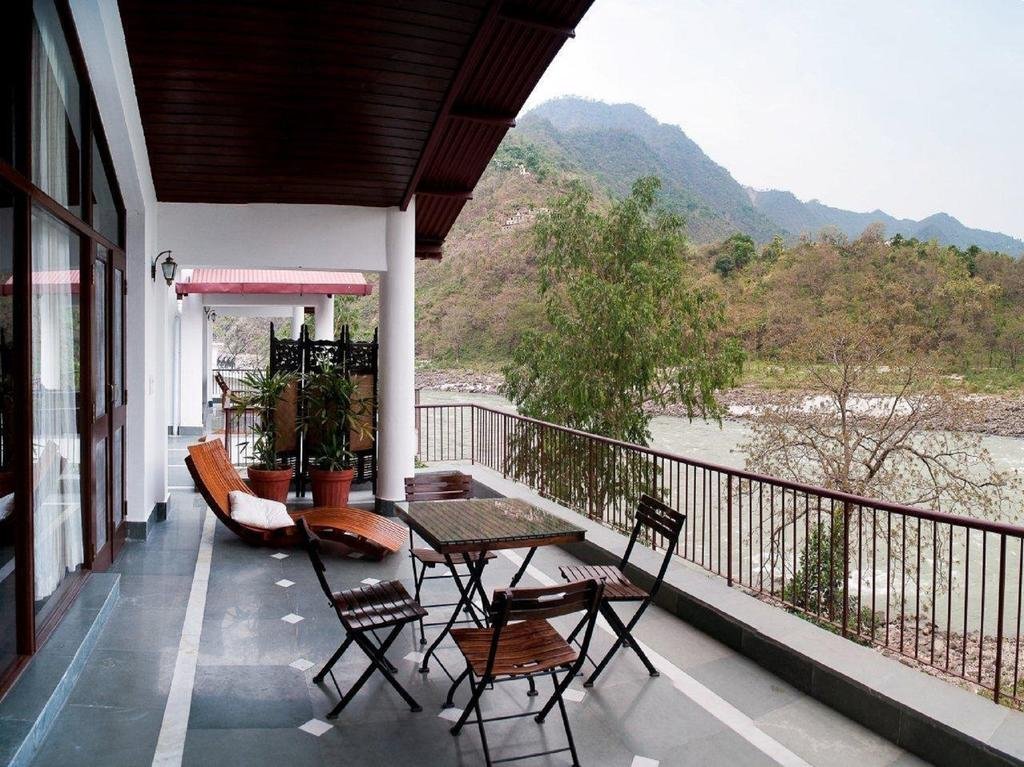 However, considering the prime appeal of the aforementioned destinations and properties, most locations would require you to book well in advance. 
A relaxing vacation at one, or more, of these places will be well worth your time and money. 
Disclaimer: Tariff as per Booking.com (when booked approximately a month in advance), unless mentioned otherwise. 
All images from Booking.com, unless otherwise specified/ Feature image: Westin Pushkar