Looking for a vacation away from the hustle and bustle of the city? Well, these flower festivals in India will welcome you with open arms into the lap of nature. They are beautiful, promote tourism and make gorgeous backdrops for your Instagram pictures. Here are our favourite picks from across India. 
Shillong's Cherry Blossom Festival
Every autumn, this beautiful festival welcomes a full bloom of Himalayan Cherry Blossoms. You can experience this exquisite view along with several other cultural events from 13th-16th November 2019.  
Neelakurunji Bloom In The Nilgiri Hills
In a rare phenomenon, once in every 12 years, the Nilgiri hills burst into blossom with gorgeous shades of purple and blue. From July to December in that particular year, the hills are filled with bright Neelakurunji flowers. This rare bloom took place in 2018 last and will take place once again, in 2030. 
The Rose Festival In Chandigarh
This romantic rose festival is spread across 40 acres, at the Zakir Hussain Rose Garden in Chandigarh. This year, the festival had over 1,400 rose beds showcasing 829 varieties of roses. The best part? You can even take a helicopter ride to enjoy the view of these beautiful rose beds from the sky! The festival takes place annually in the month of February.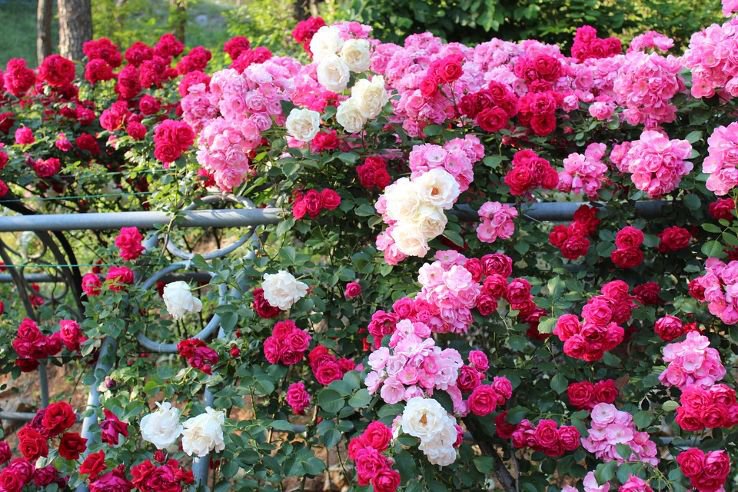 Srinagar's Tulip Festival
With a stunning view of the Dal Lake, this festival is held at the Indira Gandhi Memorial Tulip Garden, the largest in Asia. From March to April, the garden blooms with over 70 varieties of tulips and specs of roses that make it a view to cherish. 
Every summer, a 5-day flower show takes place at the Government Botanical Garden in Ooty. With over 15,000 potted plants and 3 million flower saplings of over 150 types of flowers, this festival in May is the best time to visit the hill-station. Apart from the flower show, there is also a rose show, spice show, vegetable show, and fruits show that takes place in the three days.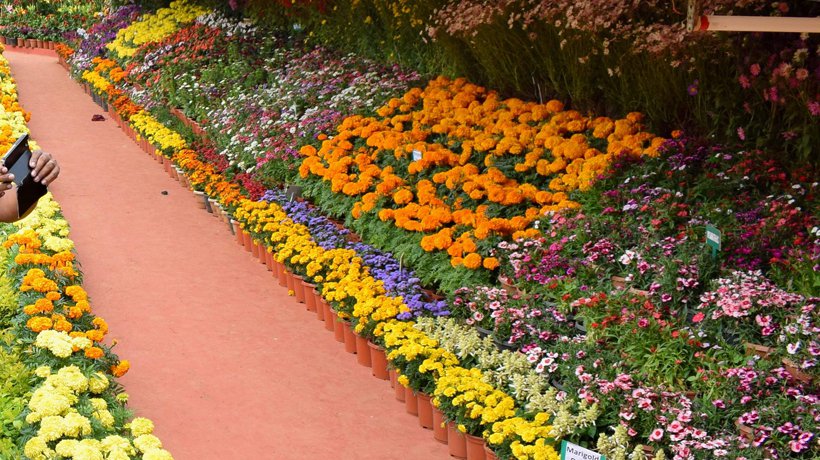 International Flower Festival In Gangtok
Held annually in the month of March or April in Gangtok, this festival at the Flower Exhibition Centre displays more than 600 rare species of orchids and over 50 rhododendrons. There are also food stalls and other activities organised around this festival that is a major tourist attraction for the city.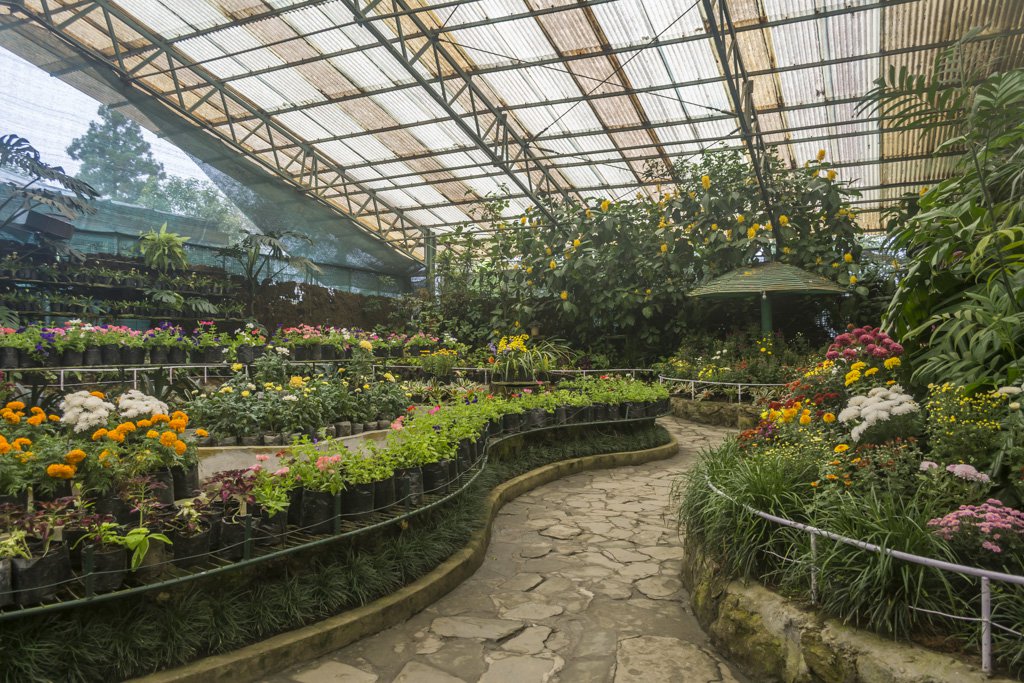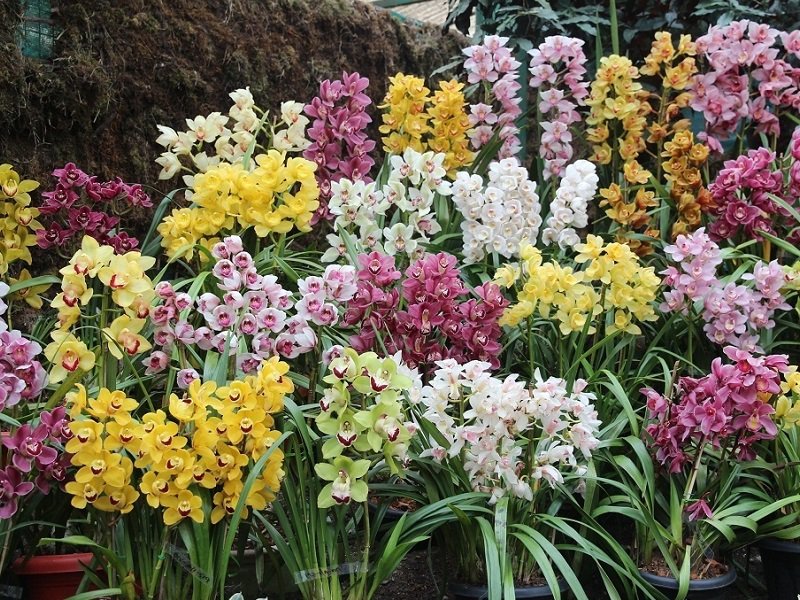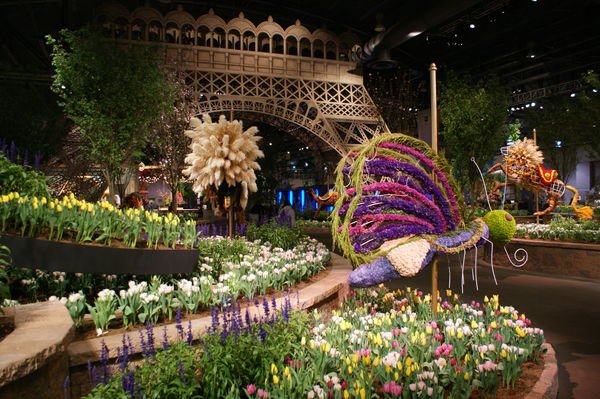 Dasara Flower Show In Mysuru
The Dasara Flower Show at Nishad Bag is held every year around the festival of Dusshera. Alongside a large variety of roses and orchids, the show also includes musical fountains that leave the visitors spellbound.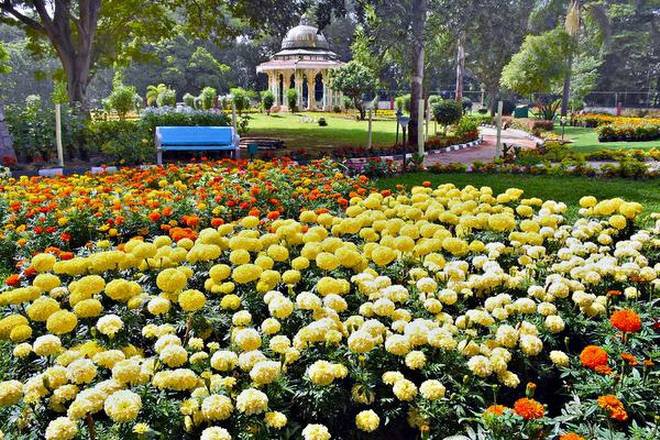 Lalbagh Flower Show in Bangalore
Twice a year, on Republic Day and Independence Day, Lalbagh Botanical Garden hosts this unique flower show. The show has replicas of palaces, monuments, soldiers, elephants and horses, all made using shades of gorgeous flowers.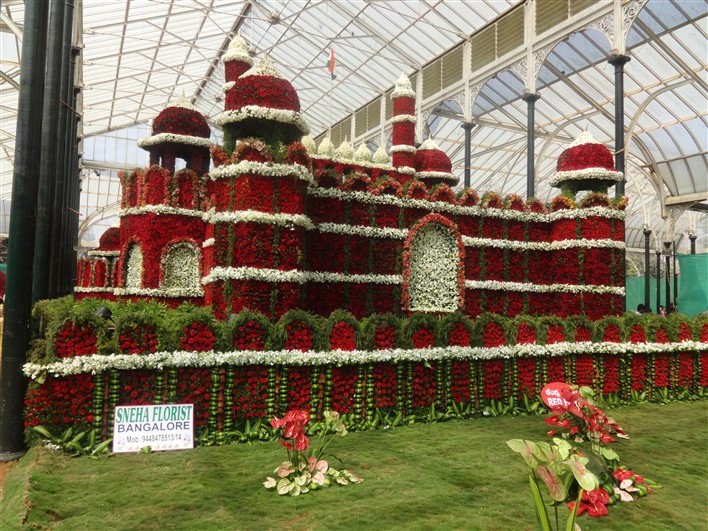 Which one are you excited to visit?