Dubai International Airport (DXB) is known as the world's busiest airport. Most passengers who travel to Australia, Middle East and Asia end up with a few hours transit at Dubai Airport. This is one of the biggest and finest airports in the world that has a whole world of attraction and entertainment within it. So, don't just sit around and wait for time to fly by. Get up and explore DXB instead. Here are some of the unique facilities provided by DXB to keep passengers comfortable and entertained.
1. Access premium lounges
Here's a little secret. You don't have to travel business class to avail the benefits of a private lounge at Dubai International Airport. You can pay to use Marhaba's airport lounges for a reasonable fee. There will be fresh juice bars, baristas and Duty-Free boutiques that you can check out for a exclusive shopping experience. So, sit back, enjoy great food and relax.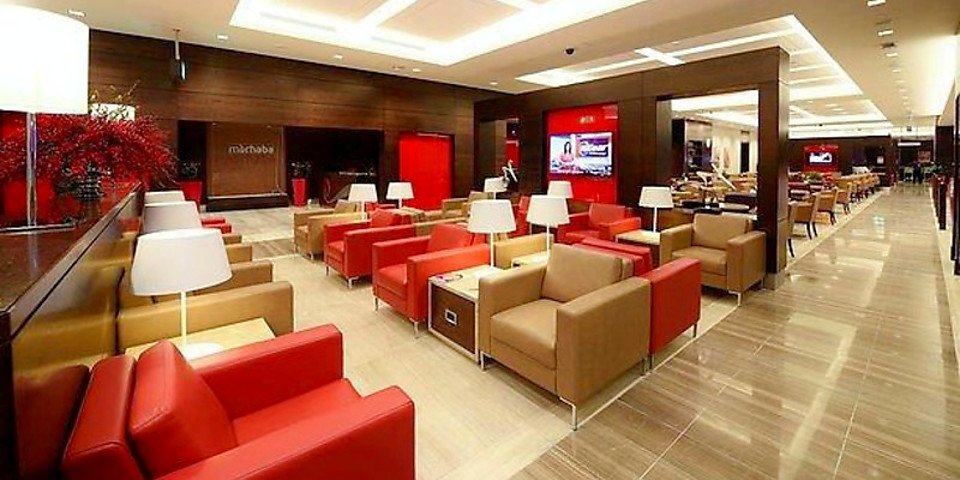 2. Pamper yourself 
Whether you are looking for a shoulder rub, stress-busting massage or a manicure/pedicure, DXB (Dubai International Airport) has a lot to offer. You can choose between Be Relax, Xpress Spa and Timeless Spa for a refreshing time before your flight. Dubai International Hotel also has a fantastic pool that is open to all passngers. This hotel's health club also has a modern gym, jacuzzi and a steam room for you to unwind.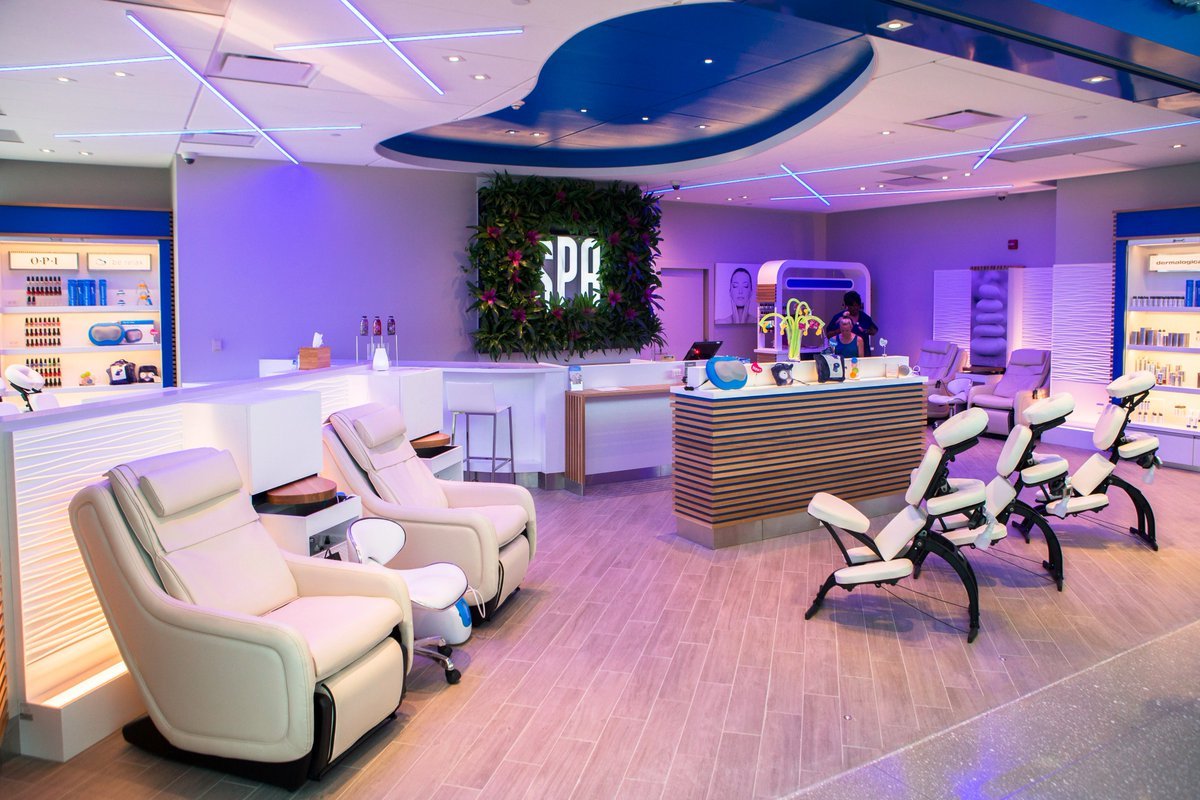 3. Get some sleep
The sleep 'n' fly lounge at DXB's Terminal 3 is designed keeping comfort mind and it is the perfect place for a power nap. There are igloo-shaped sleep pods and double cabins with pull-out beds for kids to choose from. And, if you rare in Terminal 1, you can book a SnoozeCube, a sound-proof cubicle that looks like a mini hotel with a bed, television and room to store luggage.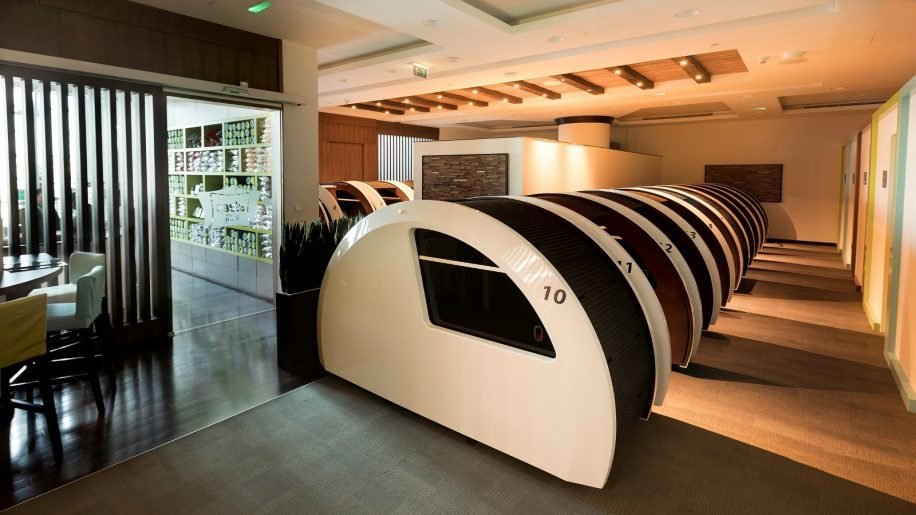 4. Indulge in mouth-watering food
There are over 135 food outlets at DXB for you to embark on a culinary journey around the world. You can simply dine and enjoy eating your favourite dish without any hassle. There are eateries at every terminal so, you don't have to worry about that. 
Hot tip: Try pasta from The Kitchen by Wolfgang Puck, dimsum at the Noodle House and salads at CNN Traveler Cafe.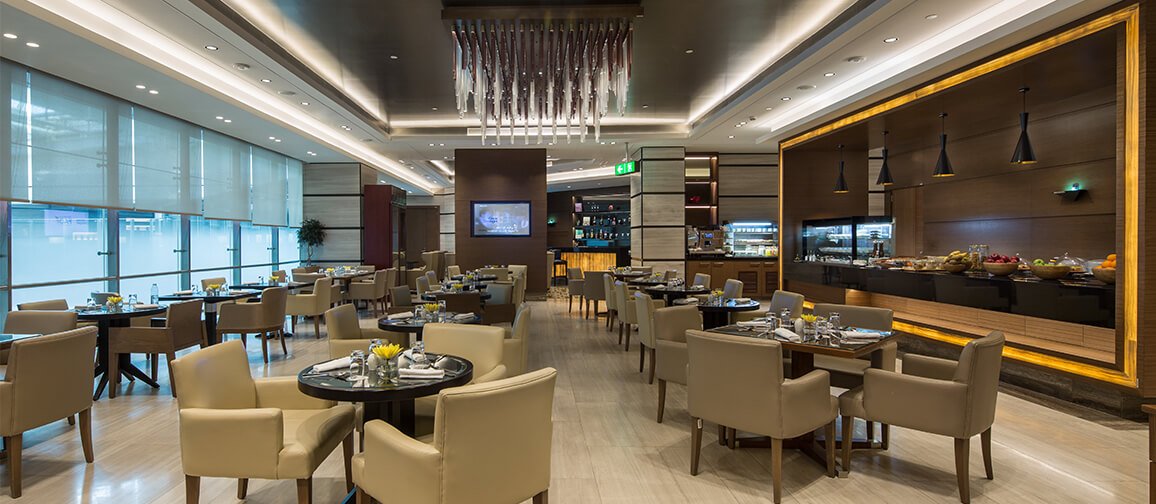 5. Freshen up with a shower
If you are in the mood to freshen up, you'll be glad to know that there are showers located in Terminal 1 and 3 that you can use. Though, they might not be that clean. You can look for an airport lounge that has shower facilities included if you are looking for a shower that's cleaner. The Health Club situated between Terminal 1 and 3 offers a shower only package for those who don't want to pay for a fuller service package.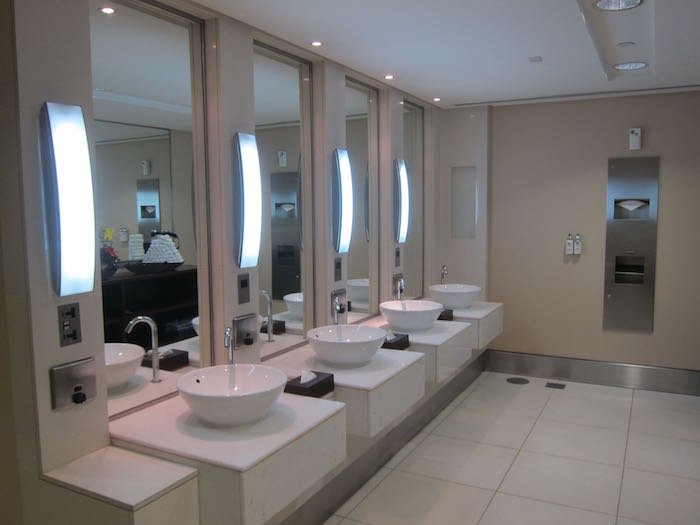 Who says long-hauls are boring?