Hampi is a small town in Karnataka that is visited by tourists every year. Recently, Hampi has also been ranked 2nd in New York Time's must see destinations of 2019. This town is known for its natural beauty, temples, spectacular viewpoints and ruins that you should definitely explore. But, apart from exploring the glorious ancient history that this pristine, quiet town has to offer there are other places that you can explore and activities that you can indulge in if you want to have a blast. Here goes… 
1. Visit the temples and ruins of Hampi. 
Hampi is known as 'a forgotten empire' and the ruins of this town are declared as a UNESCO world heritage site that you should visit and explore at least once.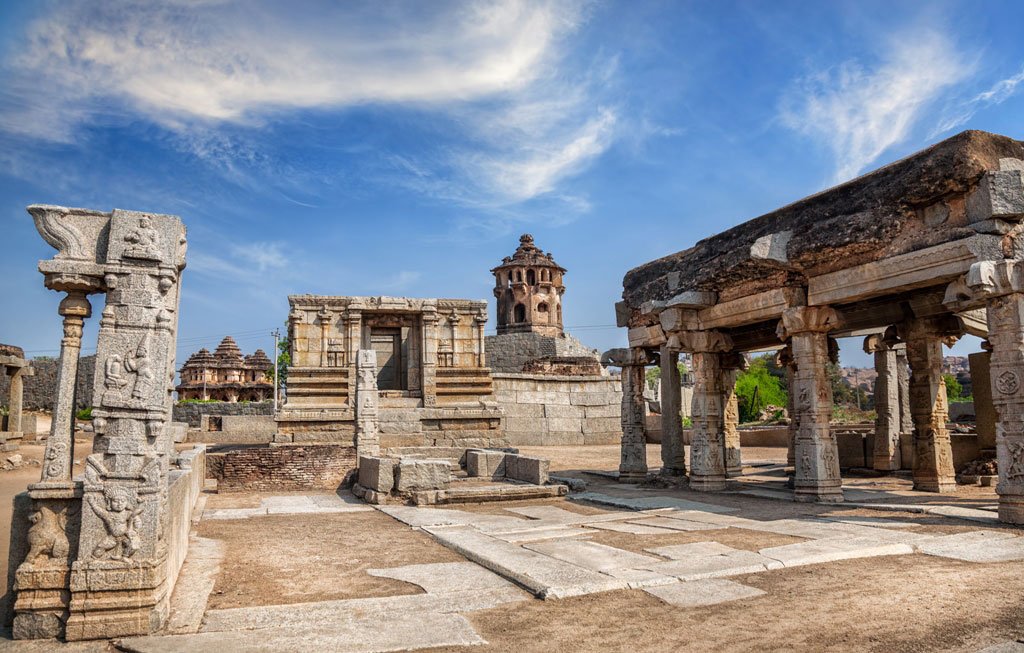 2. Feeling adventurous? Try climbing Hampi's giant boulders. 
Hampi also has a fascinating geology that will definitely leave you astonished. Visitors from all around the world have been charmed by the giant boulders that form hills, riverbeds, valleys and practically everything here.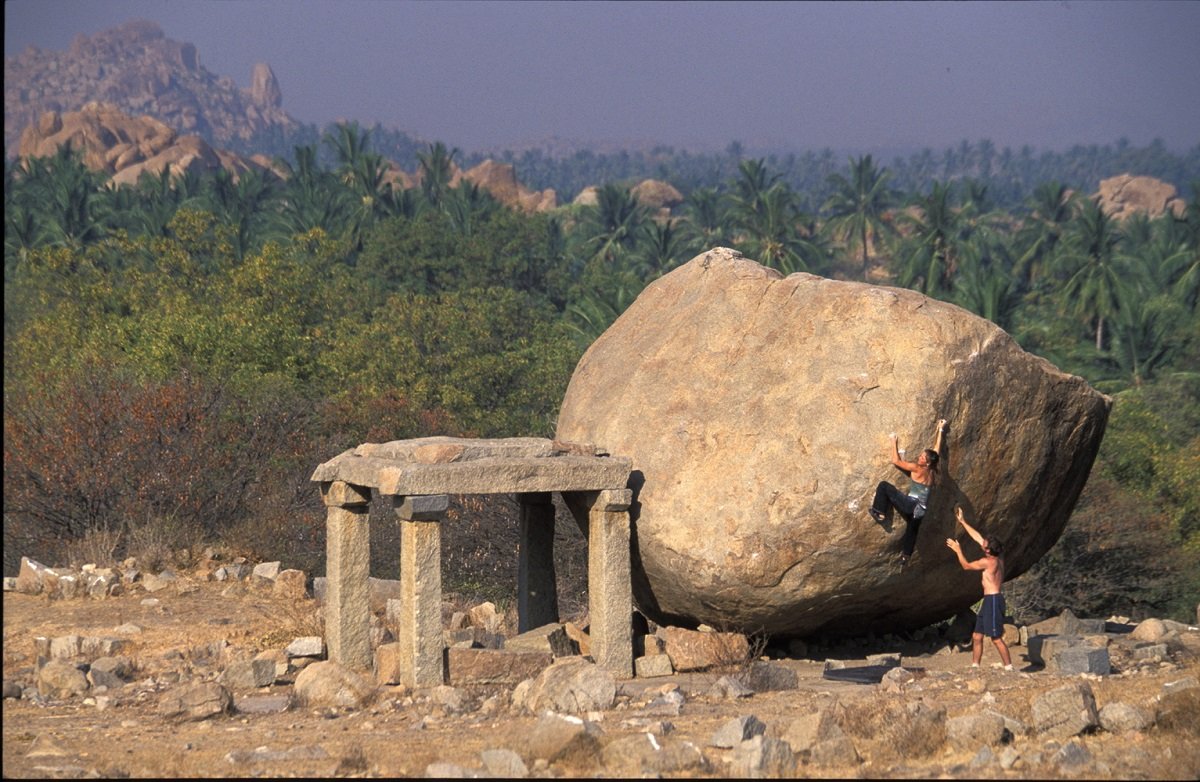 3. Stay in a hut on 'Hippie Island'.
Hippie Island is a nickname for a small island known as Virupapura Gadde. This island is mostly visited by bag packers and by those who want some quite time away from the city. Visit this island if you want to relax and be surrounded by the scenic beauty of this island.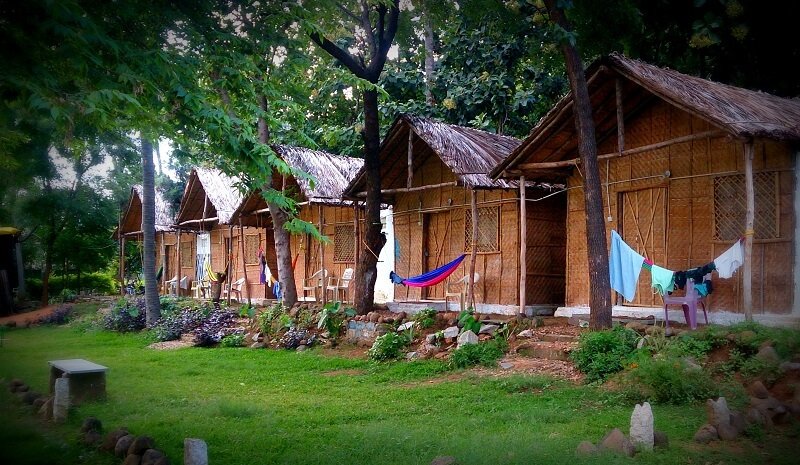 4. To get a panoramic view of Hampi, climb Matanga Hill. 
Climb Matanga Hill which lies at the center of Hampi if you want a stunning view of the entire area. You can also visit and explore the ancient Veerabhadra Temple that is located on top of Matanga Hill.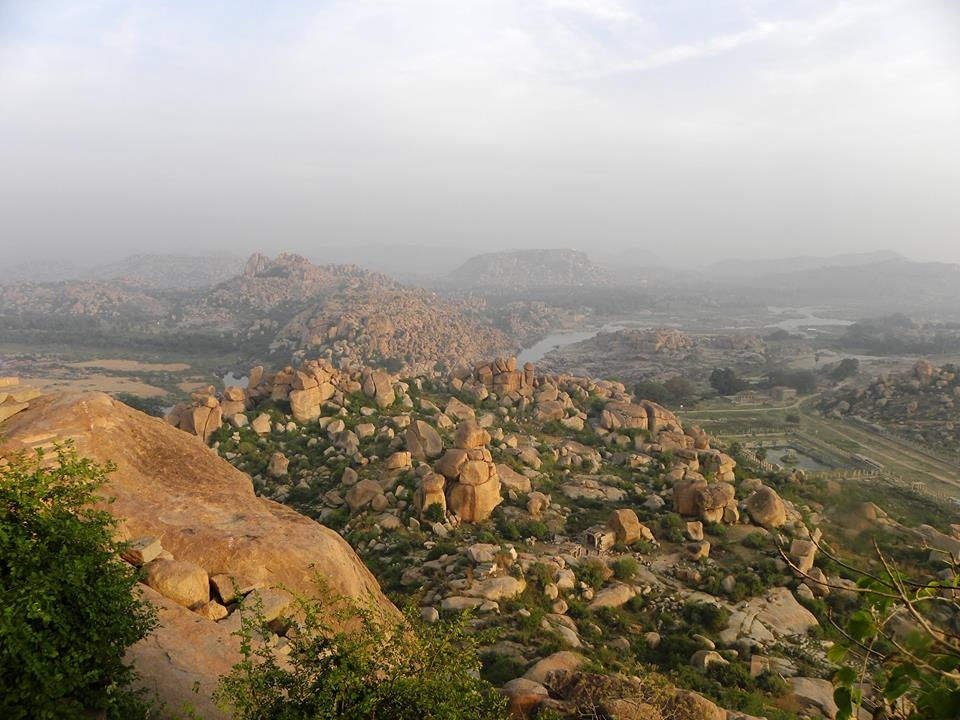 5. Go cliff jumping in Hampi.
If you want to go cliff jumping, visit Sanapur Lake which has a cliff jumping point. You'll come across groups of people laying around near the main cliff and enjoying some cliff jumping.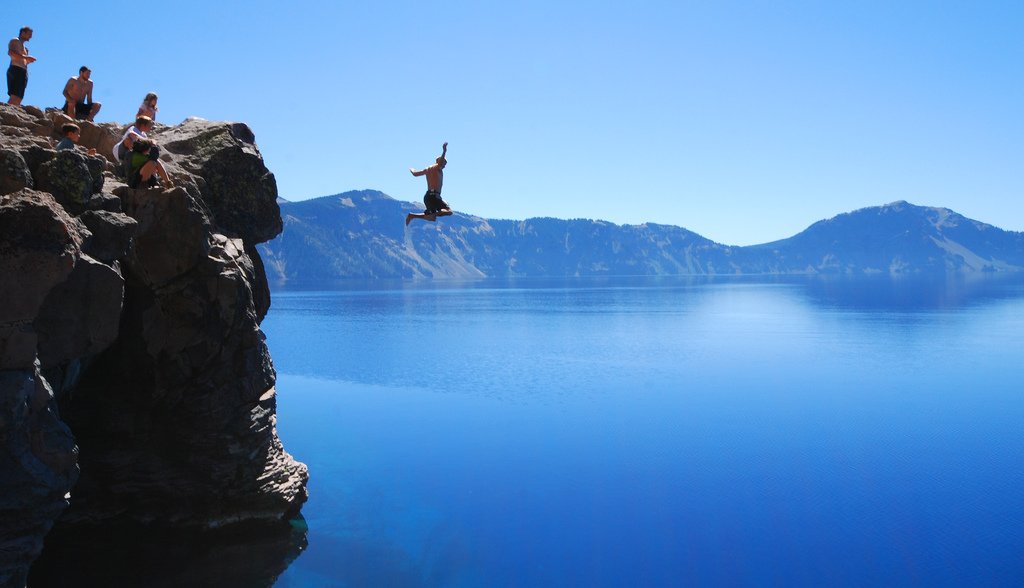 6. Hire a two-wheeler and explore the rice paddy fields.
Ride around on the empty roads in your scooter/cycle, see the natural beauty, lush green paddy fields and be mesmerized.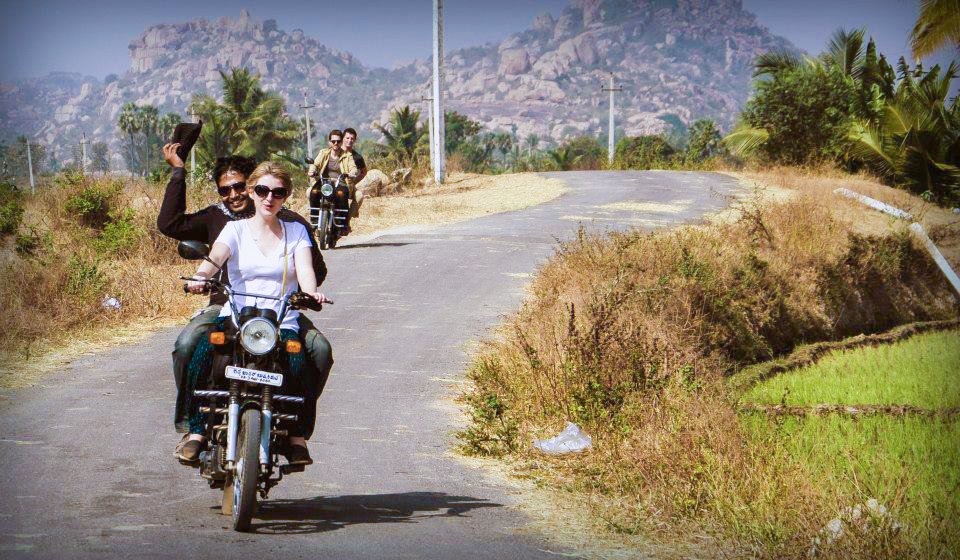 7. Go for a ferry ride/coracle ride across Tungabhadra river. 
Here's a fun fact, Tungabhadra river is also known as Hampi's red river with statues on the rock. So, take a ferry boat or opt for a coracle ride in case you are planning to visit Hippie Island and experience the calm that surrounds this river. Just learn about the ferry schedule beforehand.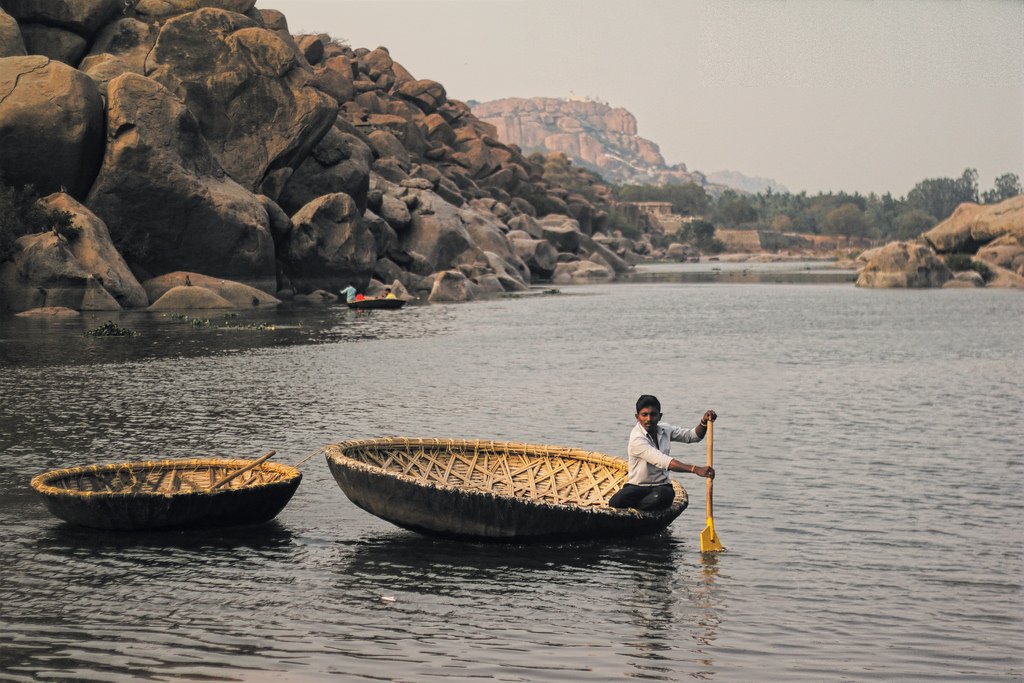 8. Go shopping at Hampi Bazaar.
Do some shopping at Hampi Bazaar which is located next to the bus stand.You can buy hippie clothes, fabrics and hippie ornaments as souvenirs from here to take back home and gift to your loved ones.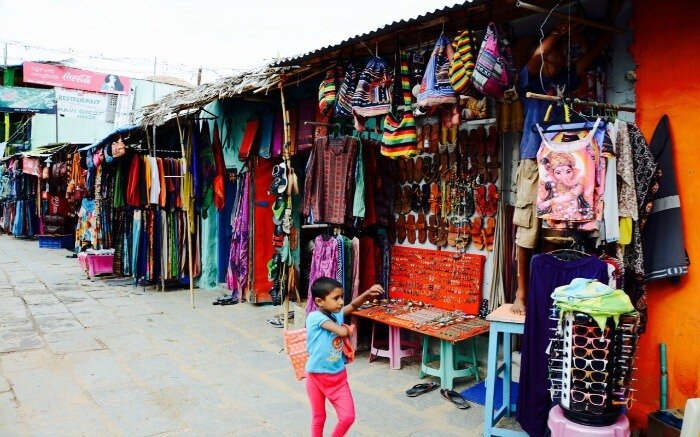 Have a fun, memorable trip.