If you are planning to head to Pondicherry (Puducherry) anytime soon, here are all the wonderful things you can do there to make the most of your time. 
1. Indulge in some 'clay therapy' and learn a new skill.
2. Relax Through Meditation and Yoga 
When in Pondicherry, don't miss out on learning the ancient old practice of meditation and yoga. There are a number of centers that offer a wide range of yogas like hatha yoga, Ashtanga, Therapeutic yoga, Vinyasa, Bikram, Iyengar, etc. All you need to do is take out a day from your trip schedule and experience these spiritual retreats.    
3. Go For A Scuba Diving Date With Bae 
Pondicherry is one of the most happening spots on the Eastern Coast of the country to do scuba diving. The place is flushed with rock-solid pop-ups, nautical organisms, artificial folds, and coral reefs. The marine life here includes lionfish, moray eels, manta rays, sea snakes, angelfish, crustaceans, bannerfish, triggerfish, kingfish, grouper, corals and parrot fish.        
4. Go Birdwatching 
Where: Ousteri Lake
Ousteri Lake or Osudu Lake comes with stunning picturesque and possesses mudflats and marshy lands. 
Ousteri Lake
 is declared as a significant wetland of Asia by the International Union for Conservation of Nature & Natural Resources. Moreover, the Lake and the surrounding marshes serve as biodiversity and are home to many residential and migratory birds.      
5. Take A Boat Ride To Paradise Beach Island 
Where: Chunnambar River
Boat riding is a must to have experience if you are in Pondicherry. Chunnambar River is a famous spot in the city that provides boat rides till the magnificent placid paradise beach called Plage Paradiso. And why you should pay a visit to the 'Paradise Beach Island'? Because the beach offers its visitors a bucket of thrilling and interesting adventures like an overnight campaign, picnicking and backwater boating.             
6. Explore The World Of Surfing  
Where: Serenity beach
Pondicherry is popular location among thalassophiles because of the amazing surfing sport the Serenity beach of Pondicherry offers. The gentle winds and playful waves of the beach make it an apt spot for surfing and experiencing a visit to a different world altogether. You can learn surfing from the expert crew of  
Kallialay Surf School
, who have their training class on the Serenity beach itself. 
7. Take a Tour of The Town on Bicycle 
The gorgeous French colonies and classic Tamil settlements of Pondicherry blend together perfectly and give a once in a lifetime experience. The tourism department of the city offers a vintage bicycle tour to explore the design and architecture of the city along with the historical and cultural French, Muslim and Tamil centers.       
8. Explore The French Style Nightlife 
The nightlife of Pondicherry is highly underrated. The city holds within it some of the most happening and zest up pubs and lounges. We bet you will not get disappointed by these happening night places of the city provide a fun-filled experience along with some good tax exemption on alcohol.  
9. Go For Canoeing and Kayaking 
Where: Paradise Beach and Karaikal Beach
Though Pondicherry has some of the most amazing spots to experience surfing and scuba diving, the most loved water sport by the locals is Canoeing and Kayaking. The Paradise Beach and Karaikal Beach of the city offer proper training and guidance from professional experts so that one can embark on the enjoyable ride to the fullest.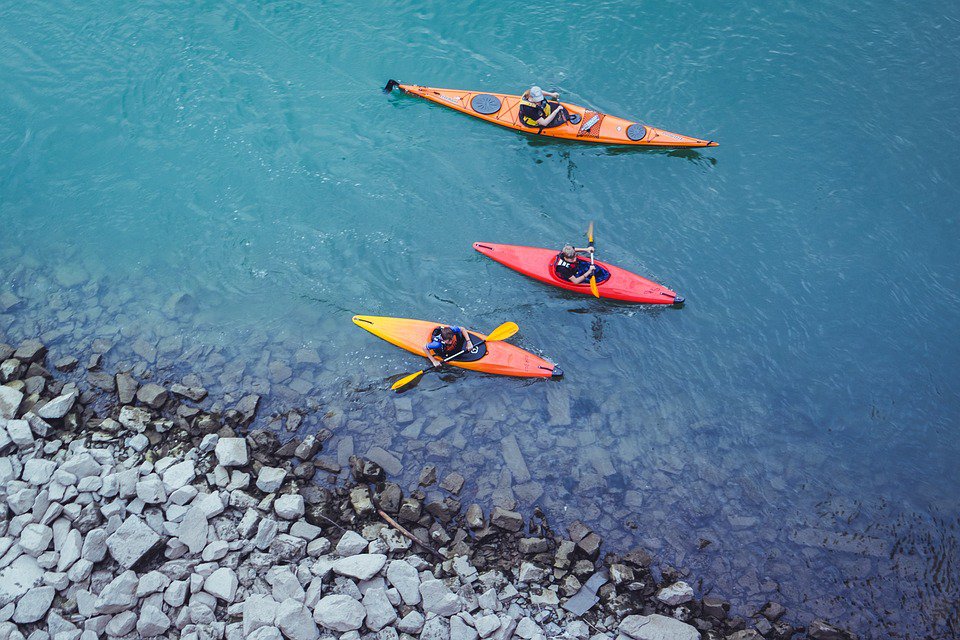 10. Take a Walk Along The Seafront 
Where: Goubert Avenue Beach Road
Pondicherry's Goubert Avenue beach road is a perfect spot to take a leisure walk after an eventful day. The seafront is mostly crowded as tourists come here to see sunrise and sunset. The best time to visit the seafront for a soothing walk is between 6:30 pm to 7:30 am.  
11. Visit The Churches For Some Blessings 
Where: St. Andrew's Church, Zion Methodist Church
There are plenty of churches in Pondicherry where you can spend some quiet time. Each of these churches offers a different experience with a colorful spectacle of bells, lights, plum cakes, and more.  
12. Spend A Day In Auroville  
Auroville is a settlement where people from different nations come and reside in harmony. The place has picturesque houses and eye-pleasing greenery that can be explored on cycles and bikes. Right in the center of it is a huge golden sphere known as the Matri Mandir. Along with it, the village has 
 eclectic boutiques, a bookshop, café, and restaurants that serve a variety of cuisines. 
13. Appreciate The Beauty of The Botanical Garden 
Founded in 1826, the Botanical Gardens of Pondicherry is spread in an area of 22 acres and has more than 1500 rare plant species. The garden is divided into  28 plots with each one having a varied them. Apart from it, the garden has a dancing fountain, aquarium and is home to some beautifully colorful birds. 
14. Treat Your Tastebuds With The Dishes of Blueline 
Where: The Promenade

Blueline
 is one of the most popular seafood restaurants in Pondicherry. However, the restaurant also offers a variety of local delicacies to munch on and that too 24 hours non-stop. So when you are on your trip to Pondicherry, don't forget to indulge in Blueline's variety of food items while gazing at the calming view of the Bay of Bengal.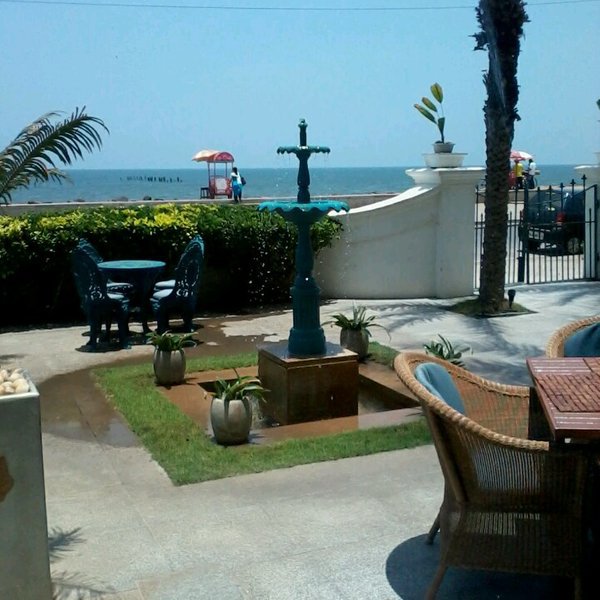 It's time to get dipped in the pastel shades of Pondicherry.