Going to 5-star luxury hotels in the city is one thing but spending some time amidst nature in small, nicely decorated tree houses, is a totally different experience because nature has the ability to soothe your senses and calm your mind. So this time, ditch the usual 5-star hotels and head to these beautiful tree house resorts located in different parts of the country for a truly satisfying holiday experience.

1. Vythiri Resort, Lakkidi
Location: Vythiri Resort Road Lakkidi P O, Kunnathidavaka, Kerala

Vythiti Resort, in Wayanad district of Kerala is located on a lush mountainous region along the Western Ghats. It offers five hand-crafted tree houses made by the indigenous tribal people, buried in the middle of the jungle. The resort also has a Ayurvedic spa, a swimming pool, a games room and a health club.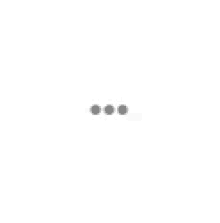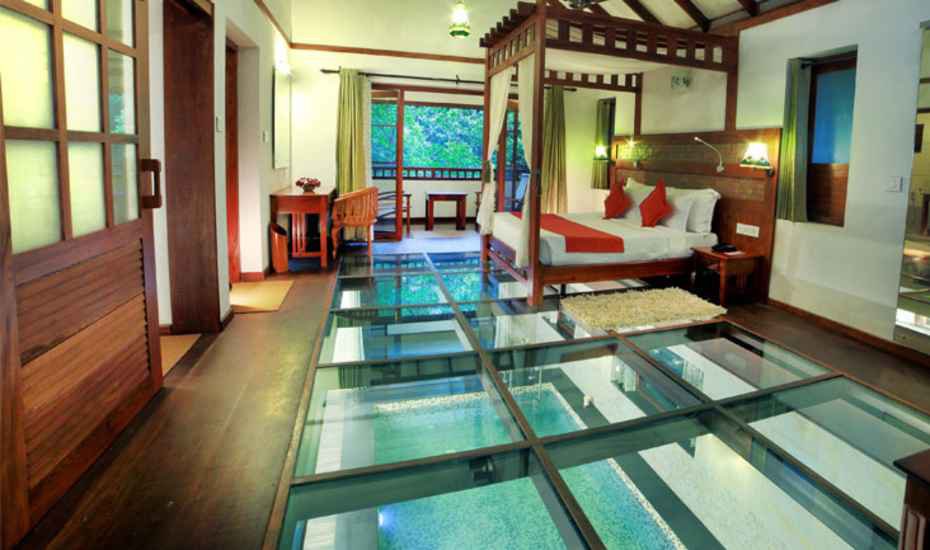 2. Tree House Resort, Jaipur
Location: Nature farms, Opp. Amity University, Rajasthan
Situated an hour away from Jaipur, the Tree House Resort is a paradise for anyone who wishes to be one with nature. The luxury 'nests' are well-equipped with all the basic amenities so you can simply relax by the swimming pool or go on a peaceful nature walk.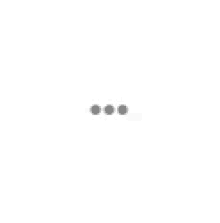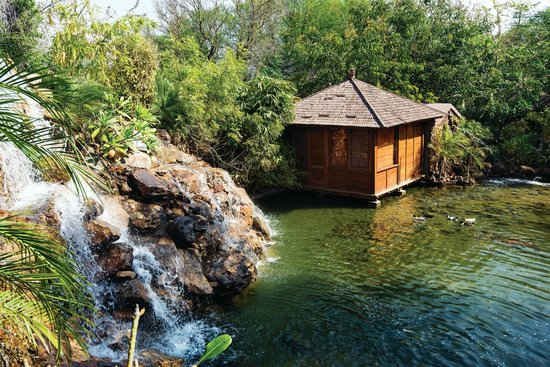 3. Suro Treehouse Resort, Himachal Pradesh
Location: Village Suro, Thana Bhadol - Jangal Shadyal Road, Shimla

This boutique tree house resort located at Shoghi has chalet-styled accommodations made out of pine. This place is ideal for active travelers who wish to enjoy the great outdoors. Here, you can even opt for mountain biking, forest picnics, camping, and village visits. Oh, you can also bring your pet along.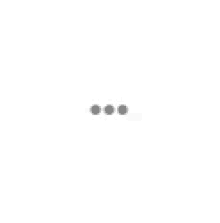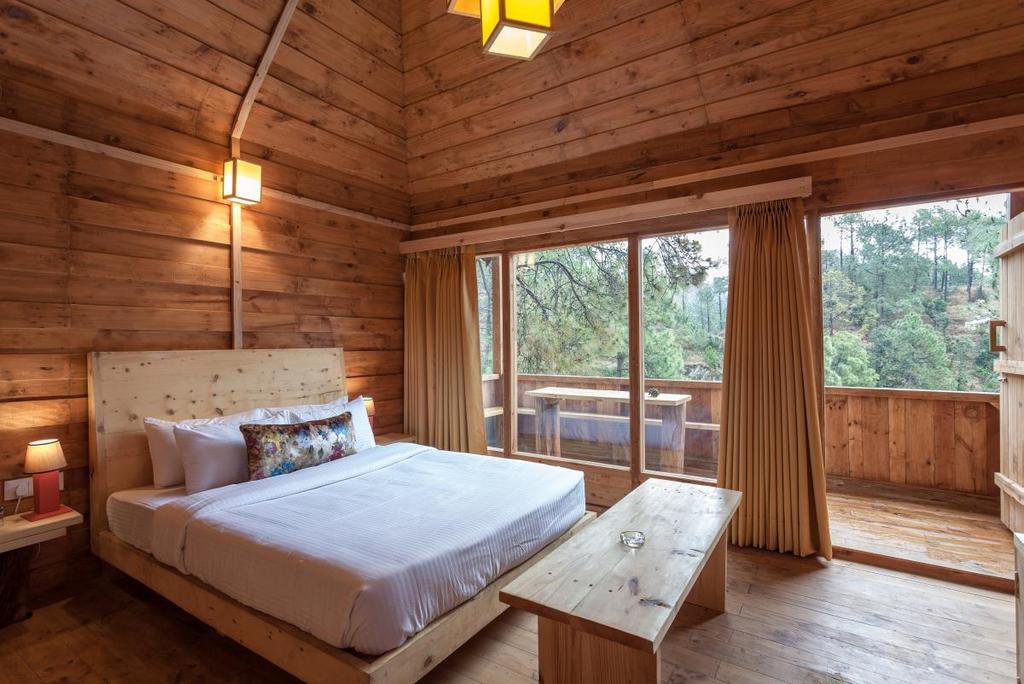 4. Safari Land Resort, Tamil Nadu
Location: No.4/78K, Bokkapuram, Tamil Nadu
Safari Land Resort is nestled in the foothills of the Nilgiri mountain range near Mudumalai Wildlife Sanctuary. This resorts offers five different types of tree house accommodations that are fully equipped with all necessary amenities. The resort also offers plenty of fun activities to indulge in like trekking, bird watching, elephant rides and wildlife safaris.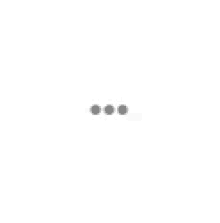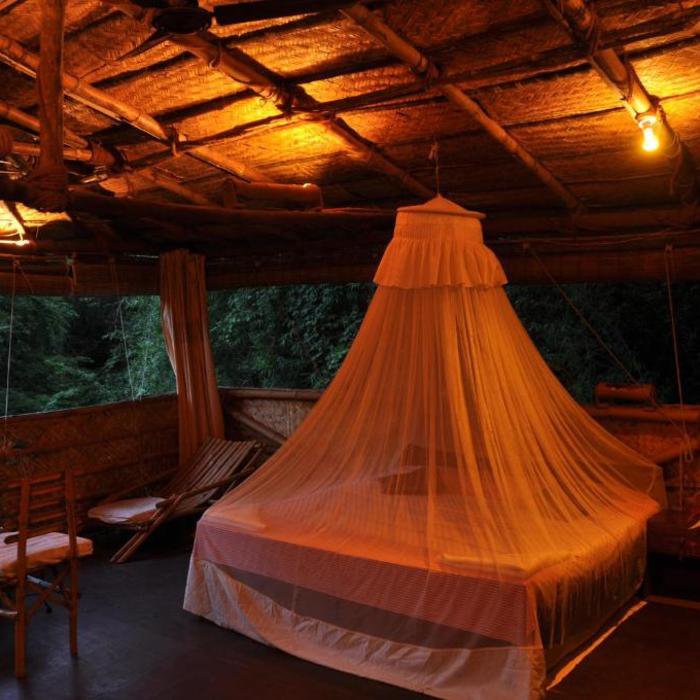 5. Vanya Tree House, Kerala
Location: NH 220, Munnar-Kumily Hwy, Kumily, Kerala

Vanya Tree House in Kerala takes 3 hours to reach from Cochin International Airport. It offers breath-taking views of the surrounding rain forests and Idukki hills that will mesmerize you. You don't have to think twice before visiting this tree house resort because everything here is just perfect and romantic.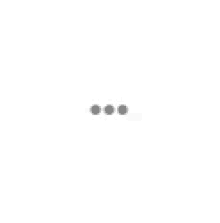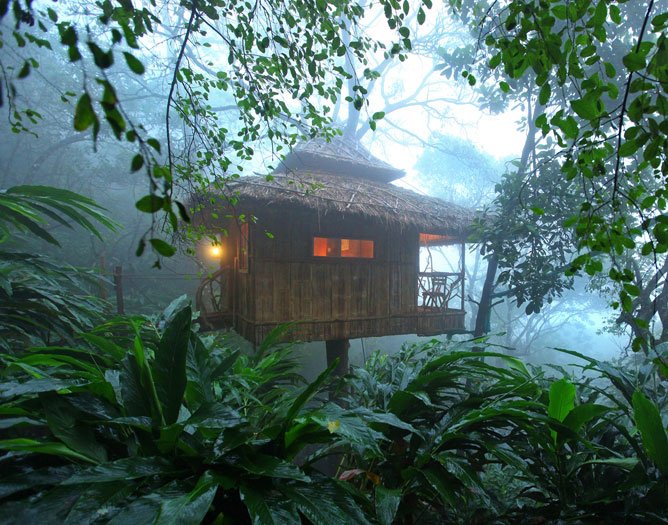 6. Marmalade Springs Plantation Resort, Kerala
Location: Vivekananda Road, Muttil North, Kalpetta, Kerala

Here's another popular tree house resort in Wayanad district of Kerala, that is set on a 30-acre coffee plantation. This resort offers 12 nature based cottages including one tree house that is furnished completely out of teak wood. And lets not forget, the view of the coffee plantations is just magical.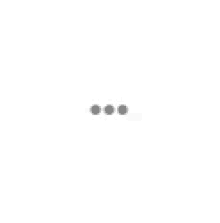 7. The Machan, Maharashtra
Location: Private Road, Lonavala, Atvan, Maharashtra

The Machan is the ideal place for those who want to spend some quite alone time with nature. It offers multiple tree houses, in the midst of a private tropical forest in the Western Ghat mountains, near Lonavala and it also provides breath-taking views of the ghats and the surrounding rain forests.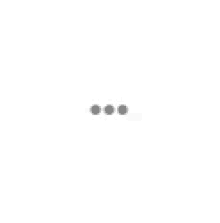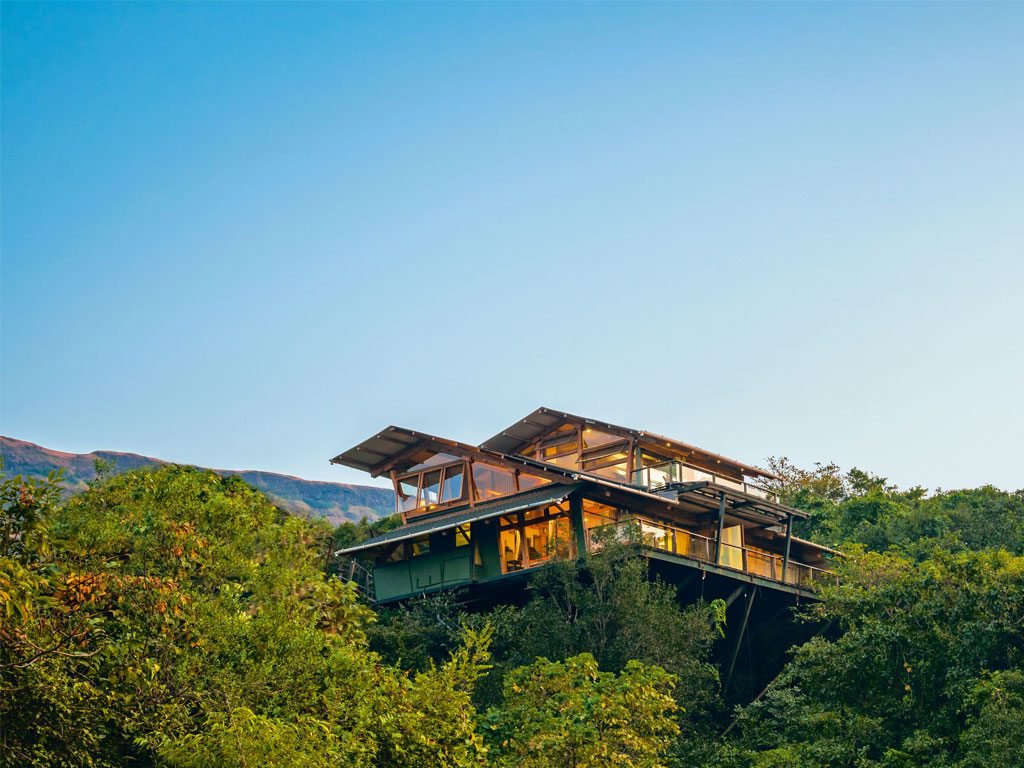 8. Pugdundee Safaris Tree House Hideaway, Madhya Pradesh
Location: Umaria-Badhavgarh Rd, Vijarhia, Madhya Pradesh

This tree house resort spreads across 21 acres of dense jungle bordering Bandhavgarh National Park. The tree houses are airy, earthy and well equipped with all modern amenities. The best part about this place is that every balcony in all the tree houses overlook the national park, which is great for animal spotting.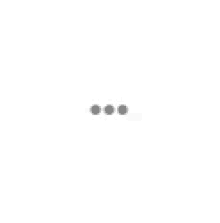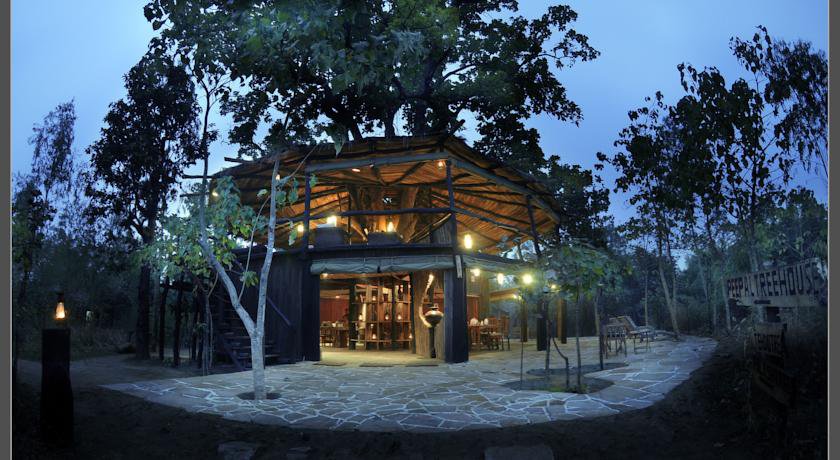 9. Nature Zone Jungle Resort, Kerala
Location: Pulippara, Pallivasal, Nullatanni, Munnar, Kerala

Nature Zone Jungle Resort offers five rustic tree houses situated on one of the highest peaks of the Munnar hills. This place will definitely give you an unforgettable experience of nature as it has its own trained naturalists and a diverse range of wildlife for you to explore. You can go for nature walks or treks in the dense jungle area.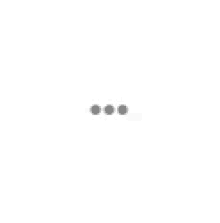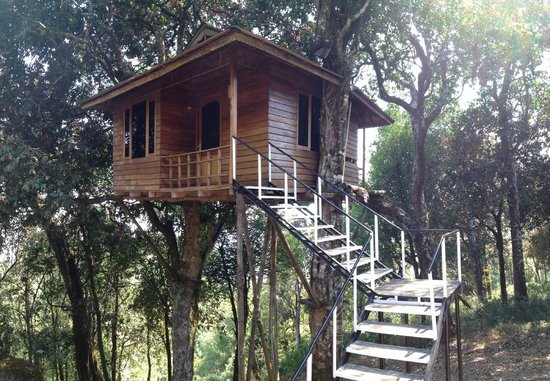 10. Manali Tree House Cottages, Himachal Pradesh
Location: Katrain, Manali, Himachal Pradesh

This property in Manali has one tree house, four cottages and a Swiss tent in the garden area. It's definitely like a home away from home with all the luxuries you can imagine. The hosts are welcoming, warm and friendly and their home cooked meals are delicious. What more can you really ask for?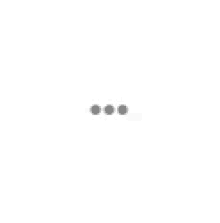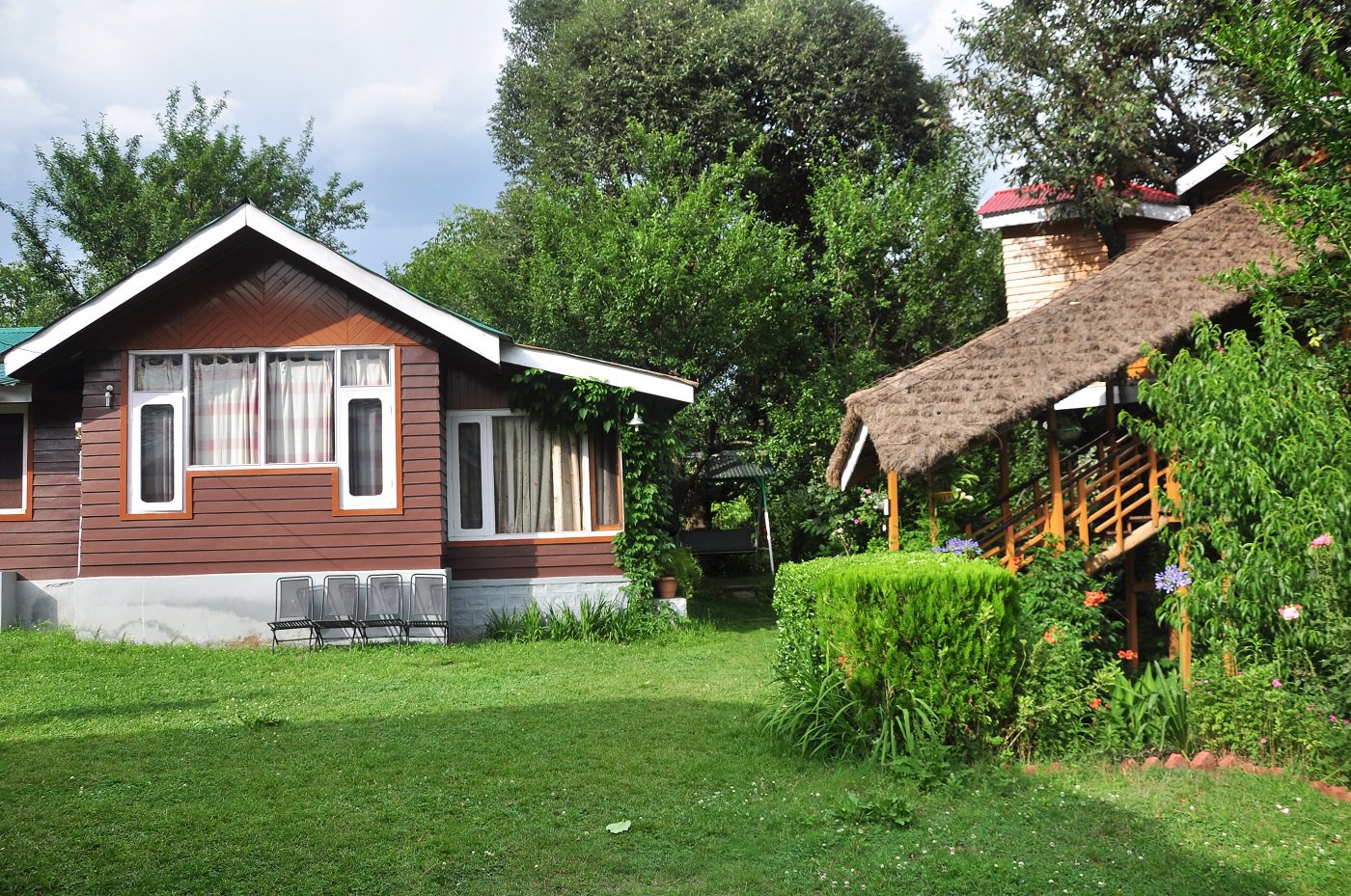 Which tree house resort have you been to? Tell us in the comments below.