If you're a traveller, and you love getting around, your smartphone is pretty much your second best friend (after your own brain of course). If used wisely, you can ease your travel problems and in fact multiply the number of things you want to do by a large amount, while minimising the time you need to do it in. There's apps for literally any service imaginable, from maps to languages to currency changers, and they're mostly free!
Here are some apps you need to have if you're a traveller!
1. Google Translate
Translates everything from signboards to spoken words.
This app lets you 2-way translate between a massive 90 languages, and even has two-way automatic speech translation in 40 languages. The written languages include the likes of Afrikaans, Marathi and Punjabi. You can even use your camera to translate text on signs and boards immediately, perfect for a lost tourist.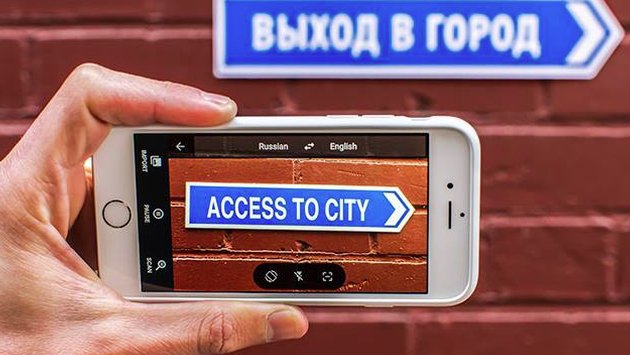 2. Lexifone
Lets you translate a phone call on both ends into multiple languages.
Another translation app but with a difference. This one offers a call and translate service, wherein you can call more than a 100 countries and have your conversation translated automatically on both ends into more than 16 languages. Charges apply of course.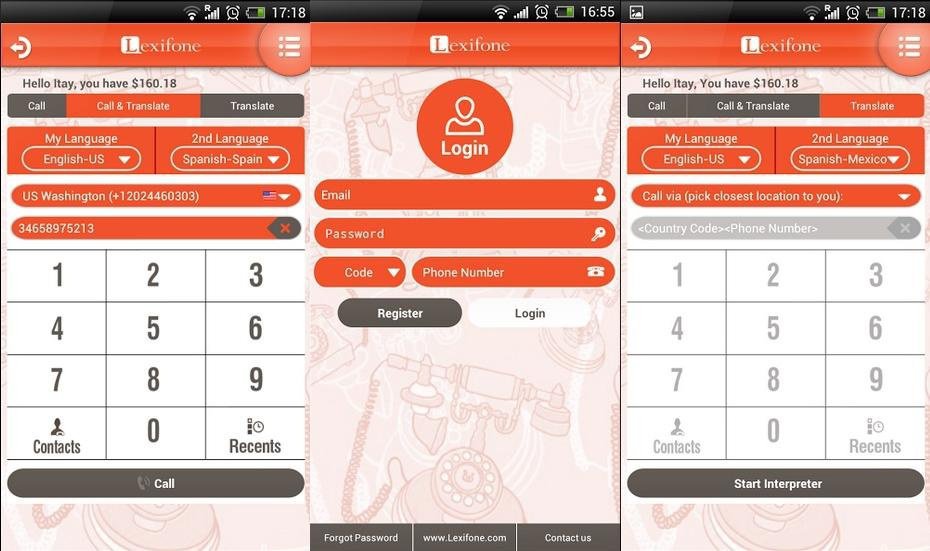 3. XE Currency
Lets you convert almost any kind of currency in the world.
If you're travelling abroad, it's a very good idea to have a currency app, and XE Currency does the job as well as any. It lets you convert every kind of world currency, offers live proprietary currency rates, charts, and even stores the last updated rates, so you can use it without the internet.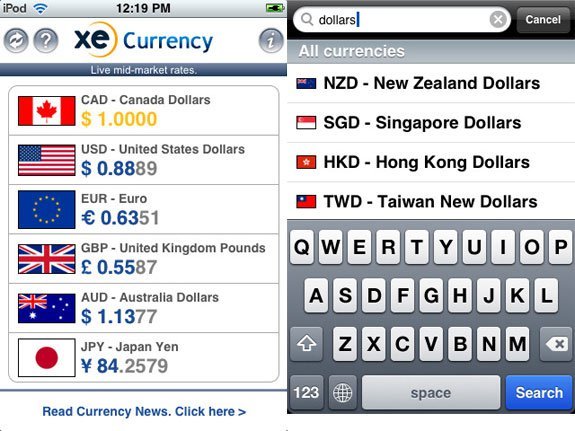 4. City Maps 2Go Offline
Offers detailed maps around the world and works offline as well.
A good choice for travellers who won't have access to an internet connection, this app gives you access to detailed offline maps and travel content for over 7000 places around the world. Perfect in case you plan on getting a little lost.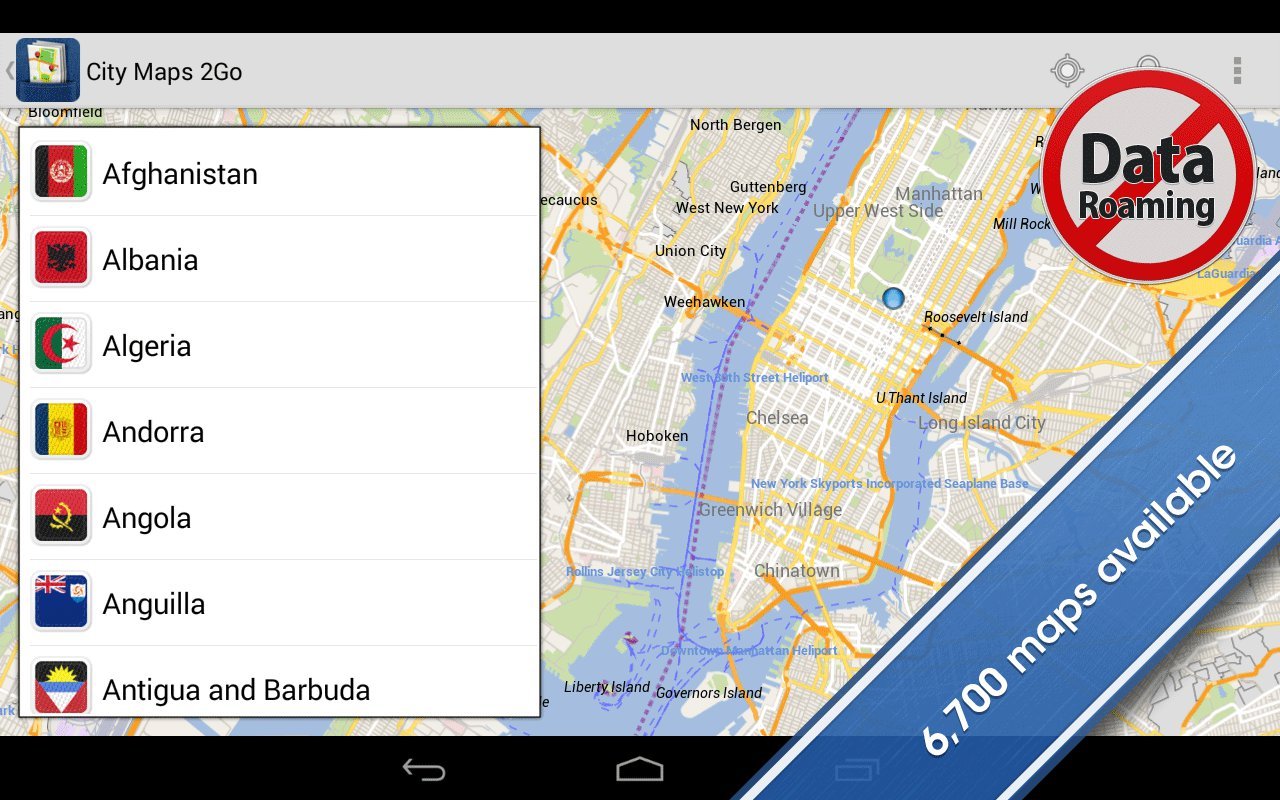 5. BringFido
Offers information on pet-friendly hotels and places worldwide.
If you're someone who can't, or won't, travel without their pets, then this app is a godsend. It offers free pet friendly information the world over, ranging from dog-friendly hotels to dog parks and beaches. It's all rated by popularity and price as well.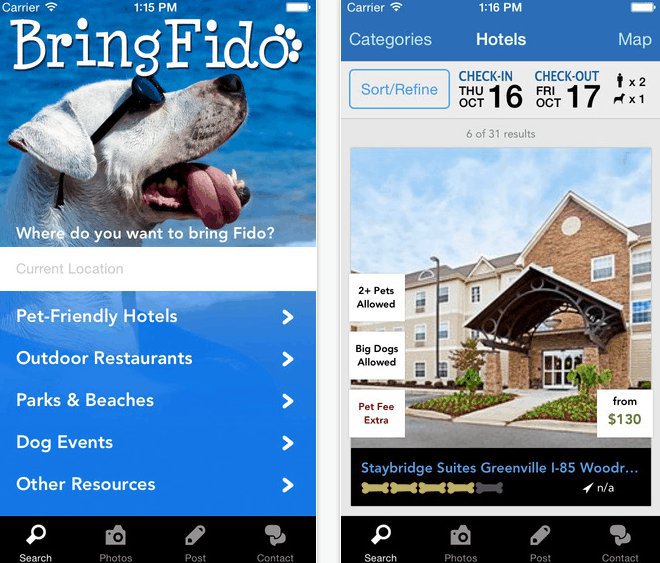 6. WiFi Finder
Gives you easy directions to the nearest WiFi source.
Data roaming charges – the bane of every traveller, and a problem that isn't soon to be solved. This app however, gives you simple and easy directions to the nearest place with WiFi, so you don't have to worry about those pesky charges, and don't have to flail around looking for network either.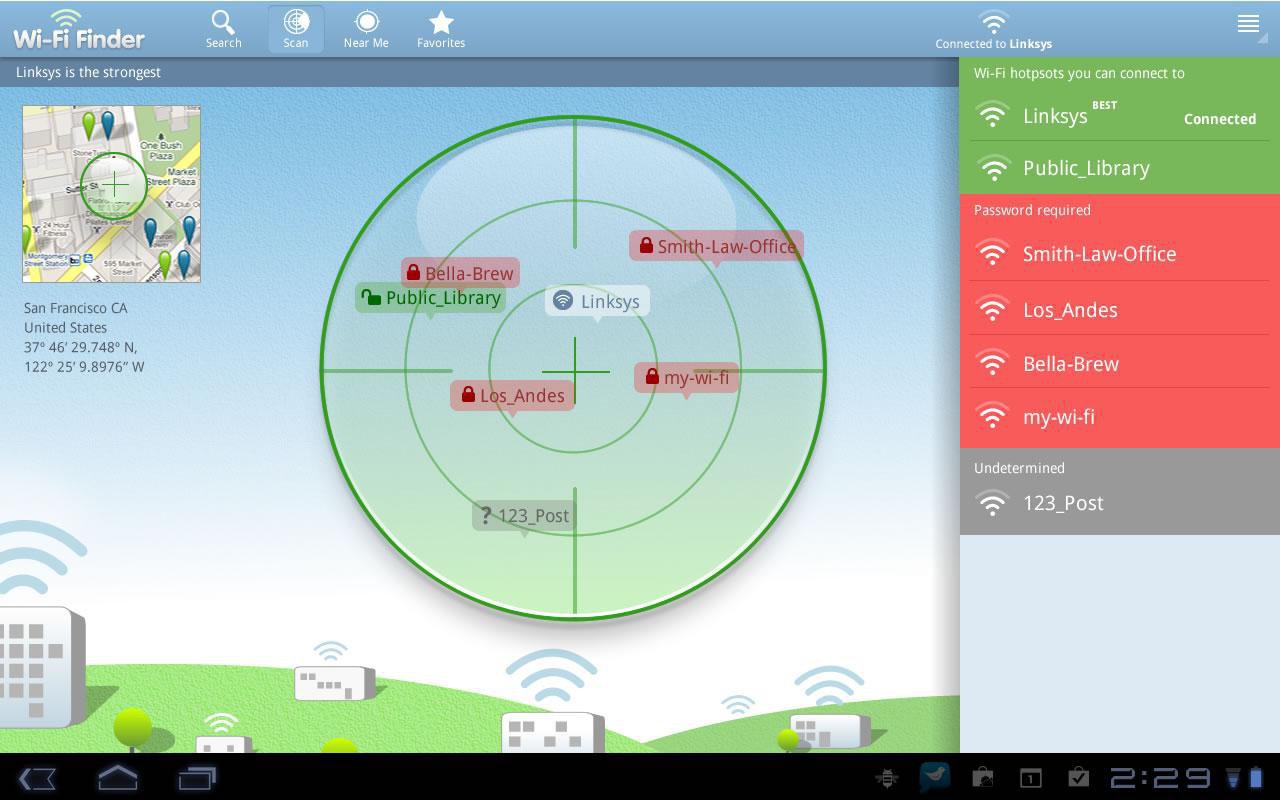 7. Time Out
A useful travel guide to find events, restaurants and the like.
Plan events and find places to do whatever it is you wish to do anywhere in the world, whether it's getting blitzed on tequila or tearing apart some prawns. It's basically a customisable travel guide with some pretty useful information.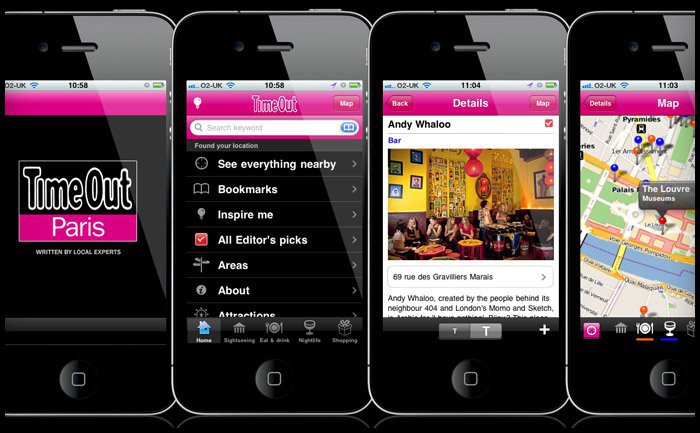 8. App in the Air
Lets you keep track of your flight information even when you're offline.
Marketed as your personal flight assistant, this app lets you keep track of your flight, as well as all other air travel information, in real time. It also offers airport tips and in-airport navigation maps, flight profile with all your flights logged and best of all, it works offline!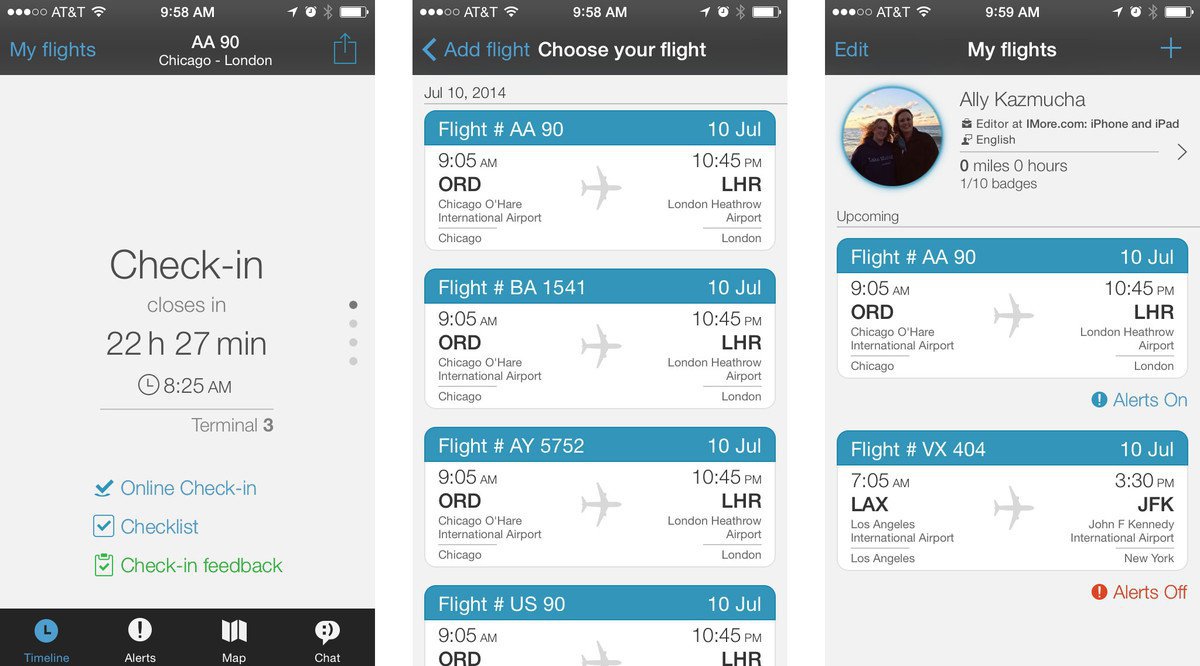 9. Swearport
Offers a comprehensive directory of swear words in different languages so you can impress the locals.
This one is more about making friends in new places with new languages, though it might just get you beaten up as well. It's got a neat catalogue of swears and curses in a range of different languages, so you can drink with the locals and entertain them too!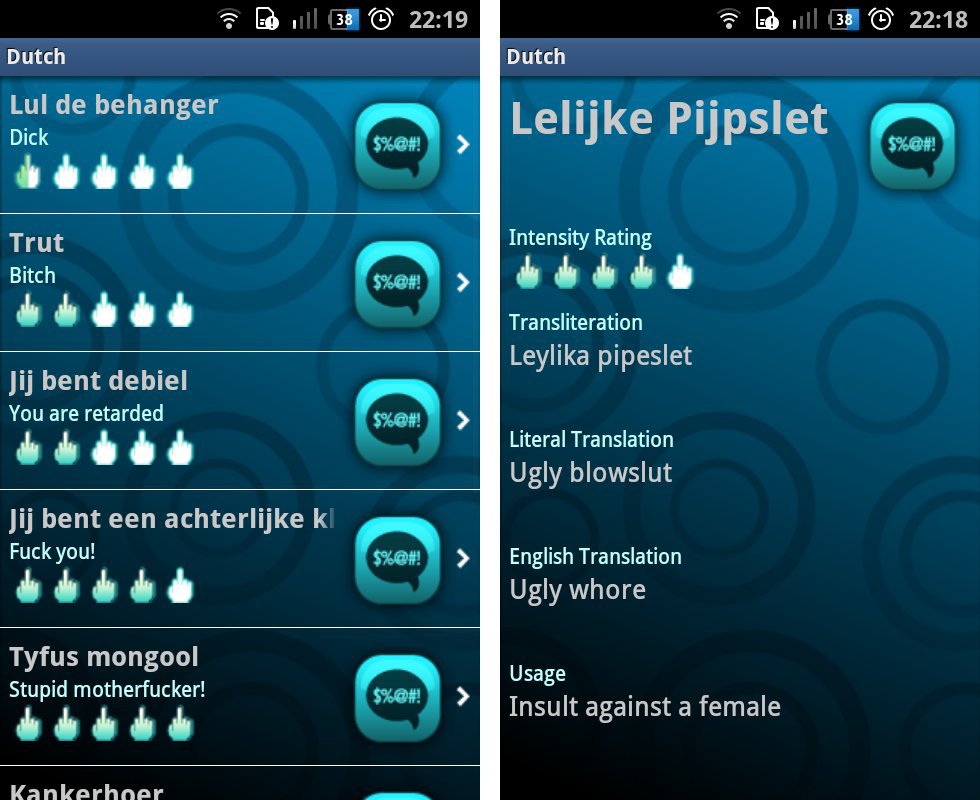 10. Perfect World Clock
Lets you attach multiple country clocks as home screen widgets.
Might not sound like much, considering most phones have the times of other countries listed regardless. However, this clock gives you the option of adding multiple clocks as home screen widgets, so you immediately know what the time is anywhere in the world.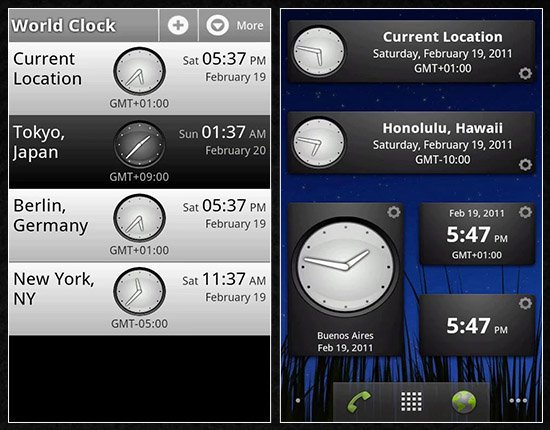 11. TravelSafe
Offers a huge directory of emergency service numbers in different countries.
An extremely useful and well thought-out app, TravelSafe is a massive database of emergency service numbers for pretty much every country around. Ambulances, police, fire services, it's all there. It even offers embassy details in case you lose your passport.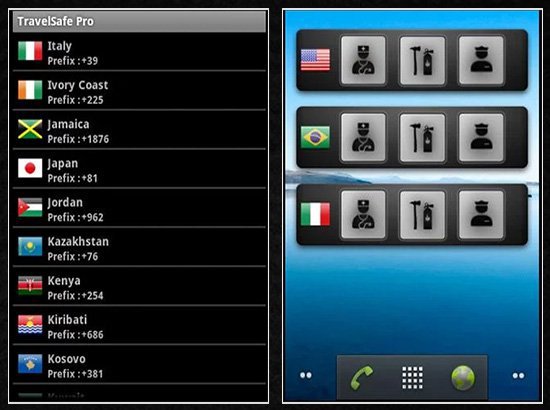 12. Onavo Extend
Reduces your wireless bills and data roaming charges.
Data roaming charges when you're abroad are usually a literal punch in the guts, which is why Onavo Extend is such a blessing. It shaves off a pretty huge amount of megabytes from your wireless bills, so you can download and upload online while staying within a decent limit. Basically, it reduces the amount of data required to perform everyday tasks such as email and posting to Facebook.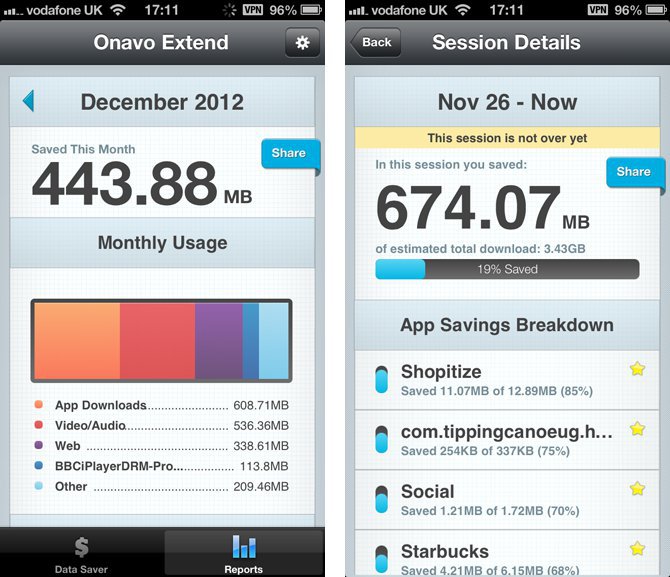 13. Hostelworld
Lets you choose from a huge list of budget hotels and hostels worldwide.
Instead of sifting through hundreds of pages online to find a budget hotel, download this app. It lets you choose from a list of a geo-tagged directory of 35,000 listings for budget hotels and hostels. It's also got user reviews for each. Lodging made easy!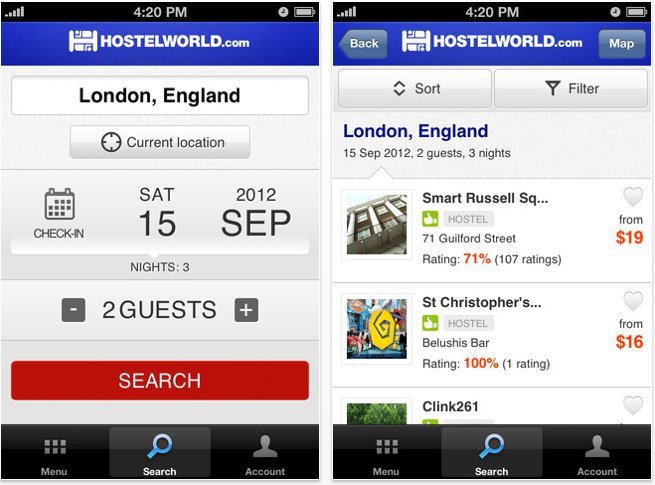 14. Citymapper
Helps sort out the easiest route for your journey in a city.
Marketed as the ultimate public transportation app, Citymapper eases your new city woes by sorting out your journey to the easiest possible route. It combines all available transit options to find the best route. Metro, bus, train, Uber, rail, ferry, bike share & personal bike with cycle lanes, it's all listed.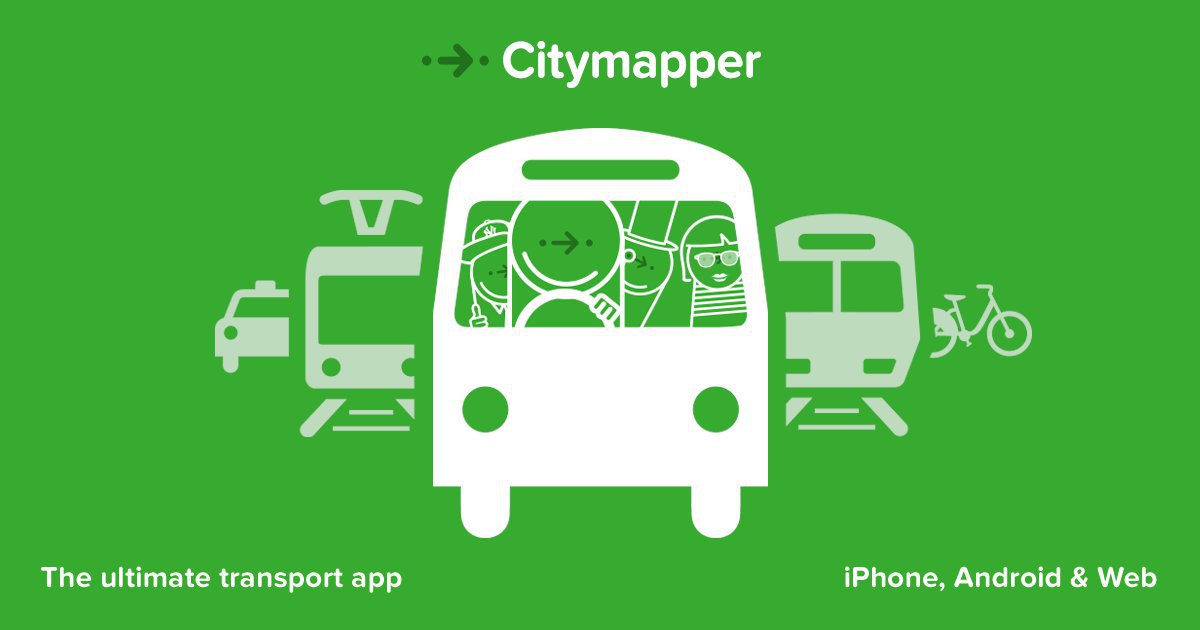 15. Tripadvisor
Helps you plan your trip based on reviews, ratings and pictures.
With a database of over 225 million reviews for everything ranging from hotels to restaurants to famous tourist attractions, this app is a must for anyone on the move. The reviews and ratings are well maintained, and this app is a good way of avoiding the crowds and finding the hidden gems in a new destination.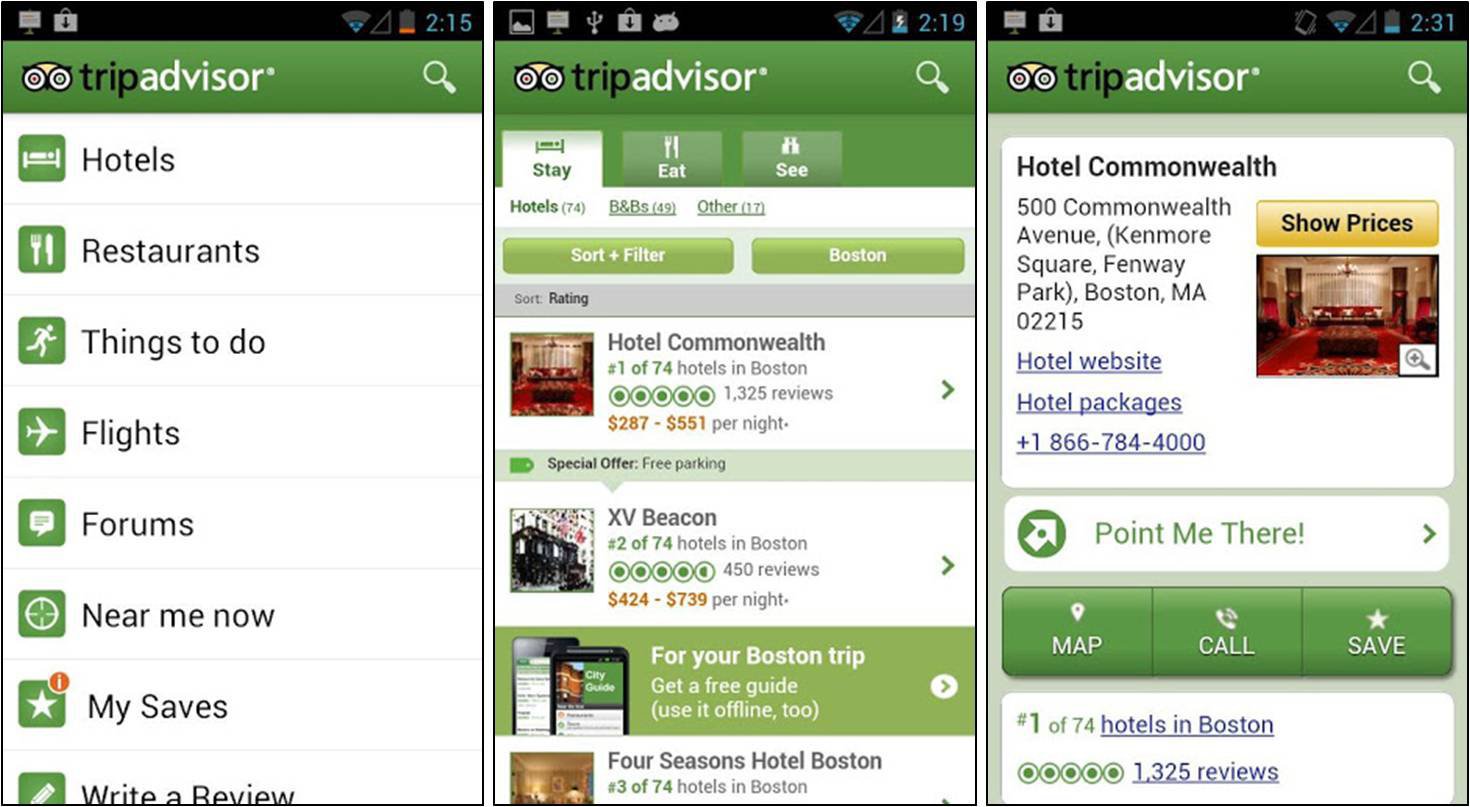 Travel made easy!