If you aren't happy with the window seats on the Indian Railways, or if you think the view is too restricted, well, looking out at the countryside and being all pensive just got way cooler. 
Because if you are traveling the Mumbai-Goa route, prepare to be enamored by a see through roof AND huge windows. The Central Railways has finally introduced the much-talked-about see-through 'Vistadome' coaches on the Mumbai-Goa route.
The Dadar-Madgaon Jan Shatabdi Express will have a special coach with glass-roof Vistadome, rotatable chairs, and hanging LCDs, offering beautiful views and much to talk about. 
"We have received only one coach. We will ply it between Dadar-Madgaon first. And based on the response we get, we'll take further decisions", said Ravinder Goyal, DRM Central Railway, as reported by ANI. 
Just look at this beauty, and imagine you sitting in this coach. 
The passenger will be able to enjoy a wide frame view and a transparent roof with just a button. Not just that, there are LCD TVs hanging off the roof,  and rotatable chairs (that can be rotated 360 degrees for a great sightseeing experience).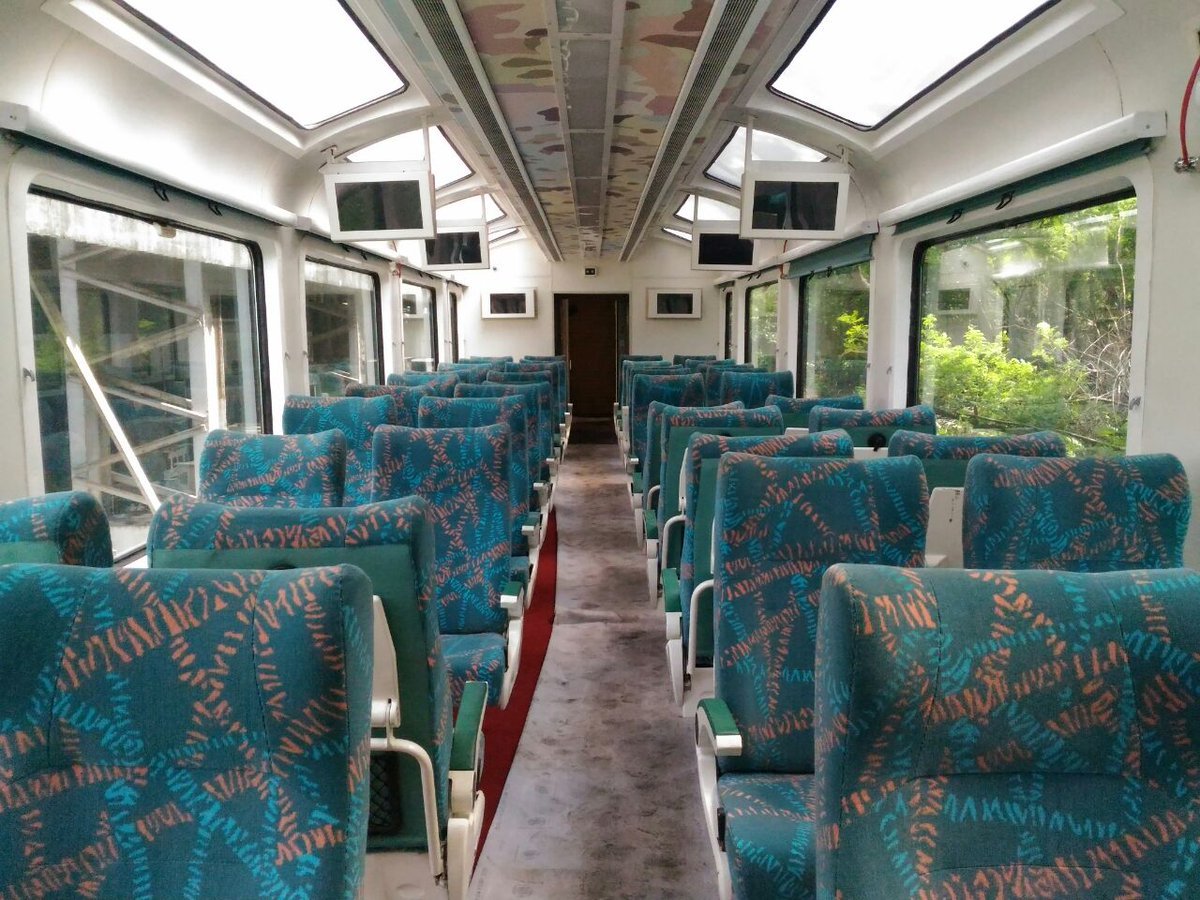 The ticket fare for a ride in this Rs. 3.38 crore 40-seat coach is Rs. 2,235. 
Bookings for the coach are now open at all the computerized reservation centers and the IRCTC website. It will run three times a week during the monsoon period and over five times a week when the season gets over. 
The prospect of experiencing the western ghats never sounded more exciting. 
Let's just hope the coach doesn't meet a similar fate as Tejas Express.