Often, when it comes to North Africa, our travel dreams start and end with the pyramids of Egypt. And while they are truly every bit the majestic, mysterious, ancient wonder, there's more to North Africa than just the souks and sphinx of Egypt. Like Morocco.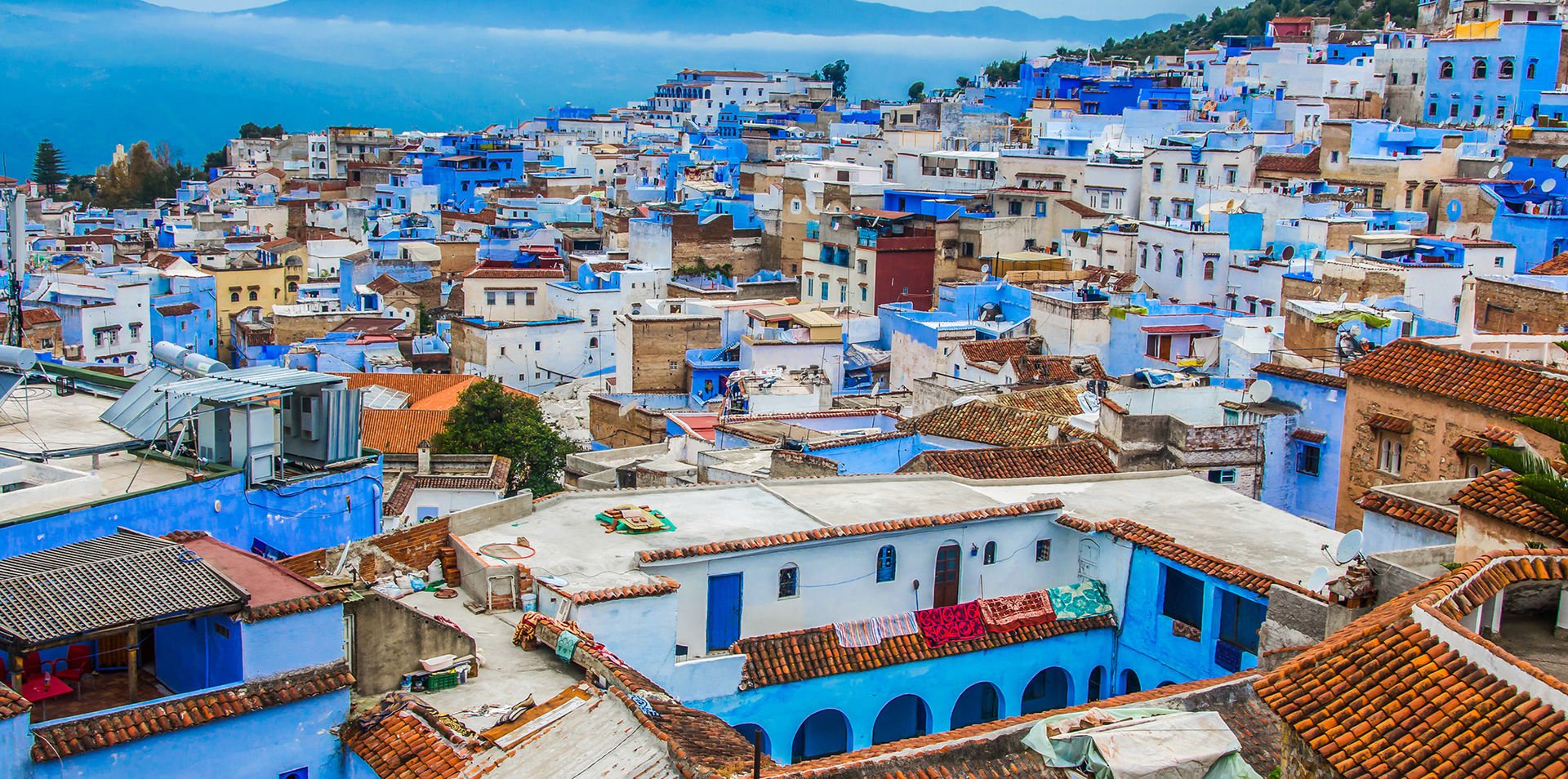 With its rich and unique culture and history, Morocco is a land that every traveler, history-lover, and adventure enthusiast should visit. Especially, the city of Marrakech. 
Marrakech, also known as the red city, is the fourth-largest city in Morocco. Home to a UNESCO world heritage site, and showcasing a unique mix of modern neighborhood and traditional souks (traditional markets), Marrakech deserves to feature on your bucket list. Here's why: 
1. Steeped in history, the Saadian Tombs, and El Badi Palace take you on a royal trip to the past. 
One of Moroco's four imperial cities, Marrakech is a hub of impressive historical sites. 
With elaborate carvings and colourful tiles, the Saadian Tombs, are a historical and architectural wonder. Discovered in 1917, the site has two main mausoleums, and over 100 tombs – many of which are inscribed with verses from the Qur'an.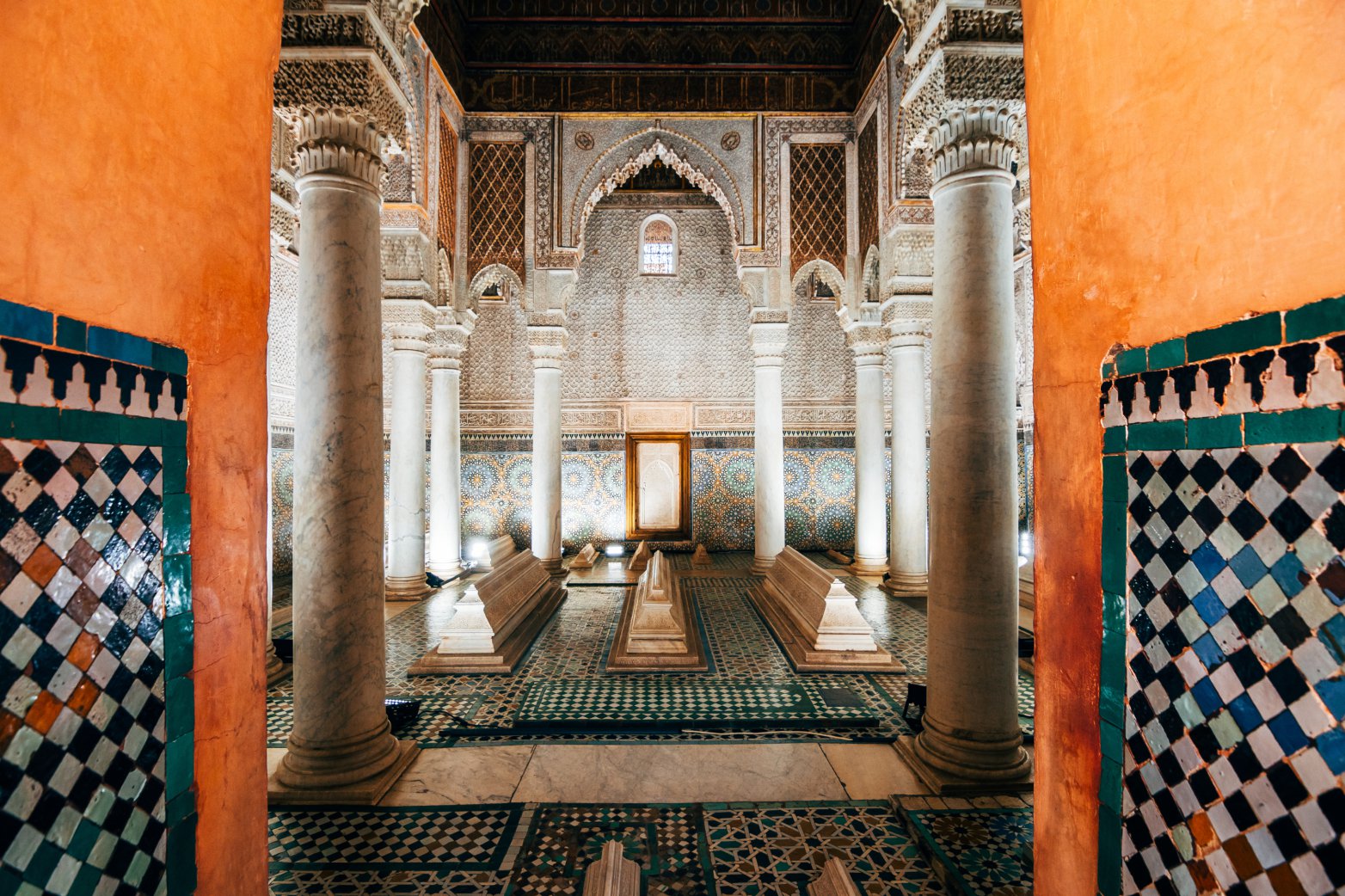 Know more about them here. 
You know that historical ruins await you when you're taking a step into the past. El Badi palace is perhaps a perfect example of the splendor of the past, encased in ruins of today. Built in the 16th century, today it's home to 'carved gardens', woods carved with original motifs, and relics from an ancient era.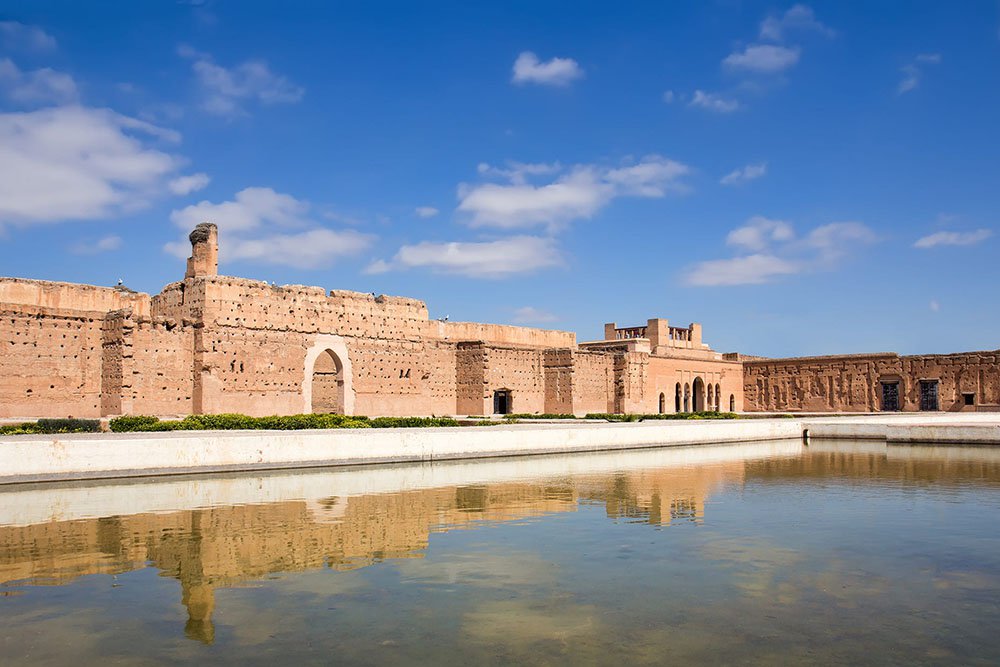 Know more about it here.
Other than these, religious historical sites like the Ben Youssef Madrassa and Koutoubia Mosque, are also worth a visit, along with the beautiful Bahia Palace. 
Museum de Marrakech also hosts amazing artworks and exquisite artifacts, that make for an interesting visit.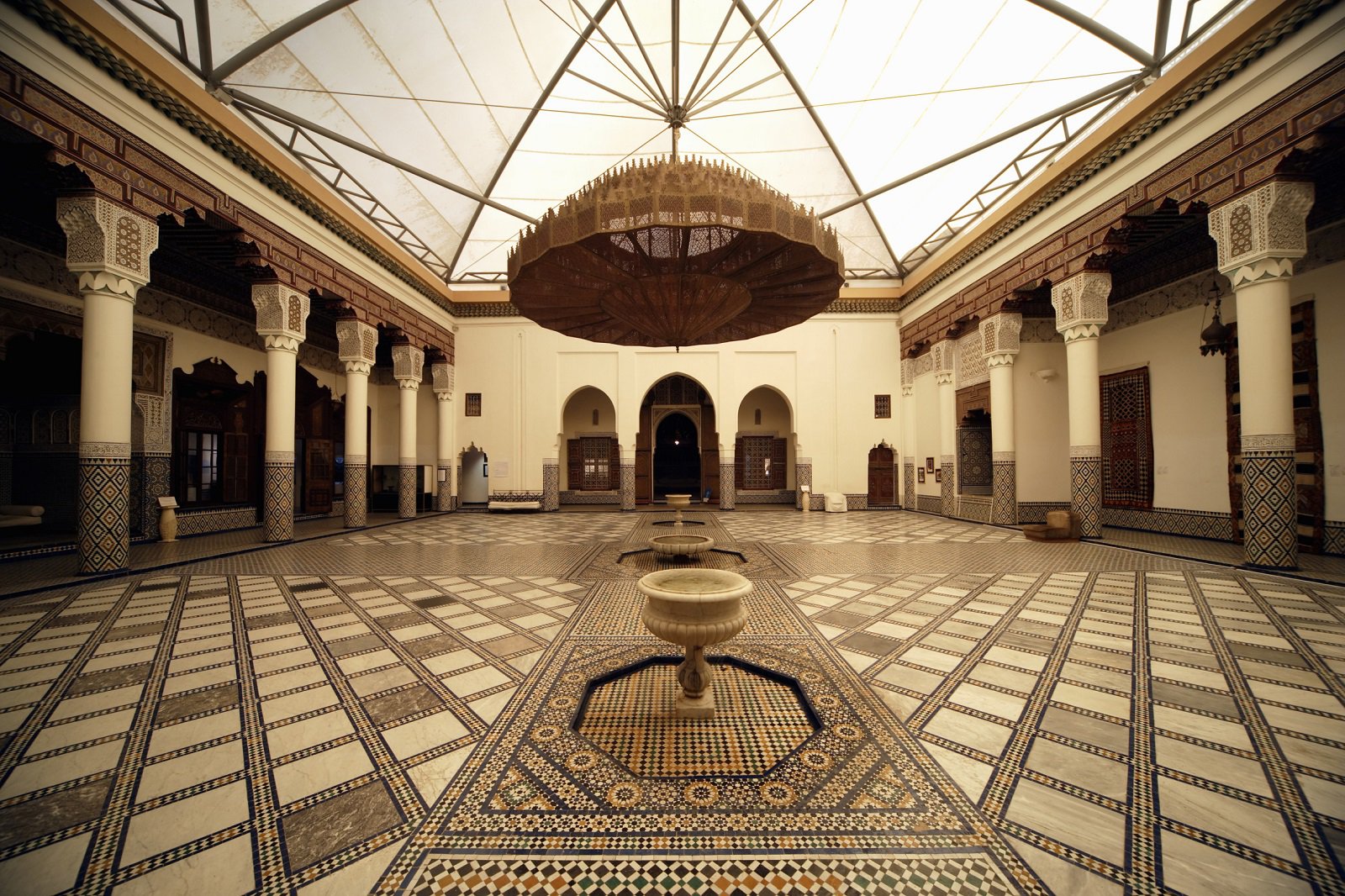 Jemma el-Fnna – Marrakech's market square situated in the old city – is also worth a visit, because that is one of the best ways to experience the local culture. 

2. Shop your heart out, without burning a hole in your pocket, at the traditional souks. 
Whether you're looking for typical souvenirs, rare finds, or timeless treasures, a visit to the souks (traditional markets) is a must. It's not just an explosion of colour and craft that greets you here, it's also a honeycomb of mazes that no map can help you navigate. But getting lost in these souks is definitely worth it!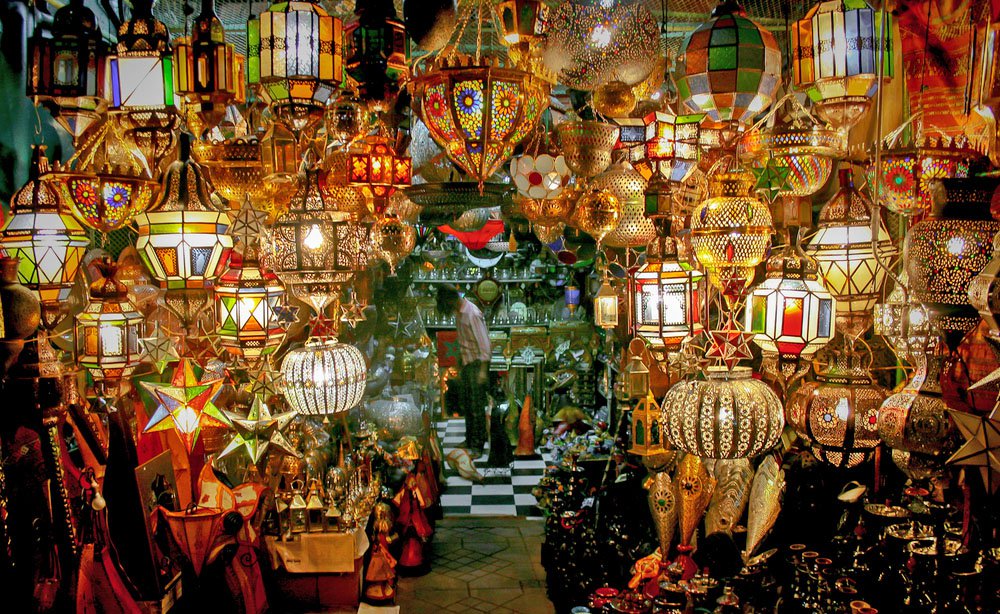 3. If you plan in time, this 'international' trip might just cost less than the latest iPhone. 
Even when booked less than a month in advance, a round trip from Delhi to Marrakech costs less than ₹60k. To put it into perspective, even the base model of Apple iPhone 11 starts at ₹64,900 in India. 

You can check flight options here. 
Additionally, Marrakech offers affordable homestays and hostels that allow you to experience the local culture, without breaking that fixed deposit. Like the Belko Nomads Hostel that is situated in the heart of the city, offers airport shuttle facility, boasts of a high rating and costs less than ₹1,000 per night.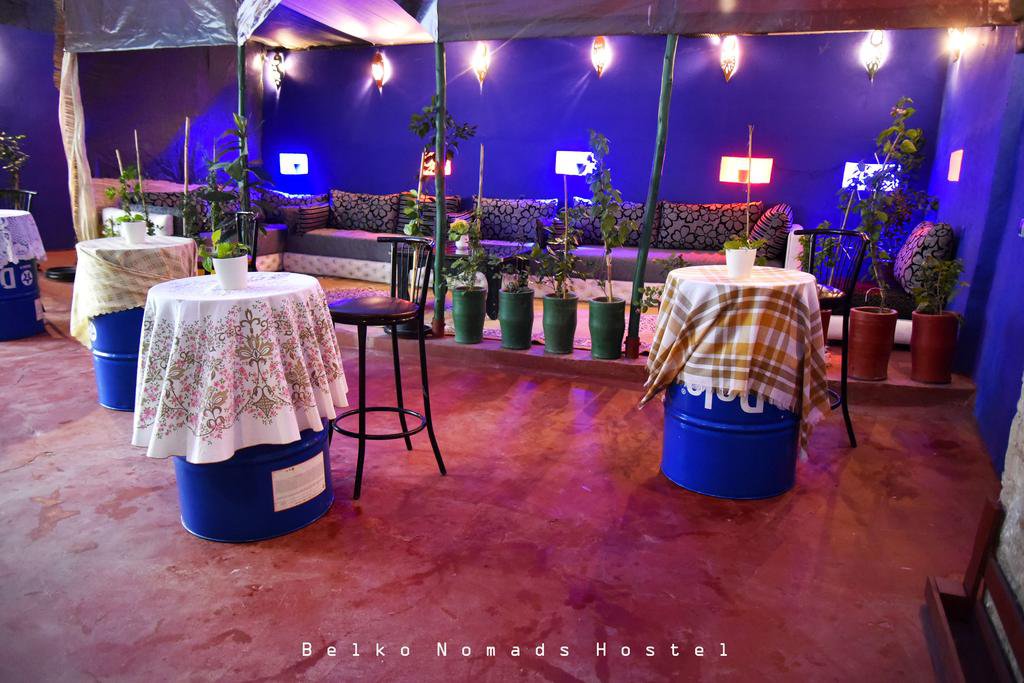 You can check out more stay options here. 
4. Obviously, it would be a sin to skip the traditional Moroccan hammam experience. Trust us, your muscles, mind, body, soul – everything needs it. 
A hammam is a traditional 'bathing and cleansing' experience, which is similar to a modern-day spa, but apparently, infinitely more relaxing. The hammam experience consists of a communal bathhouse, but you can also hunt for a more exclusive option if you so desire.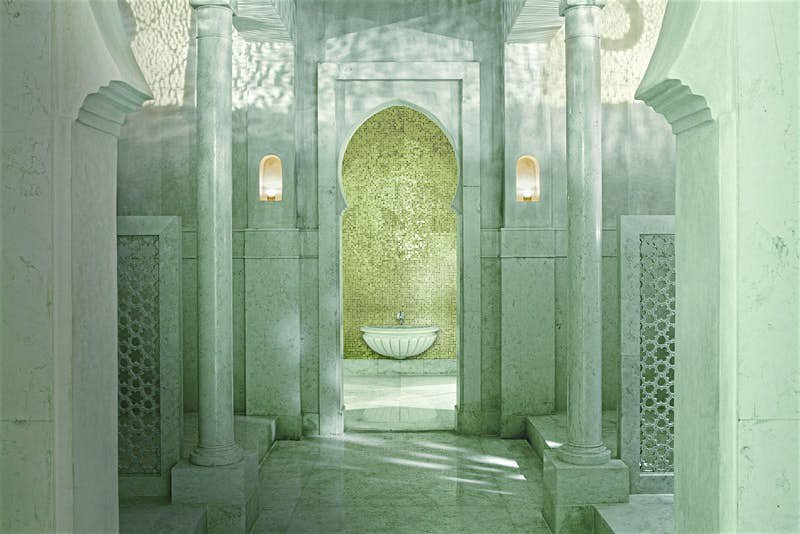 While high-end hammams (like the Royal Mansour, Heritage Spa) offer an experience steeped in luxury, you can also opt for neighborhood hammams. They are more traditional and comparatively cheaper, though less private. 
5. The local cuisine is an explosion of taste that your tastebuds will thank you (and us) for. 
Whether you're looking for interesting gastronomic experiments, a feast for your tastebuds, or a touch of the exotic – Marrakech's local cuisines offers it all. The street food is a must-try, especially couscous, harira, or the pastilla, and of course, the local crusty bread khobz.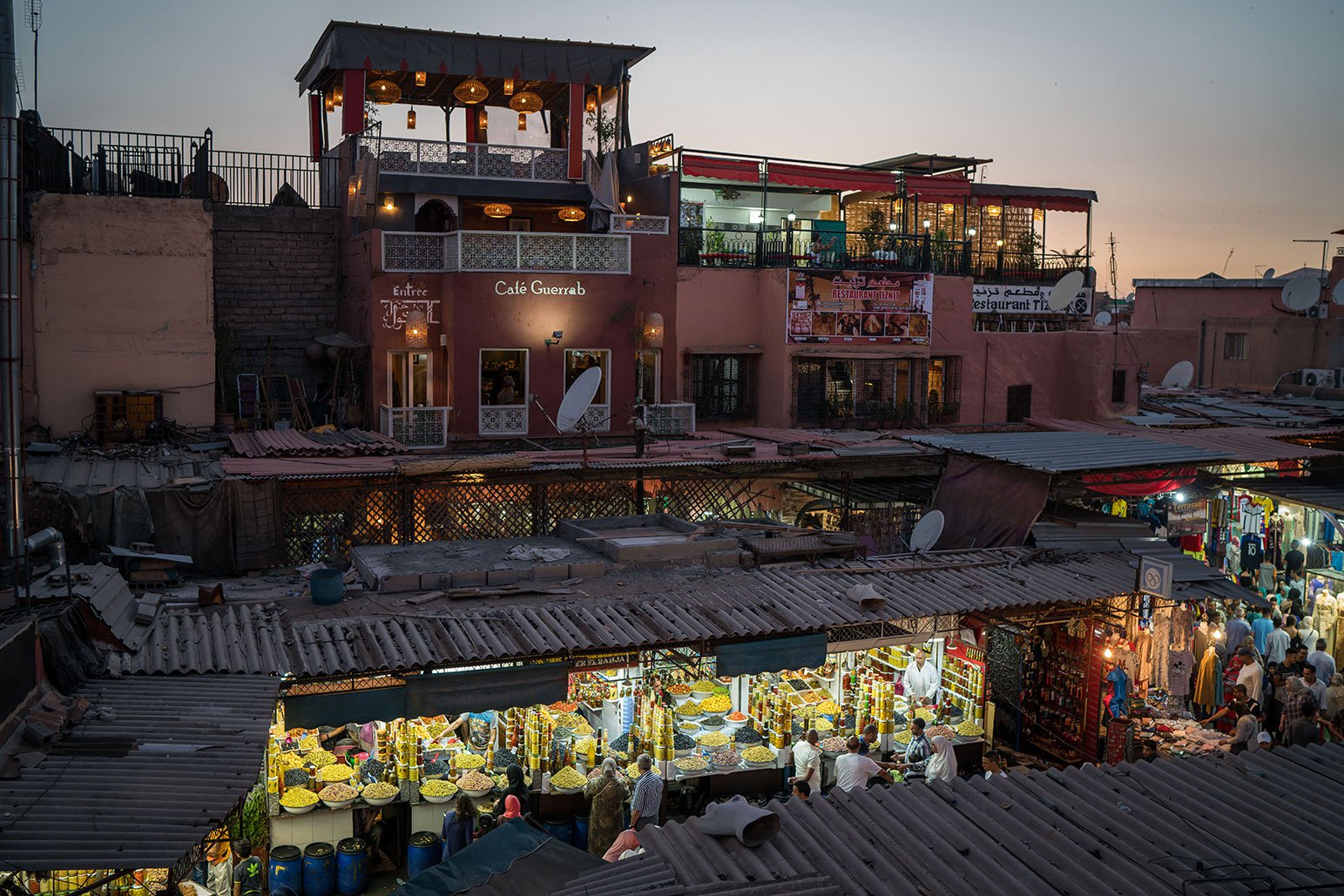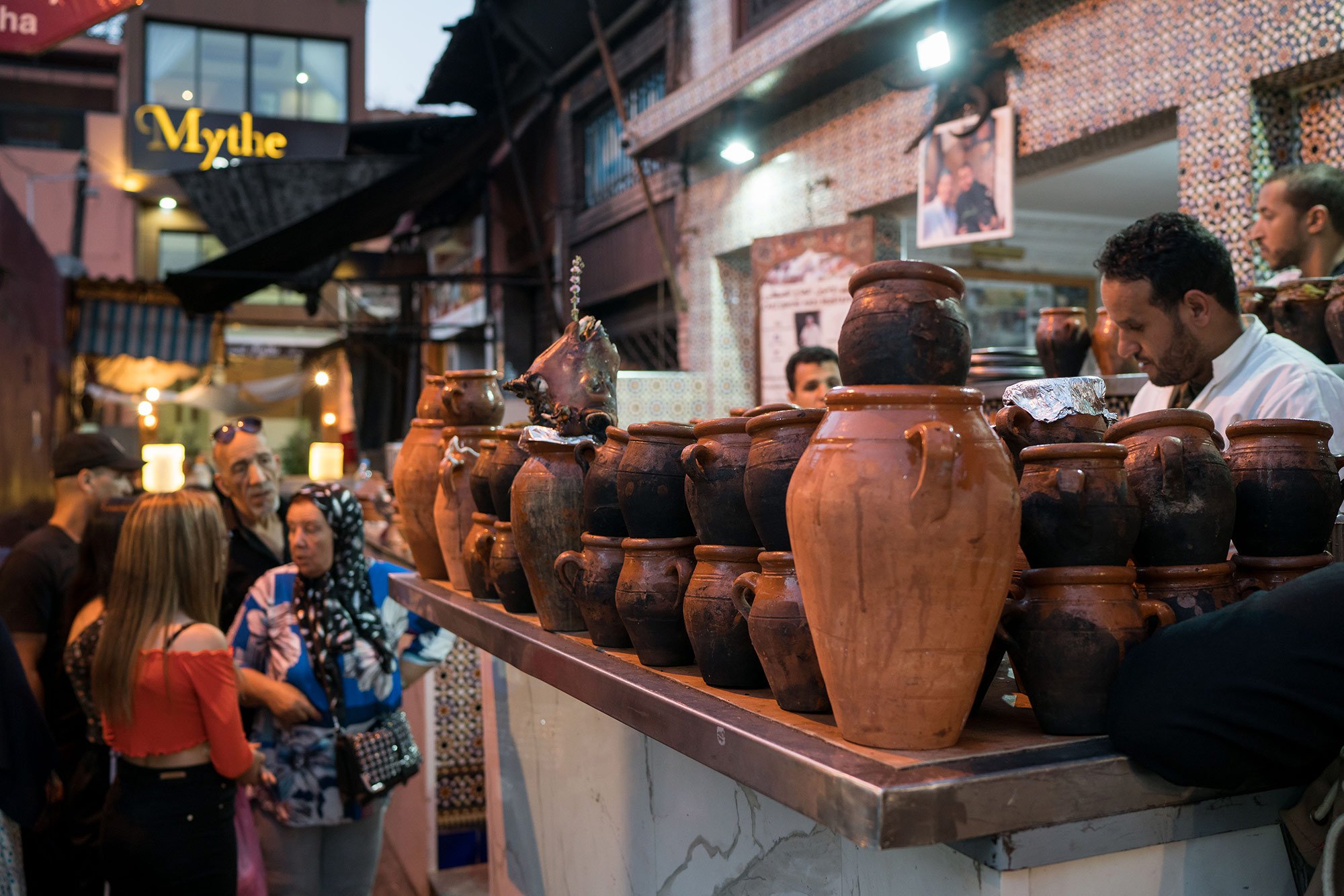 Marrakech cuisine also boasts of delicacies like steamed sheep head, snail soup, and the traditional tagine.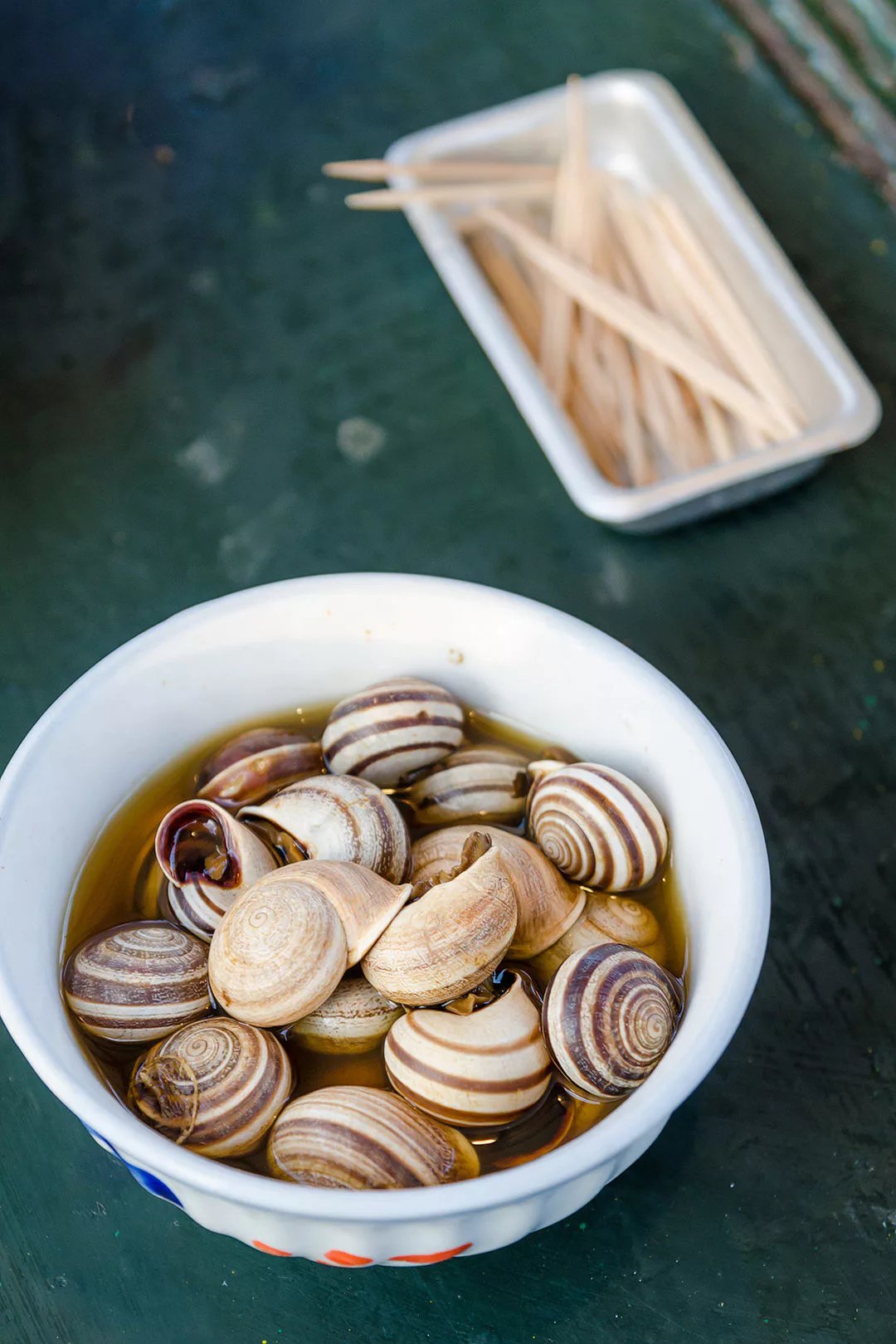 You can also experiment with the local mint tea, which is actually a staple in most households. 
And in case you're confused about the best place to head to, there are also various food tours you can sign up for.
6. From the majestic Sahara to the captivating Ouzoud Falls, there are various day-trips that you can explore from Marrakech. 
Marrakech lies at the foothills of the Atlas mountains, and there are various single-day trips that you can undertake. Some of the most popular places that you can explore outside of the city limits include the stunning Ouzoud Falls, the Atlas Mountain Hot Air Balloon ride, and a tour of the Sahara.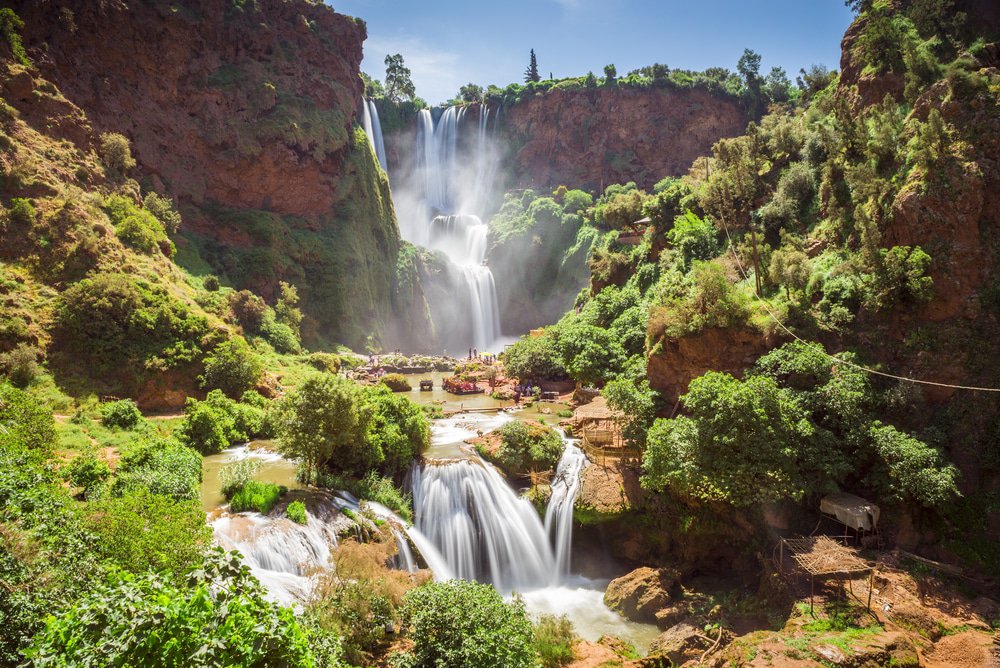 Alternatively, you can also head to the seaside community at Essaouira, explore the Berber Villages & Ourika Valley, or take a desert trip to the lesser-known but equally wonderful Agafay desert.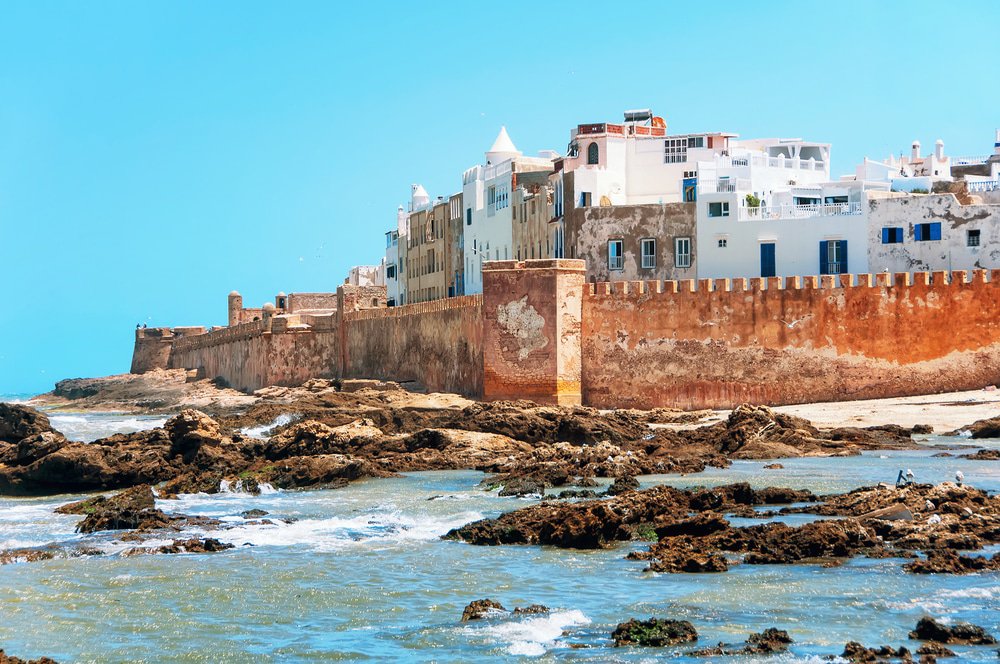 You can check out various excursions here. 
There are countless other experiences that you can sign up for when you visit Marrakech. And a little planning can truly go a long way when you head to Morocco's famous red city. 
Find more travel stories on ScoopWhoop.com