As with any successful work of fantasy fiction, Game of Thrones has its own legion of devoted fans. Elio García and Linda Antonsson are more than just fans though, they're devotees, and George R.R. Martin himself agrees that they know as much about Westeros as he does. They do, after all, run Westeros.org, one of the most comprehensive sites when it comes to A Song of Ice and Fire. That's why he asked for their help.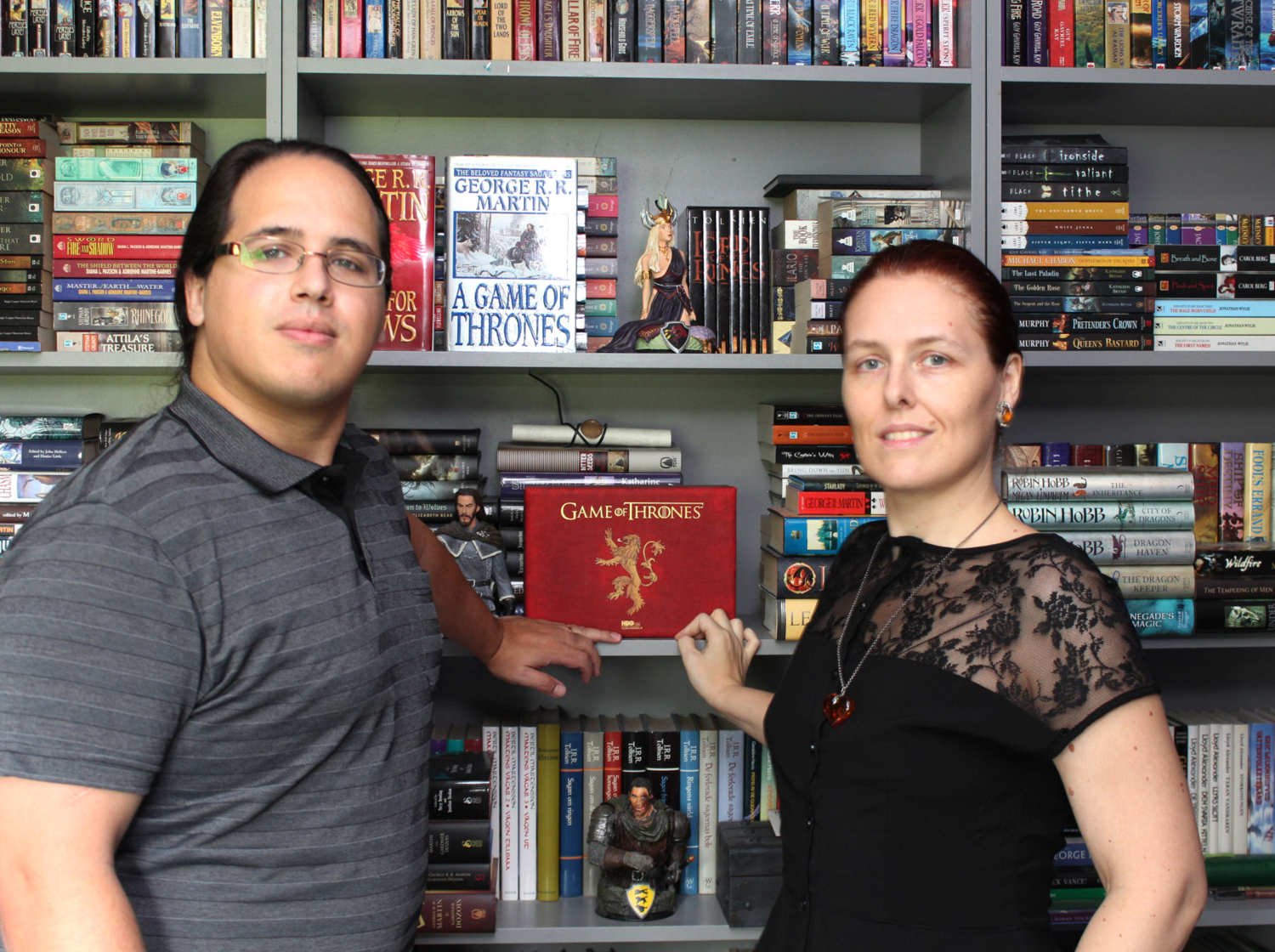 García is from the US, and Linda is a Swede. They met in 1997 on ElendorMUSH, an online role-playing game based on JRR Tolkien's Middle Earth. When they read Game of Thrones, they decided they wanted to make their own role-playing game based on GRRM's world, and mailed him asking for permission to do so, which he granted. Over the years, they accrued a compendious knowledge of the books and started Westeros.org, which now has 100,000 forum members and over 2 million readers. They met George in 2004, became friends and now act as his occasional continuity-checkers, as well as consultants for the TV series.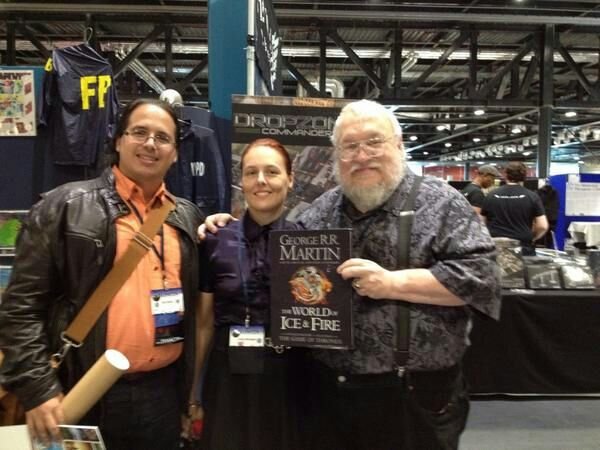 Creating and maintaining a fantasy world as vast as Martin's for years on end isn't exactly easy business, so George brought García and Linda on board to help with the writing of The World of Ice and Fire, which is a guide to it all. Apart from meticulously going through each of the main books, they were also supplied with new notes from Martin, which didn't exactly go according to plan.
"The idea was that George would fill in gaps," says García. "We get his first text and it's a 30,000-word manuscript." (Planned at 50,000 words, the final book comes to around 180,000) "There are some things in there that are going to surprise people," Linda told Wired.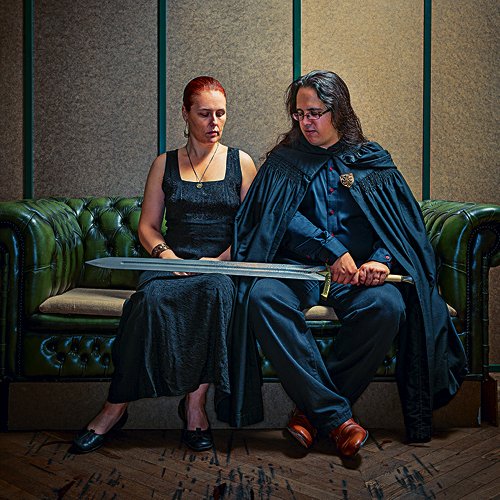 Show creators David Benioff and Dan Weiss actually used Westeros.org before deciding to cast Jason Momoa as Khal Drogo and Charles Dance as Tywin Lannister. According to Cracked, Elio also helped correct some issues in Martin's short story The Hedge Knight.
"It takes place about 90 years prior to the novels, when the Targaryens were at their height, and the heir to the throne died in the course of the story, at the age of 39. Well, with that piece of information, I was able to figure out that the timeline for the Targaryen dynasty that George gave in A Game Of Thrones doesn't work, because he gave the age of the king at his death as 18, and he was succeeded by his brother. So I did some math, and let's say there was no [age difference] more than a year apart, and none of them had a kid earlier than when they were 16 years old, so there was no way to fit this Targaryen prince."
Martin holds their assistance in high regard, considering it's a task even for him to remember all the nitty-gritties of what he's written.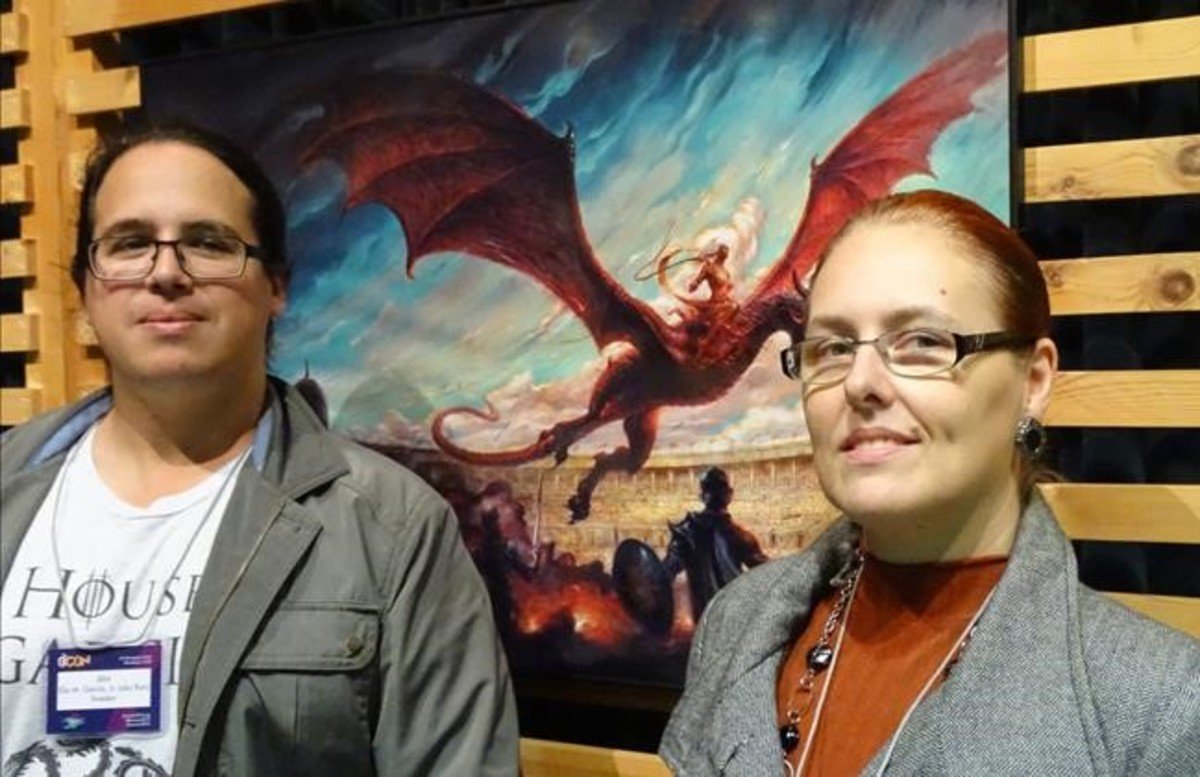 The World of Ice and Fire was finally published by HarperCollins on October 28, 2014. The couple are now eagerly awaiting Martin's next book just like the rest of us, after which they plan to write a novel of their own. I wonder what genre that'll be?