It is the biggest domestic cricket tournament we have in India. A step in the ladder that most cricketers have to climb on their way to wearing the hallowed blue jersey of India. Men like Rahul Dravid have often stressed on how important Ranji Cricket is. 
It is by the far the best grooming ground for someone on his way to international cricket. It humbles you as a man and as a cricketer. You learn to live with the team, you learn to play like a team, you learn to play for the team. Yes, you learn.
Not many of us follow Ranji Cricket, or its players. We are more interested in those who emerge from there to play for the country. And even though you don't watch it, Ranji has been around for over 83 years. So clearly, they are doing something right.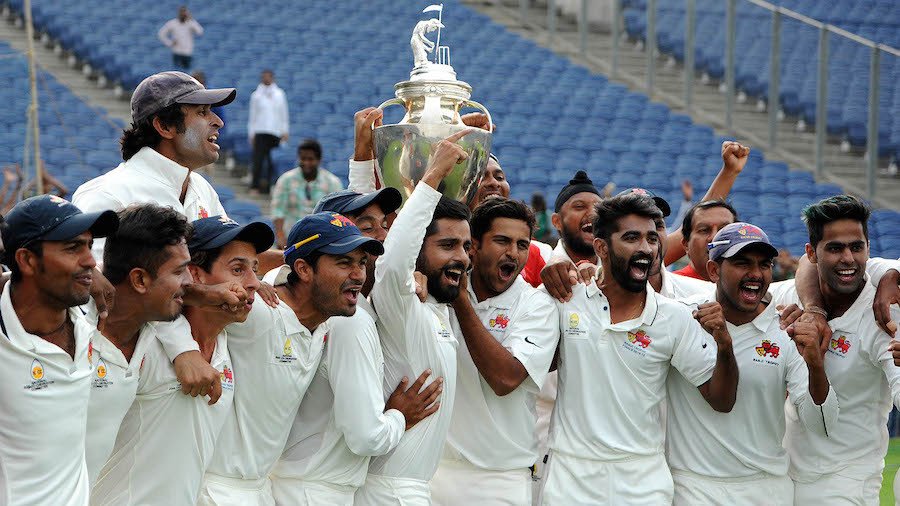 Initially, it was to be called "The Cricket Championship of India". But that changed and we got "Ranji Trophy" instead.
But why is it called Ranji Trophy?
Well, the BCCI has named the tournament in honour of Ranjitsinhji GSCI (Grand Commander Star of India) GBE (Grand Cross of the British Empire) or H.H. Jam Saheb Shri Sir Ranjitsinhji Vibhaji of Nawanagar or Ranji.
Impressive titles, right?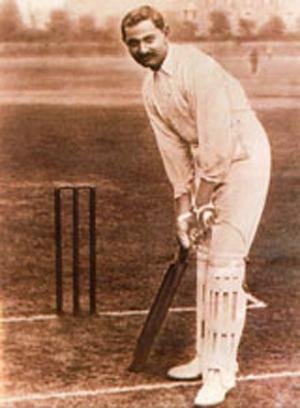 So who was he? And why was he important enough to have a tournament named after him?
From the titles, you can make out that he was the ruler of the princely state of Nawanagar. He reigned from 1907 until his death in 1933. But this isn't about politics or his rule. This is about cricket. Since none of us saw him bat, we have to rely on history to tell us.
The famous English writer and critic, Neville Cardus, once called Ranji – "the Midsummer night's dream of cricket". The man was particularly impressed by Ranji and was full of praise. He also went on to say that before Ranji, cricket was English through and through, but after he started playing "a strange light from the East flickered in the English sunshine".
He said "English sunshine" because Ranji played for England, not India. Test status was given to India only in 1932. A year from Ranji's death.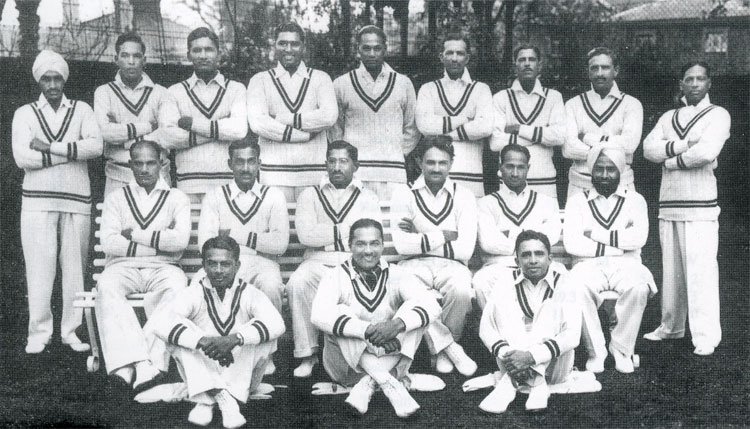 In his prime, Ranji is said to have been very innovative. In fact, some say he invented the leg glance. Or at least popularised it. Unorthodox and stylish, he has been termed as one of the greatest to ever play the game. 
Ranji never had any kids. But he encouraged his nephews to play. Duleepsinhji, being one of them, followed in his uncle's footsteps. His contribution too, has been lauded and that's how the Duleep Trophy got its name. But that's a story for another day, 
For now, bask in the magnificence of Ranjitsinhji. Cricket has had very few like him. Here's a video of the man practicing in the nets:
Keep in mind, this was before they could look at video replays and analysis and modify their style. The stance looks different from how it is now, but you can see the graceful and clean hitting. 
Ranjitsinhji scored 72 first class hundreds with a total of 24,692 runs. His highest score was 285* and he also took 133 wickets. He may have played for England, but he was an Indian, he was the shining light from the East. 
We've come a long way now. Our batting is perhaps the strongest in the world. And it all started with men like him. Ranji has been rightly named. The tournament lives on and so does his legacy.