I know what you're thinking. After years and years of being Mr Dependable, of being the resolute fortress that never crumbled, he definitely earned that nickname. When Dravid played, the world felt like a calmer place. A defence that was almost impenetrable, drives that safely kissed the ground and innings that killed opponents mentally. 
There isn't a better word for him, is there? The Wall is perfect to describe Dravid. More than a decade and a half at the helm, he remains one of the best batsmen to ever grace the game of cricket. 
No one was surprised that he got that sobriquet. So much so that they made a wall outside the Chinnaswamy Stadium in Bengaluru as a tribute to the great man.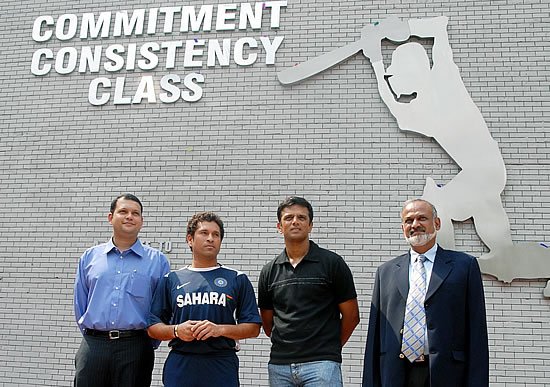 So how did he come about to being called The Wall? 
No, it wasn't a commentator or a reporter. Nor was it a fan at the stadium with a placard. It actually involved research. It involved a lot of thinking, and from what I imagine, some good amount of brainstorming too.
The people responsible are Nima Namchu and Nitin Berry. They were working with the ad agency Leo Burnett and the sobriquets were given as part of a Reebok Ad Campaign. And from what Nima remembers, Rahul's nickname came into existence way before you think.
"We were working for a Reebok campaign, where we were supposed to give each guy a certain character. Rahul was this new kid on the block – virtually in his first Test series. We studied his attitude and style on field and found that even though he was not one of those who hit fours and sixes, he never crumbled under pressure either."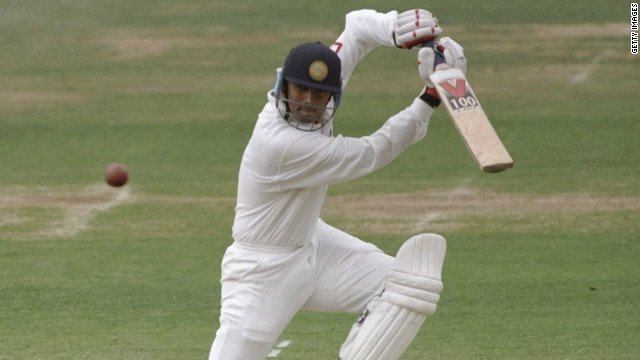 Imagine, just his first Test series and he had already justified his nickname. So contrary to what most of us thought, it wasn't a sobriquet that got attached to him over the course of his career. It is something he started with and eventually lived up to. 
The thing is that he wasn't the only one to be given a sobriquet. There were others, like Mohammad Azharuddin and Anil Kumble, who were also part of the campaign. Azhar was called The Assassin and Kumble, The Viper. But no one remembers those, do they? 
However, Dravid's consistency is the reason he is revered in the gentlemen's game. He did not do it to keep that nickname. He did it because of the way he was. Because of his will to be there for the team every time he stepped onto that field. To give everything he had in his beautiful selfless way. And he rarely disappointed.
Of course, the name stuck. There was hardly any doubt once he started out. He did what he does best from the first ball he faced to the last one.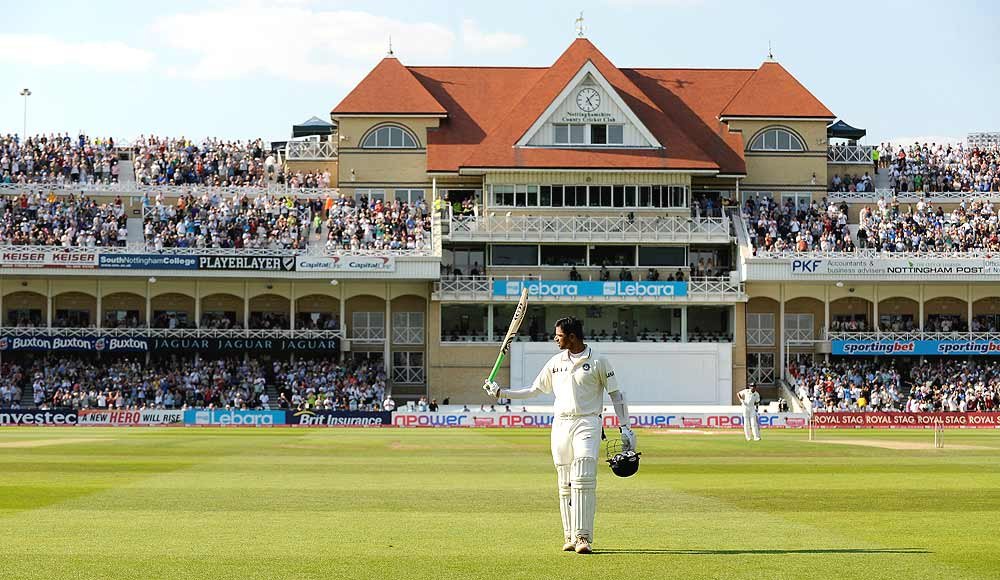 We should thank the creative team that thought of this perfect name for him. And more than that, we should thank Rahul Dravid for living up to it. In his own humble way, he may not take credit for it. Just like he did not accept the doctorate he was recently offered. But the difference is that this is something he truly deserves, something he earned.
It took a few innings to be given that name but it took 15 years worth of hard work and resoluteness to retain it. Just like his wall reads – Commitment. Consistency. Class.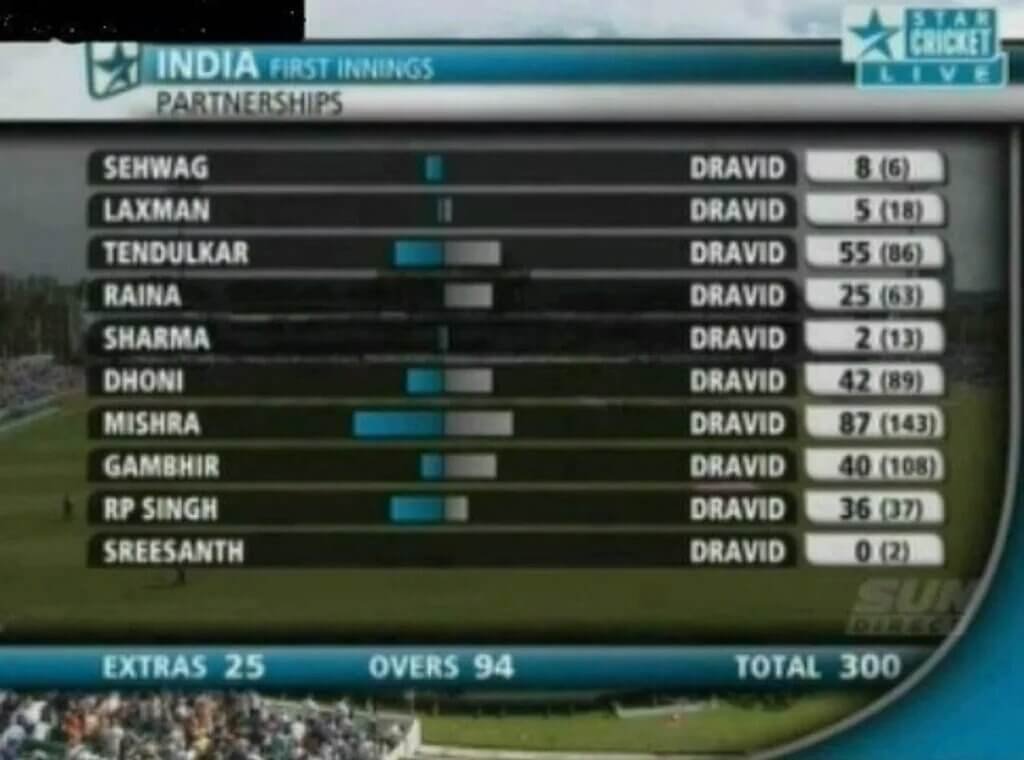 From that first Test in 1996 until the end of time, the legend of The Wall lives on in the memory of every cricket fan.