If there's one thing Indian trains are not associated with, it's luxury. Unless you are travelling first class, you'll find coaches stuffed with people, the washrooms dirty and the speed kind of questionable. But hey, we've all had some good memories in them.
Changing the game, though, are luxury trains. Packed with facilities of a 5-star hotel, these trains make you feel like royalty. They have magnificent bedrooms, comfortable spas and sometimes, even gyms. Here are 6 of the most comfortable luxury trains running in India. 
1. Deccan Odyssey
This 7 nights/8 days journey covers major parts of Maharashtra and costs a whopping ₹ 4.3 lakhs for a deluxe cabin and ₹ 9.25 lakhs for a presidential cabin.
Riding through the majestic Western Ghats, the train covers parts of Maharashtra and other Konkan regions, giving travelers a glimpse of the Deccan Plateau, too. It has two restaurants, a bar, a sauna, business center and other such amenities on board. It also has a library, mini gym and a parlour.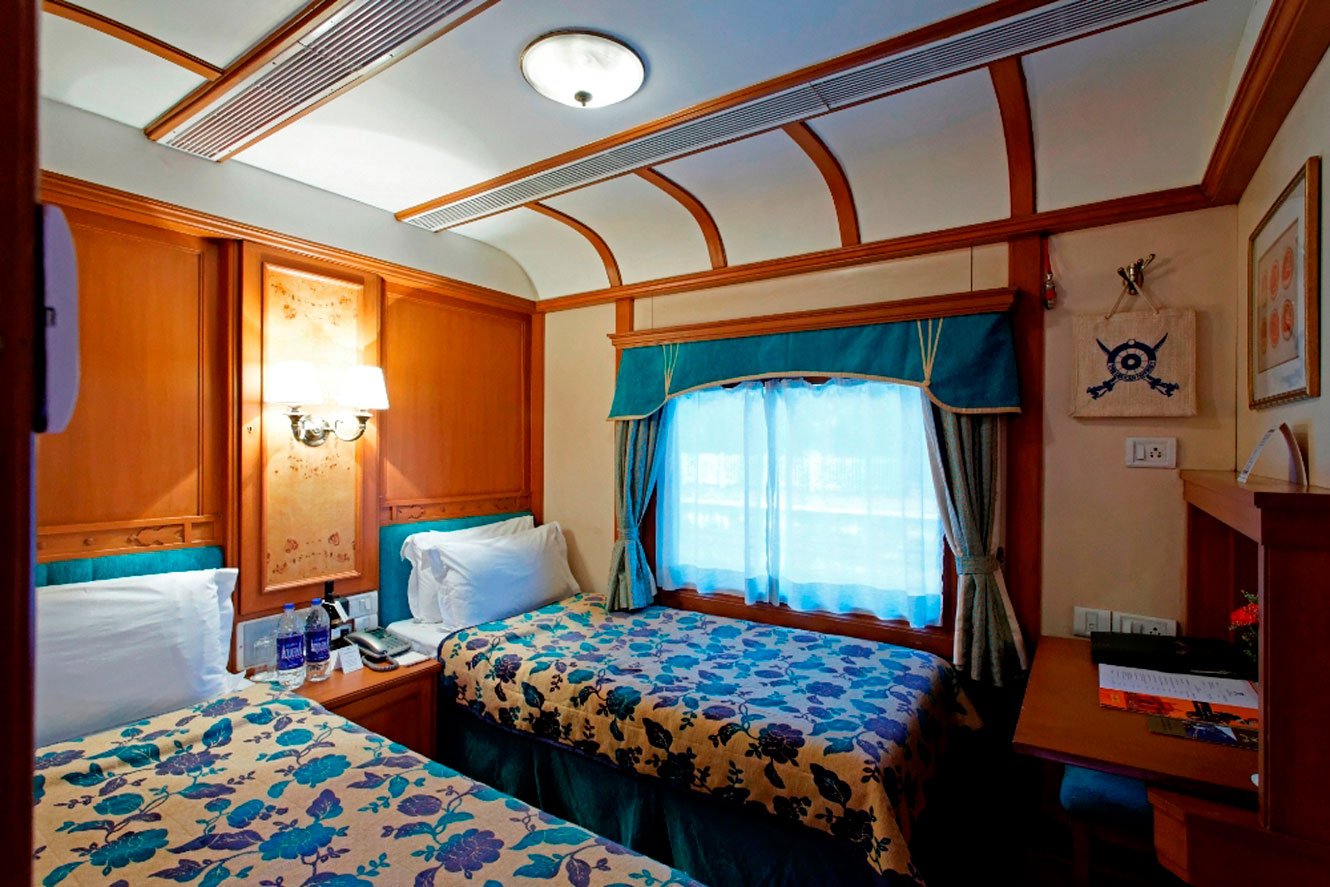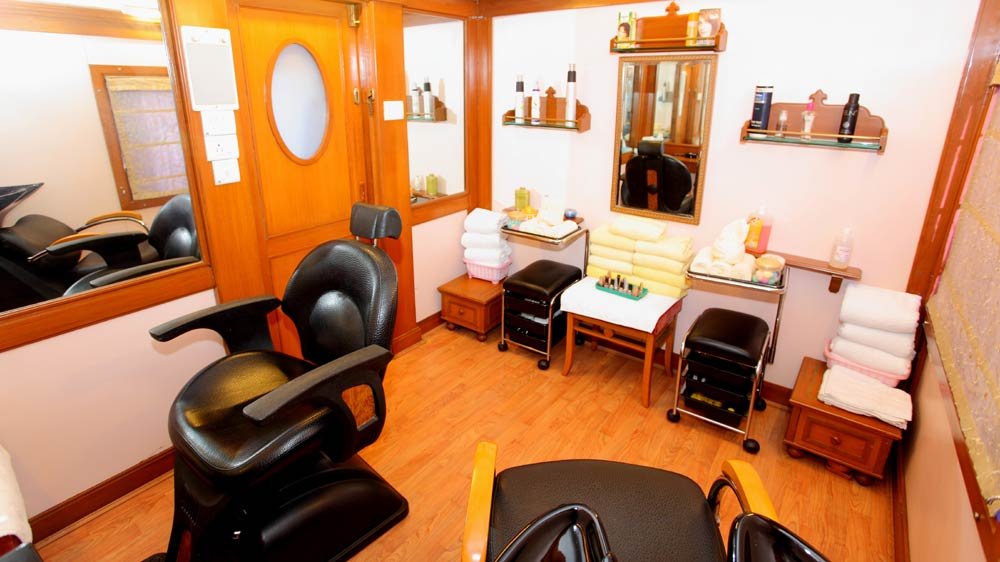 2. Maharajas' Express 
Covering more than 12 destinations across North-West and Central India, travelling in this train will cost you up to ₹ 15 lakhs for 7 days, depending on which 'suite' you choose.
One of the most expensive trains in the world, the Maharajas' Express was voted as the world's leading luxury train five times in a row at 'The World Travel Awards'. It offers passengers facilities like pneumatic suspension, live television, wifi, attached bathroom, dining cars, bar, lounge and souvenir shop.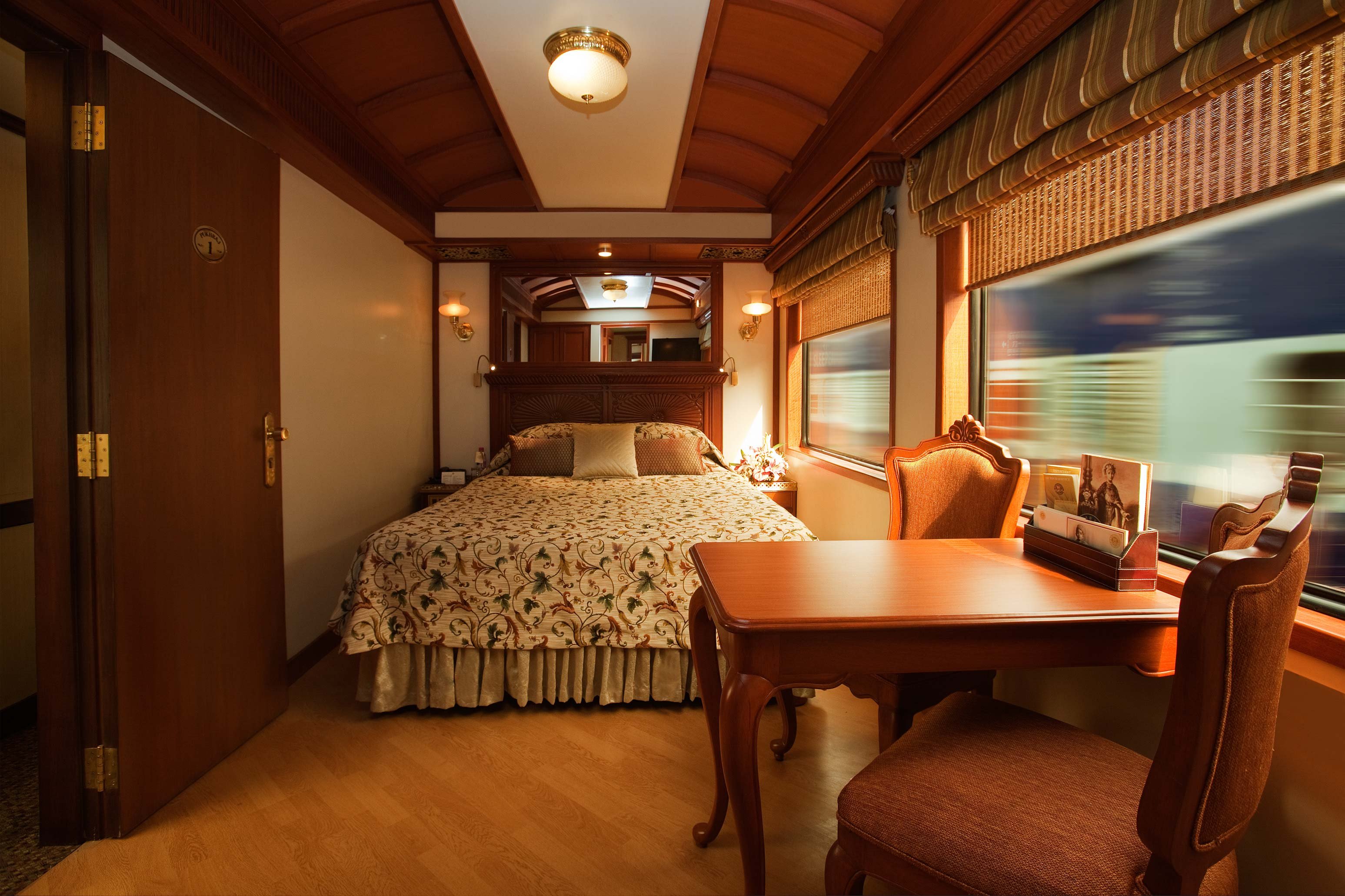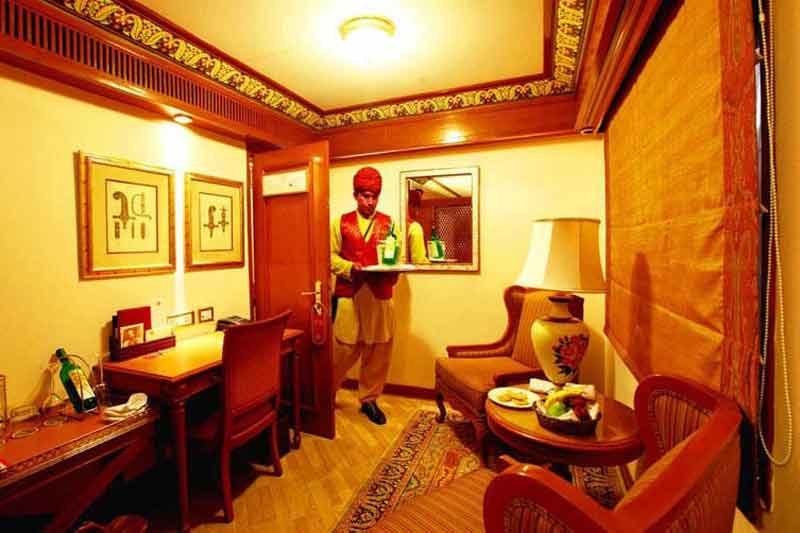 3. The Golden Chariot
A single occupancy room on this train costs around ₹ 16 lakhs for seven days, which of course, is a LOT of money.
Having two restaurants, a lounge bar, and conference, gym and spa facilities, this award-winning train has on-board internet connectivity and satellite antennae that provides live television service. The train with purple and golden compartments, connects important tourist spots in the states of Karnataka, Goa, Kerala, Tamil Nadu and Pondicherry.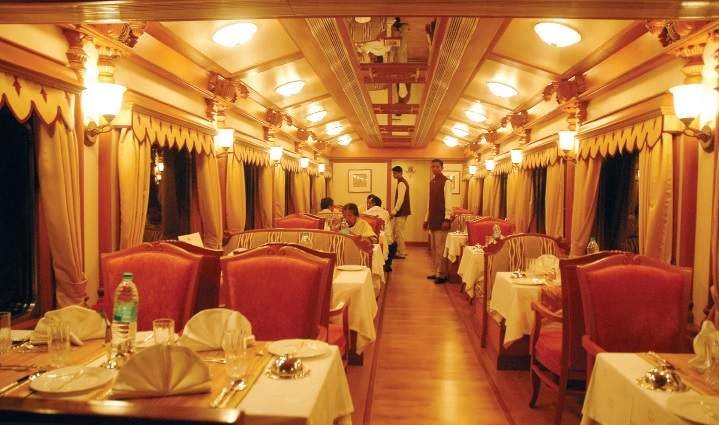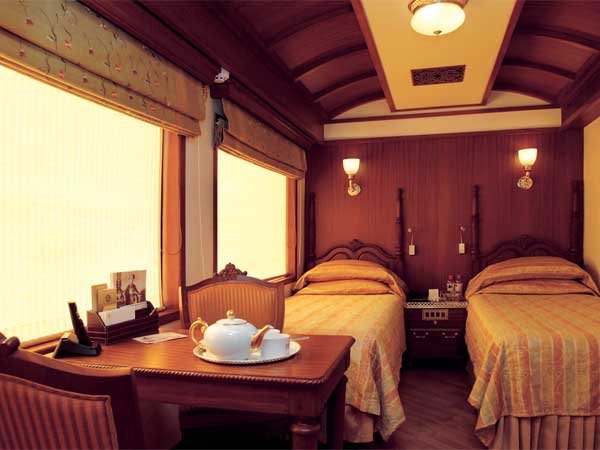 4. Royal Rajasthan On Wheels
₹7.5 lakhs.
As the name suggests, this train is as royal as it gets. It has the features of all the luxury trains mentioned above, and many more. From luxurious cabins to fine dining and a spa, this train is nothing like a train and everything like a 7-star hotel. In addition to these, there's also a souvenir coach which offers things like beer mug, embossed leather jewelry product, cruet set, leather photo frame and various other accessories.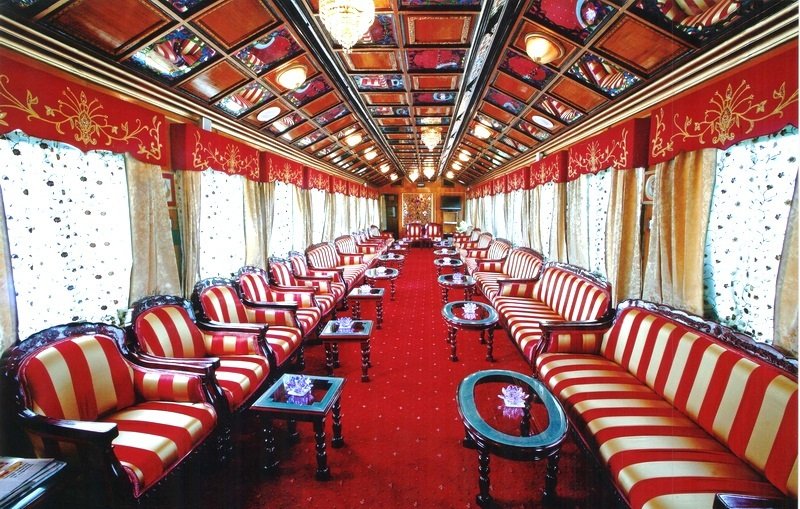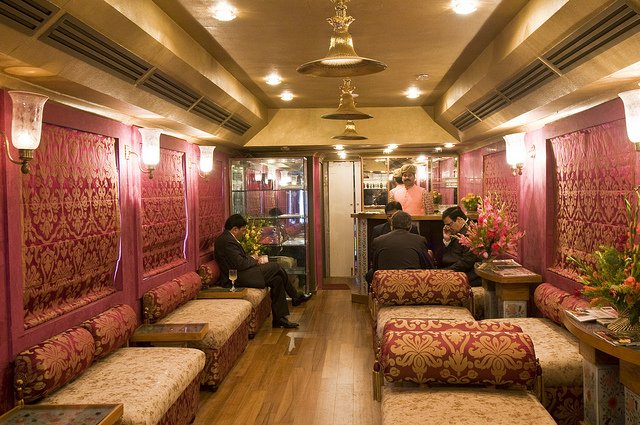 5. Palace On Wheels 
The train has a 7 nights/8 days itinerary and covers many cities in North and Western India. Super Deluxe Suite on this train costs around ₹ 2 lakhs per night.
Palace on Wheels only operates from September to April annually and is a perfect chance to relive the royal era. The train is completely self-sufficient and is fully air-conditioned. It also comprises of 14 deluxe saloons, historical coaches and two dining cars decorated in true Rajasthani style.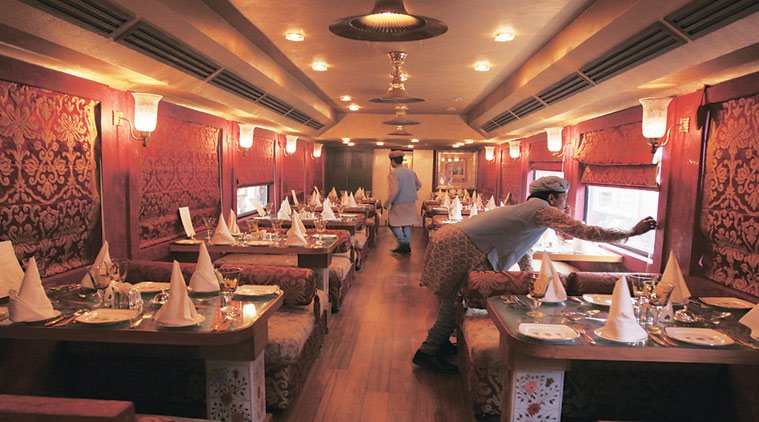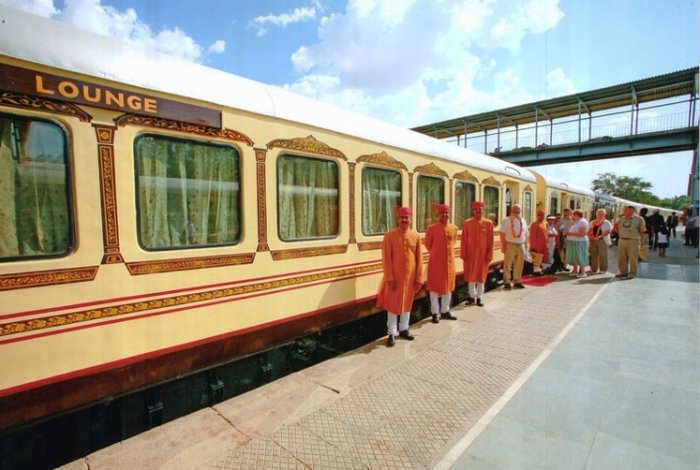 6. Royal Orient Train
In the peak months, October to March, you'll have to pay ₹22,000 per night for a single occupancy room in this 'royal' train.
Aimed at taking the passengers back to the age of kings, the train takes you through the two of the most vibrant states of India, Gujarat and Rajasthan. Apart from being highly luxurious, the train offers cuisines like Rajasthani, Gujarati, Indian, Chinese and continental to its passengers.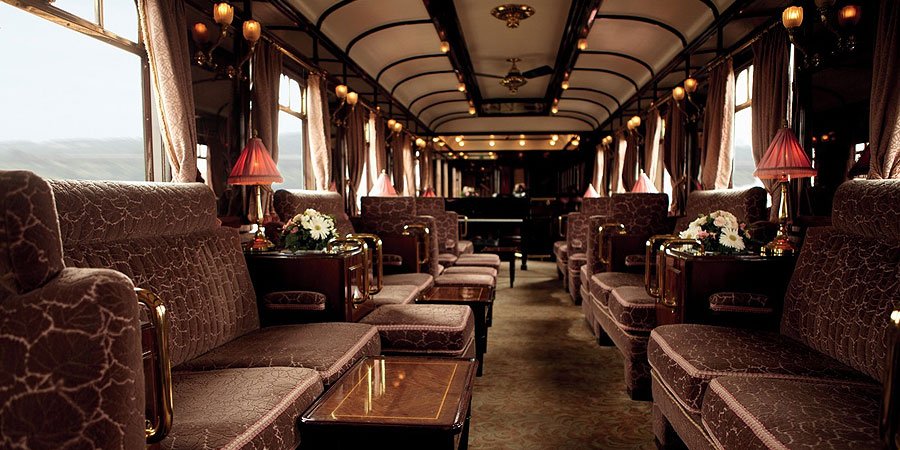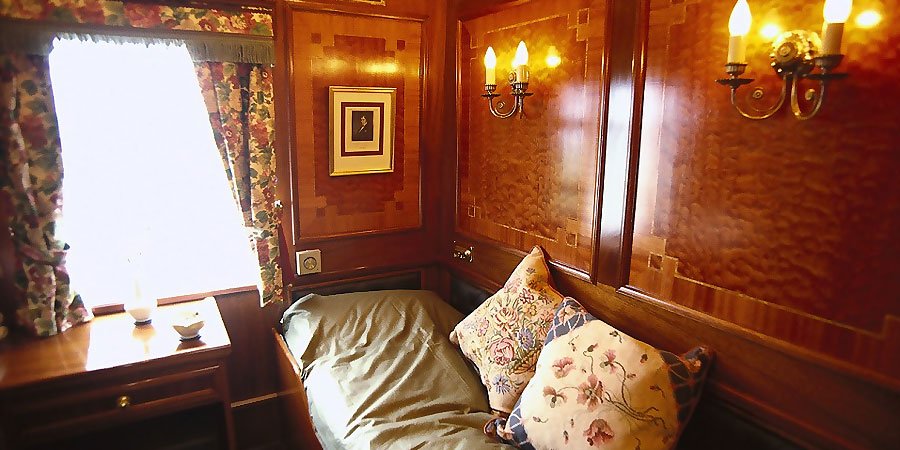 With those fares, travelling in these trains would be really difficult for most of us but the experience, it looks like, will be definitely be worth it.