Chances are you've already heard of the big fat bullet fast news: India and Japan have embarked on an ambitious new railway project which will connect Mumbai and Ahmedabad. 
But the connection isn't going to be covered by just any other train. India is all set to become the first nation to import the iconic Shinkansen bullet trains, a network of high-speed railway lines in Japan that are a symbol of reliability, safety, and are known for its high standards of design.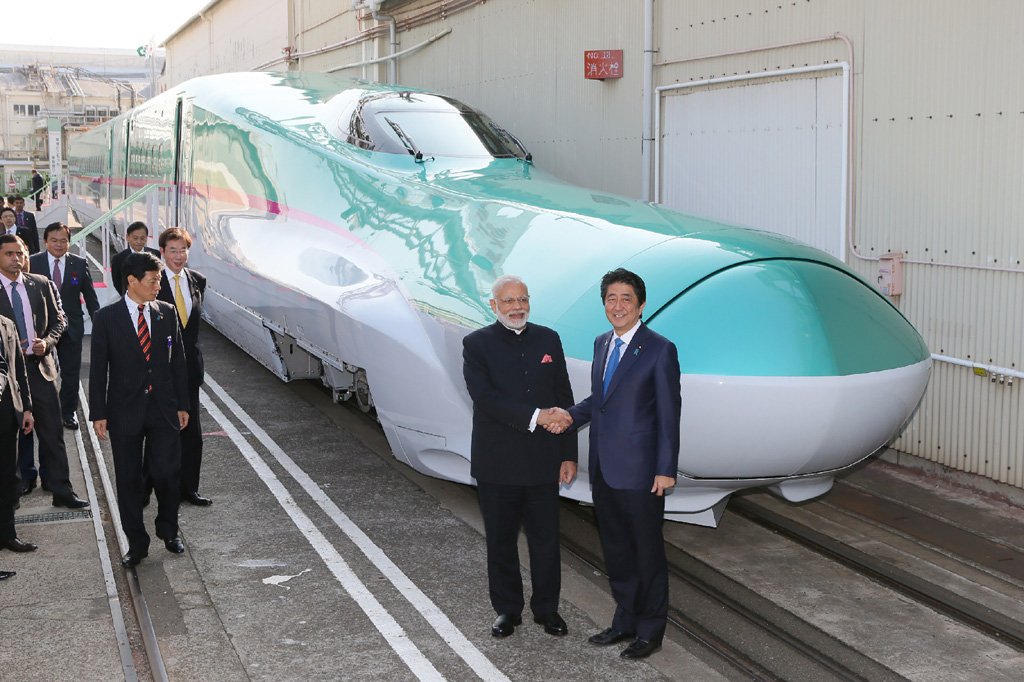 It is certainly a historic event and a milestone for India-Japan's amazing relationship as two strong nations. A new chapter has begun, one that will end up giving a big boost to the Indian Railways, what with the 316-mile bullet train line between Ahmedabad and Mumbai.
And while Twitter is replete with memes and jokes on the new development already, here are 10 facts about the Shinkansen that will enthrall you.
1. The Shinkansen was invented by a former Japanese chief railway engineer, Hideo Shima, who wanted to design the trains to "feel like an airplane". 
After retiring from the railway career, he became the head of the National Space Development Agency of Japan (NASDA).
2. Japan's government and its rail companies lobbied the US for years to sell its bullet train technology with no success. 
Turns out there was an international buyer closer to home. India is now going to be the first nation to import the iconic Shinkansen bullet trains.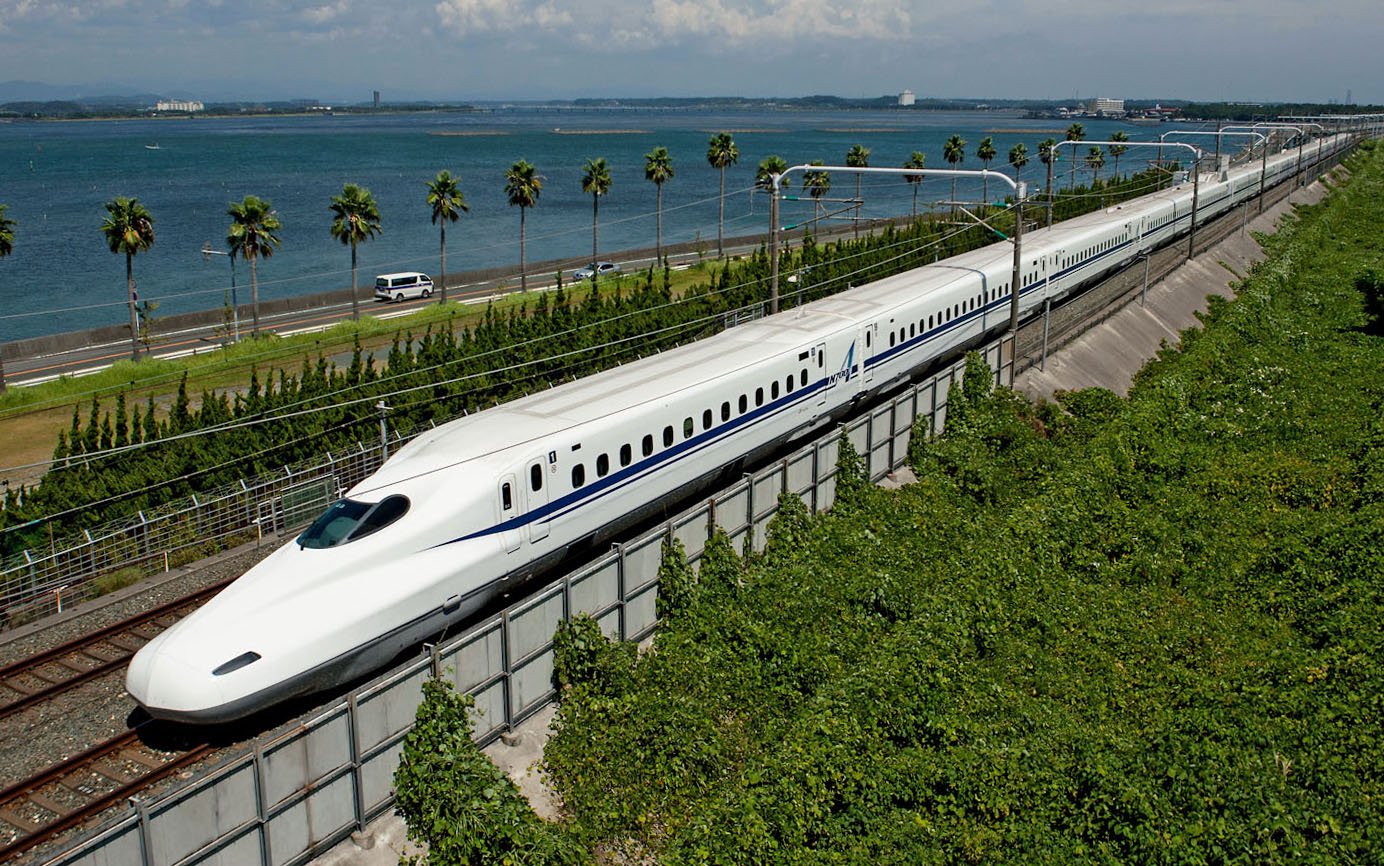 3. The Modi government went on to say that this project will give a huge boost to employment opportunities in India, creating around 20,000 construction jobs, 4,000 direct and 20,000 indirect jobs for operations.
4. The Shinkansen train is pretty safe with an impressive safety record in Japan. Over its 50-year history, it has had zero passenger fatalities despite frequent earthquakes and typhoons.
5. And the technology might give Superhero Flash a competition. The maximum operating speed is 320 km/h (200 mph).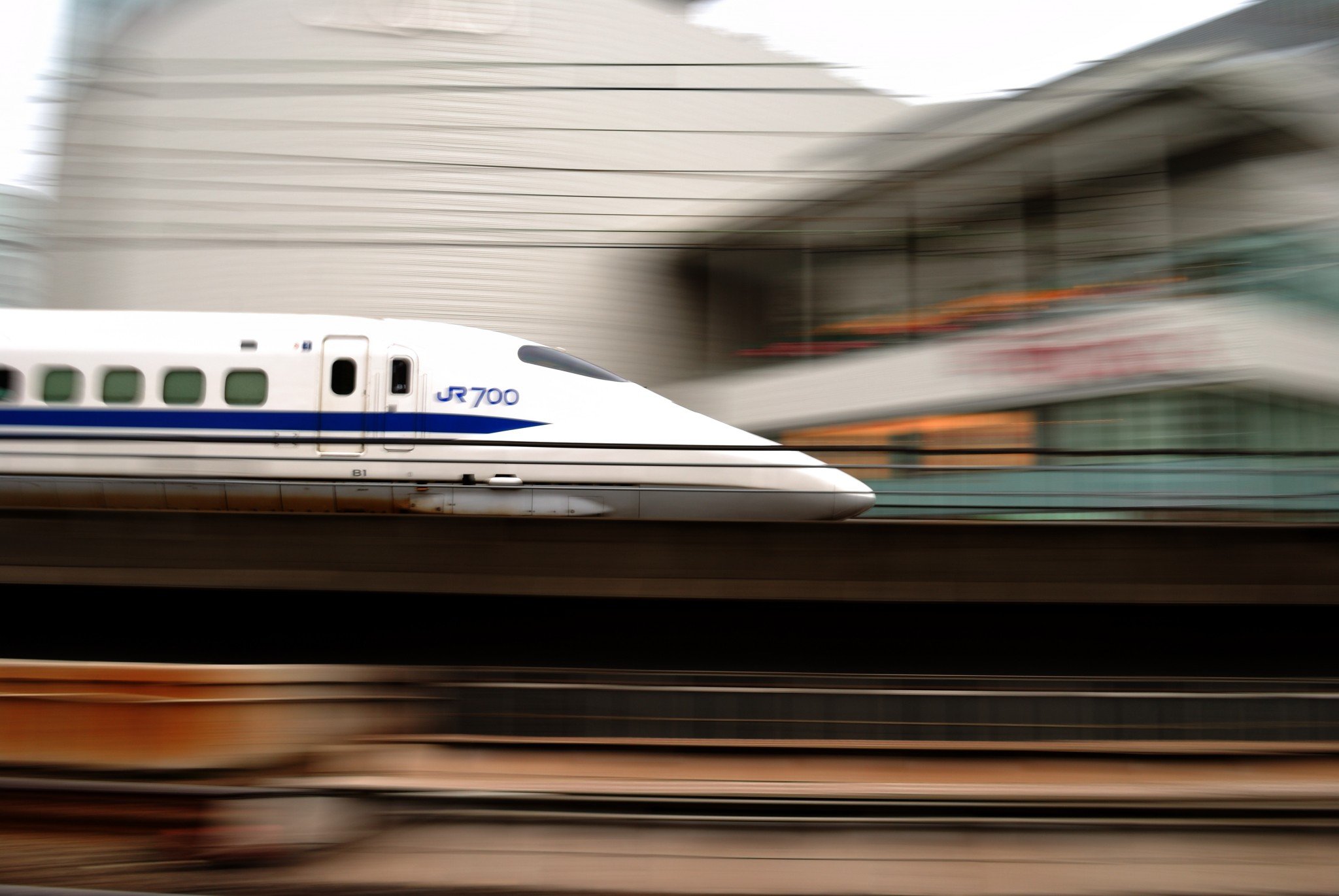 6. In Japan, around 800 Shinkansen trains run in a day, although the number of trains depends on the day. 
We wonder what the frequency of the train between Ahmedabad and Mumbai will be. 
7. There is a "Shinkansen Theater", that is the cleanup crew who clean the entire train in 7 minutes in Japan!
So what we know is that the shinkansen in Japan is always clean. Hey, best of luck doing that in India, you guys.
8. Passengers can bring food and beverages onto the Japan Shinkansen trains and enjoy the ride with all that beautiful view. 
If that is allowed in India, the Indian version of Shinkansen Theater will have a hard time getting all the food smell out.

9. The passengers riding the Shinkansen around Shizuoka prefecture can enjoy a view of Mount Fuji if the weather is good enough in Japan. 
And that is the kind of natural beauty that Japan's PM hopes to enjoy in India "through the windows of a bullet train" when he comes back in a few years.
10. For the project in India, the Japan International Cooperation Agency will not only provide a loan for 80% of the total cost of the line, but also charge an interest of just 0.1%, after a moratorium of 15 years. 
Sounds pretty fascinating, doesn't' it? Here's hoping it doesn't result in another Tejas Express.