"Don't come upstairs. I will handle this."
Those were Major Sandeep Unnikrishnan's last words as he went up a flight of stairs of the Hotel Taj Palace on the fateful night of November 26th, 2008. He knew he was walking into danger but that didn't bother him. 
He was there to save the day and that's exactly what he did.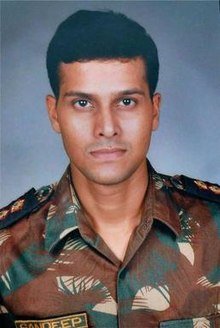 Born in 1977, Sandeep joined the NDA in 1995 and was inducted into the Indian Army 4 years later. The same year, he fought in the victorious Kargil War. 
In 2007, he was recruited into the Special Action Group (SAG) of the National Security Guard (NSG). The 51 SAG is tasked with counter-terror operations.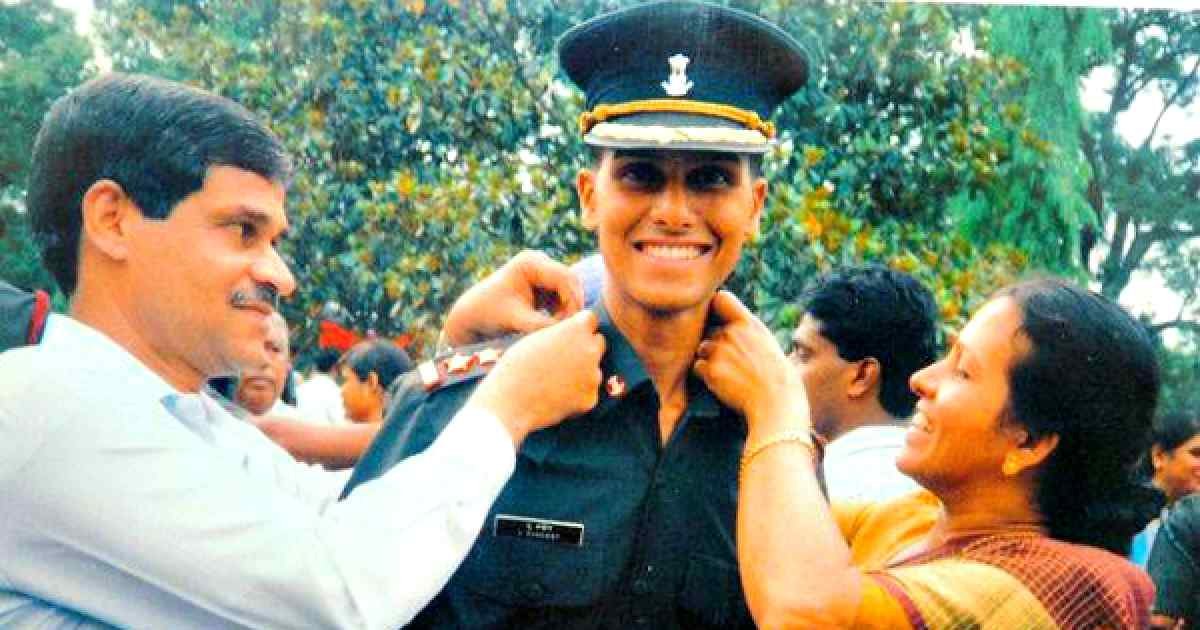 When the Mumbai attacks happened, Sandeep was team leader of the SAG deployed at the Taj Palace Hotel. Their mission was to rescue hostages trapped inside.
Sandeep entered the building along with 10 commandos and started rescuing hostages trapped/hiding in various rooms. The terrorists were shooting from the upper floors of the hotel, and Sandeep and Co. fired back, forcing the terrorists to retreat. 
During the operation, one of his team members, Sunil Yadav, took a bullet and fell. He would've been shot dead within seconds if it wasn't for Sandeep's bravery. Sandeep rushed in to save Sunil and dragged him out. He took a couple of hits himself but that did not stop him. 
He continued firing and charging at the terrorists as if nothing had happened.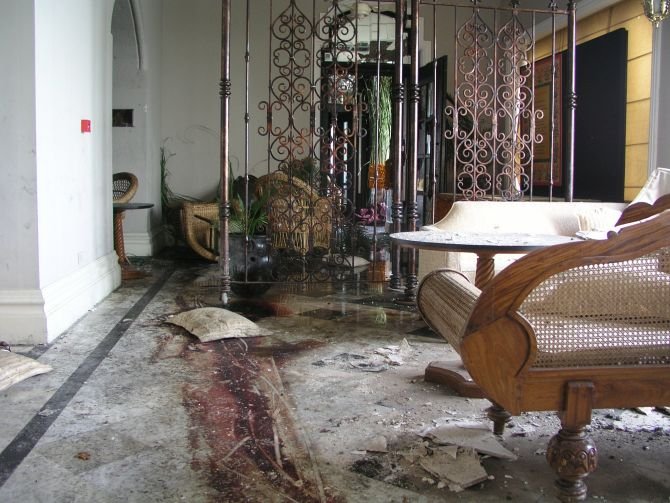 Unni finally managed to rescue all the 14 hostages trapped inside that wing of the hotel but the terrorists were escaping. Not worrying about his own safety, he charged upstairs after them. He managed to shoot down a couple more terrorists before he was shot from the back.
One of the terrorists hid behind a statue and shot Unni from behind. He continued firing even as he fell, until he stopped breathing. His death did not go in vain as very soon, the SAG managed to eliminate all the terrorists hiding in the hotel. 
For his bravery, Unnikrishnan was posthumously awarded the Ashok Chakra in 2009. His funeral was held with full military honours.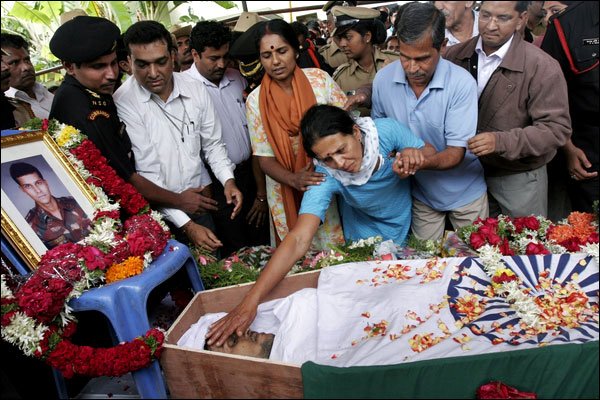 Let us never forget his valour.