Permanent Account Number (PAN) card issued by the Income Tax Department, is something that saves you from identity crisis during many situations in life. Say for instance, when you want to get a railway ticket hurriedly. This blue card is an important piece of document and is important for all your financial transactions.
This is what a PAN card looks like: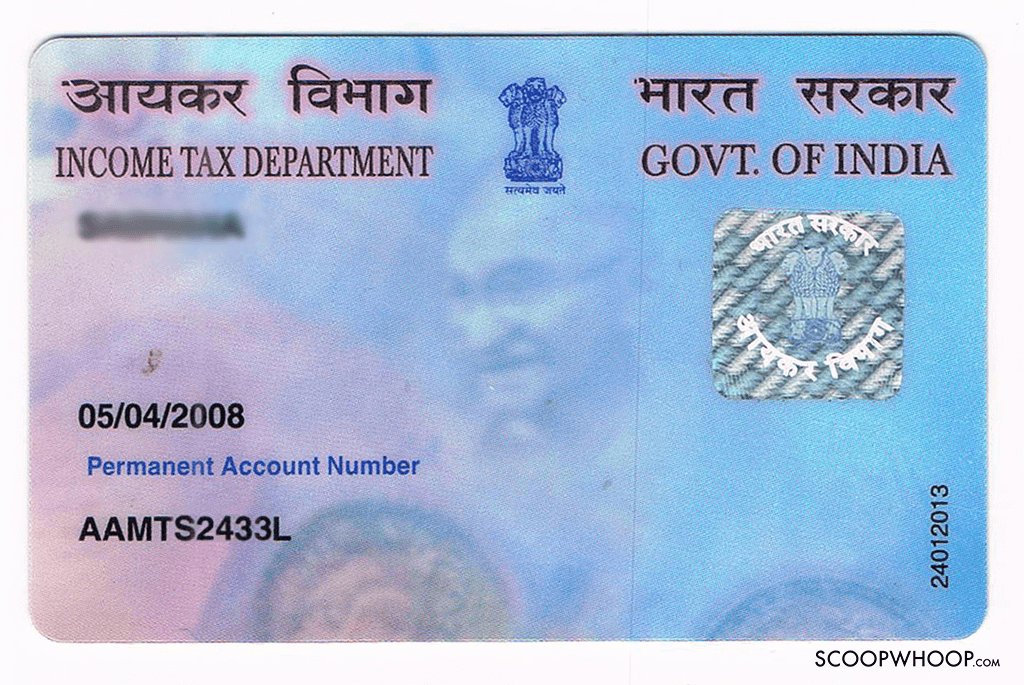 Ever wondered about the combination of those ten characters and what do they represent? Well, let's find out.
The first three characters represent an alphabetic series starting from AAA to ZZZ.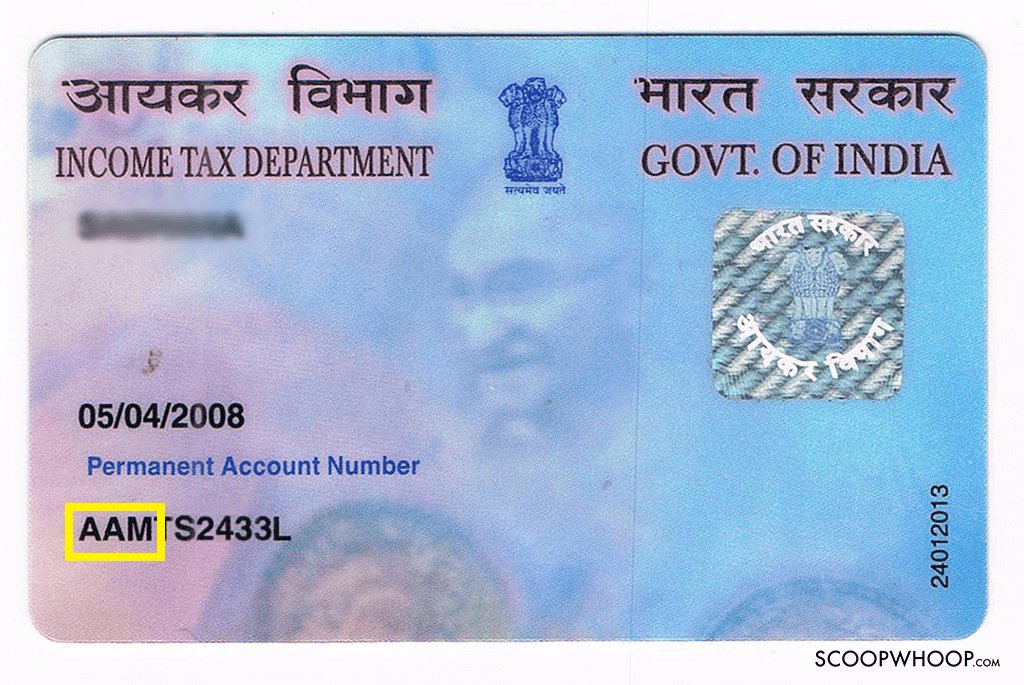 The fourth character represents the status of the PAN holder. 
C stands for Company, P for Person, H for HUF (Hindu Undivided Family), F for Firm, A for Association of Persons (AOP), T for AOP (Trust), B for Body of Individuals (BOI), L for Local Authority, J for Artificial Juridical Person and G for Government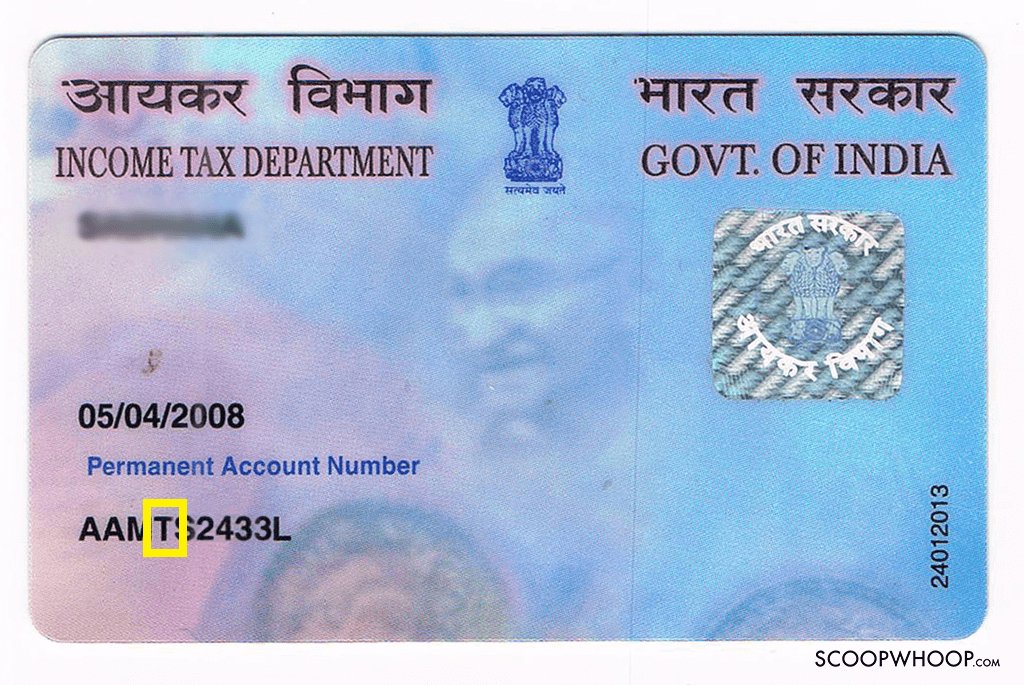 The fifth character is either the surname (in case of a person) or the name of the entity (in all other cases).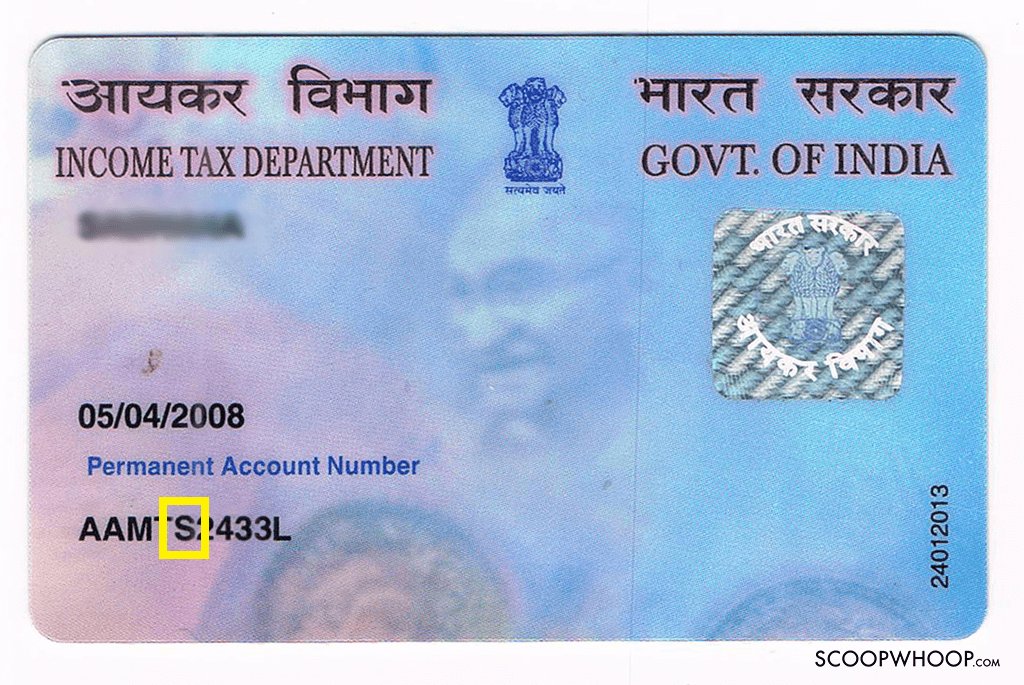 The sixth to ninth characters are sequential numbers running from 0001 to 9999.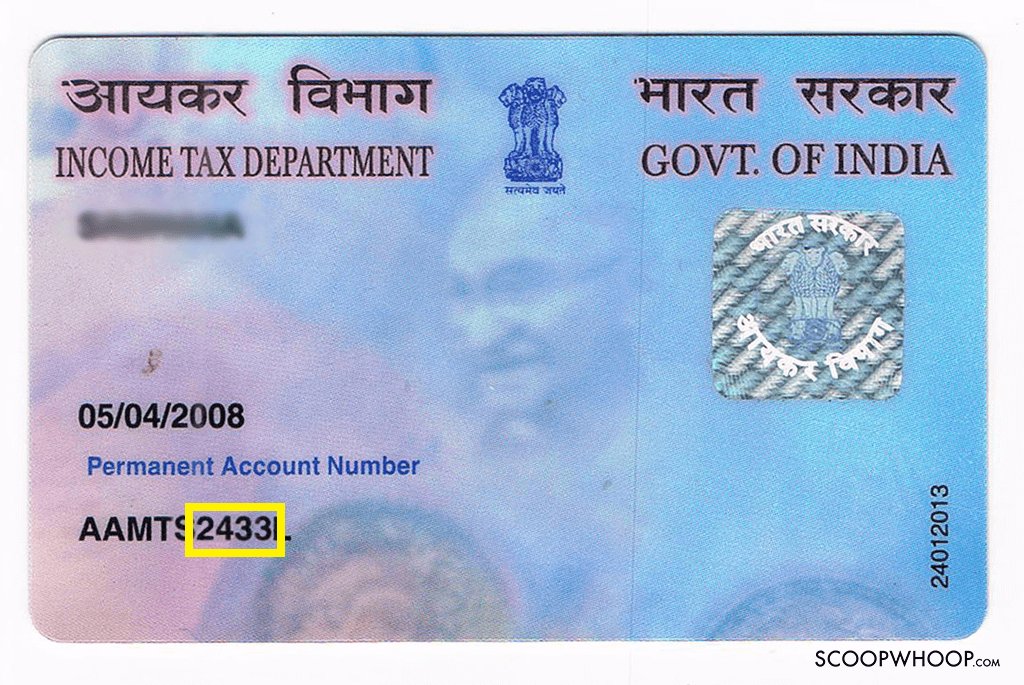 The last character, i.e. the tenth one, is an alphabetic check digit which is generated by applying a formula to the preceding nine letters and numbers.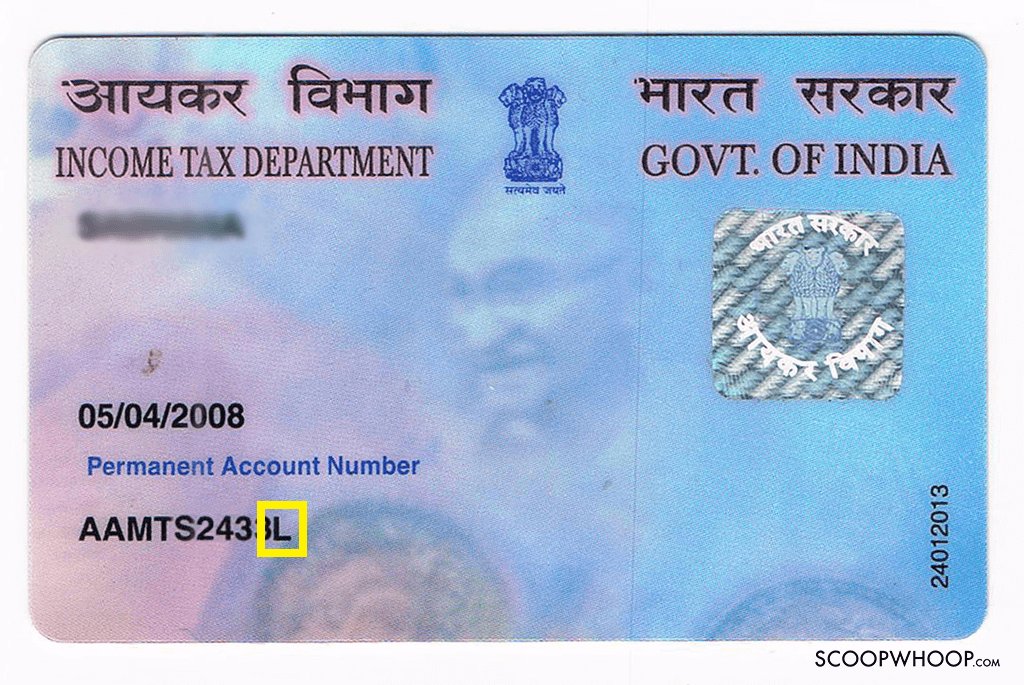 Now you know!