The results for assembly elections in 5 states of India: Rajasthan, Madhya Pradesh, Chhattisgarh, Telangana and Mizoram came out yesterday, with Congress winning in Rajasthan and Chhattisgarh and being the single largest party in Madhya Pradesh.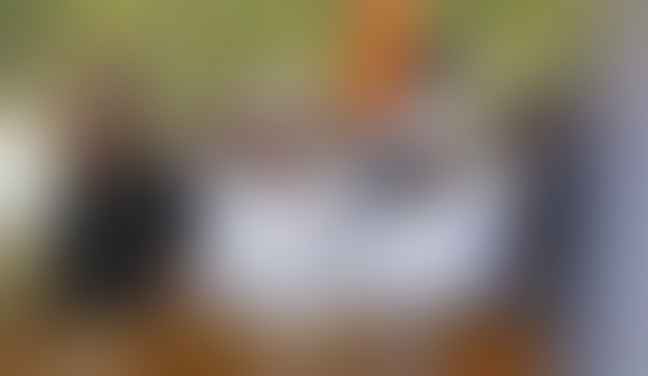 This was obviously a huge achievement, given that the Chief Ministers in all the three states were from BJP. Addressing the media after the results, Rahul Gandhi- President of The Indian National Congress- was gracious in his approach and thanked all the Chief Ministers.


#WATCH live from Delhi: Congress President Rahul Gandhi addresses the media https://t.co/T5Pnun5d8p

— ANI (@ANI) December 11, 2018
This did not go unnoticed and while most people appreciated the fact that he was so humble in victory, some could not help but compare him to PM Modi.
A pleasure to watch Rahul Gandhi evolve. We will see a much faster transformation I believe, at the rate he us going. Today's press conference was like never before #RahulGandhi

— mickey singh (@crackshotmickey) December 11, 2018
Are tune Rahul Gandhi ki Press conference dekhi????Yaar he is very impressing Fan fan fan 😅🙈

— Zamu😛😛 (@MeSamruddhi) December 12, 2018
Rahul Gandhi's press conference today is an antithesis of everything that is Narendra Modi. Including the press conference.

— Expertanalystix (@ExpertAnalystix) December 11, 2018
Rahul Gandhi had a press conference at congress headquarters asked questions which were not scripted impromptu answers humble in victory .what a way to celebrate one year of his congress presidency.on other hand we have arrogant Modi who dare not face the press in his tenure

— Never Underestimate The Voter They are all Supreme (@Anupbhatia7) December 12, 2018
Just now I was seeing the Press Conference of Rahul Gandhi.He has really evolved now.Modi is no match for Rahul. This is sure now.

— Er. Mahendra K. Kain (@ERKAIN) December 11, 2018
Yesterday @RahulGandhi press conference was one of the best in a calm way, no attitude, shows the maturity & deserve to stand opposite to #NarendraModi for #PM post, #congress comeback need to be praised, good work expected, keep going, it's a starting of a new era for #Congress

— ashish bothra (@ashishkbothra) December 12, 2018
Whoever make fun of Rahul Gandhi (Including me) just see his yesterday's Press conference.. You will change you mind about him..👍

— भाईसाहब (@Bhai_saheb) December 12, 2018
A very mature press conference by @RahulGandhi appreciating the efforts of the outgoing chief ministers from BJP. Politics needs more civilty and glad to see this.

— Giridhar S (@giridharsri) December 11, 2018
Rahul Gandhi's press conference yesterday waa top notch, really really good.

— Shivam (@simplyshivam08) December 12, 2018
After watching todays press conference, i can definitely say that @RahulGandhi era has started. the way he put things. loved his gracefulness and humility ,rare nowadays! #RahulGandhi

— anmol (@antu_barwa) December 11, 2018
Congratulations @RahulGandhi for spectacular victory.

Just watched your press conference... I see the hopes and hate less politics...Congratulations once again and best wishes!— Snehal Jadhav (@Snehaljadhav001) December 11, 2018
Must admit that Rahul Gandhi has come a long way in the last few years. Amazed by the graciousness and humility he showed in the press conference. Particularly loved the bit where he said losing the 2014 election was the best thing that happened to him. #Results2018

— Praneet Jaswani (@praneet97) December 11, 2018
Right now seeing the press conference by Rahul Gandhi. What a transformation!? He is talking like a true leader with great humility. More important thing is, RaGa is answering unscripted questions!!

— Pranjit (@pran_en) December 11, 2018
Have to say @RahulGandhi showed that rare flash of sincerity and honesty in that press conference today.

— Anupam Gupta (@b50) December 11, 2018
Gracious press conference by Rahul Gandhi. Never hurts to be civil and nice, especially in victory.

— Ruhi Tewari (@RuhiTewari) December 11, 2018
. @RahulGandhi shows utmost humility, thanks congress workers, farmers, youth, small businesses, he thank opposition party CMs in MP, Raj, CG for their work and promises to take the work forward. #CongressWinsBig #Pressconference

— Sanjukta (@sanjukta) December 11, 2018
On the other hand, PM Modi also said that the BJP 'accepts the people's mandate with humility'.