It is a dark day for us as a country as Tigress Avni was hunted down in cold blood and killed last night. And we are collectively mourning the unnecessary loss of the 5-year-old mother of two.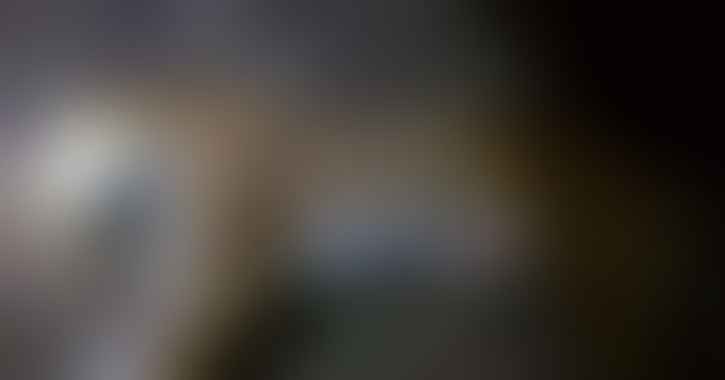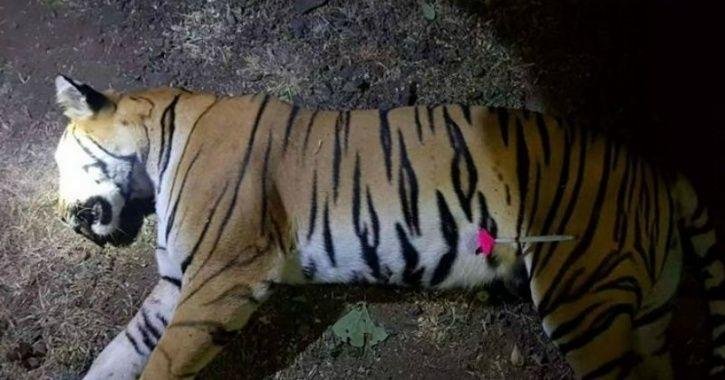 The Twitter-verse is enraged, and rightly so. And here's what they have to say about the nation's grave loss.
.
Dear Avni, Sorry that our justice system is ineffecient to ensure justice to you. There could have been a better option than shooting you, only if Govt & Officials had resolute will. Dark day in history of Willdlife conservation.#Avni

— Prasad guru (@prasad3197) November 3, 2018
.
Wild life conservationists and experts of repute must be called in to save the cubs of #Avni before they are wiped out by these unethical hunter murderers! Stop this supaari system for wild animals. You are in their habitat, respect that. Stop wiping out tigers for money! Please.

— Siddharth (@Actor_Siddharth) November 3, 2018
.
Sad Day.China has reversed Ban on Tiger/Rhino products for medicinal uses.While on home ground Despite all efforts,#Avni has been shot dead by the hunters, a leopard killed in Hit in run in Virar,Idiocy Reigns.Losing battle for our wildlife in Man Politics and Animal conflict.

— Raveena Tandon (@TandonRaveena) November 3, 2018
.
Supreme Court killed #Avni tigress in Maharashtra I was a part of 1411 campaign where we saw government taking measures to increase the population. Guess Calcium and corporate stints are more important today than the big cat.

— Chandran (@moulistic) November 3, 2018
.
This is the most shameful thing

We live in a society where poor animals are killed instead of showing mercy by capturing themWe live in a country where there are MERCY petitions for Terrorist and not for a mother of 10 months old cubs #Avni @INCIndia@SMungantiwar @Dev_Fadnavis pic.twitter.com/kslMBPYCbY— pravin chheda (@chheda_pravin) November 3, 2018
.
So it finally happened.. we can't catch the crooks, we sure can summon courage to kill tigers! A poignant story comes to an inevitable end.. https://t.co/BcvgErjmX9

— Rajdeep Sardesai (@sardesairajdeep) November 3, 2018
.
No proven evidence!! Yet fate is against her.. we should be ashamed of being a human 😭.. RIP #Avni #AvnithetigressMoreover she is a MOTHER.. Sorry🙏 pic.twitter.com/AxpOWxwWru

— Sekhar m a (@ma_sekhar) November 3, 2018
.
Congratulations people, another tiger murdered, another species closer to extinction, another hindrance to illegal trade obliterated.#Avni#AvniMurdered pic.twitter.com/0TW92ikNWa

— Shruti Agarwal (@ShrutiAgarwal28) November 3, 2018
.
#TigerConservation is something most of us have given voice to. Can we please condemn the murder of #Avni without any whataboutery? Our children will not know what a tiger is at this rate. Violating norms to kill our national animal is a bleeding #shame! What a horrible tragedy!

— Siddharth (@Actor_Siddharth) November 3, 2018
.
Please everyone feed strays in the name of #avni. Let's make a better world together and show these scumbags that there is still positivity and we can still win. Let the tigress roar in heaven and rage for her cubs. Battle has just begun. #saveenvironment

— Mouli Khulbe (@FMLfurever) November 3, 2018
.
#Avni the tigress is no more. She had been shot dead.Her only fault was that she was the mother and some people have dirty eyes o. Her home...There were other alternatives but they choose to kill her...🙏😢😢#RIP #AVNI

— sapna chourasia (@ChourasiaSapna) November 3, 2018
.
@SMungantiwar you are such a coward and disgrace to humans. You killed an innocent tigress for money, wait for the wrath of tigress and God you moron. Your entire family will face the peril. So many and I curse you! #avni #avnikilled #Avnithetigress

— Mouli Khulbe (@FMLfurever) November 3, 2018
.
It's a black day! So finally Avni lost the battle to the most dangerous species living on this planet! Ashamed to be a human."Dart pinched to its body"!! The stage was all set to kill her, capturing her was just a myth!We failed #letAvnilive #Avni #Avnithetigress

— Jayeeta Sengupta (@jaysengupt) November 3, 2018
.
With immense sadness I inform you that @SMungantiwar murdered #Avni in cold blood. As always @Dev_Fadnavis made false promises. Who cares for the life of tiger when Reliance and other such Man-eaters are on the prowl for forest land. #Murderers https://t.co/q5XoPqrGti

— Preeti Sharma Menon (@PreetiSMenon) November 3, 2018
.
What kind of cruelty is this? In the era of having all the modern equipments we chose to kill #Avni with bullets. There could have been another way to capture her. She was not a rabid animal. I am ashamed with this act. My country is ashamed with this act. pic.twitter.com/bsaYpAqDAy

— chintan gohil (@chintangohil3) November 3, 2018
.
Truth #Avni #HangOurHeadsInShame pic.twitter.com/vBQ1XQchn6

— Kubbra Sait (@kubrasait) November 3, 2018
.
Shocked & saddened that #Avni the Tigress has been shot. So bloody callous & unnecessary. Refuse to believe that was the last option!! And we call the Tiger our NationalAnimal????? This is a #NationalShame.

— Avinash Gowariker (@avigowariker) November 3, 2018
.
#Avni has been shot dead.. now her nine month old cubs are the targets... Today we hang our heads in shame and sorrow.!! https://t.co/6eKuwUwZ31

— Neenu Sodhi (@NeenuSodhi) November 3, 2018
.
Heartbroken and angry that #Avni the Tiger has been killed. 💔😢🐅😡 RIP Avni, so sorry we could not save you.

We must keep fighting, Avni's two precious cubs need us. All animals need us to be their voice.— Christine Wilson (@chriswilson_3) November 3, 2018
.
Murdrs, Rapists and othr criminls get trial before being punishd and are relelasd if offence nt provd beyond reasonabl doubt but can kill a tiger for being suspect of being man eater No princpl of naturl justic for nature itslf SAD #Avni #TigressAvni #savetiger

#EqualityForAll— tungesh (@tungesh_adv) November 3, 2018
.
World is moving towards horror & India 🇮🇳 also joining the cruel world. But not all Indians, but few leaders are join the cruel world 😡 RIP #Avni. This got this picture from FB and it is going viral. Leaders who failed us miserably. pic.twitter.com/Iwdwkq0bIw

— YangChenDolkar (@DolkarChenYang) November 3, 2018
.
She was never a man eater! Never proven! Only corruption has been proven. Let the world hear this! #avni should never be forgotten! Human greed won this time! #neveragain https://t.co/zms9lerVSR

— toso (@toso35305250) November 3, 2018
.
Posting beautiful photos won't help the tiger conservation please speak out against government's greedy intention of demolish forests. Roar against hunting operation of mother tigress #Avni. Unplanned development and tiger conservation won't go together. #LetAvniLive https://t.co/vJ2BZmdZT3

— Koushik Das 🇮🇳 (@koushikdas47) October 31, 2018
.
RIP Dear Avni. 😭Please forgive us 🙏🙏😭😭 #avni @PetaIndia @peta @MahaForest pic.twitter.com/CtCVMSry4L

— आपली सांगली (@apansanglikar) November 3, 2018
.
Ecological balance can never be restored through the barrel of a gun as murder does not address the root cause of human-wildlife conflict: https://t.co/9Spc2SxvK0 #Avni

— PETA India ❤️❤️ (@PetaIndia) November 3, 2018
.
Sorry #Avni, you shouldn't have trusted our false promise of 'National Animal'. Rest in peace...#TigressAvni pic.twitter.com/XPHBBGRtyO

— Mani Ram (@maniramk79) November 3, 2018
.
That's y killing happening in India. #Avni was shot dead & didn't care for #conservation. It's a high time #ChineseMedicine needs advancement to stop using cruel ingredients into their medicine. #SaveTigers #China #India pic.twitter.com/ckETpQGWjA

— YangChenDolkar (@DolkarChenYang) November 3, 2018
.
Let's remember gunning dn of Tigress #Avni (+ by implication her two innocent cubs) as a dark day in the nation of Project Tiger, @CentralIfs 😪@Dr_RajeshGopal @BittuSahgal @MahaForest @vikaskharage @SMungantiwar @ParveenKaswan @IndianYash @prernabindra pic.twitter.com/I3vSK5ByjM

— Rohit Bansal 🇮🇳 (@theRohitBansal) November 3, 2018
.
National Shame! #Avni lost the battle to the most horrible species living on this planet! Ashamed to be a human. We failed #letAvnilive #Avni #Avnithetigress pic.twitter.com/fBAOEnlEO0

— Koena Mitra (@koenamitra) November 3, 2018
.