We all probably love playing dumb charades when we are with our friends and family. But have we ever tried having some fun with the game on social media with random people?
Well, a Twitter user by the name Matt did exactly the same and the outcome was worth taking a look at. He just asked everyone to share their favourite movie on his timeline without revealing the name. 
To which Twitter was flooded with tons of popular dialogues!
Here, enjoy the game:
1. *Burp*... Oops, excuse me!
Answer: Queen.
2. Craving Maggi now!
Answer:  Yeh Jawaani Hai Deewani.
3. It is not Toilet: Ek Prem Katha !
Answer: Bhool Bhulaiya.
4. The feels when you're on a holiday!
Answer: Highway.
5. When you lie for a chutti!
Answer: Paa.
6. Aise achche din kab aenge?
Answer: Swades.
7. Usain Bolt has his life sorted.
Answer: 3 Idiots.
8. High expectations? Bitch please!
Answer: The Shawshank Redemption.
9. When you get a long weekend!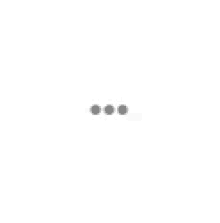 Answer: The Pursuit of Happyness.
10. The only one to save you when you're in trouble!
Answer: Ishq.
11. Just when you return from a world tour!
Answer: Rang De Basanti.
12. Life struggle to get up early every morning!
Answer: The Notebook.
13. Wish our boss said that to us during appraisals.
Answer: The Godfather.
14. When your friend is drunk AF!
Answer: Harry Potter and The Chamber of Secrets.
15. Shit happens!
Answer: Forrest Gump.
Haha...That was fun, right?