On March 5, US-based channel CNN started a six-part series called 'Believer' anchored by "religious scholar" Reza Aslan. The website describes it as a "spiritual adventure series" where Aslan "immerses himself in the world's most fascinating faith-based groups to experience life as a true believer".
For the Indian aspect, the show focuses on Aghoris - a small Hindu Shaivite sect that is known for their uncommon and grisly rituals as they deny that anything is dirty or pure.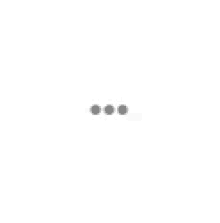 This is one of the several reasons why the show is being slammed by the Hindu community both in the US and in India. While 'aghoris' are no doubt a sect of Hinduism, they don't represent the religion in its entirety, critics have said. 
American Hindus Against Defamation, a prominent Hindu organisation in the United States, recently issued a statement calling the show "xenophobia" and particularly "Hinduphobic." Eminent Indian American Shalabh Kumar, a top supporter of the US President Donald Trump called the show "a disgusting attack on Hinduism."
The channel was also criticised widely for referring to Varanasi as the "city of the dead" in the show's preview.
All this has resulted in a US politician to take to Twitter to lash out at the show for "mis-representation" of Hinduism. The politician Tulsi Gabbard, a member of the Democratic party and a practicing Hindu, has accused the show of promoting false stereotypes about caste, karma and reincarnation through sensationalism
CNN or the anchor Reza Aslam has not yet reacted to the criticism.