A video of people vandalising the temple ruins of Hampi is going viral on social media.
Local Tourists destroying Stone Pillars in Heritage Site at Hampi, Karnatakahttps://t.co/xkoBTAAMNG pic.twitter.com/mse73jQMRw

— Reddit India (@redditindia) February 1, 2019
The locals are now demanding strict action against the people in the video. They are also demanding higher security for the World Heritage Site.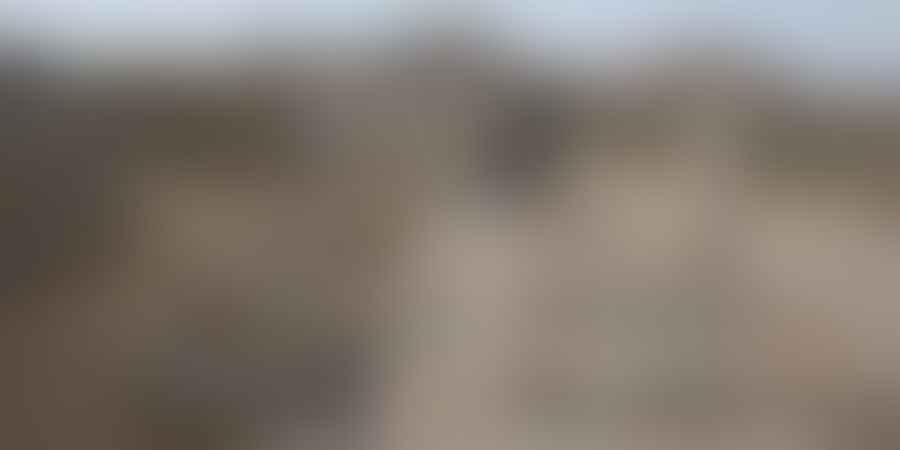 #BIGNEWS: A few miscreants were caught on camera destroying the pillars of Vishnu temple at the @UNESCO world heritage site #Hampi. Activists have expressed anger against the cops and @ASIGoI pic.twitter.com/nDAP1mu70b

— NEWS9 (@NEWS9TWEETS) February 2, 2019
Just a couple of weeks ago, Hampi was ranked second in the New York Times' list of must-visit destinations in 2019.
At a time when we are trying to rebuild and preserve our cultural heritage, this act is really unacceptable.
It has angered people all over the social media.
How can anyone destroy these priceless ancient structures? Someone sent me this video and this is just UNACCEPTABLE! How is this not on News media? Enough is enough, let us find these criminals, please retweet and tag anyone who can help. Attn @ASIGoI 😡😡 #SaveAncientIndia pic.twitter.com/2J59PAHfEr

— ᏢᏒᎪᏉᎬᎬᏁ mᎾhᎪᏁ🔥 (@PraveenMohanET) February 1, 2019
#SaturdayThoughtsLocal tourists destroy stone pillars at Hampi, Karnataka a UNESCO World Heritage Site 'for a video shoot'. Ranked as world's 2nd tourism spot, why we show zero respect for our own profound legacy?#SaturdayMotivation#SaturdayMorningpic.twitter.com/bxJz7FOl1c

— Geetika Swami (@SwamiGeetika) February 2, 2019
Please take a proper action against these morons.What is happening to pride of Karnataka and India?? #Hampi - @CMofKarnataka @hd_kumaraswamy @incredibleindia @KarnatakaWorld @narendramodi pic.twitter.com/JWyGhHVzNX

— Sunil AK (@SunilAralikatti) February 2, 2019
So the news is real... Some miscreants were destroying our Hindu heritage site HAMPI, this video is true !!! https://t.co/qPpc7IK72t

— No Conversion (@noconversion) February 2, 2019
Pl help finding these criminals who destroyed some UNESCO protected structures at Hampi as shown in the video. Apparently one is Ayush Sahu a rapper from Bangalore but deleted his SM profiles. He must go behind the bar with his friends.@LostTemple7 @ReclaimTemples @Bharathgyan https://t.co/IMqRhw3TJ0

— Thiyagu (@jThiyagu) February 1, 2019
@MinOfCultureGoI can u pls have a look on this video It's our World heritage Hampi ... got devastated by seeing a maroon is destroying our old age monuments #savehampi pic.twitter.com/rvFRhBgm3Y

— Thyagaraj (@Thyagaa) February 1, 2019
Apparently, the authorities have assured to look into the matter and take action against those involved in such disrespectful acts.
@CPBlr @AddlCPAdmn @DCPAdmnBCP Have informed to cyber crime Police station to look into this issue

— BengaluruCityPolice (@BlrCityPolice) February 1, 2019