Remember the photograph of Omran Daqneesh, the young Syrian boy who was wounded, covered in dust, sitting dazed and confused after he was pulled out of rubble in Aleppo? Having survived an air strike that destroyed his home, the little one's photograph shook the entire world and made everyone angry at the horrifying condition of Syrians. People shared his picture, vented out their anger on social media, and then went on with their lives. But one kid actually thought of doing something about it.
When six-year-old Alex saw Omran Daqneesh's photograph, he wrote a letter to President Obama asking him to bring Omaran to US so that he could make him a part of his family.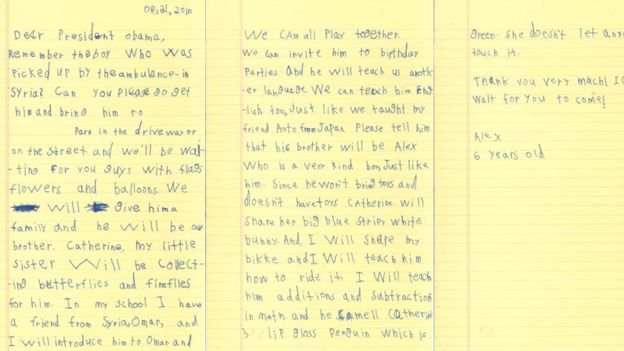 Alex's kind gesture has moved everyone. In the letter, he wrote that he would give Omran a family and that he would be like a brother to him and his little sister. His letter was published by the White House and in the President's words, the letter was from a child "who hasn't learned to be cynical, or suspicious, or fearful". 
Here's how he began his letter:
"Dear President Obama, remember the boy who was picked up by the ambulance in Syria. Can you please go get him and bring him to our home. We'll be waiting for you guys with flags flowers and balloons. We will give him a family and he will be our brother."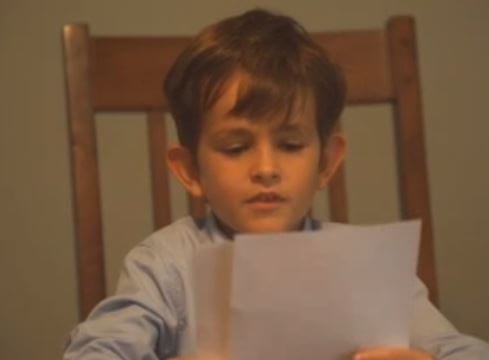 Watch this video of little Alex reading out his letter to President Obama and teaching everyone a lesson in humanity.