Keeping up with the age-old tradition, yet another Indian has won the American National Bee. 
Ladies and gentlemen, meet 12-year-old Ananya Vinay, the winner of 2017's National Spelling Bee contest.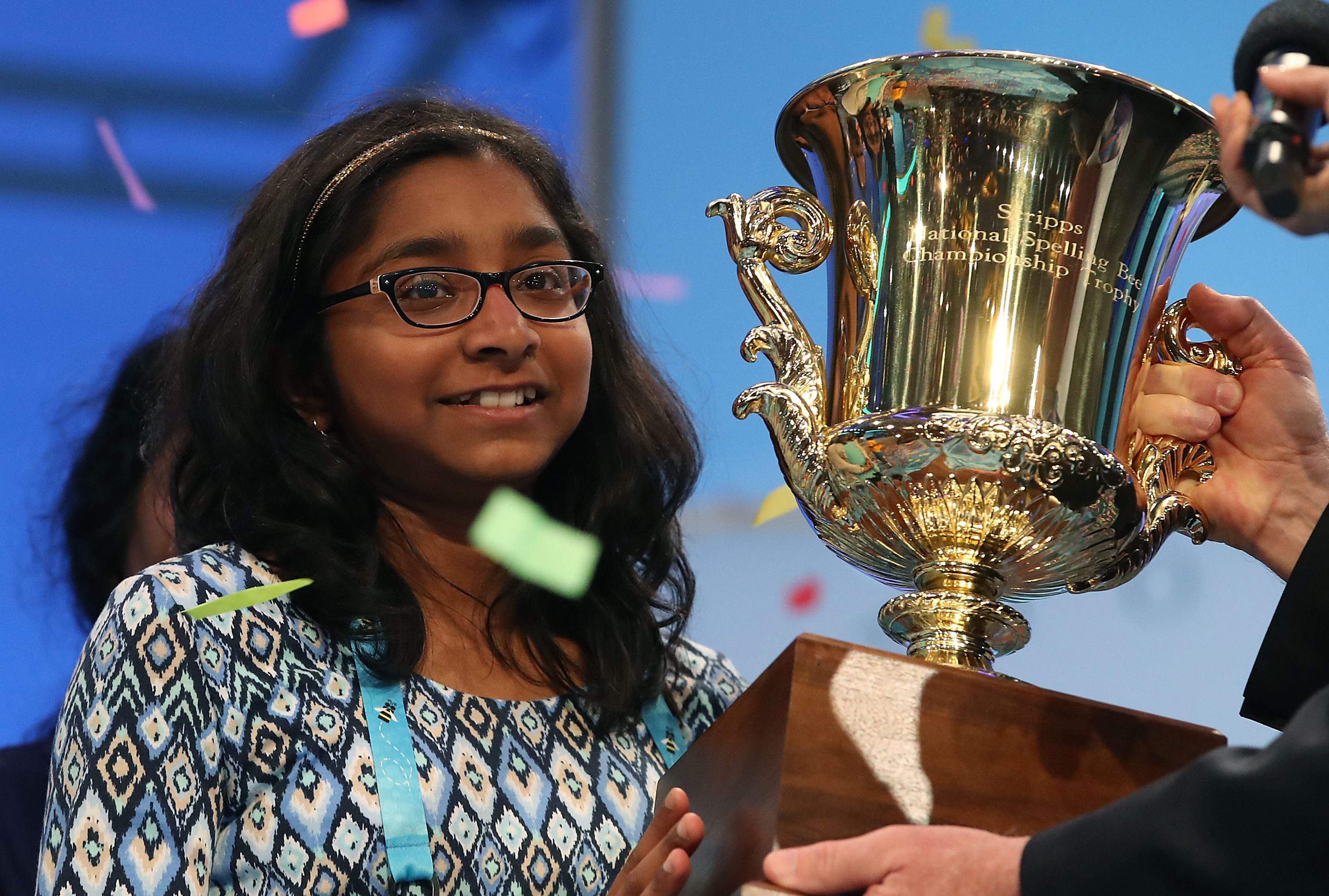 Ananya slogged through the 12-hour long competition and finally won it by correctly spelling the word 'marocain'; a dress fabric made of silk or wool or both.
She took home a $40,000 cash prize and was invited to CNN.
Where she was asked to spell the toughest word ever!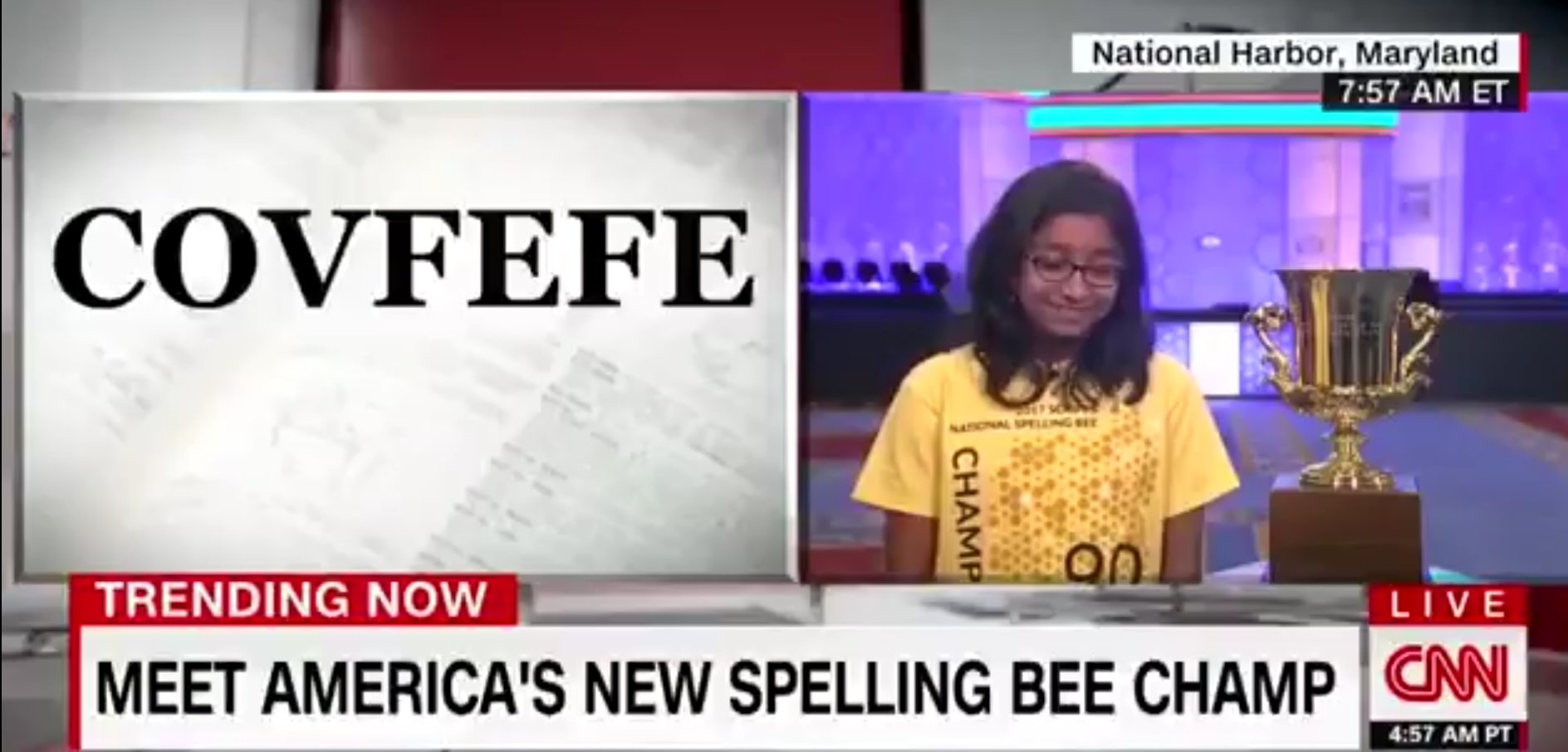 Because hey, don't claim to be a fan of words till you know this word.
The anchor also seemed to believe that just because Ananya was of Indian origin, she'd only be 'familiar with Sanskrit'.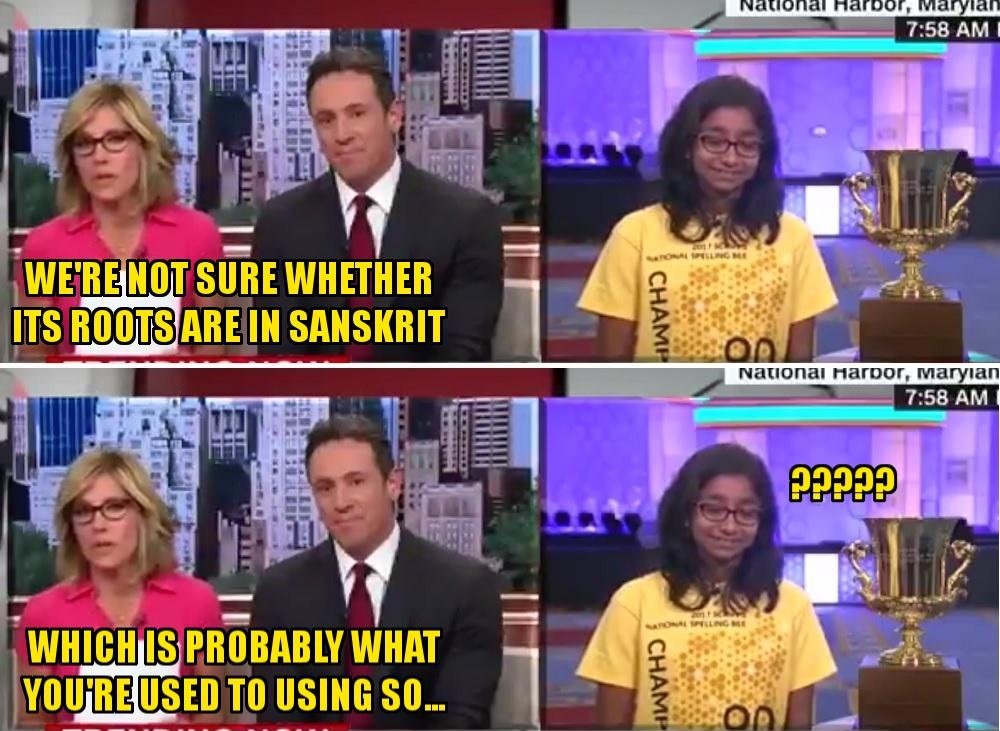 Soon after the clip was posted by stand-up comic Jeremy McLellan, it evoked some sharp responses from Twitterati. 
Reinforcing the Sanskrit stereotype on a champion of a Indian origin, really?How progressive @CNN?Ever stepped outside the USA for #Covfefe?

— Monica Jasuja (@jasuja) June 4, 2017
Even Silicon Valley star Kumail Nanjiani came out in support of Ananya.
Check out the clip right here.
12-year-old Ananya Vinay won the National Spelling Bee so naturally CNN had her on to spell "covfefe" and say some racist stuff to her. pic.twitter.com/Qirb8CpBV9

— Jeremy McLellan (@JeremyMcLellan) June 3, 2017