DISCLAIMER: Graphic video.
In a dreadful accident, rooftopping claimed the life of an internet star known as 'China's first rooftopper'. 
At the age of 26, Wu Yongning plunged to death from a high-rise 62-storey skyscraper, Huayuan International Centre, in Changsha after losing his grip prior to doing a video stunt.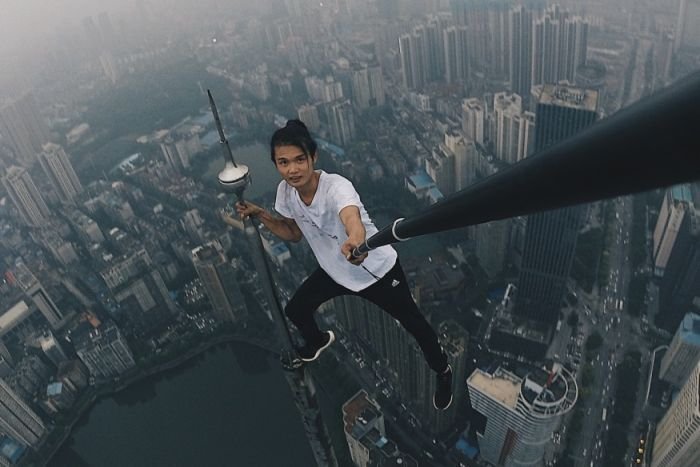 The deadly trend of scaling such tall buildings and engaging in dangerous stunts at the top is as unfortunate as it's dangerous, and apparently, he was to receive 80,000 yuan (₹7.7 lakh) for this stunt.
The incident occurred in the capital of Huan Province where the young man fell 45 feet from the top of the building to a terrace while doing pull ups. 
Here's the harrowing video of the accident:
The heartrending footage of the same was captured by a camera he had placed at a distance to record himself. A window cleaner came across his body later and reported it. Local authorities have regarded it as an 'accident' and ruled out any other possibilities of death.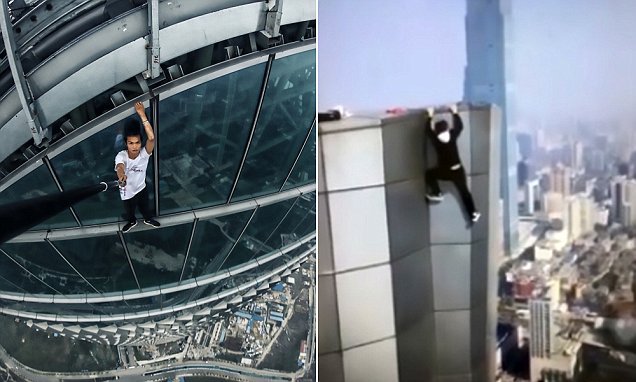 The revelation of Wu's death, who died on November 8, only came to light a month later on December 8 when his fans got concerned upon not finding any new videos on his social media account.
Yongning's girlfriend Jin Jin told the Beijing News that he was planning to ask her parents' permission to marry her after successful filming of the stunt. Also, he was supposed to bring a gift for her family from the money he earned through this video.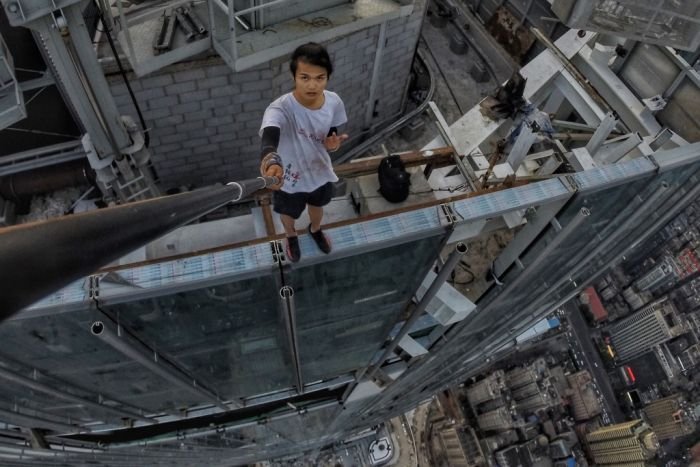 The star who died too young had one million followers for 300 videos on live-streaming video site called 'Volcano' and was paid approximately 55,000 yuan (₹5.3 lakh) for 217 live-streaming sessions. 
He also used to receive virtual currency from his fans for his rooftopping videos.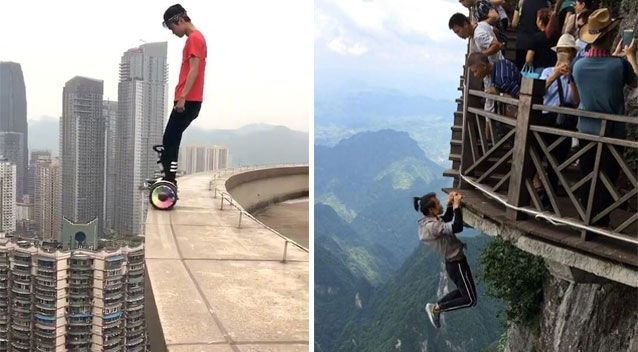 Jin Jin further revealed that the skyscraper is only open till the 44th floor for the public and her deceased boyfriend must have free-climbed about 20 floors to reach the position for the shoot.
Fans are in mourning following the death of the video blogger and have flooded his social media with tributes and condolences.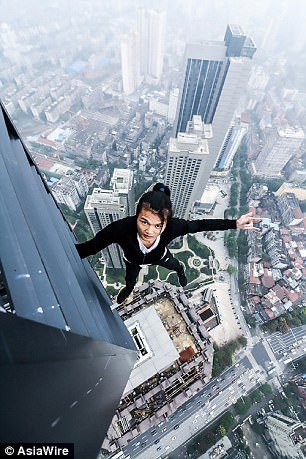 Wu was a rather lowly paid background actor in Chinese films before realizing he could earn more and help his family by doing rooftopping earlier this year. 
And in mere 10 months time, he garnered a decent fanbase and popularity.
These daredevil stunts might give you an adrenaline rush while doing them or watching them, but they have claimed countless lives in the past and continue to do so.