Greeting your boss with a warm hello is a usual office routine but what if you're asked to kiss your boss to say hello?
Believe it or not, a Chinese company based in Beijing has mandated this bizarre practice which is compulsory for all its female employees.
Every morning, the female staff of the company is required to line up and kiss their boss on the lips.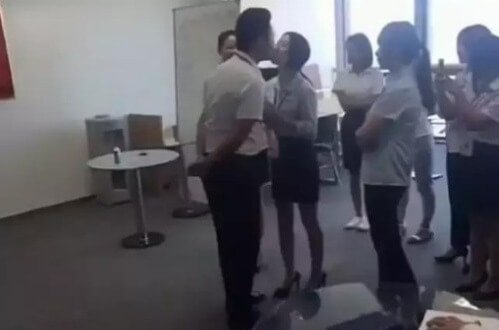 This unusual office culture is followed in a Chinese company which sells home brewery machinery in the Tongzhou District of Beijing. And more than half of its workers are women. 
The owner of this company – who has come up with this rule – believes that it helps boost employee morale and fosters friendship with his employees in the company. WTAF!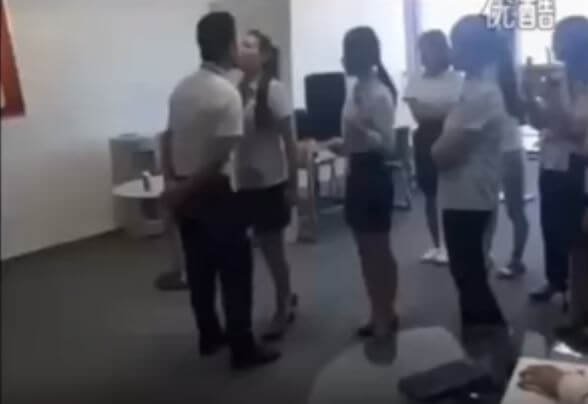 This disgusting practice – in the name of enhancing corporate culture – has attracted a lot of criticism after a video went viral. Not all workers are happy with this practice; two of them refused to comply and were forced to resign from the job. 
Here's the video tweeted by People's Daily China.
*Yikes*