A lot has already been written and spoken about Bollywood award shows and how they're nothing more than just branded, super-expensive ego-massagers for our 'commercial' superstars. And yet, every time they come on our TV screens, you can feel the cringe wriggling up your spine and working its way to our mouths and finally finding an outlet in the phrase: Shut the fuck up, already!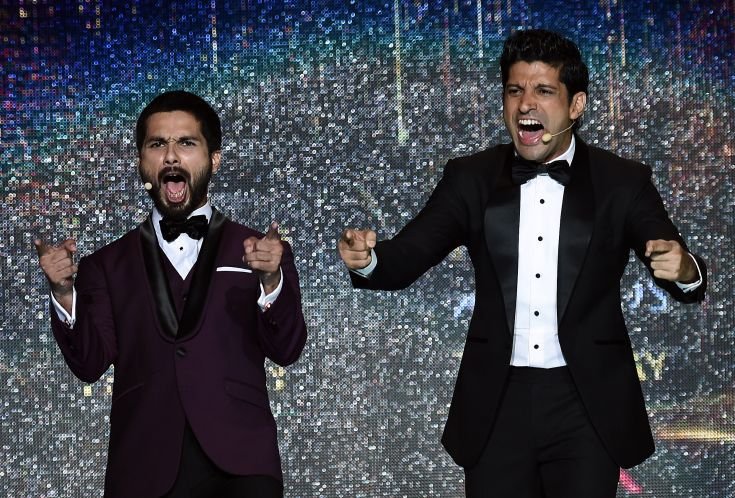 In fact, the cringe fest actually begins way before the actual telecast of the show. It stars with (ghastly) nominations, (sensational) controversies and most importantly, (click bait) promos! I mean, of all people, trust us when we say we know a thing or two about click-bait! 
But then again, award show promos are just next level click-bait, even by social media standards! 
The other day I happened to catch a glimpse of the 61st Filmfare Awards where they promised to return with a crazy dose of entertainment on the other side of the "short" commercial break. What they said got my curiosity, what I saw piqued my interest.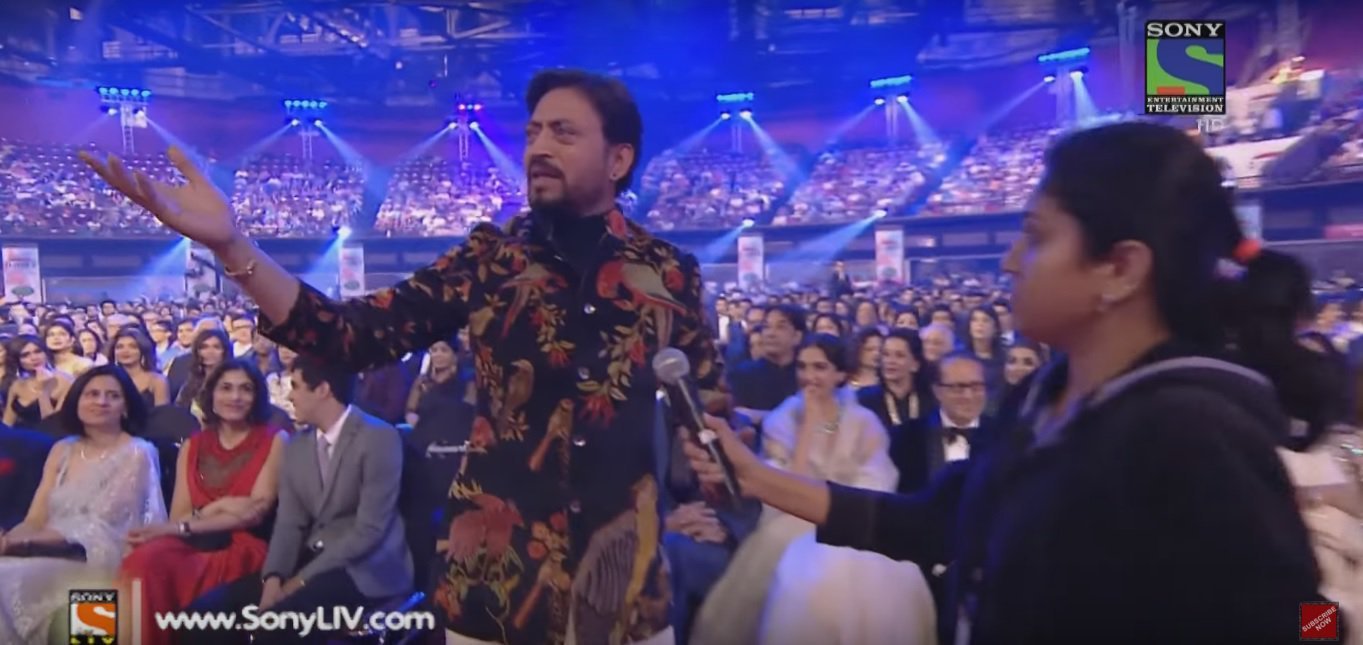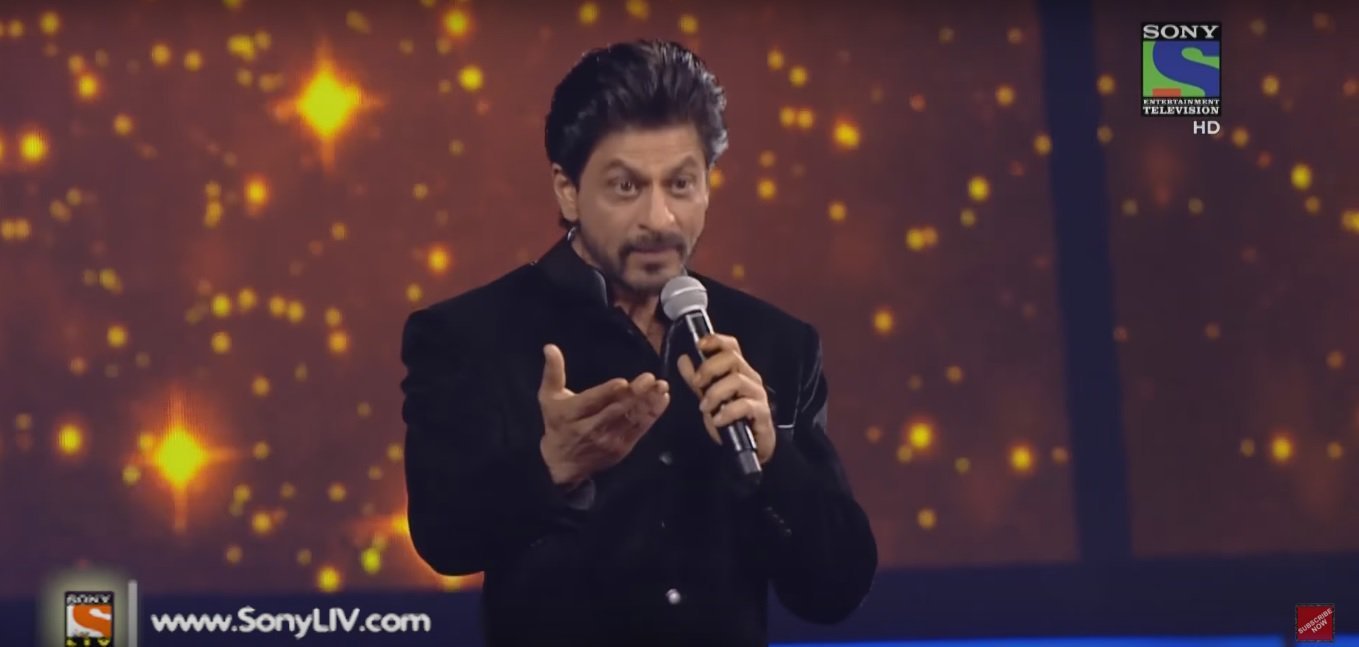 Along with a several thousand dramatic sounds, freeze frames and reaction shots from the crowds, I saw a clip of a heated argument going on between actors, Shah Rukh Khan and Irrfan Khan. 
And however much I believed it to be untrue, my heart said, there's Irrfan Khan in there! And he is just too real and method to indulge in commercial shit like this.
Here are a few pictures from their heated verbal exchange: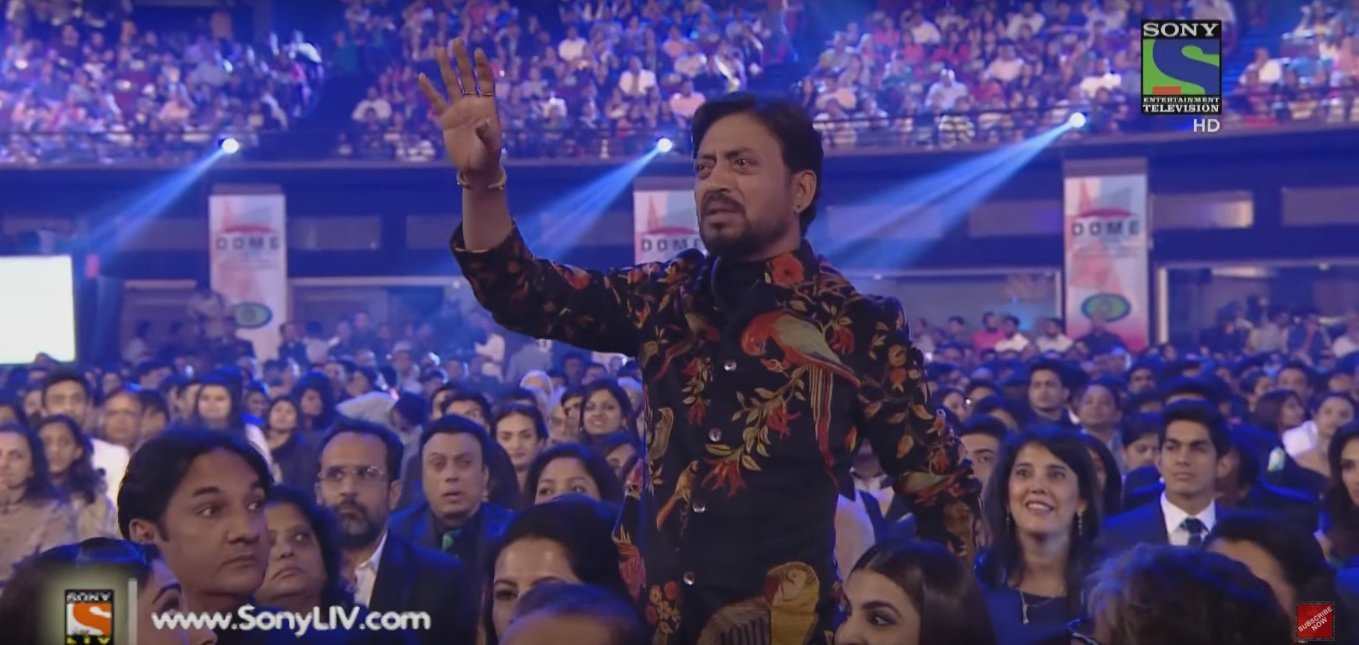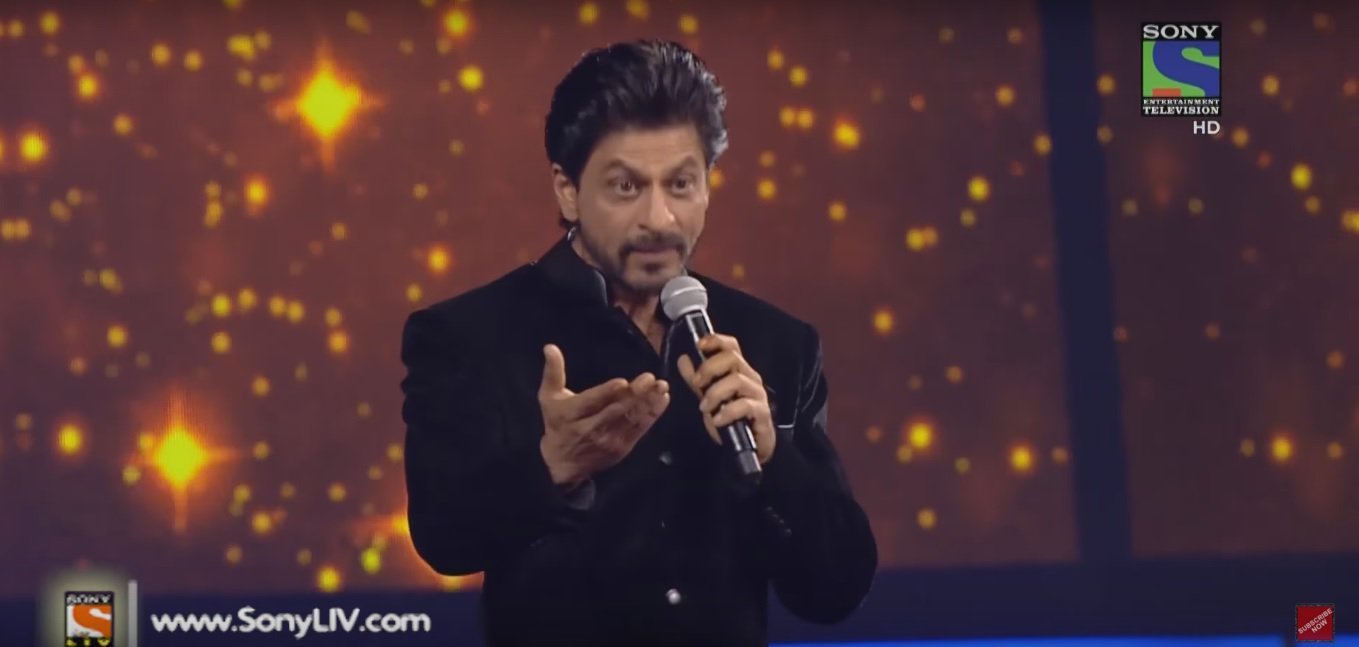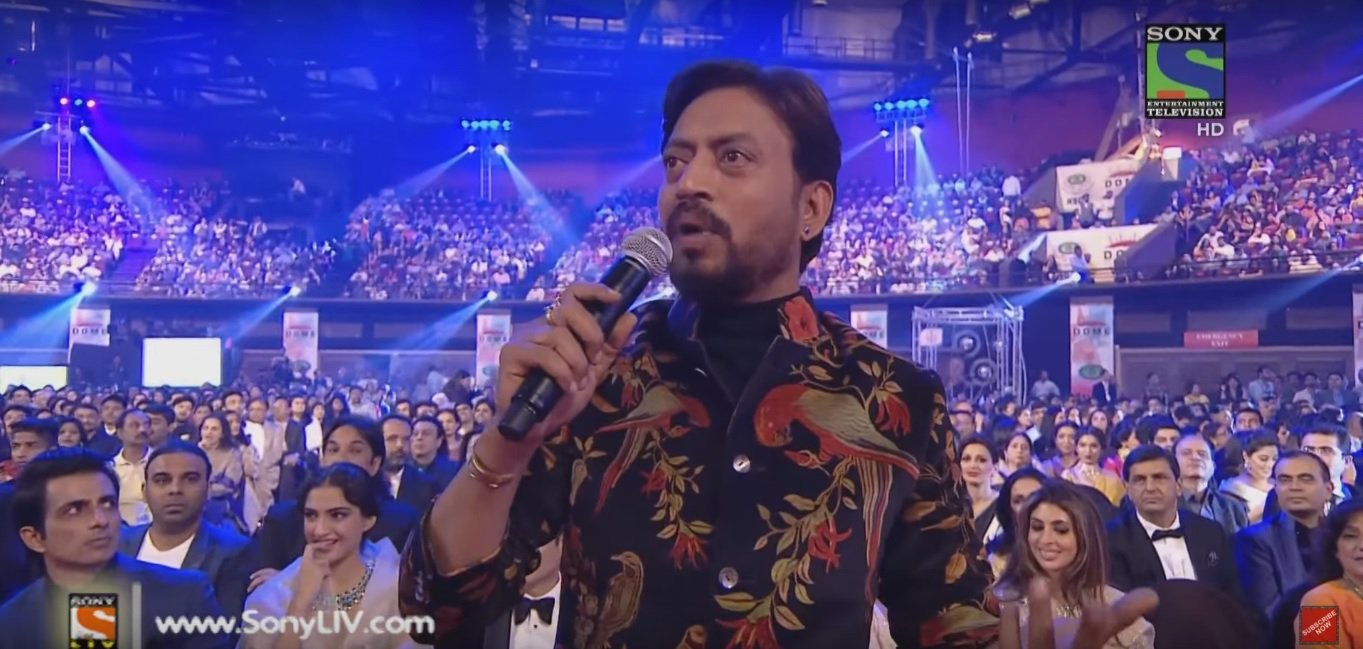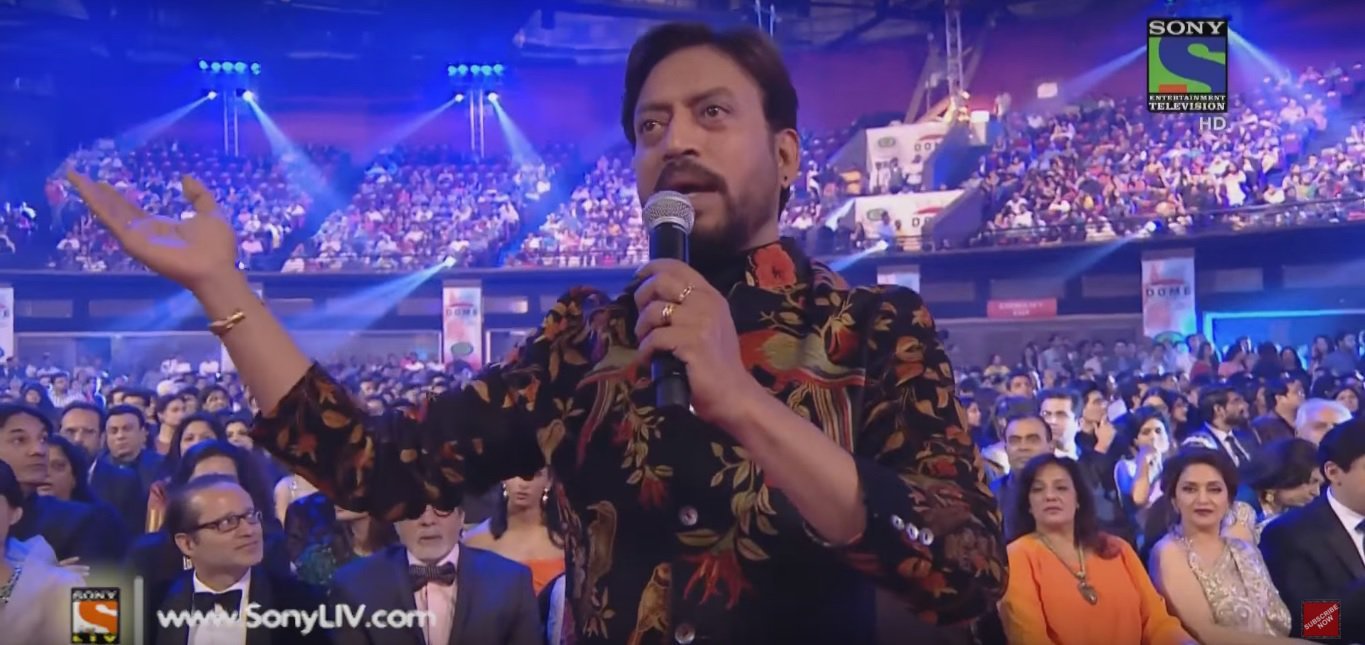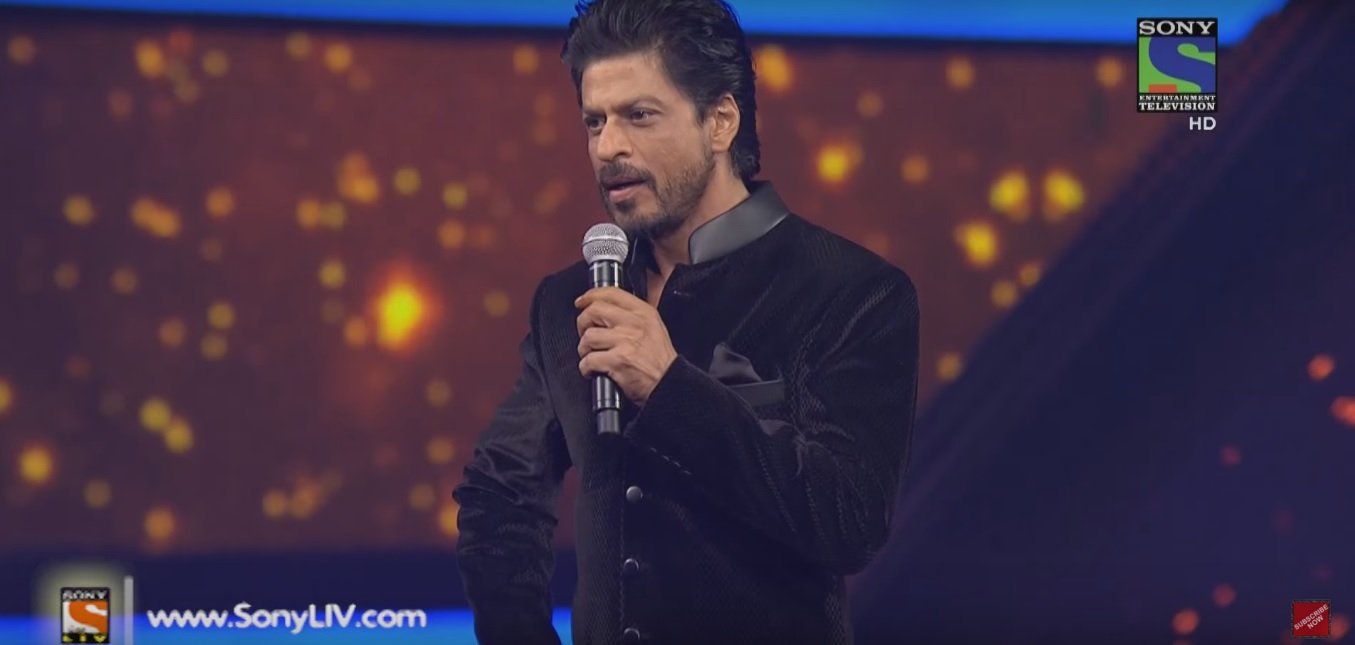 15 seconds into the "other side of the commercial break", I was greeted with this:
I wasn't shocked that it was a sensational promo planted to get the attention of the viewers, I wasn't shocked that Shah Rukh Khan's humour is deteriorating swiftly, I was shocked at Irrfan Khan being a part of this commercial buffet. 
You got me there, Irrfan! You did exactly what you were called for – to make one helluva crazy promo AV!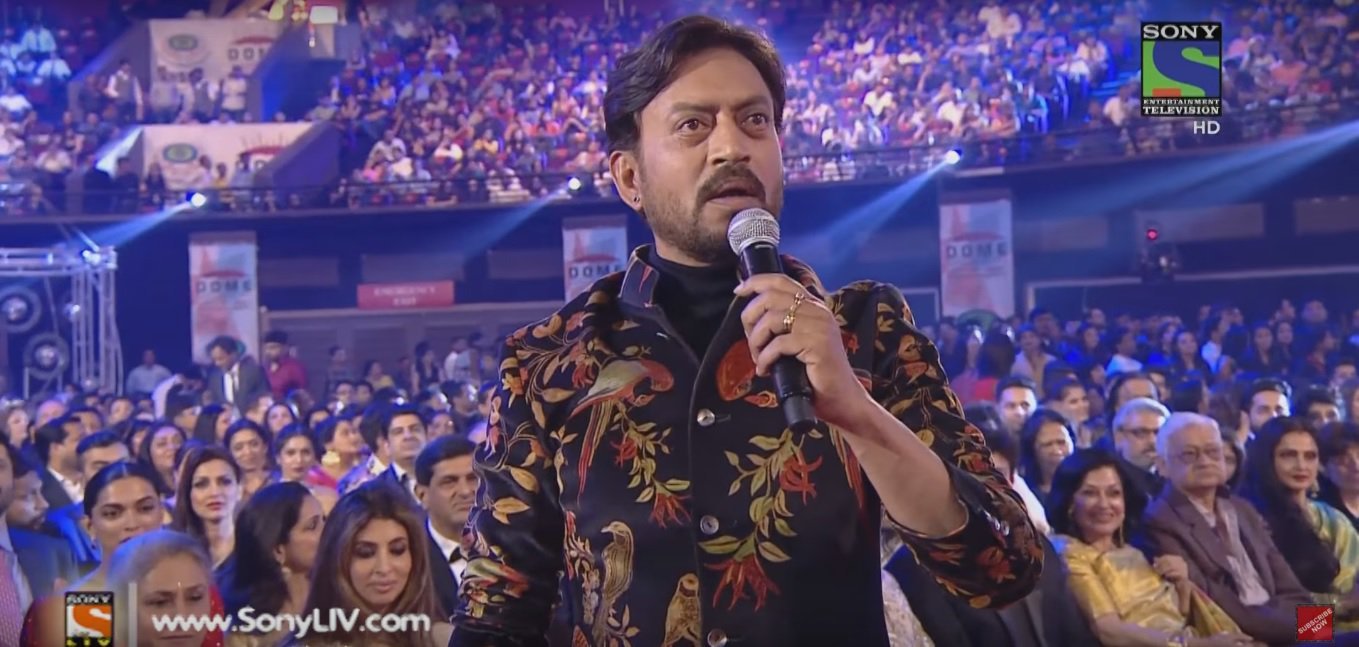 My question to you, however, is why in the name of all that is real, did you agree to do it, Irrfan? Last I checked, you were still the champion of authentic and sensible entertainment in Bollywood? Or so I thought!
Would you even care to explain this, after all that build-up?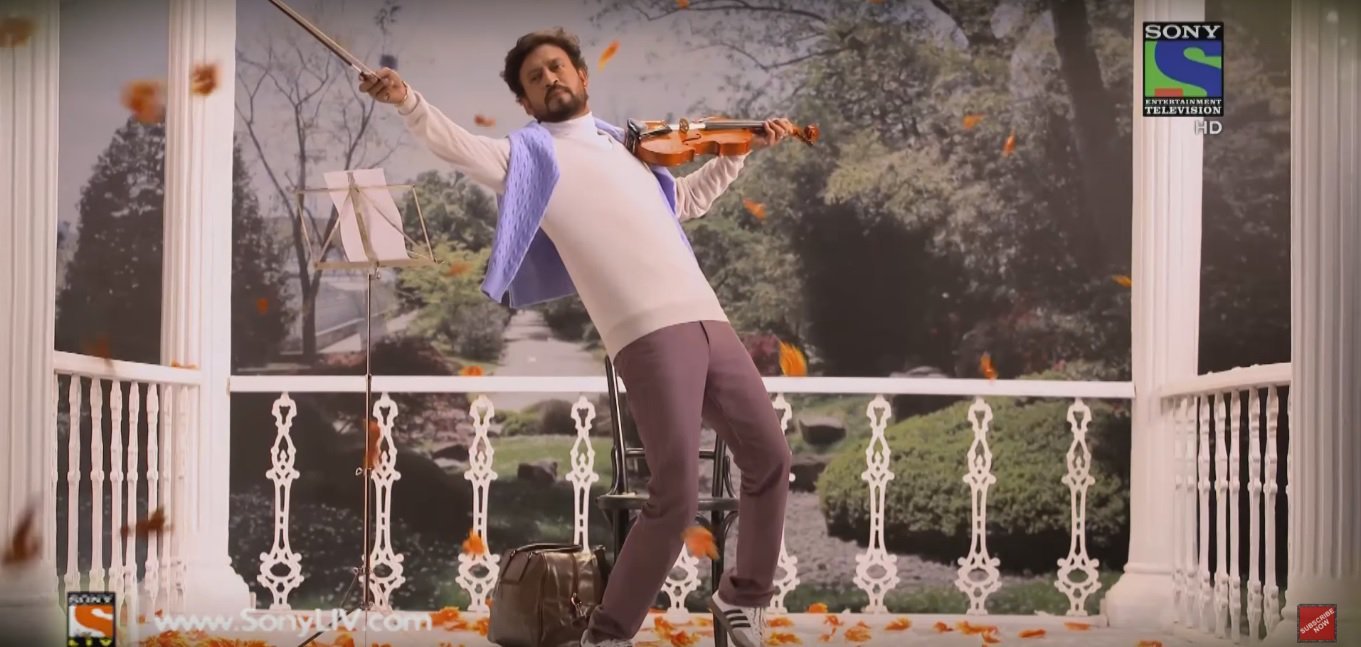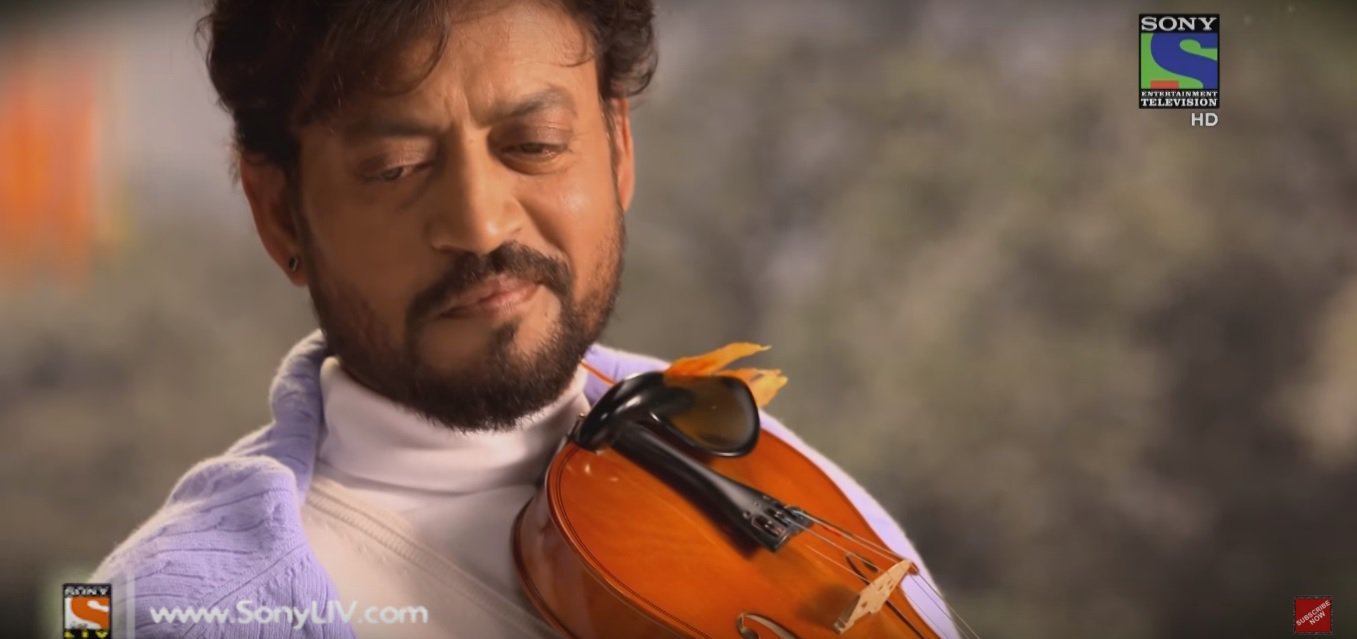 There's no way you could have been ignored at a Bollywood awards show, given all the Hollywood baggage that you carry. You stood your own on that stage with SRK.
You looked every bit an achiever who deserved to be there but had to trade something with the organizers. In your case, it was a sensational AV.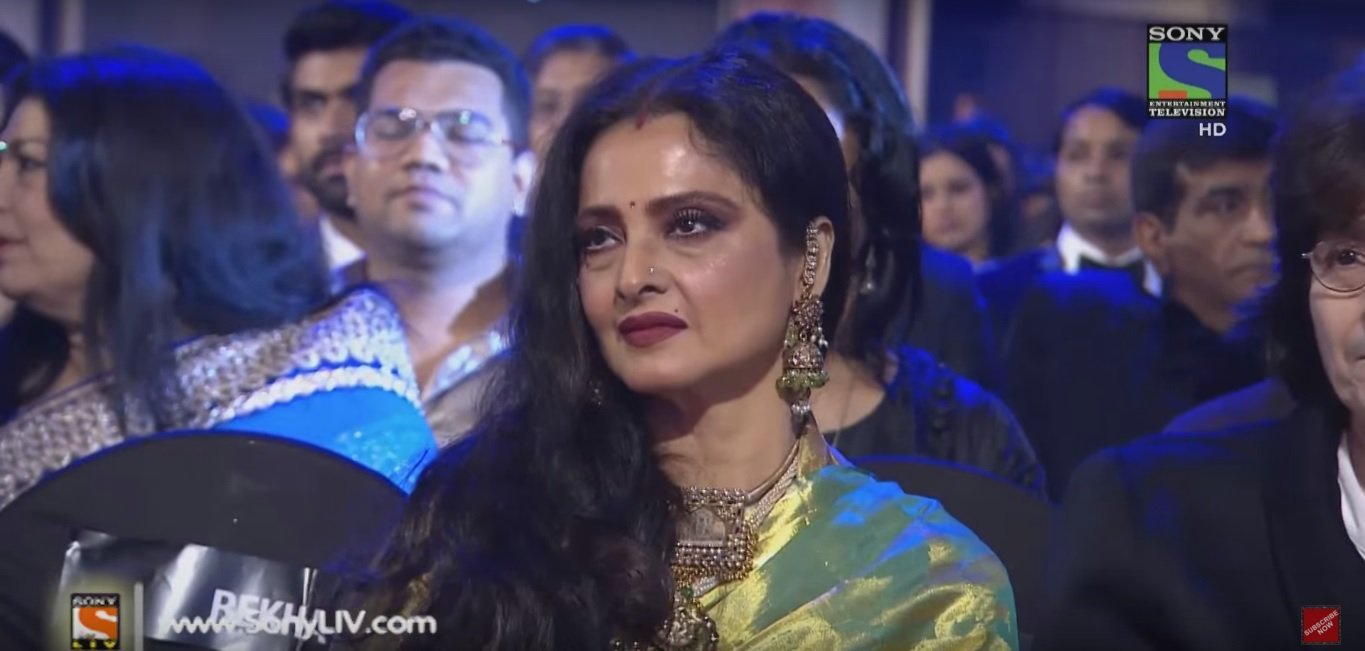 Talking of sensational AVs, Bollywood could you really, like ever, give us a break? Your AVs are scripted as a Balaji show.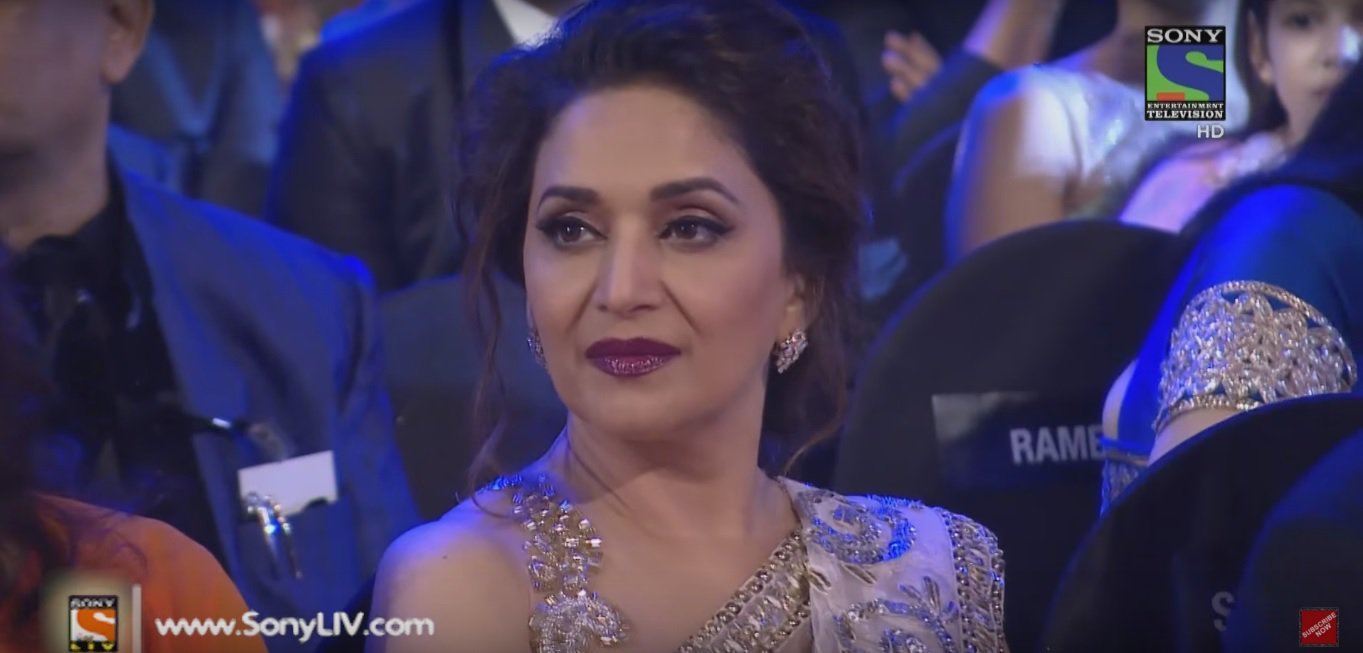 The reactions as rehearsed as a Narendra Modi speech and as pointless as Salman Khan's affairs.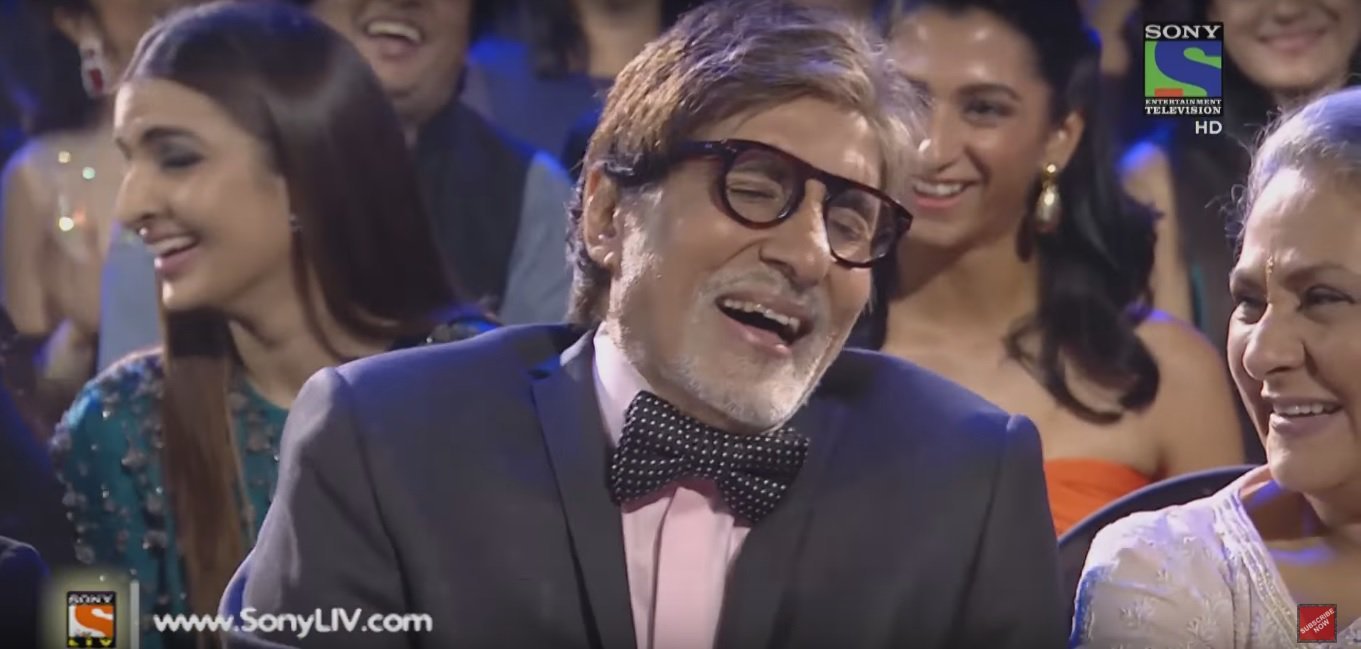 Then why don't you just do away with such misleading promos?
And what next? Are you gonna stage a fight between Salman Khan & Nawazuddin Siddiqui?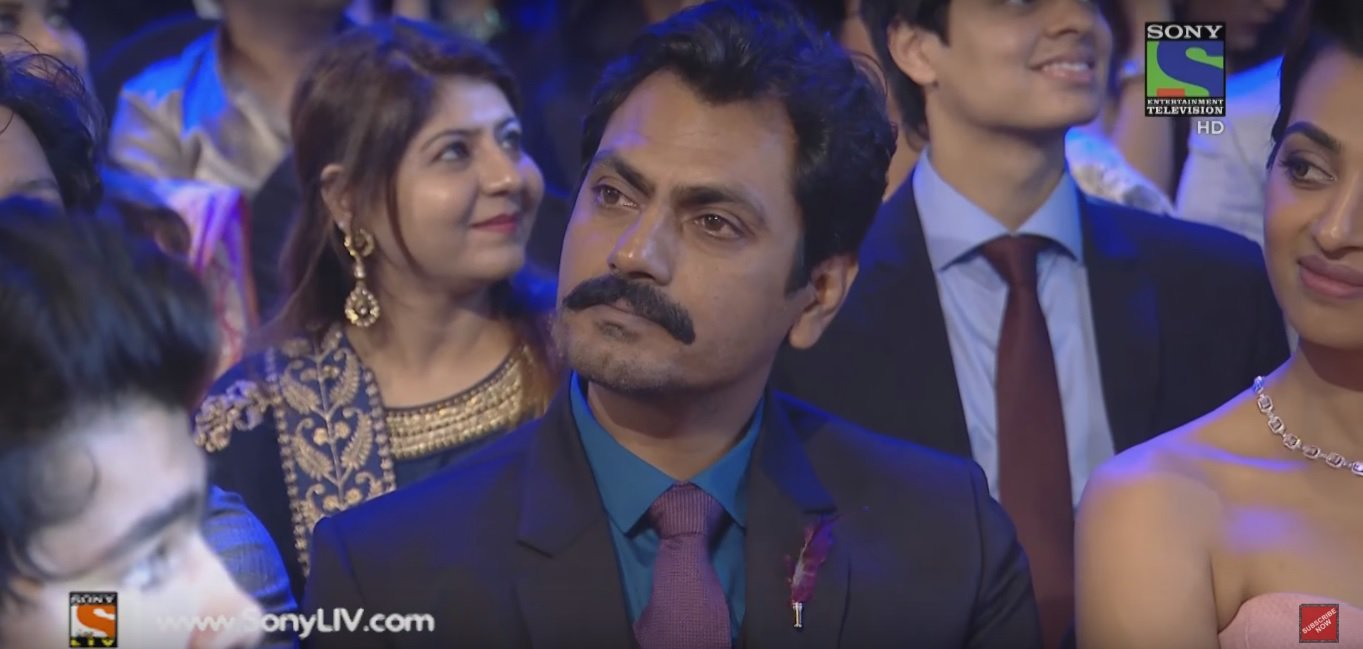 In case they do, just remember, you heard it first from us!