In yet another incident of violence prompted by religious fanaticism, a Dalit youth was mercilessly beaten up by some goons who claimed he had insulted the Hindu gods.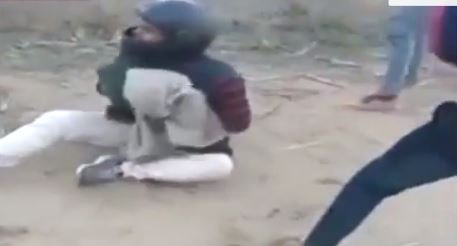 The episode took place in Muzaffarnagar in western UP. 
The video clip went viral and showed three men ruthlessly beating up a man wearing a black helmet. The victim was lying on the ground and pleading the attackers to stop. The assailants kept kicking him, forcing him to chant 'Jai Mata Di'.
While the fourth man was recording the video, one of the perpetrators can also be heard telling the victim,"We don't criticise your Ambedkar, do we? Why did you do it to ours?"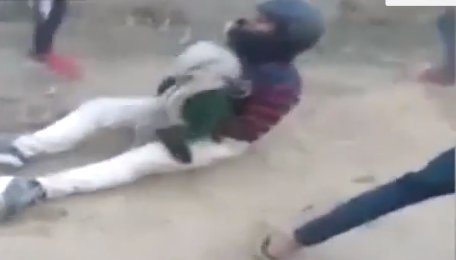 After the video clip went viral on social media, police lodged an FIR and launched a manhunt. The victim has been identified as a 27-year-old Dalit resident of Muzaffarnagar. 
SP City, Muzaffarnagar, told Indian Express:
Our teams are conducting raids to nab the accused. One of them has been brought in for questioning and arrests will be made soon.