If we ever made a list of our leaders doing things against basic ethical principles, the list would probably never end. 
There are a series of incidents when our politicians' objectionable actions raised questions on their credibility to lead the masses. This one incident, however, has surpassed every limit of decency and dignity that we expect them to maintain.   
Reducing the values of an educational institution to a shambles, the local head of Mirzapur village in Eastern Uttar Pradesh turned a govt. school premises into a dance bar by organising a birthday party inside it.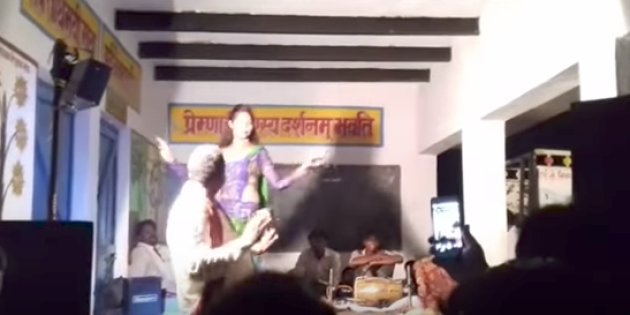 The government primary school at Tetraihiya Kala Khurd in Jamalpur was off on the occasion of Rakshabandhan. So, the relatives of a local village head decided to utilise the vacant school premises by organising a birthday party.  
When the teachers returned the next morning, they found litter all over the school. On enquiring about it to the local people, they were informed that the family of the village head, Ramkesh Yadav, had a celebration there last night.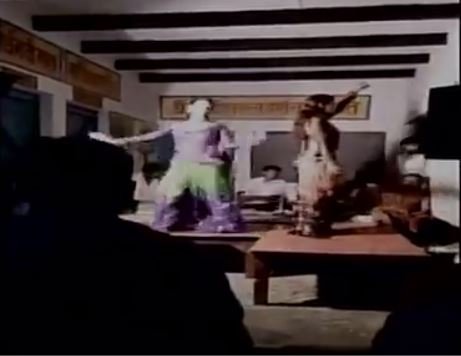 Ashok Kumar, an assistant teacher, informed the Basic Shiksha Adhikari Praveen Kumar Tiwari about the incident, who has asked a Block Education Officer (BEO) to further investigate the matter.
Speaking to the Hindustan Times, Tiwari said:
Assistant teacher Ashok Kumar informed me that village head Ramkesh Yadav organised a dance party on school premises. It is a very serious and highly objectionable move. The BEO has been asked to prepare a detailed report in the matter.
Tiwari said the report with a request for action against the village head will be submitted to the district magistrate and the chief development officer.
Here's the video of the dance party uploaded by ANI: 
Although Ramkesh Yadav has accepted that a party was organised by his relatives, the village head denies attending it.