The Indian cricket captain has found himself amidst some serious controversy after asking a fan to leave the country if he/she doesn't like Indian players.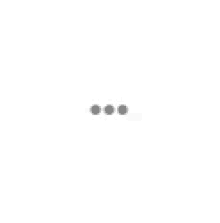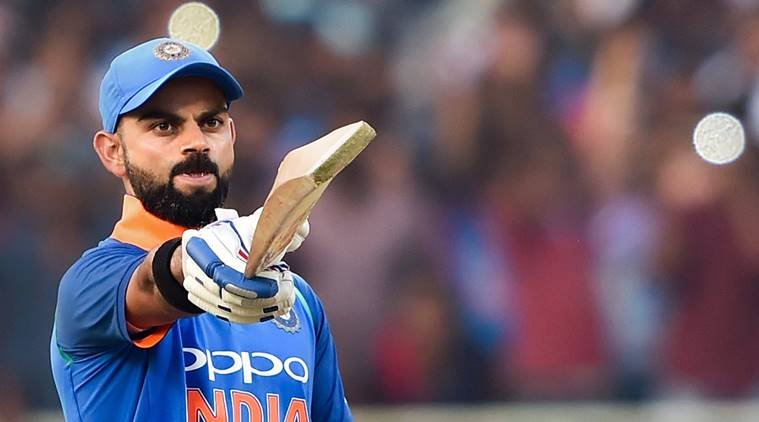 Virat Kohli was reading mean tweets about him for his newly released app when he came across a comment that called him overrated. 
The comment was as follows. 
Over-rated batsman and personally I see nothing special in his batting. I enjoy watching English and Australian batsmen more than these Indians.
Kohli then hit back at the user and said,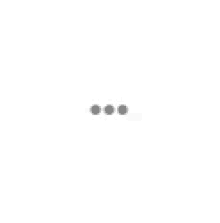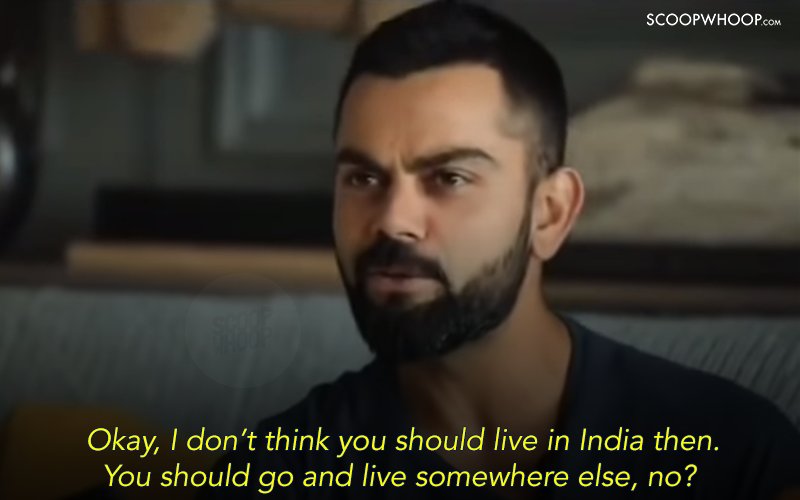 He didn't stop there.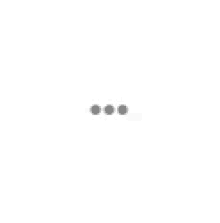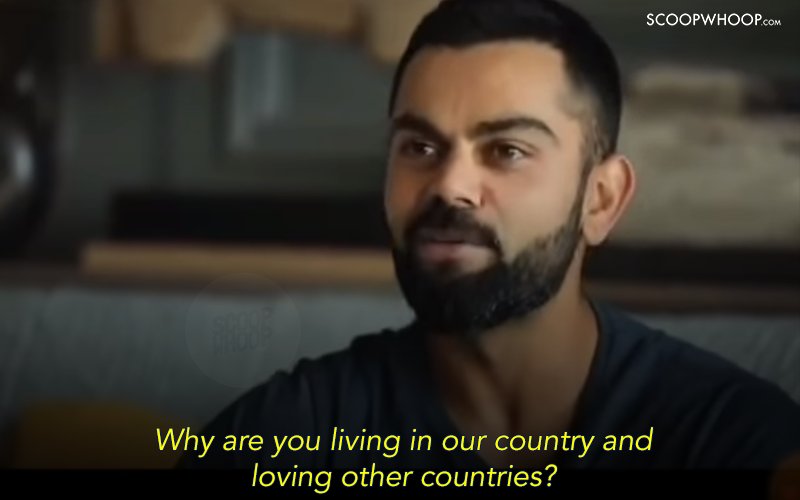 As ridiculous as that might sound, he still went on.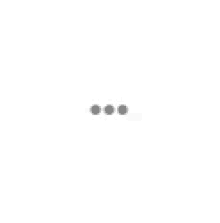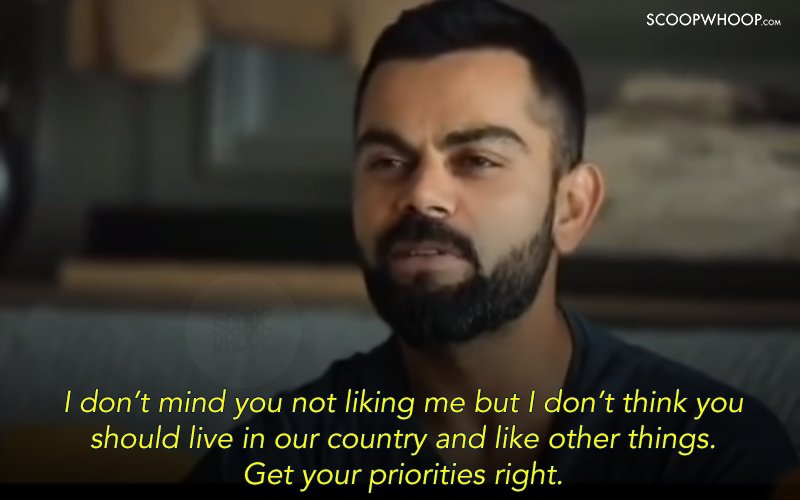 Kohli, who was very recently celebrated for completing 10,000 ODI runs, found himself incurring the wrath of social media after the comment.
It looks like Kohli has found a way to swan dive into a shitstorm, one that is not likely to go away anytime soon.