With extravagant celebrity shaadis plaguing our newsfeed and wedding budgets hitting the roof, we had pretty much accepted that weddings cost an arm and a leg at least. However, this couple from Pakistan proved that you don't need the extravaganza for a successful wedding. All you need is love… And a budget of Rs. 20,000!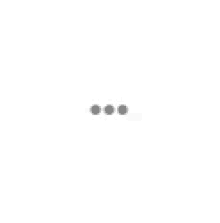 Yep. It's totally possible to have a fun wedding with an intimate gathering and great food in just Rs. 20,000. And this man from Pakistan, Rizwan proved it with his terrace wedding with friends and family. Here's how he managed it all.
I set my max budget at Rs. 20,000. A friend lent his cooks, I bought the chicken and masalay from that money and helped prepare it all. Wife cooked khattay alu as a starter. Dad bought fairy lights n put them up on the terrace.

— Rizwan. (@RizwanPehelwan) December 22, 2018
With a little bit of borrowing, not splashing money where it isn't needed, and calling only the closest of loved ones, Rizwan managed a small, yet beautiful wedding
What I'm trying to say is. IT'S. OKAY. Sukoon karo. Do whatever you want ofc and whatever you can afford. But HAVE FUN. Be happy. Big or small, all weddings should just be HAPPY. Khush raho sab. Bye. (wedding pic added for saboot thanks) pic.twitter.com/xf2OJHqTVH

— Rizwan. (@RizwanPehelwan) December 22, 2018
So yes, folks! It's possible to have an intimate yet dreamy wedding and save up for your future. 
Read the full thread here to know how he pulled it all off.