Hollywood actress Angelina Jolie, who has received global recognition for her humanitarian work, delivered a powerful speech about domestic violence and child abuse last year. And the speech has found its way on social media.
Reportedly, during her visit to Capitol, Washington D.C., Angelina Jolie had urged senators to renew the Violence Against Women Act, the legislation aimed at reducing domestic and sexual violence. A video of her speech is now going viral.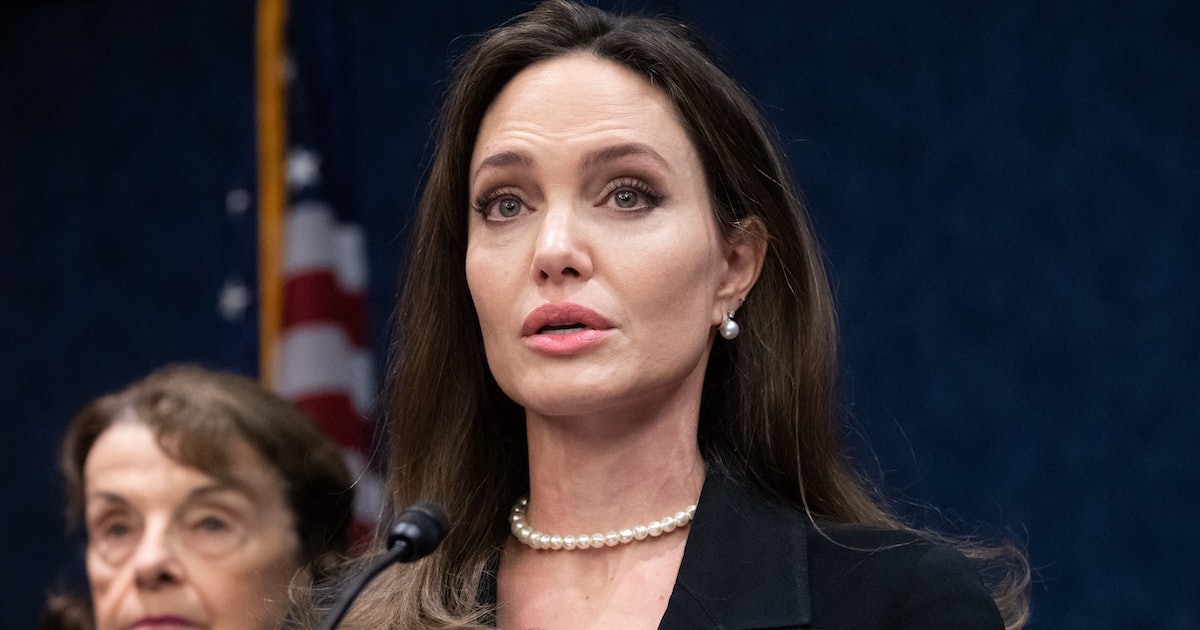 A Twitter user, @liliandaisies, reposted the clip, originally shared by @cspan, in which Angelina Jolie can be seen delivering her six-minute long speech at the White House.
"Standing here at the centre of our nation's power, I can only think of everyone who has been made to feel powerless by their abusers…by a system who failed to protect them," Jolie says in the beginning. "Parents whose children have been murdered by an abusive partner, women who suffer domestic violence yet are not believed, children who have suffered life-altering trauma and post-traumatic stress at the hands of people closest to them. Anyone who's been in those situations will tell you just how far they feel from the power concentrated here in this building—the power to pass laws that might have prevented their pain the first place," the actress adds.
"The reason that many people struggle to leave abusive situations is that they've been made to feel worthless…When there is silence…it reinforces that sense of worthlessness. You think, 'I guess my abuser's right, I guess I'm not worth very much," she says further.
"The ugly truth is that violence in homes is normalized in our country," the Academy Award winner continues.
Watch the old video here:
Here's how netizens are reacting to it:
What a powerful speech!