In a world where people easily assume that age slows down a person, this 102-year-old woman is proving them wrong. She is not letting her age stand in the way of an adventurous experience.
When Irene O'Shea skydived from 14,000 feet, for the third consecutive year recently, she became the oldest skydiver in the world, as reported by ABC News.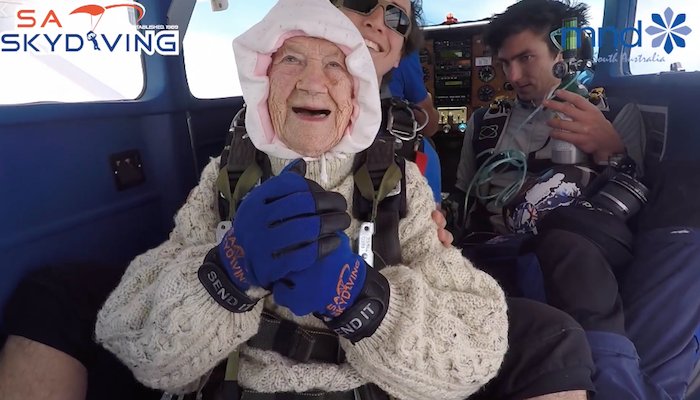 The Australian woman skydived for the first time when she turned 100 two years ago, and since then she has been taking the leap of faith every year. 
Her daughter died from motor neuron disease ten years ago, and she wanted to use this jump as an opportunity to raise money and awareness for the disease.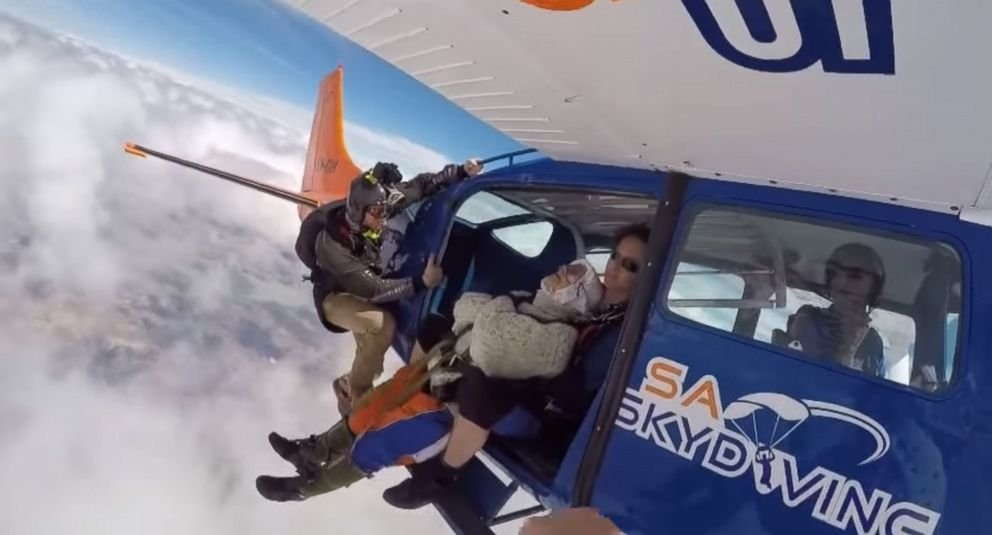 There's a video that shows O'Shea smiling as she prepares to exit the plane with Smith, her instructor.
While she was preparing for the dive, her grandchildren and great-grandchildren were waiting for her at the landing area with hugs.
When asked by a local reporter if she thinks she is an 'extraordinary adrenaline junkie', she said:
"As far as I'm concerned I'm the same as everyone else, just a normal person."
After this dive, she has broken the previously held record of 101-year-old skydiver, Bryson William Verdun Hayes from Britain.
More power to her and the cause she has been diving for.
If you want to support her inspirational cause, you can donate here.