From Bachendri Pal who became the first Indian woman to climb Mount Everest in 1984 to Laxmi Saa who survived an acid attack at the tender age of 15, 

there have been women (and there are!) who have displayed unbelievable courage and a will to move forward in life. It is generally said that women are weak but no one can deny the fact that time and again, they have proved themselves, 
bending the age-old cultural, societal and traditional norms. 
Let's celebrate womanhood with the extraordinary tales of these 28 brave women: 
1. Rukhsana Kausar, India
Rukhsana Kausar killed Laskar-E-Taiba militant leader using an axe and AK47 rifle. She was 18.
In 2009, when she saw her parents being beaten as a part of forced marriage proposal by a militia commander, she killed one militant with an axe and gunned the commander down. The militant was later identified as Abu Osama, a commander of Laskar-E-Taiba. She was awarded the India National Bravery Award in 2009.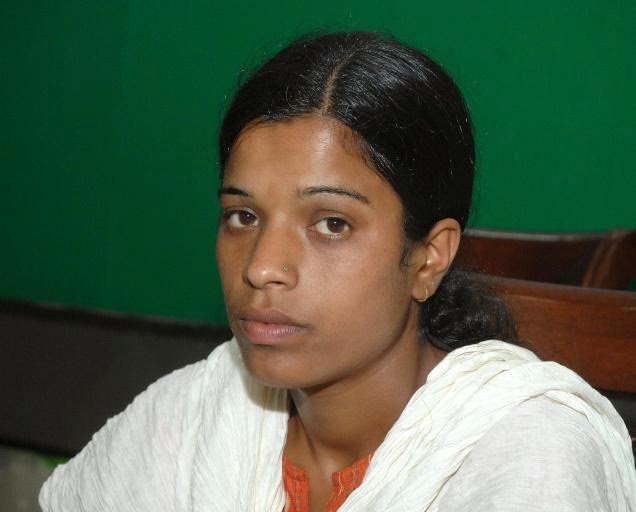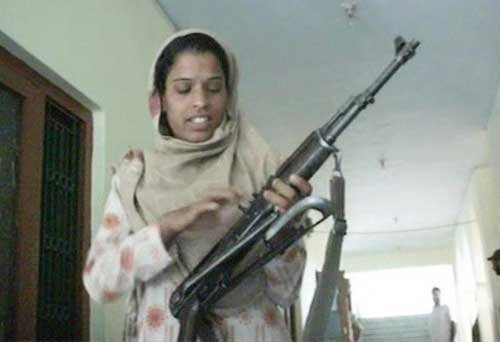 2. Anandi Gopal Joshi, India
She was the first Indian woman to get a degree in Western medicine.
Married off at the young age of 9, Anandi Gopal Joshi managed to fly to the US, with the support of her husband, and ended up becoming the first Indian woman to obtain a degree in Western medicine in the late 1800s. In her efforts, she discussed the persecution she and her husband had endured, and stressed the need for female doctors in India.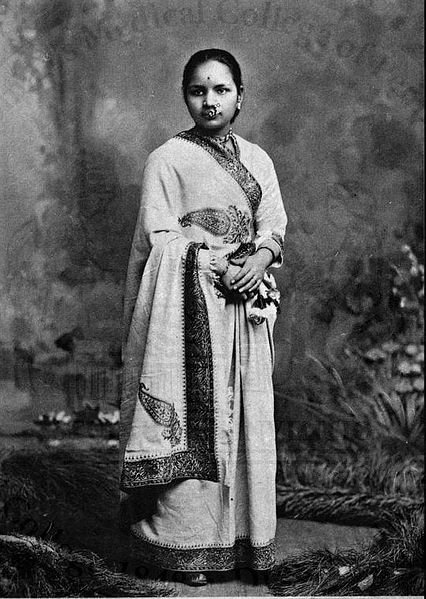 3. Kamla Devi, India
In 2014, Kamla Devi fought with a leopard for more than half an hour using a basic farm tool called a sickle. 
Kamla Devi, 56, managed to fight off and kill a leopard with the help of basic farm tools. The leopard pounced on her when she was tending her fields. She said that she battled with the leopard for more than half an hour using a sickle. "I gathered my courage to fight back. I promised myself that this is not my last day here," she told The Guardian.
4. Allena Hansen, USA
In 2008, she was mauled by a bear and survived, after driving 4 miles for help with her face hanging off and one of her eyeballs hanging out of its socket.
In 2008, Allena Hansen was 56 years old when she was mauled by a bear while walking her dogs. After escaping from there, she drove 4 miles for help with half of her face hanging off, profusely bleeding and an eyeball hanging out of its socket. But she survived.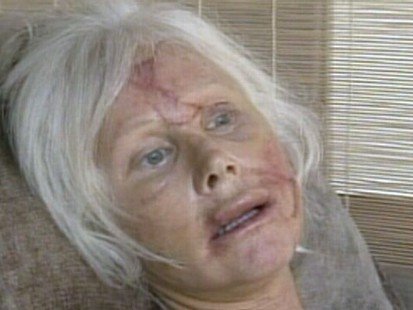 5. Kim Campbell, USA
After regaining control over the plane that had lost all hydraulics, Kim Campbell flew for an hour and landed without brakes.
It was 2003 when Kim Campbell, an A-10 Thunderbolt pilot was heavily lit up by anti-aircraft munitions, flying over Baghdad. The plane lost all hydraulics, rolled left and pointed towards the ground, but after reverting to manual mode, she regained control, flew for an hour and landed without brakes.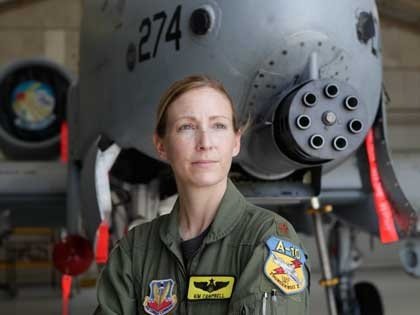 6. Aishat Maksudova, Russia
In 2012, Aishat Maksudova fought off a wolf with her bare hands and killed it with an axe. 
Aishat Maksudova was 56 years old when she fought off a wolf with her bare hands and killed it with an axe. The wold had bit Maksudova on her arm and her leg but she managed to kill the animal with an axe that she had brought along to repair a fence.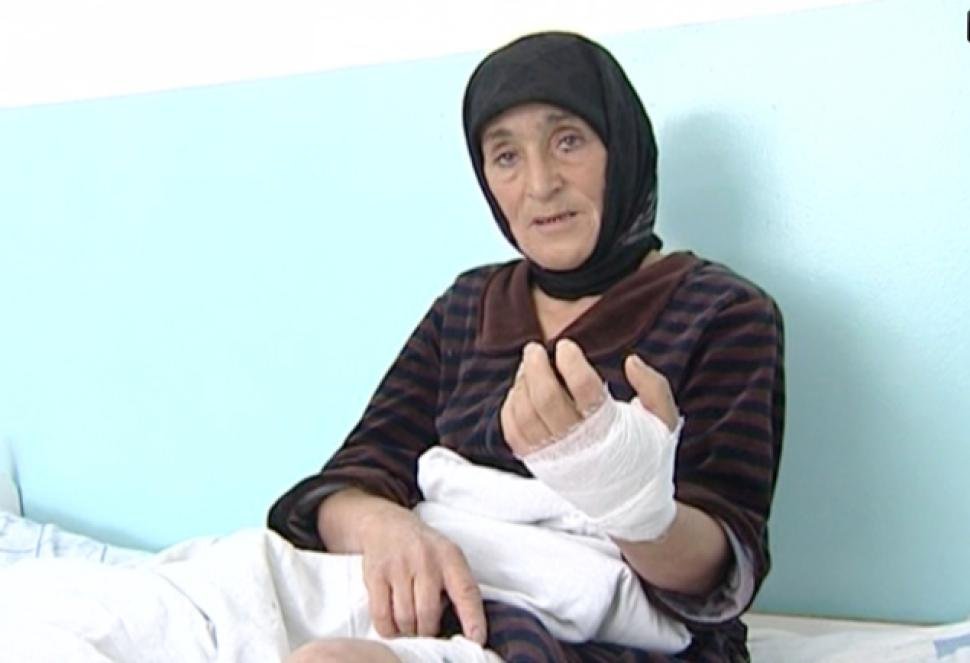 7. Katherine Johnson, USA
Katherine Johnson's work was trusted by NASA so much that even after NASA had switched to computers, they would call on her to check for any mistakes.
She is an African-American scientist who is known for accuracy in computerized celestial navigation. NASA's first trip to space was made possible in part by Katherine Johnson, who was in in-charge of calculating rocket's flight trajectory.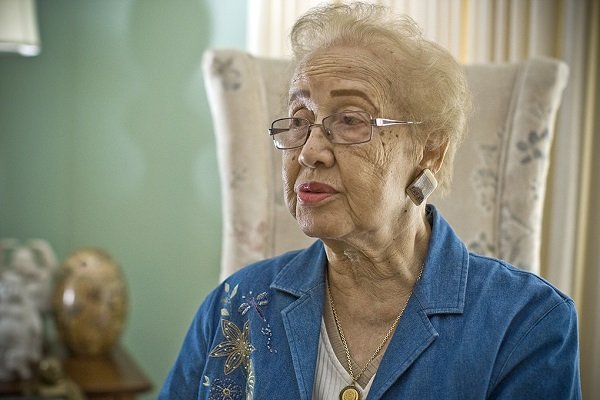 8. Inés Ramírez Pérez, Mexico
In 2000, she performed a C-section on herself after 12 hours of continual pain with a kitchen knife and three glasses of hard liquor.
Inés Ramírez Pérez performed a successful Caesarean section on herself in 2000 while her husband was drinking at a bar. She used clothes to bandage her wound and sewed her incision with an available needle and thread.
9. Susan Kuhnhausen, USA
Susan Walters killed a hitman hired by her husband to kill her in 2006 after which her husband, Michael Kuhnhausen Sr., was sent to prison for 10 years.
10. Shayna Richardson, USA
In 2005, Shayna Richarson was pregnant when she survived a parachute malfunction while performing her first solo skydive jump.
In 2005, Shayna Richardson who was pregnant at that time, survived a skydiving accident. The accident caused her to slam face first into the parking lot at the speed of 50 mph. However, she got through a surgery after the incident and made full recovery. The baby was also fine.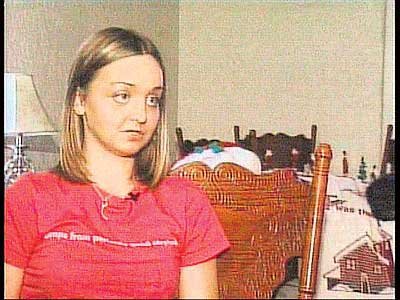 11. Juliane Koepcke, Germany
After the plane got crashed, Juliane fell 3.2 kilometres to the ground still strapped to her chair and survived. She was in high school then.
Juliane Koepcke was 17 years old when this incident happened. Koepcke suffered minor injuries and survived for 10 days alone in rainforest. She was the lone survivor from the crash.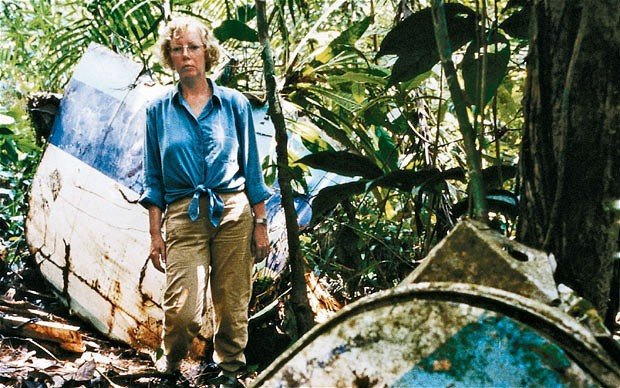 12. Olga of Kiev, Russia
She burned down the whole city of the culprits with pigeons and sparrows after her husband got murdered.
After her husband got murdered, Olga of Kiev went after the culprits and not only she obliterate the whole family through relentless murder, but also destroyed their city by burning the whole city at once with pigeons and sparrows.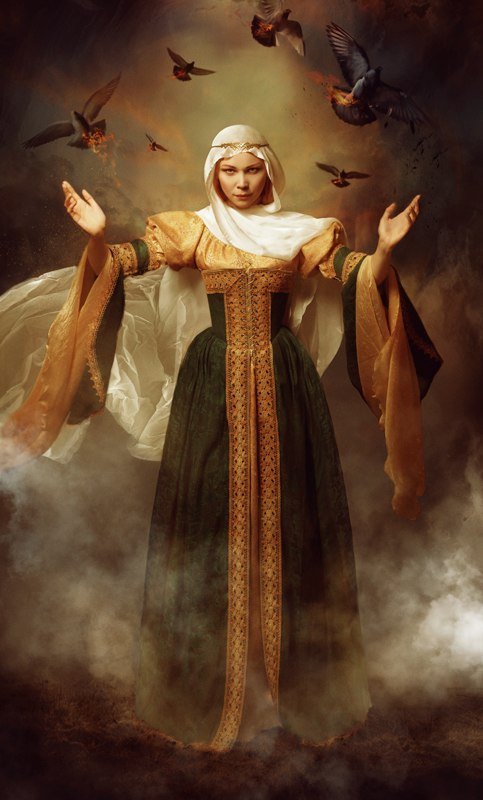 13. Andrea Jones, USA
In 2011, a transgender woman named Andrea Jones was not allowed to change her gender marker to female at the DMV, so she went outside and took off her shirt.
She was arrested for indecent exposure after she took her shirt off when the license office refused to change her sex from male to female on her driver's license.
14. Rihanna, Barbados
Rihanna was an army cadet in a sub-military programme; the singer-songwriter Shontelle was her drill sergeant.
Before her successful musical career, Rihanna trained with the Barbadian military as an army cadet. She was a self-proclaimed tomboy, and joined the cadets to show guys she was tough.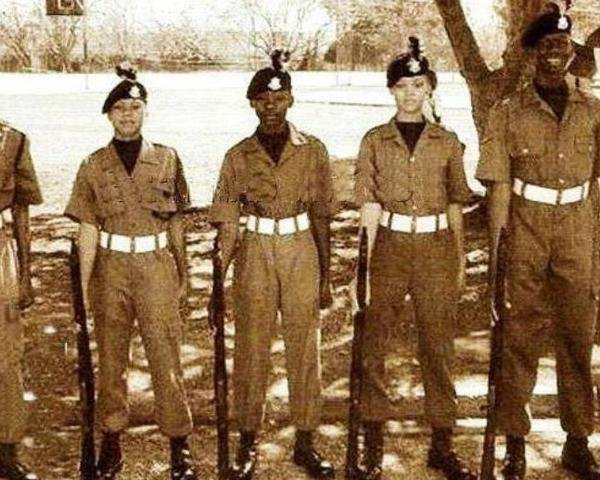 15. Jeanne de Clisson, France
This Frenchwoman became a pirate in the 1300s to take revenge of her husband's death who was beheaded for treason.
Also known as the Lioness of Brittany, Jeanne de Clisson bought a fleet of ships that were painted black with red sails and became a pirate after her husband was executed. She was known for always leaving a single crew member alive to tell the king that Jeanne de Clisson had committed a crime. Hunting French ships, when she caught nobles, she beheaded them with an axe.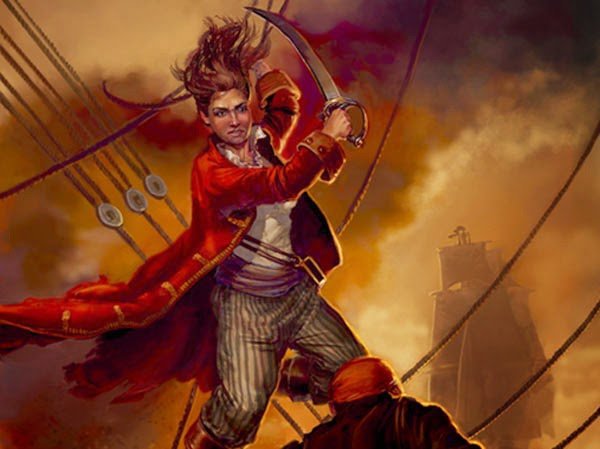 16. Justice Anna Chandy, India
Justice Anna Chandy was the first female judge in India.
Born in 1905 in Trivandrum, Chandy was the first woman to get a law degree in her state. While practising as a barrister, she also promoted the cause of women's rights, founding the magazine Shrimati, that she also edited. In 1959, she was appointed as a judge in the Kerala High Court, a position she remained in for 9 years.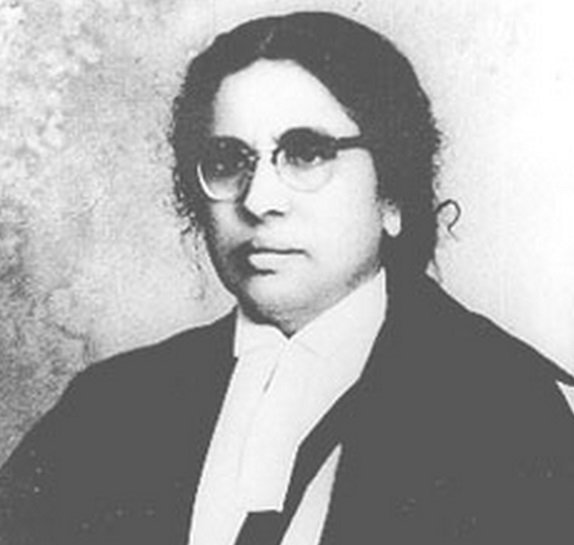 17. Bhanwari Devi, India
She was brutally gangraped for fighting for children's rights but she continued her fight and spoke openly about it to give strength to other survivors.
An activist from Rajasthan, Bhanwari Devi worked for the betterment of society by taking up different issues related to land, health and ownership. However, when she fought for children's rights, it led to her brutal gangrape. But she continued the fight and was open about it.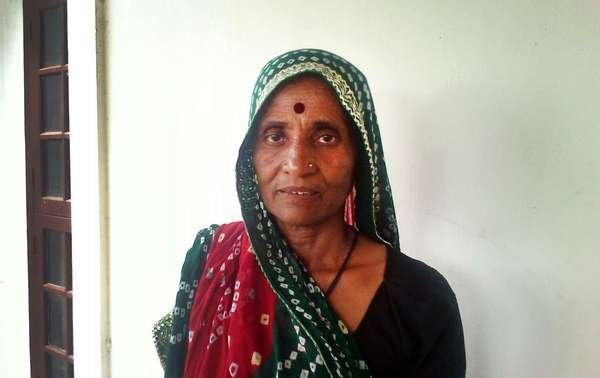 18. Shanti Tigga, India
Shanti Tigga became the first female combat soldier in the Indian Army, defeating all her male counterparts during physical tests.
At the age of 35, when she was a mother of two, Shanti Tigga became the first female combat soldier in the Indian Army, defeating all her male counterparts during physical tests. She completed the 50-meter run in 12 seconds during her tests.
19. Sampat Pal Devi, India
Sampat Pal Devi is the leader of Gulaabi Gang, that works towards reducing domestic violence.
Founder of the Gulaabi Gang, Sampat Pal Devi and her platoon work towards reducing domestic violence. They visit and beat up abusive husbands with laathis till they put an end to beating their wives. Gulaabi Gang is responsible for successfully ending many cases of domestic violence in the area.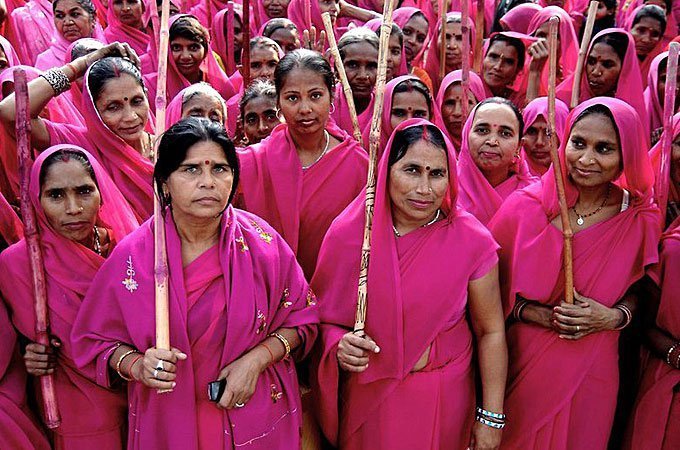 20. Prem Mathur, India
Prem Mathur was the first woman commercial pilot of India.
Captain Prem Mathur obtained her commercial pilot's license in 1947 from Allahabad Flying Club. Her application was turned down by the eight private airlines – none would like to have a woman pilot. But then, she was accepted by Deccan Airways in Hyderabad. However, due to massive public rejection of a woman pilot in command at the time, she was forced to fly for private airlines. After that, she became pilot of industrialist, G.D. Birla's private aircraft. Later, she joined Indian Airlines.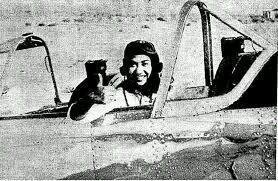 21. Sucheta Kriplani, India
Kriplani was one of the few women who helped draft the Indian Constitution.
Sucheta Kriplani, a celebrated freedom fighter, working with Gandhi during the height of the Quit India Movement, was one of the few women elected onto the Constituent Assembly and helped draft the Indian Constitution. She was also the founder of All India Mahilla Congress, established in 1940, and served as the first woman Chief Minister of India (U.P. Government) between 1963-67.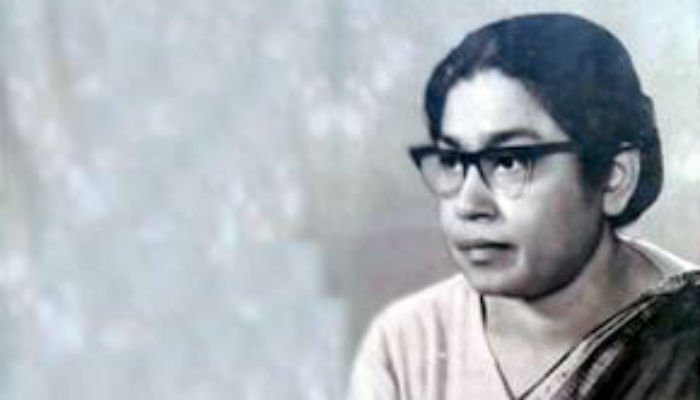 22. Soni Sori, India
Soni Sori was sexually assaulted by the Police but this school teacher-turned-politial leader continues her fight boldly.
Soni Sori is an Adivasi school teacher turned political leader who faced torture and was sexually assaulted by Chhattisgarh Police on charges of acting as a conduit for Maoists. However, with multiple death threats and several attacks, she continues her fight boldly. She faced an acid attack recently.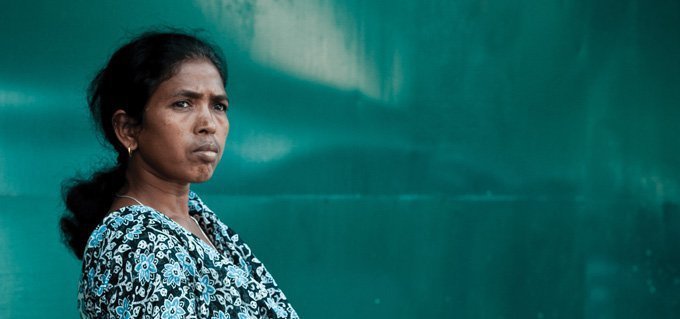 23. Savitribai Phule, India
She was one of the first female teachers for girls in India.
Savitribai Phule was a woman teacher who taught girls and boys equally. She endured stones and cow dung being pelted at her and being orally abused while walking on streets for teaching. During the 1850s and 60s, she welcomed untouchables around her.
24. Sunitha Krishnan, India
Sunitha Krishnan started one of the most effective anti trafficking organisations despite facing death threats.
She went on to start one of the most effective anti-trafficking NGOs to rehabilitate sex trafficked women and all of these, despite facing serious death threats.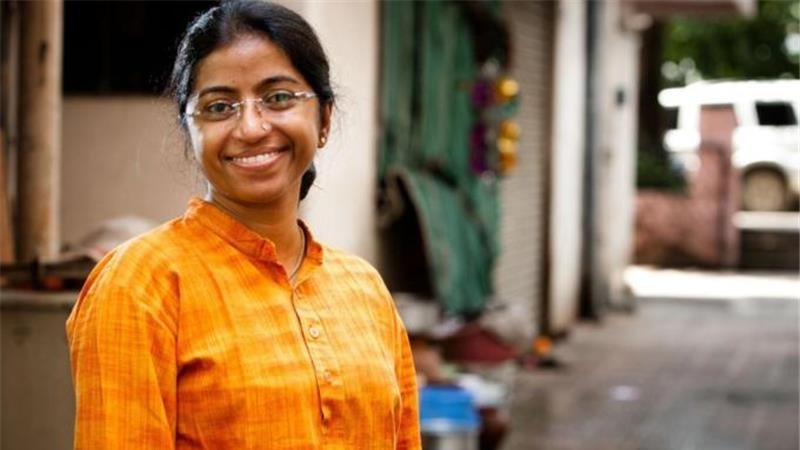 25. Neerja Bhanot, India
Neerja Bhanot, the flight purser of Pan Am Flight 73, saved 360 passengers when the flight was hijacked in September 1986.
Neerja Bhanot saved 360 passengers from terrorists when the Pan Am Flight 73 was hijacked on 5 September 1986. She was shot and killed. She is the youngest recipient of India's highest peacetime military award for bravery, the Ashok Chakra.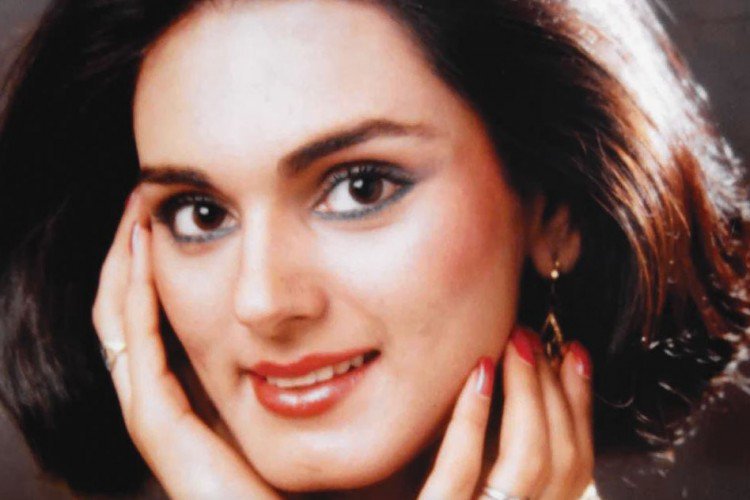 26. Sanjukta Parashar, India
Sanjukta is one of the most feared police officers among Bodo-militants.
Parashar is the first and only Assamese lady IPS officer. Currently, posted as superintendent of police at Sonitpur, Sanjukta Parashar is well known for her anti-Bodo militant operations. She is considered as one of the most fearless female IPS officers in India with a record of killing over 16 and arresting over 64 militants.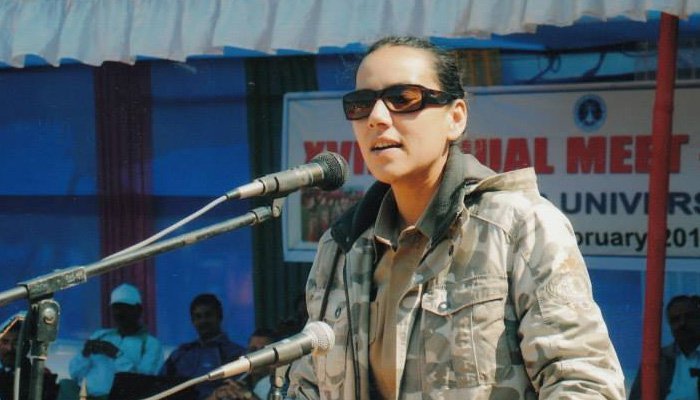 27. Irom Chanu Sharmila, India
She began her hunger strike in 2000 (and still continues) demanding the repeal for Armed Forces Special Powers Act (AFSPA).
Also known as the Iron Lady of Manipur, Irom Sharmila is a civil rights activist, political activist, and poet who began her hunger strike in 2000 demanding the repeal for Armed Forces Special Powers Act (AFSPA). She is fasting since past sixteen years which is a record in itself.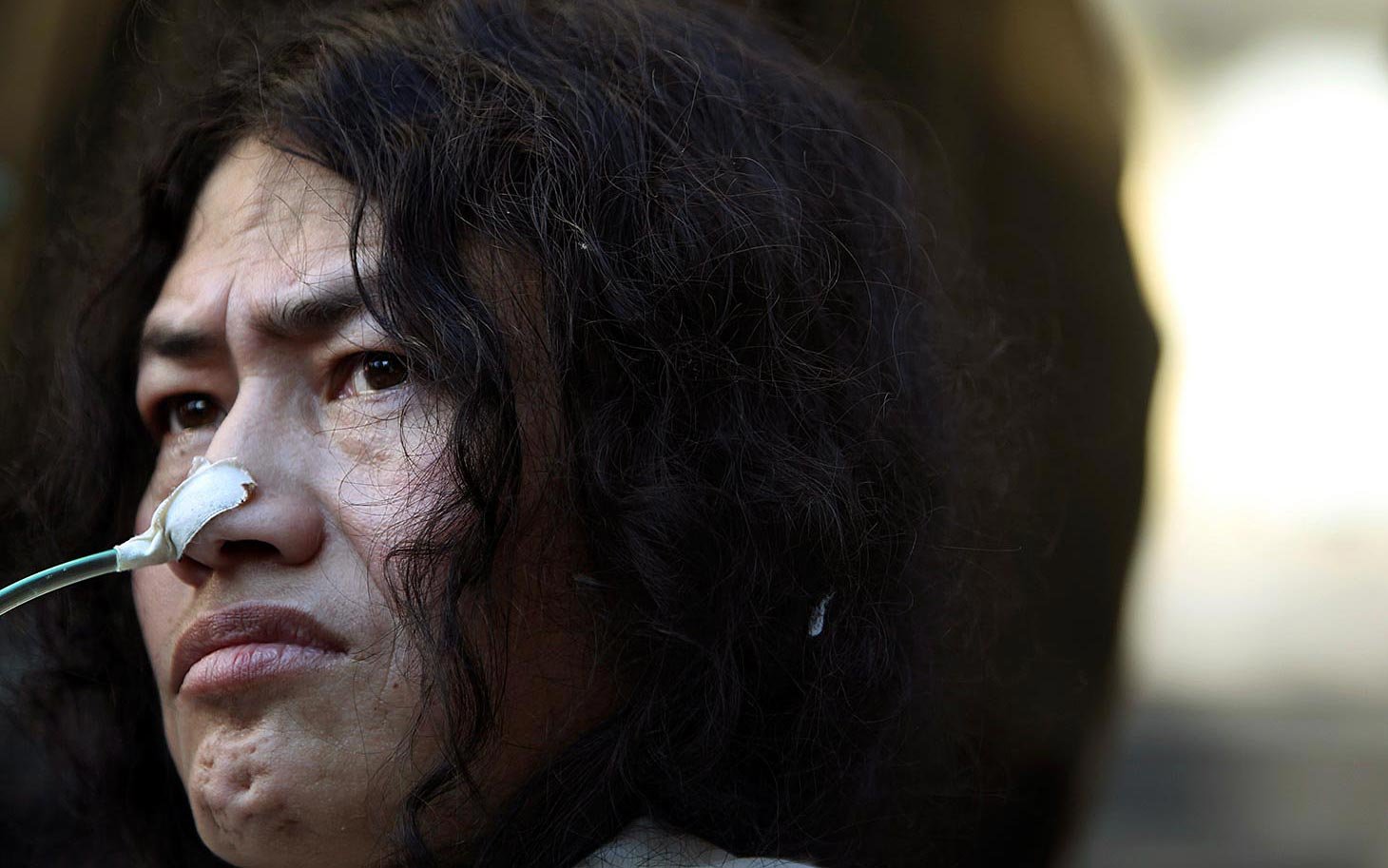 28. Malala Yousafzai, Pakistan
 Aged 17 at the time, Yousafzai became the youngest-ever Nobel Prize laureate.
Malala Yousafzai was shot in the head by a Taliban gunman in 2012 when she defied the Taliban in Pakistan and demanded that girls be allowed to receive an education. In 2014, Yousafzai was awarded the Nobel Prize for Peace for her struggle against the suppression of children and young people and for the right of all children to education.
Here's a shout out to every brave heart.  May we know them, may we be them, may we raise them!