Another day, another case of molestation. 
This time the grim piece of news is coming from Hyderabad. Nearly 30 men were caught molesting women and minors in broad daylight during the Ganpati Visarjan in the city. From groping women to sprinkling water and flowers on them, to stalking them, these men went about their business in broad daylight during a religious procession. 
Look at this pervert grope a child.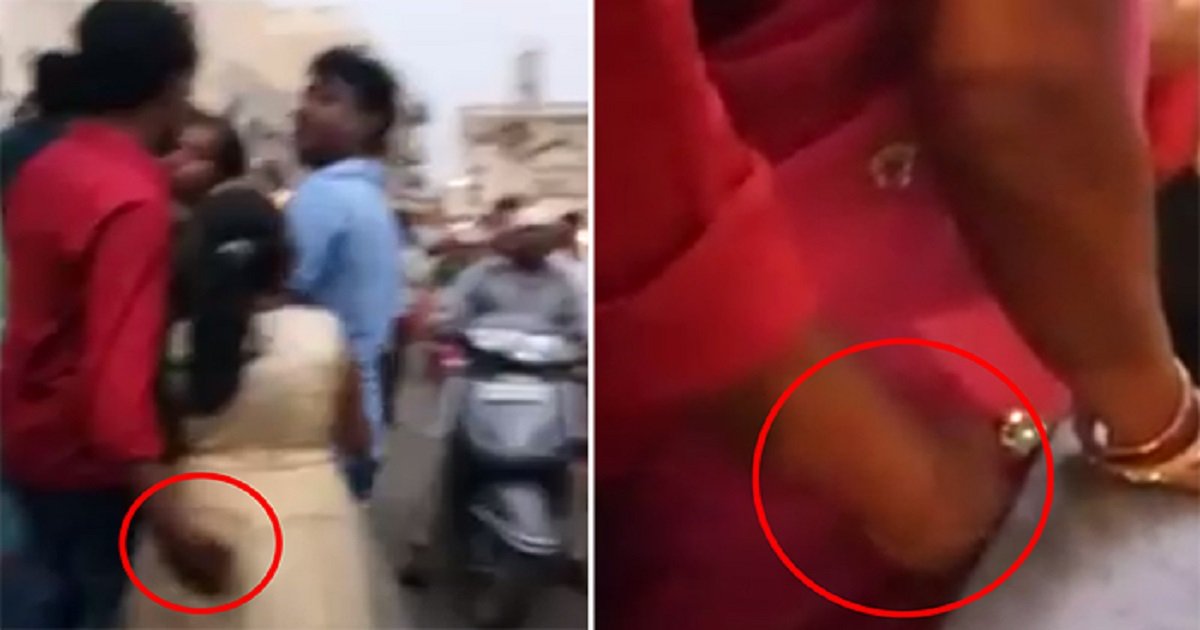 The Hyderabad Police's She Team, a women protection wing of the Hyderabad city police, fortunately enough not only caught them red handed but also made a video to shame these morons. 
SHE teams were introduced in Telangana state with a motto to provide safety and security to women. 
This is the police's statement on the matter,
While the teams were observing several locations, some people were following the procession and sprinkling water on women. Some were throwing water packets. Some people were caught for throwing paper pieces and flowers on women. Some were taking selfies with women without their knowledge. Some were blowing whistles and shouting at the ladies.
This video is however just the tip of the iceberg, for a woman in any city, this is a regular phenomenon, where you constantly pray that it doesn't happen to you on a daily basis. The reality we live in. If those who ask women to avoid isolated places because it might be 'unsafe', need to think twice. This incident is a shocking reminder that women in this country are unsafe, no matter what they wear, where they are.