In association with
Platinum Evara
Marriage is not just a new chapter in a bride's life, it is a beginning of new relationships that she will build along throughout this new journey.
The bride of today has come a long way. A woman in herself, she is educated, has a career, follows her dreams and makes her own choices. She values traditions, practices and rituals with an ability to question and not blindly follow. She faces many societal challenges and expectations but, she confidently negotiates them while expressing what truly matters to her. Without dismissing existing norms or rebelling without a cause – she stands assertive, optimistic and yet carries people along.
We got to speak with a few young brides, who shared with us some of their rare first moments where they did not shy away from contributing or bringing in a positive change in their new family.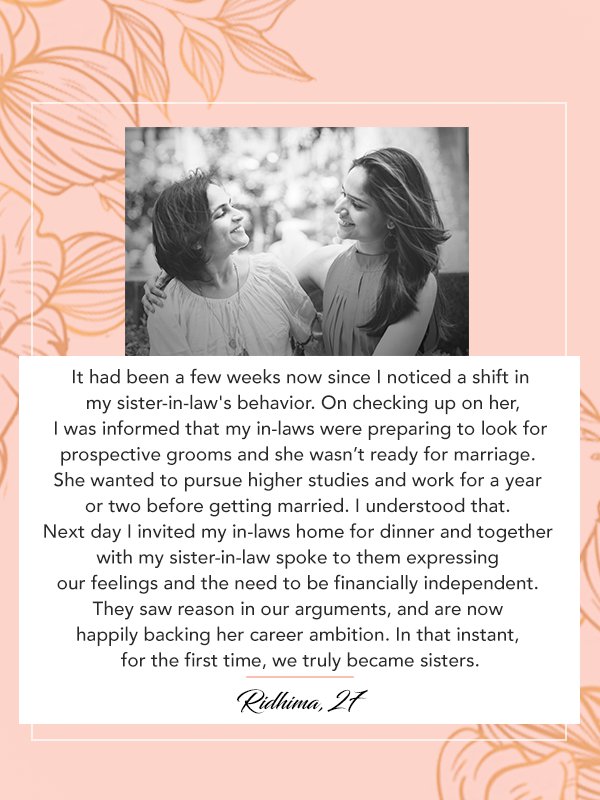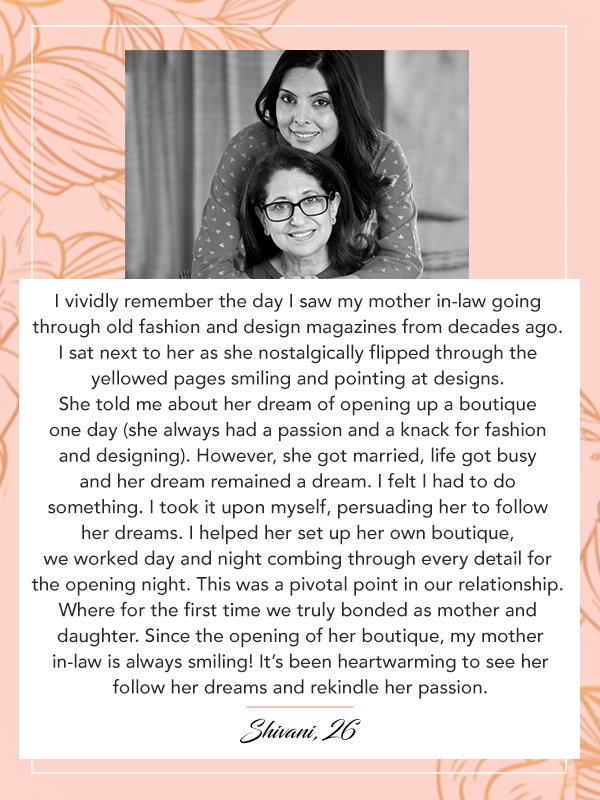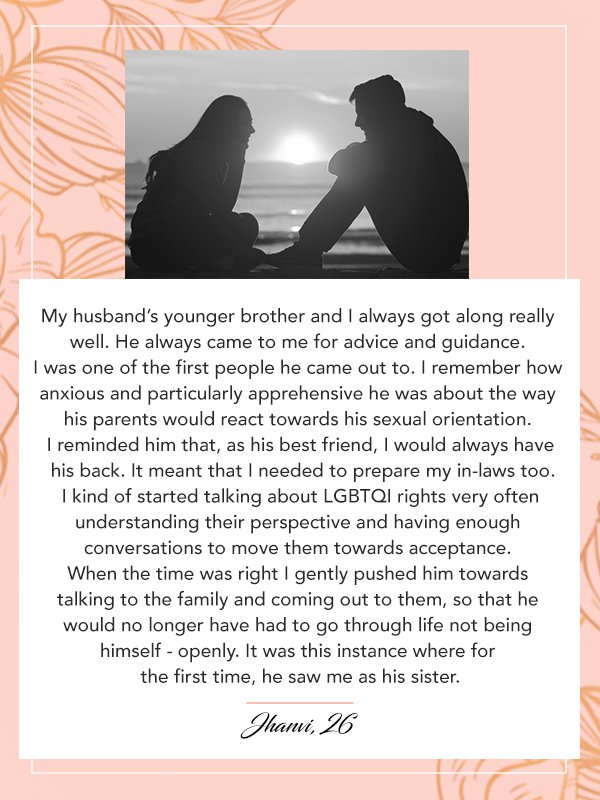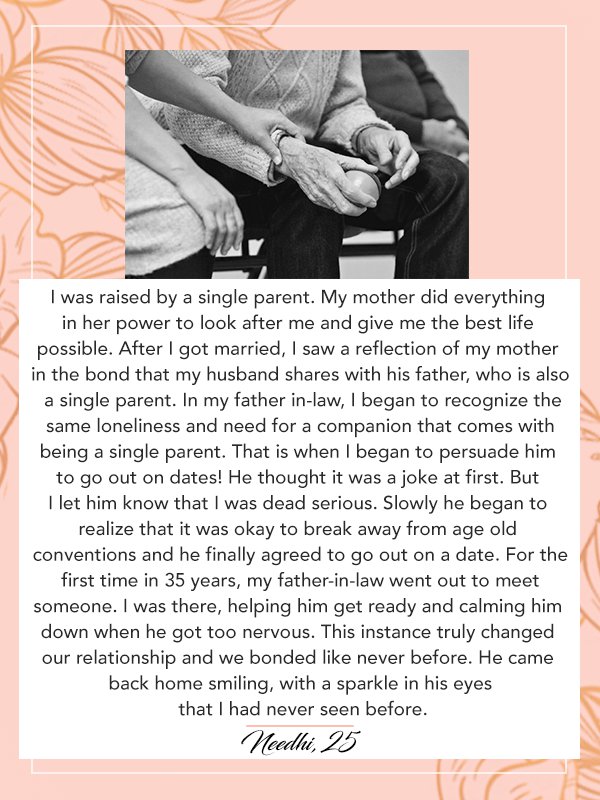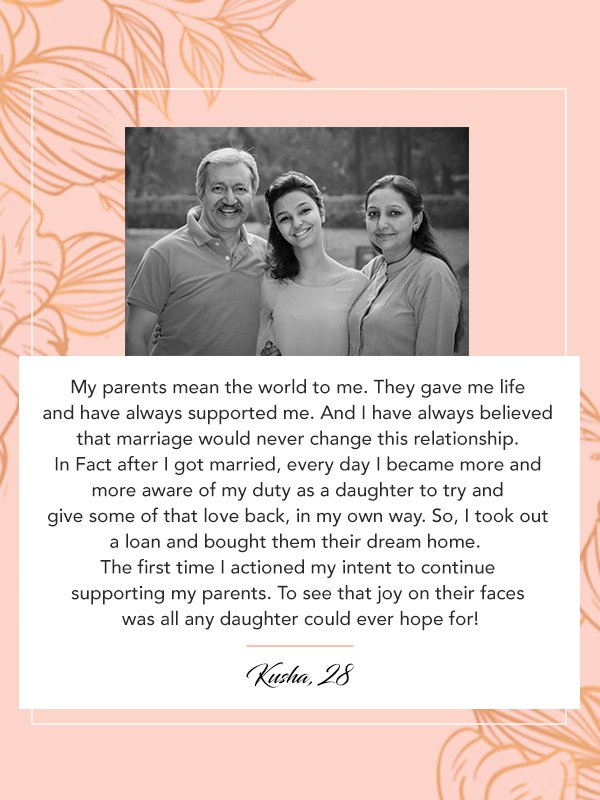 These brides of today stand testimony to the unconventional bonds shared after their wedding. These relationships become a source of strength as they build their new lives; upholding their values and traditions, yet being true to themselves as women of today.
Platinum Evara celebrates these women with their #MyFirstEvara campaign. Their newest collection is for every bride of today, who has evolved to break away from stereotypes; blossoming in their new lives, and nurturing new age relationships. Check out the collection here.