Bollywood came out in full support of Sunny Leone after a disgustingly sexist interview of the actor with journalist Bhupendra Chaubey recently sparked outrage. She handled some horribly regressive questions with a lot of grace and, thankfully, that didn't go unnoticed.
One of Chaubey's most caustic questions in the interview was about superstar Aamir Khan 'not' wanting to work with Sunny. He asked her, "You think that an Aamir Khan would ever work with you," to which she said, "probably not." When asked if she'd want to work with him, she said, "Of course, who wouldn't!" He then said, "So you would like to work with Aamir but Aamir wouldn't want to work with you? How would that reflect on you then?"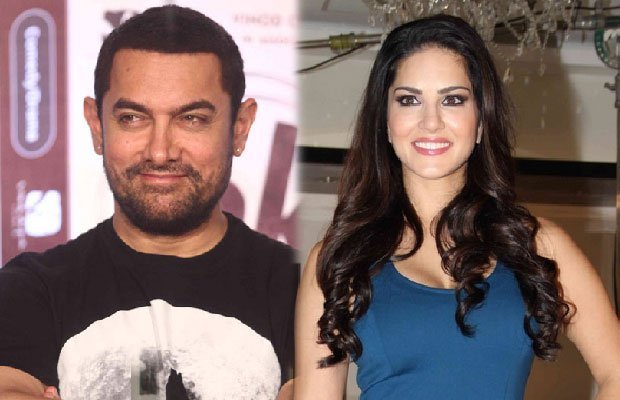 With a simple post on Facebook earlier today, Aamir butchered Chaubey's argument. Sharing ScoopWhoop's biting critique of the interview, Aamir wrote, "I think Sunny conducted herself with a lot of grace and dignity in this interview…. I wish I could have said the same about the interviewer. And yes Sunny, I will be happy to work with you. I have absolutely no problems with your "past", as the interviewer puts it. Stay blessed. Cheers. Aamir."
Sunny, who's always maintained that she's a huge fan of Aamir, understandably couldn't believe this, and replied to him on Twitter with an adorable fangirl-y tweet.
So, can we now expect to see Sunny in the sequel of 3 Idiots?