Meet Baby Chanco, one-year-old baby from Japan, who was born with long luxurious locks. 
Born on December 23, this infant instantly went viral when her mother, Mami Kano, posted a picture of her and her mane.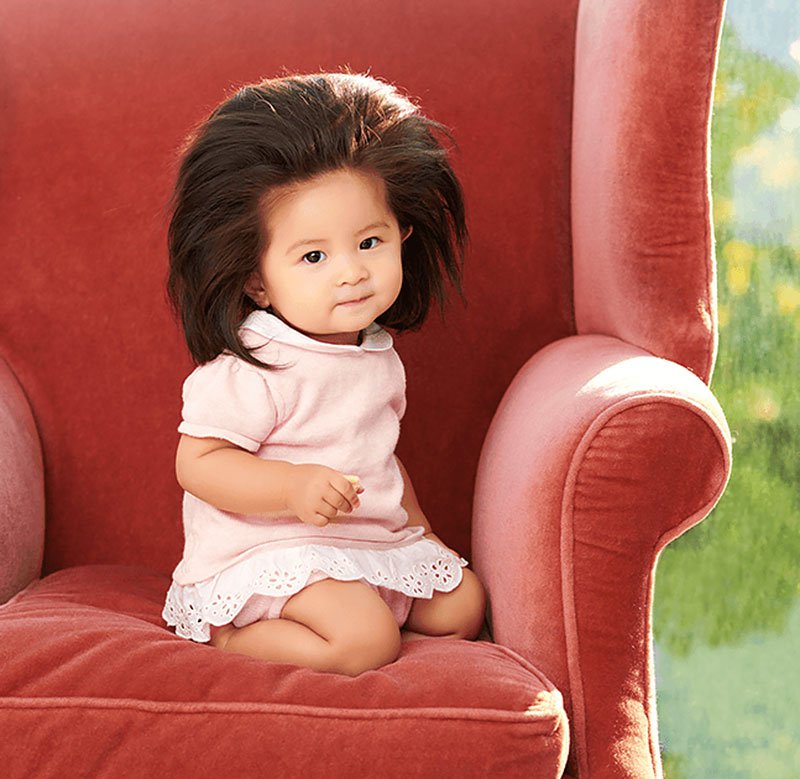 During a medical checkup, her parents could see her hair in the ultrasound. 'It was impressive', they added. 
However, doctors were 'intrigued' and 'expressed their worry' when she was born with a head full of voluminous hair. 
Her mother grew anxious after seeing everyone's reaction to her baby's hair. They took her to get a cut from a hairstylist. But later, they decided to let her hair be, 'like a soft, fluffy lion's mane'.
Because of her widespread fame, she became the face of a Pantene campaign #HereWeGo in January.
Yoshiaki Okura, P&G Japan Hair Care Associate Brand Director, told People,
We went straight to her mother because Chanco's personality and special character matches our image for women we want to support… We feel [Chanco's] beautiful hair has strong power that makes people positively move forward.
Who said modeling is not a child's play?
Baby Chanco's Instagram account has more than 390k followers now.
You can follow her 'hairytale' here.