Whoever said you need to "grow a pair" to be fearless, they got it all wrong. Guess what? You don't need a pair of balls to be strong, but strong will and infallible determination. Every now and then, we keep hearing it's a 'man's world' but it isn't the whole truth. Every year, millions sit to crack the Indian civil service examinations and though women are definitely in the minority, the ones who make the list are first of their kind. These women are the best at what they do. These women are making histories. 
It all started with Kiran Bedi, who broke into the man's world and made a place for herself. Seven times out of ten, she is the inspiration for every woman wanting to don that uniform and maintain law and order. There are many women who have taken this route and are performing brilliantly at their jobs and making a point that it's so not a man's world. 
1. Sanjukta Parashar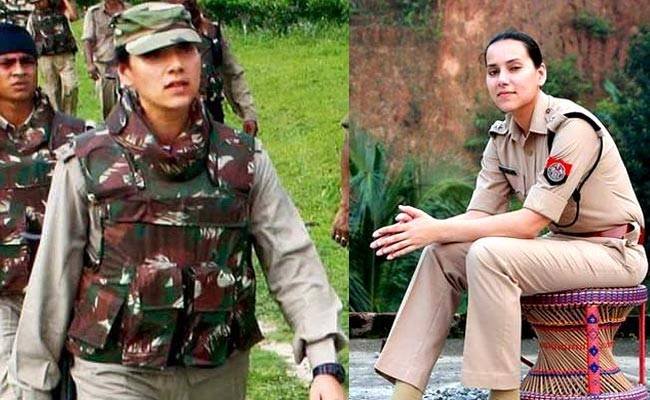 Sanjukta is the badass personified. Scoring 85th rank in civil services exam, she chose IPS over Administrative services, which was her love. During her tenure as Sonitpur district superintendent of police (SP) in Assam where she headed a team of CRPF jawans, effectively took down Bodo militants, made 64 arrests and captured tons of arms and ammunitions in just 15 months. The last we heard, she was heading a probe into the Bhopal-Ujjain train blast which is rumoured to be the handiwork of a fringe Islamic State group.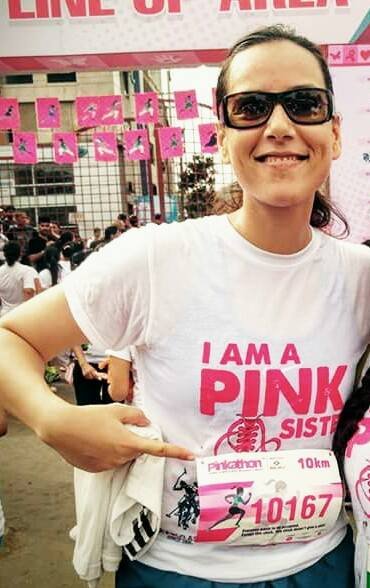 She has received multiple death threats from National Democratic Front of Bodoland (NDFB) but remains unfazed and continues to be a freak force of nature that she is.
2. Aparajita Rai
Sikkim's first female IPS officer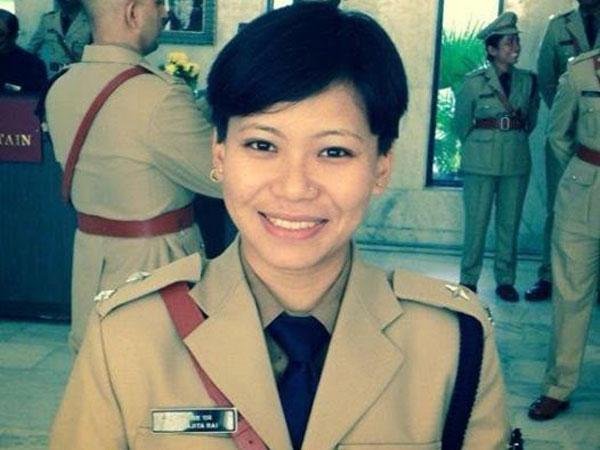 After she lost her father who was a divisional forest officer when she was 8, she and her mother had to support themselves. During that time when she observed the cold-hearted attitude of government officials towards people, she decided she was going to change things around. 
She made her family and women proud when she became the first Gorkha female IPS officer of Sikkim. She cracked the UPSC exam twice and in her second attempt, she was allocated the IPS cadre. In her entire training career, she has collected almost every kind of award there is. She says, "Anyone who comes to me should not face the same harassment or agony which people generally encounter in government offices."
3. Merin Joseph
 The youngest IPS officer of Kerala cadre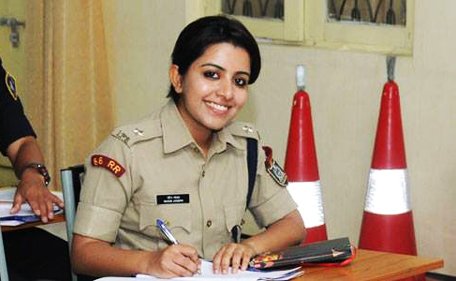 Merin became the youngest IPS officer of Kerala cadre when she cleared the UPSC exam at the age of 25. After clearing the UPSC exams in her very first attempt in 2012, Merin joined the IPS.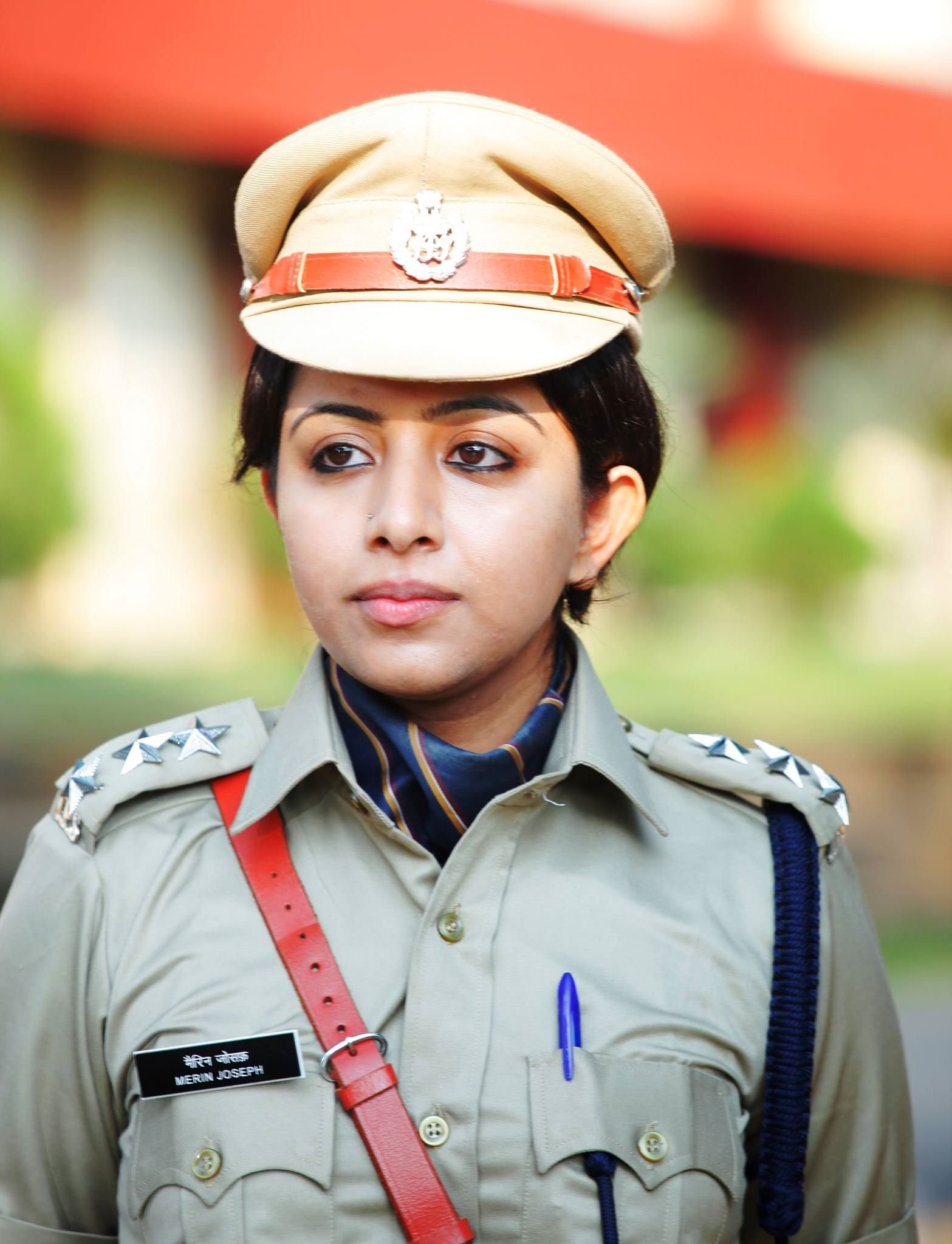 Merin also led the Indian delegation at the Y20 Summit for G20 countries. The tough officer came in the news recently when a media publication chose to include her in a list of beautiful women officers. In a scathing Facebook post, the officer slammed the sexist article and the patriarchal mindset that objectifies women like this. 
4. Saumya Sambasivan
Shimla's first female IPS officer, known for taking on the mining mafia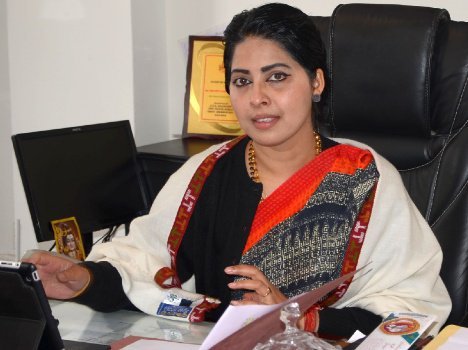 The first female superintendent of Police to be overseeing Shimla, Saumya is clearly a favourite among residents for her dedication and discipline that she brings in her work. A pass out from the 2010 IPS batch, she has solved six murder cases during her stint in Sirmaur district in Himachal Pradesh and has landed some of the drug mafias that were running amok in the state, behind bars.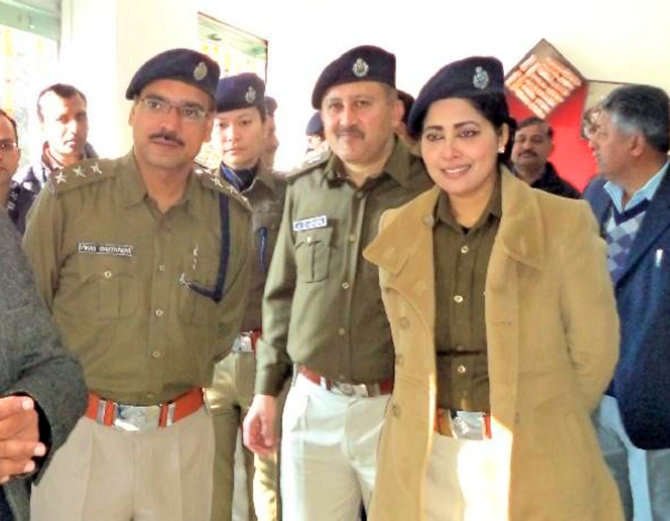 What makes her work so sublime is her drive for quick action against criminals before they can get out of hands. She has also been nominated for the President's medal which doesn't come as a surprise, given her phenomenal record. Apart from her work, she was also in the news for training women in self-defense in her district, after a rape case was reported from the area.
5. Sonia Narang
The officer who did not think twice before slapping an MLA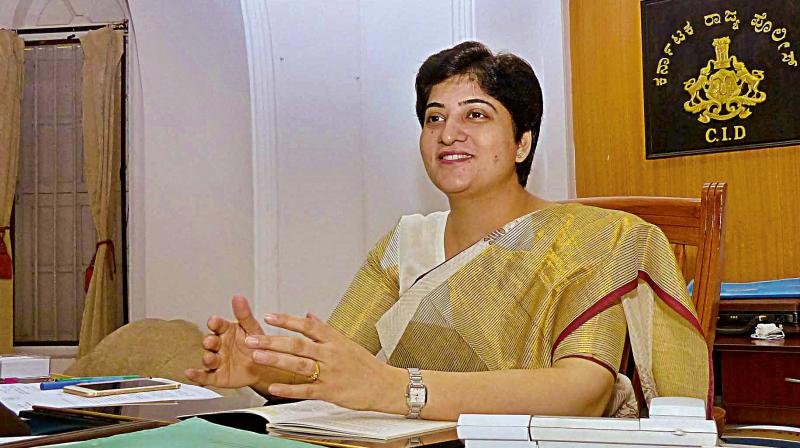 Inspired by her father to be an IPS officer, A.N.Narang, who retired as deputy superintendent of police, Sonia had only one dream: to don the khaki. She once said in an interview with The Indian Express, "I had never thought of anything else. It was only civil services right from high school."
Known as the iron-willed lady for her zero-tolerance for troublemakers, Sonia became a public figure when she slapped an MLA during a frenzied protest between BJP and Congress in 2006. She had to resort to lathi charge to get things in order but a BJP MLA, Renukacharyaa, refused to budge from where he stood. And then came a thundering clap on his cheek and some time behind the bars. And in 2013, when the CM made allegations against Narang that she was involved in the Rs. 16,000 crore mining scam, she issued a well-versed statement in the media that since she had never been assigned the areas where illegal mining was being done, there was a hard chance that the money went in her pocket.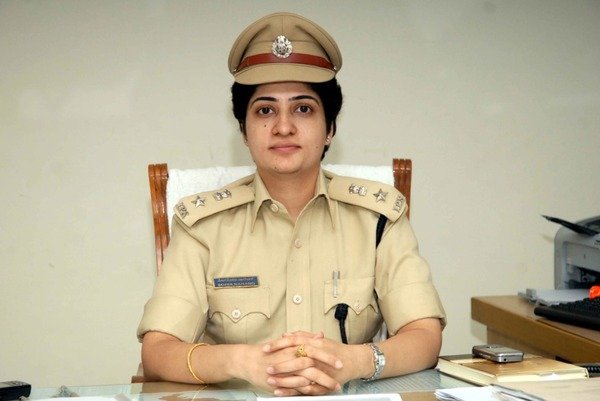 Apart from kicking quite a few asses, Narang has also exposed the extortion racket that functioned within the Lokayukta office and is the second female officer in the age old history of Karnataka to be the Deputy Commissioner handling South Division of Bangalore. She was currently appointed as Superintendent of Police, National Investigation Agency (NIA), for a period of four years.
6. Dr. Ruveda Salam
Doctor and first IPS officer from Kashmir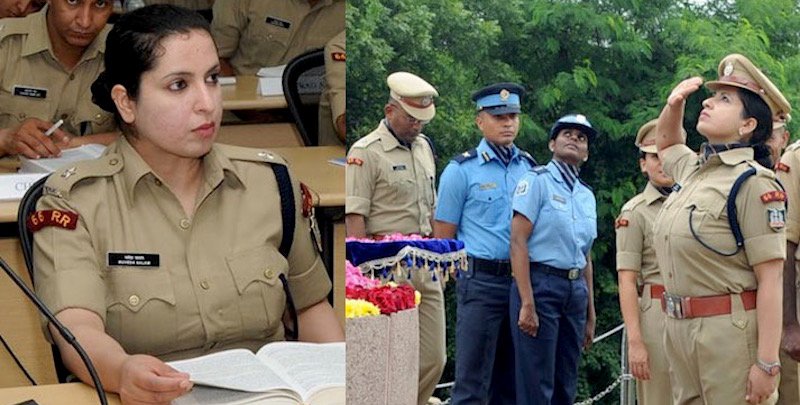 Ruveda Salam made history when she became the first IPS officer from Kashmir as she fulfilled her father's dream. During her childhood, her father often said that he wanted her to become an IPS officer and that became her aim. After MBBS from Srinagar, she cleared civil services exams twice and got the IPS cadre in her second attempt. She received her training in Hyderabad and got posted in Tamil Nadu as an Assistant Commissioner of Police in Chennai.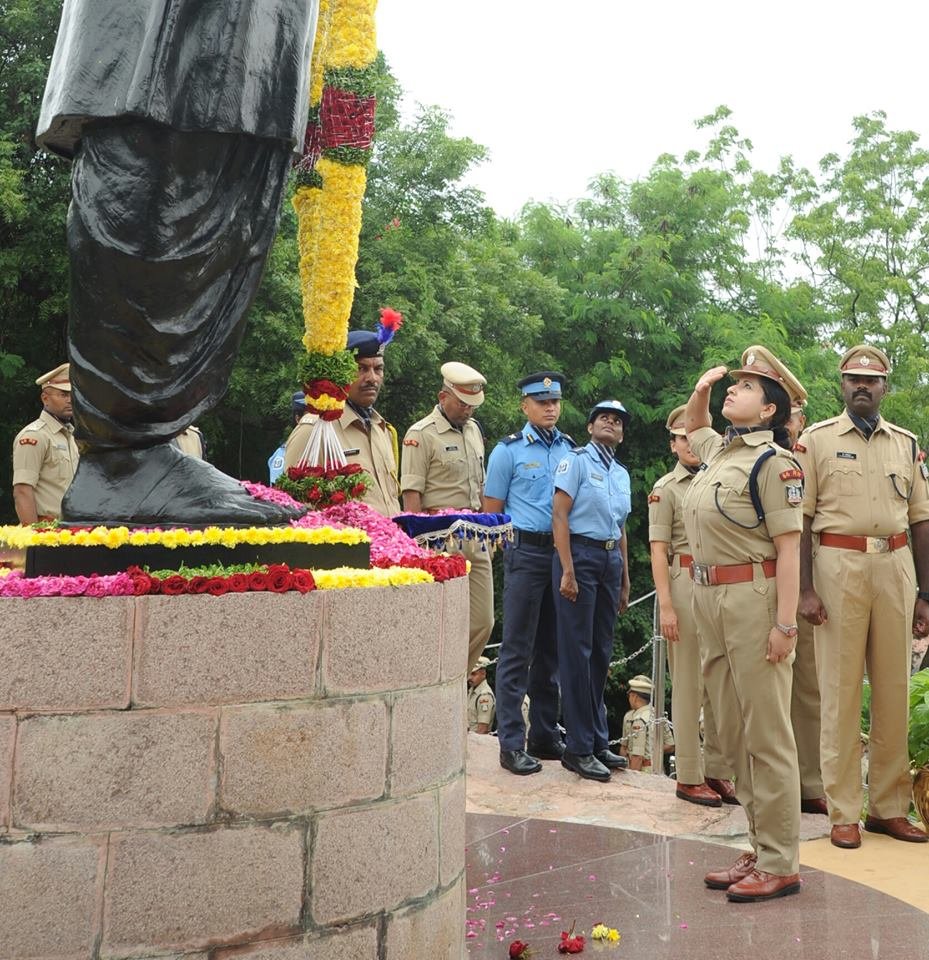 Ruveda has given a number of motivational speeches and encourages girls to sit for IPS exams in J&K. She is currently Assistant Commissioner Income Tax, Jammu after she opted for the Revenue service.
7. Meera Borwankar
The fierce officer who inspired the movie Mardaani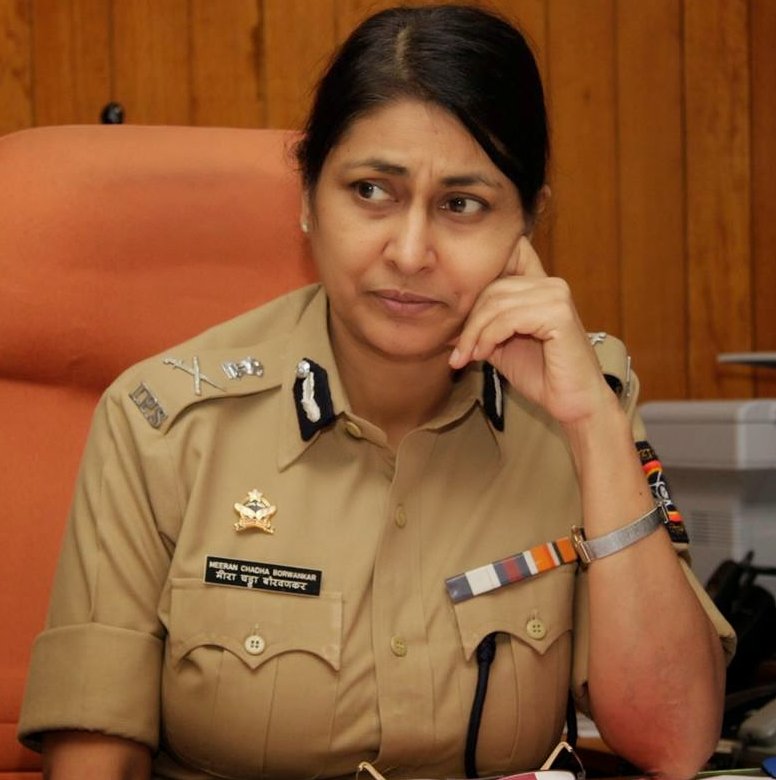 The first ever woman to head Mumbai's Crime Branch Department in 2001 in its 150-year long history, Meera is a power to be reckoned with. She has cracked some of the most grueling cases including Abu Salem's extradition, Jalgaon sex scandal, Iqbal Mirchi extradition case, among many. Known for her no-nonsense attitude, she is the inspiration behind the movie Mardaani and has witnessed the hanging of Yakub Memon in 2015, who was convicted for the 1993 Mumbai serial blasts. For her exceptional work, she received the President's medal in the year 1997, along with the Police Medal and Director General's Insignia. She firmly believes that women are much more patient, capable, and resourceful as compared to men and advises them to rid themselves of self-doubt and insecurities to follow their dreams.
8. Sangeeta Kalia
The officer who stood up to misuse of power by ministers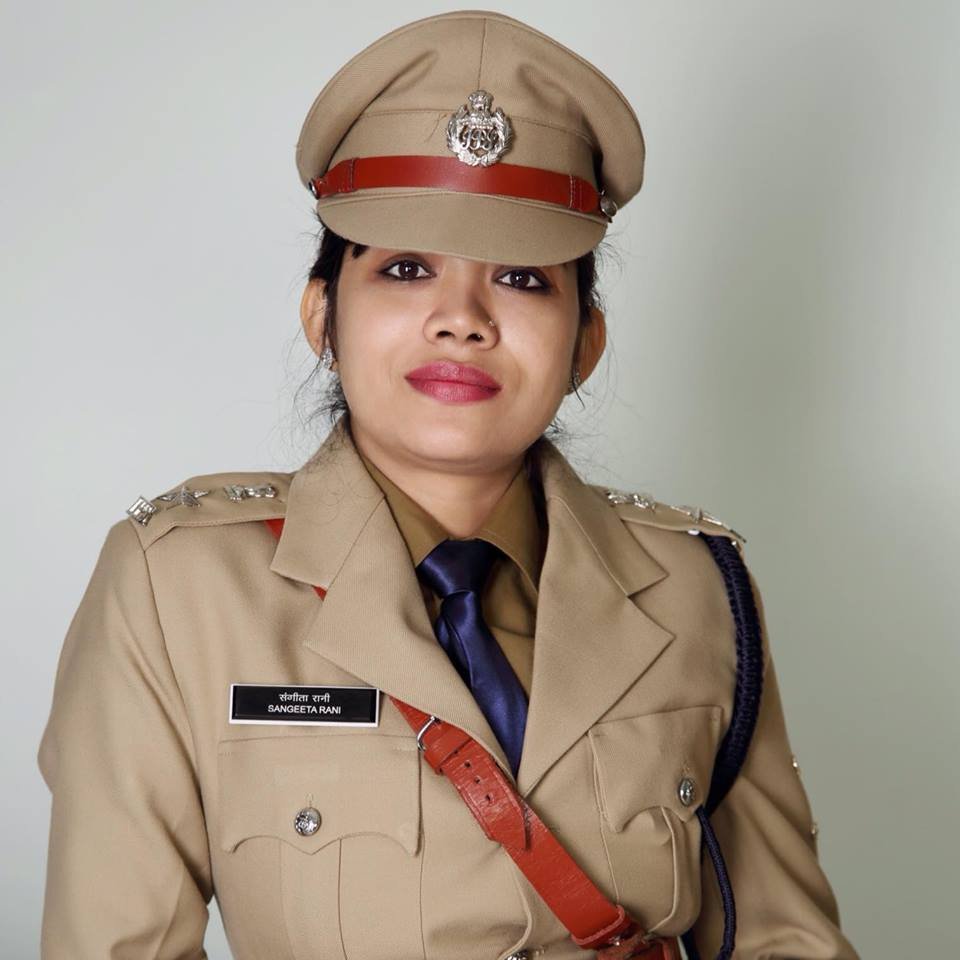 Daughter of a painter with the police in Fatehabad, Sangeeta was inspired to be an IPS officer by actor Kavita Chaudhary, who played the role of an IPS officer in the 90s TV series Udaan. After a masters degree in Economics, Sangeeta worked as an assistant professor and sat for the UPSC three times to follow her love for khaki. On the third attempt, she got through the IPS cadre and started her career as an IPS officer. The year (2010) she joined the Haryana police as an IPS office was the year her father, Dharam Pal, retired from the Fatehabad police. It was a proud moment for Mr. Pal who had supported Sangeeta every step of the way.
In 2015, Sangeeta made news when she had a heated altercation with Anil Vij, the Health Minister of Haryana when she was serving as the Superintendent of Police in Fatehabad. She was asked to leave the meeting room by the Minister, something she refused to do, which led to her being transferred to a different area. She gained huge support for standing up against the crudity and misuse of power displayed by a minister.
9. Subhashini Sankaran
1st Woman IPS Officer to be put in charge of CM's security
In July last year, Subhashini Sankaran became the first woman IPS officer since Indian independence to take charge of security for a Chief Minister, not an easy feat by any measure.
On December 23, 2014, militants from a splinter group of the National Democratic Front of Bodoland massacred 30 tribals in Sonitpur District. Subashini and her team reached the spot in under 20 minutes, given the sensitivity of the situation. Anticipating a law and order situation, the police ensured that the bodies were picked up before it inflamed passions further. Subashini while posted in Assam, was also responsible for busting a rhino–poaching ring, operating out of nearby Kaziranga.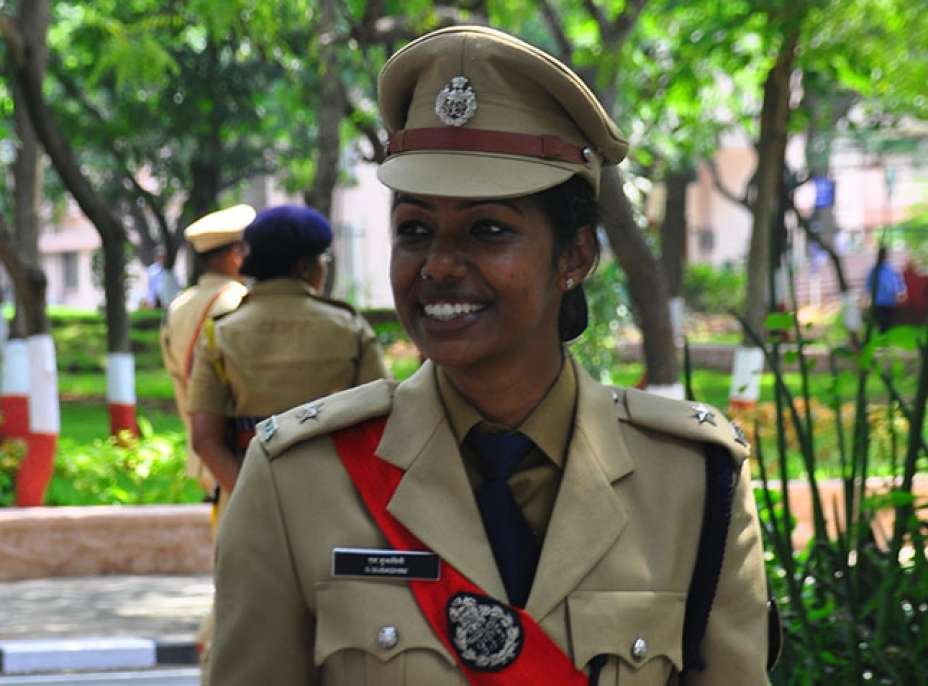 These are women of grit and conviction, who stood their ground, fought their way to fulfill their dream. These are women whose bravery and non-conformity prove that women are equal to men in every respect. These fearless officers are perfect role models for every girl who wants to break gender stereotypes and live her dream.