Entrepreneurship. In a country like India, where women are expected to be homemakers, there exist some ambitious women who dare think beyond the obvious. Entrepreneurship is one such movement among women which is redefining established norms in our society. As reported by The News Minute, there's one Bengaluru-based food truck which is run entirely by women and is all set with a wide array of food for your ravenous appetite.
This is the 7th Sin food truck. According to the founder of the Seventh Sin Hospitality Services, Archana Singh, it is Asia's only all-woman food truck.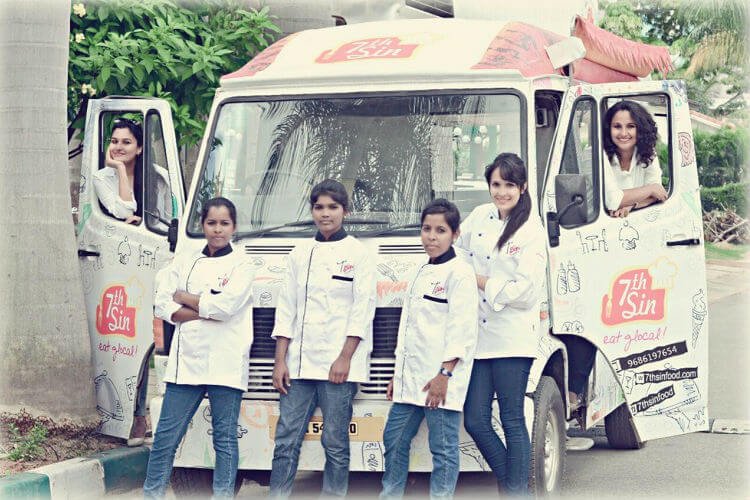 Not just the talented chefs, the truck is also driven, managed and serviced only by women. It operates outside the Bagmane Tech Park on the Outer Ring Road, Bengaluru. Archana Singh said to The News Minute – 
The food truck will serve glocal food – global food with an Indian twist. So the menu, which changes daily, features flavour fusions like chicken tikka pasta, malai veggie risotto, biryani rice rissotto, Indonesian or Sri Lankan biryanis, quesadilla with chettinad sides, and Indo-Pan Asian rice bowls.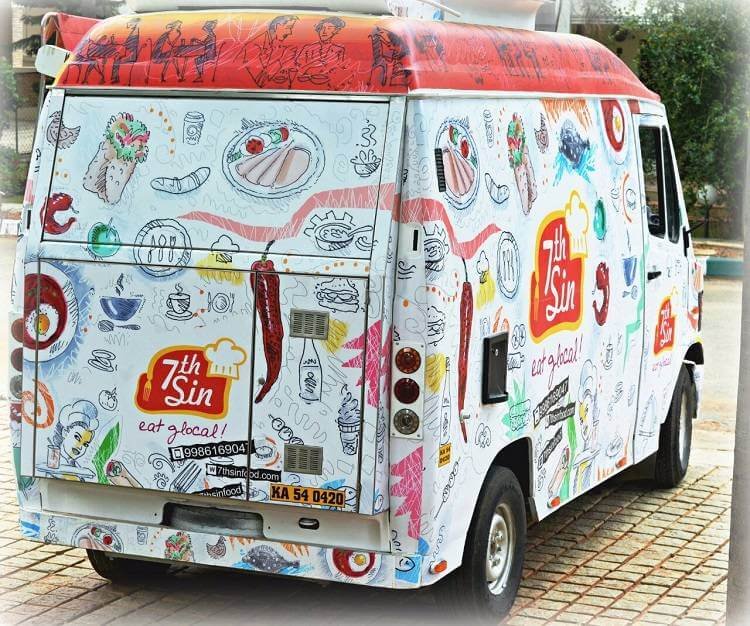 You can enjoy the delicacies served here for six days a week. As a part of the company's corporate social responsibility (CSR) efforts, the seventh day of the week is dedicated to the distribution of free food outside places of worship and in underprivileged areas.
With an intention of encouraging women from the underprivileged section of the society and hiring women personnel for their food truck business, the company has joined hands with a foundation. Singh said – 
This is a good way of employment. We want to give them another lease of life, to help them earn a living.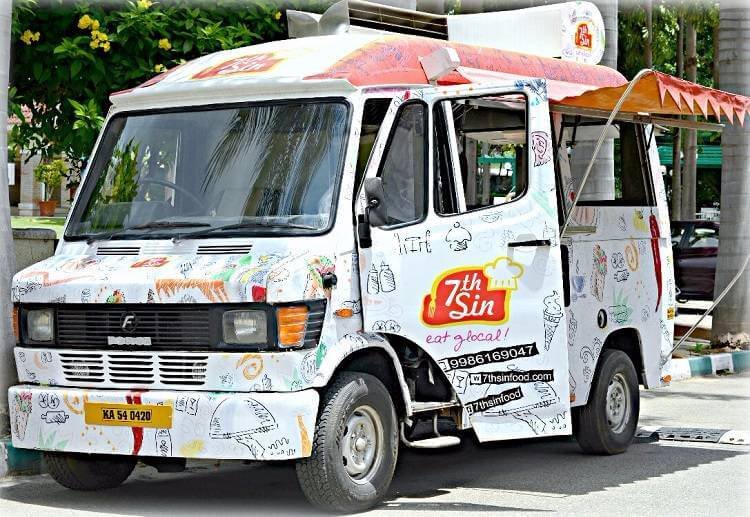 Seventh Sin Hospitality Services, which is named after 'the sin of gluttony', started off as a bistro for a city-based corporate firm in 2015. The success of the same led to the opening of the 7th Sin food truck. The company is now planning to expand their food truck business in Hyderabad and Chennai. Let's hope they come to Delhi soon.