Safety of women has been one of the major concerns in the country. To allay the fears of women commuters travelling at night, Bengaluru roads are all set to get their first fleet of pink auto rickshaws, reserved only for women.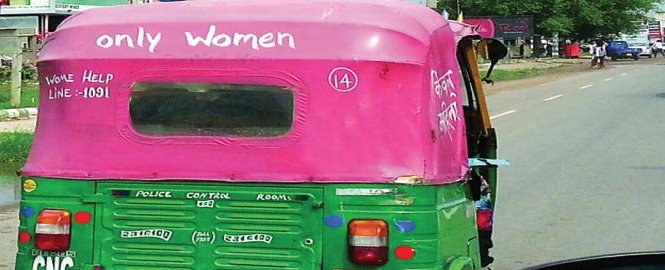 Moreover, the autos will also be equipped with CCTV cameras and GPS trackers. 
Bruhat Bengaluru Mahanagara Palike (BBMP) plans to distribute pink autos as a part of a women welfare scheme. The move was decided after the administrative body planned to reserve 20% of its parking slots for women.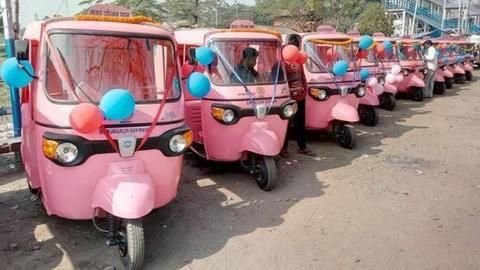 Bengaluru to soon get fleet of pink autos reserved for women. These will be distributed under BBMP's Social Welfare Scheme & women drivers to be given preference. These will be equipped with CCTV Cameras & GPS trackers. #BetterBengaluru pic.twitter.com/iDcMUpt7YI

— KJ George (@thekjgeorge) January 29, 2018
Chairperson of BBMP, Abdul Rakeeb Zakir told TOI,
We plan to distribute 500 pink autos under our welfare schemes. We will provide Rs 80,000 in subsidy for each autorickshaw, and the beneficiary will have to pay the balance. The drivers can be men or women, but if the latter come forward, they will be given preference. We will provide a special training programme for male drivers to behave with woman passengers better.
Bengaluru is not the first city that is coming up with pink autos meant to serve women. Many cities in Odisha, Gujarat, U.P. and Assam, have also launched pink auto services for women.
Although women in Bengaluru have hailed the move, they are concerned if CCTV footage will be continuously monitored or not.
Bengaluru also plans to launch pink toilets reserved for women in future.
Soon, Bengaluru will have PINK TOILETS for women & kids, equipped with Indian & Western style, Low height toilets & Basins for children, Proper lighting, Signages, woman caretaker-24/7, Helpline numbers, Disabled friendly ramps & Availability of location on app. #BetterBengaluru pic.twitter.com/zl2ZjnmGy1

— KJ George (@thekjgeorge) January 27, 2018
These initiatives are aimed towards women empowerment and ensuring safety of women in public spaces. Let's hope the state government's move really benefits women commuters of the city.