'Feminism' may have been the word of the year, but the sad part is that many of us still do not know its real meaning. 
At a time when the world is still struggling to learn the meaning of 'feminism' and its intricacies, BJP leader Ram Madhav has already figured out who the first feminist was. 
According to Business Standard, BJP General Secretary said, "Draupadi was the first feminist of the world."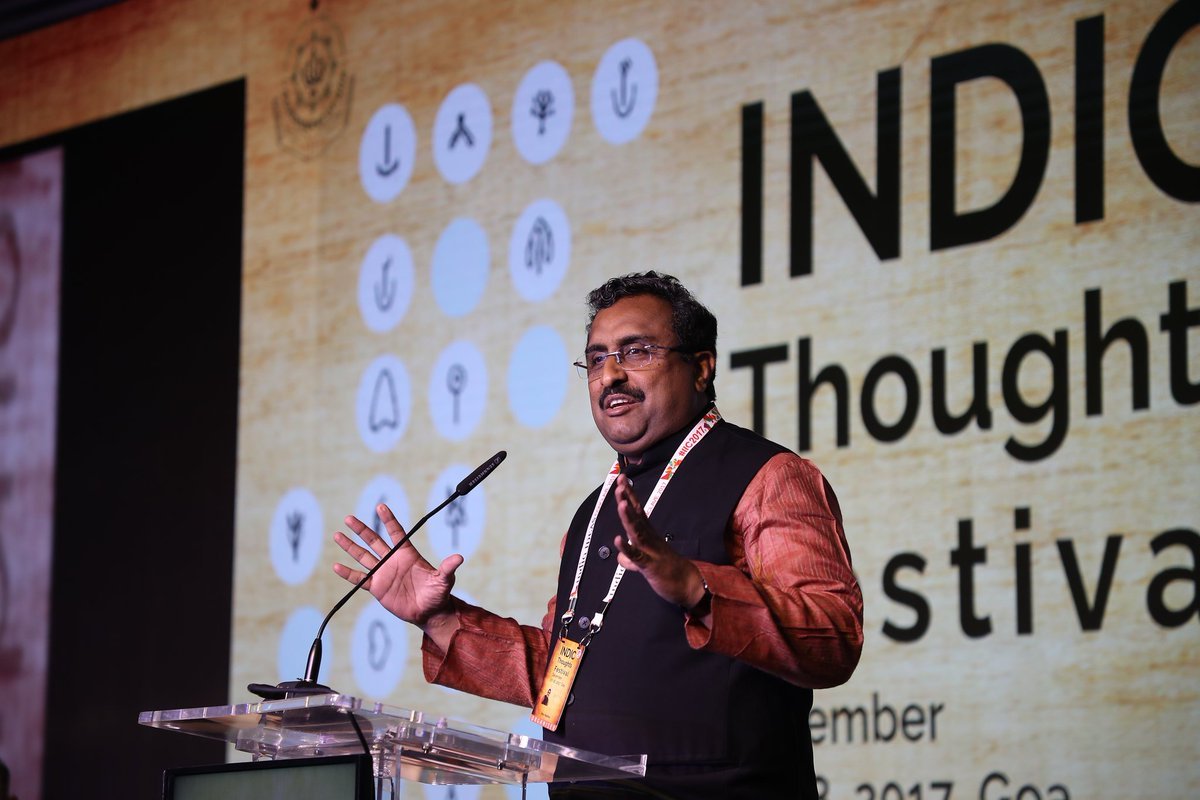 India would have been happy and rejoiced if he would've stopped right there because what he said after that is totally unacceptable.
He said, 
She had five husbands; she won't listen to any of the five. She only listened to (Lord) Krishna, who was a friend. But we never call her promiscuous.
Seriously 'promiscuous'? Not just this, the politician also went to the extent of calling Draupadi and her stubbornness the sole reason for Mahabharata war.
Ram Madhav has always been at the receiving end of trolls for his controversial statements.
Tweeps trolled the BJP leader and asked him some serious questions.
Molestation and rape were known too.
How could transgender rights activist not exist?
Feminism is not a dirty word. It is as respectful as Draupadi.
The Pandava queen Draupadi was indeed a feminist, but not in the way Mr. Madhav has pointed out. Sad that it is 2017 and we are still so unclear about what the word stands for. 
It's high time we understand that feminism is all about sharing opportunities and being treated equal and at par with the other gender.