We have a history of hiding our baby bumps, with our dupattas and palloos. It is a reality we live in. Would you care to venture out baring your baby bump in public? All of this happens in a country where traditional outfits were originally designed to expose the midriff. How does this even add up?
This generation is, however, challenging the norm and fighting prejudice in their own way. Using one such creative format, is this Toronto-based investment professional and beauty blogger, Preeya Malik, who is trying to fight the stigma around pregnancy.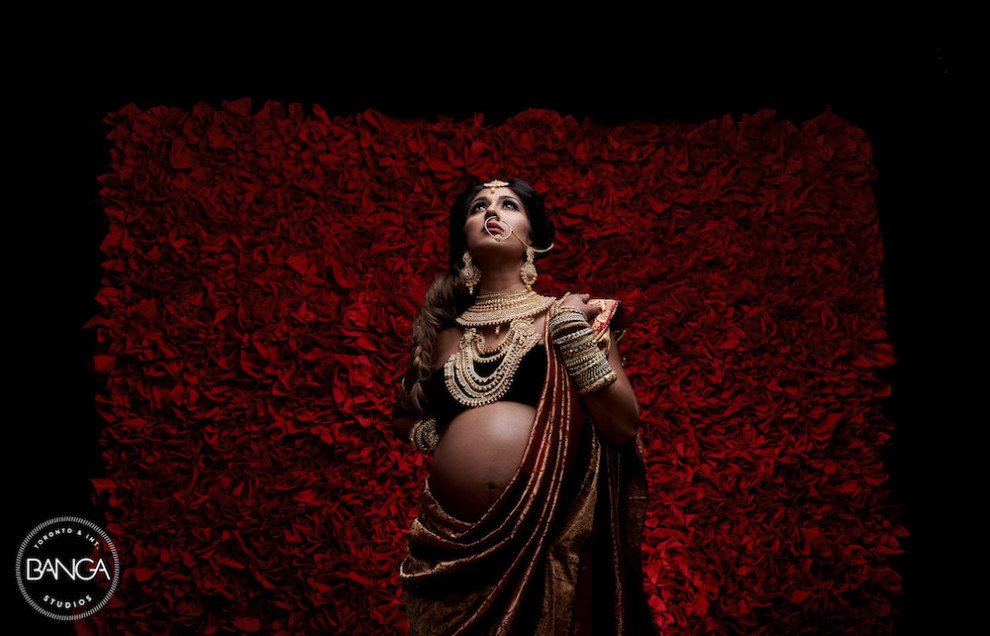 Malik recently did a maternity photo shoot in collaboration with Banga Studios and The New Delhi Company.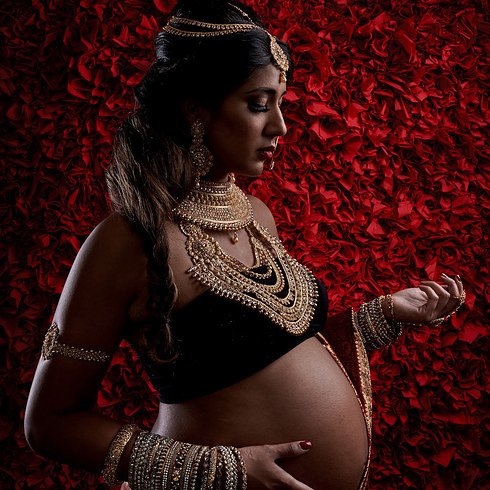 The shoot is based on the depiction of three Hindu goddesses — Lakshmi, Saraswati and Durga.
This one depicts Lakshmi, the goddess of wealth.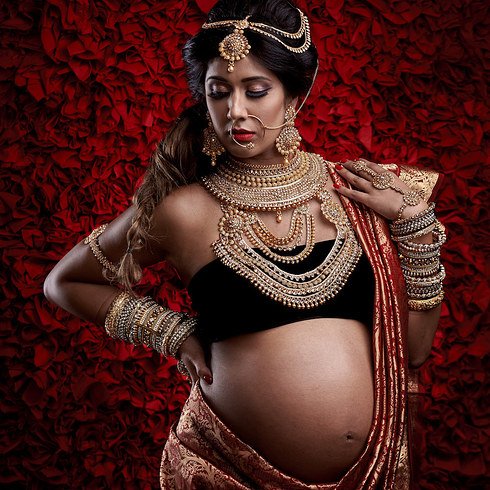 Here she is dressed as Durga, the warrior goddess.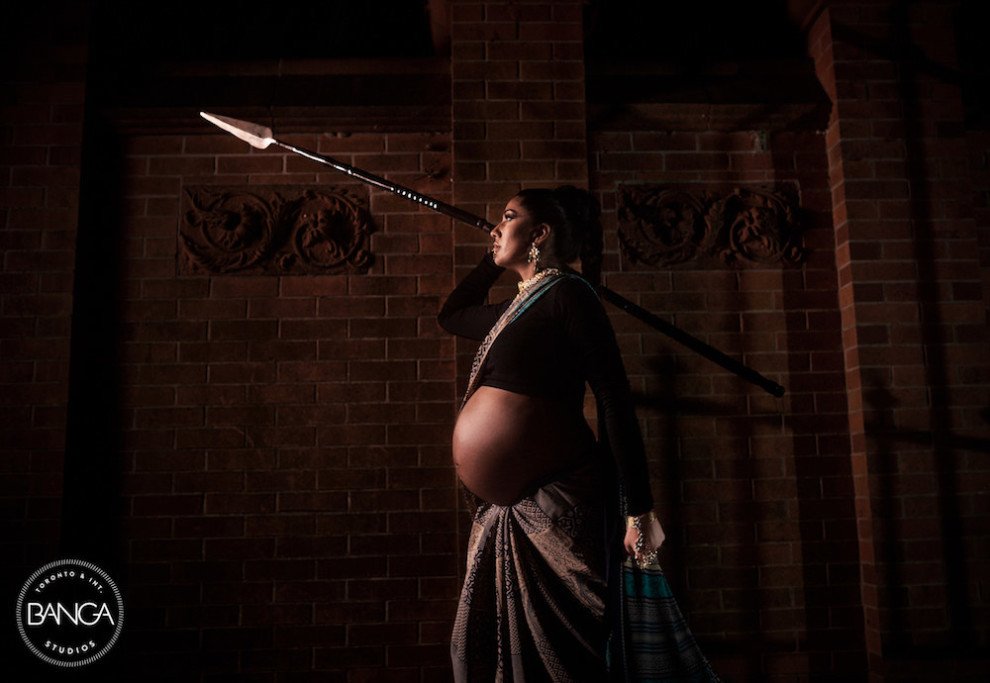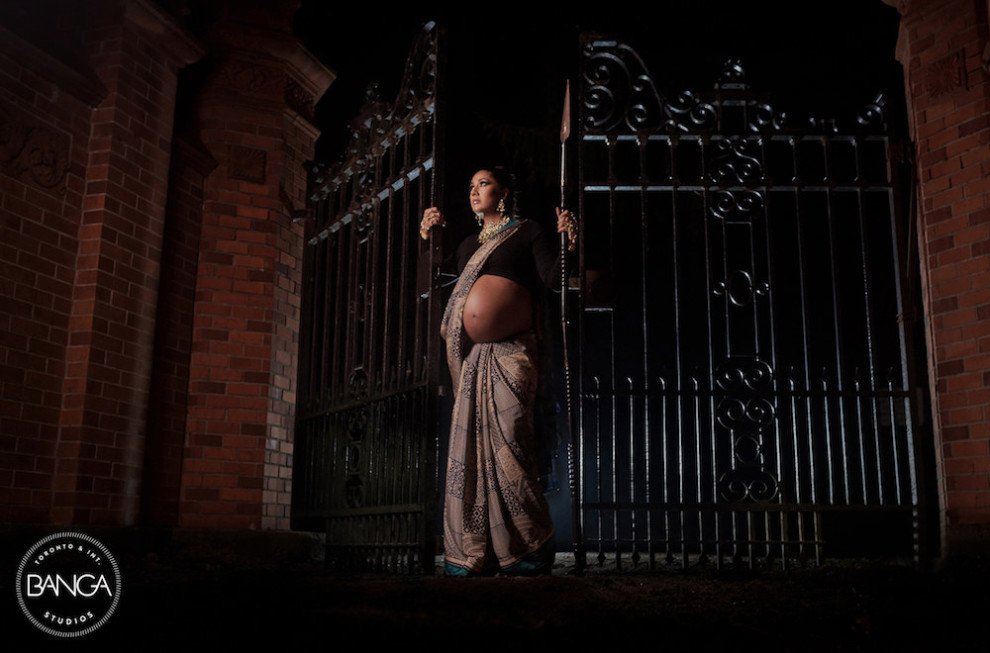 The idea occurred as an inspiration derived from the plight of Indian women who hide their baby bumps in public, who fear the thought of being judged due to over-exposure. In her view, this photoshoot was an expression of freedom.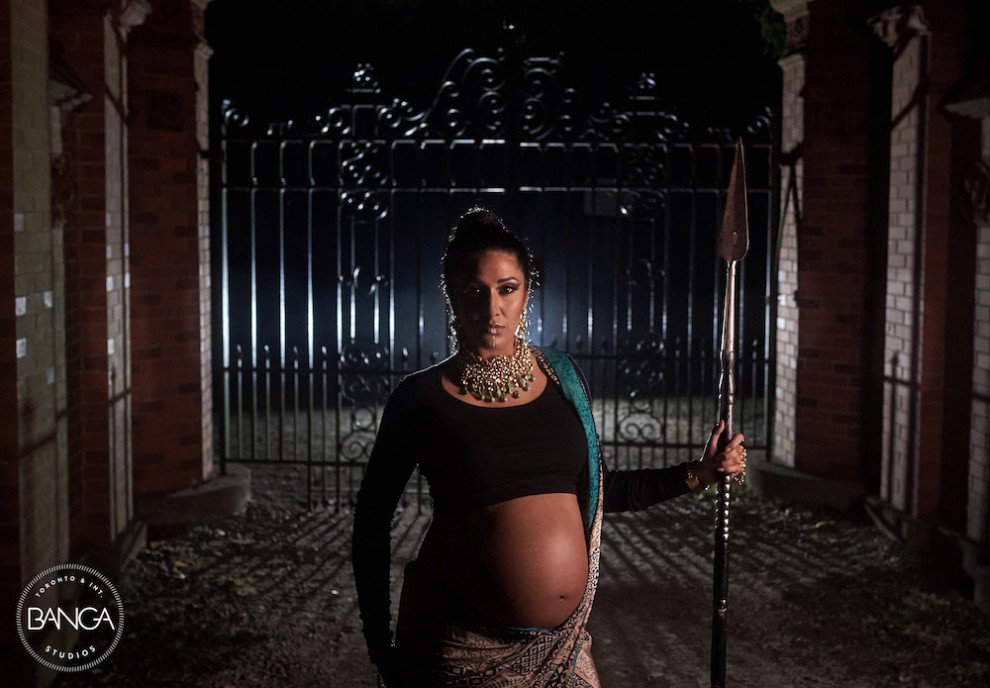 Here, she is garbed in a magenta lehnga depicting Saraswati, goddess of knowledge.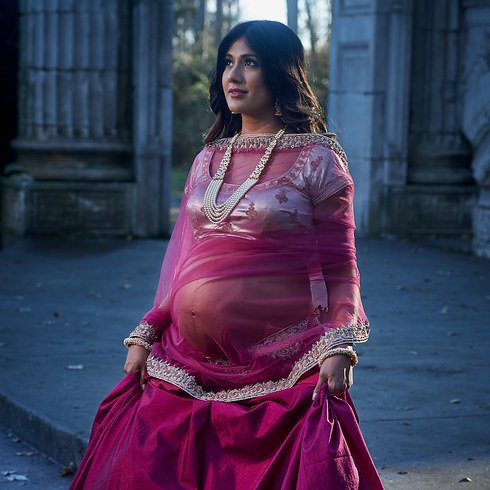 The photoshoot itself is so beautiful, it is hard to see anything wrong with an exposed baby bump. It evokes a normalising effect that is an absolute need of the hour.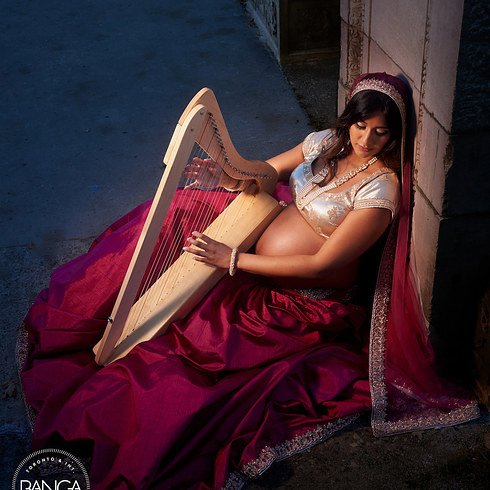 Malik tells ScoopWhoop,
The concept of the shoot first started with Gaurav from The New Delhi Company noticing he had many pregnant clients who were having troubles dressing in Indian clothes while pregnant or often felt insecure about how they looked. He would try urging his clients to drape a sari and bare the baby bump, but his clients would be worried about how the community would see it. Even when I shared images from my babymoon on my Instagram in a bikini, it wasn't well received amongst some of my South Asian peers, despite the fact that I've shared many pics otherwise in a bikini.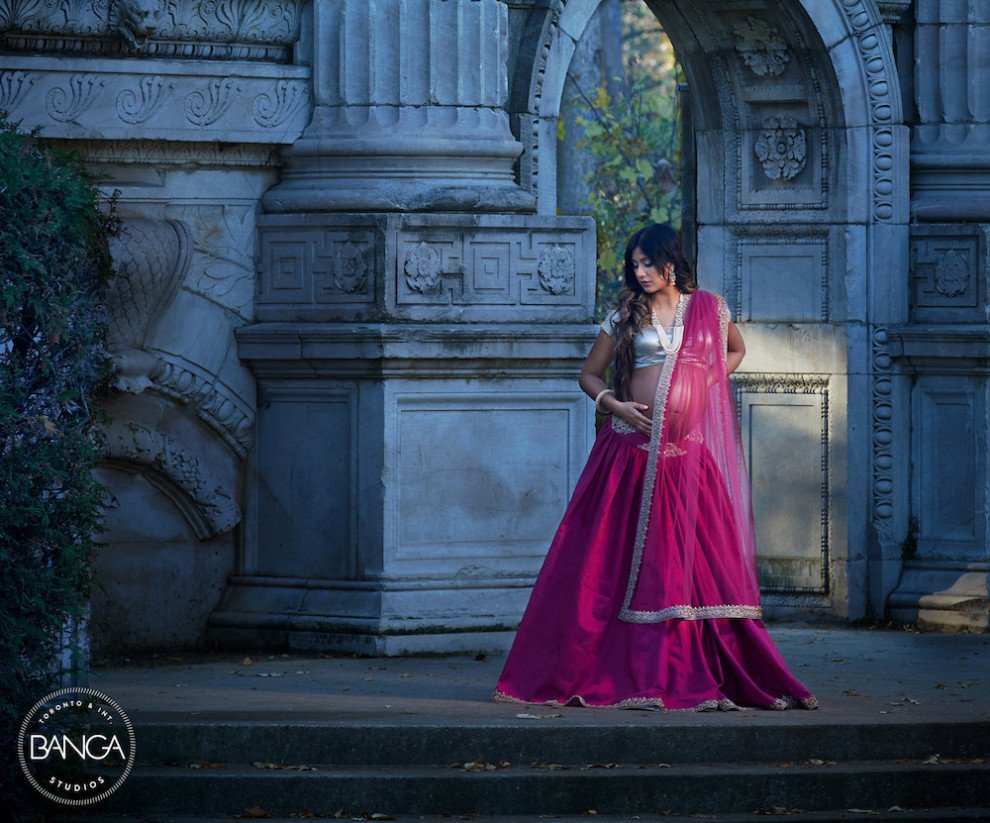 She says,
Why is there a taboo when it comes to Indian women bearing their baby bump for people to see, despite the fact that our traditional clothing otherwise shows off a woman's bare midriff?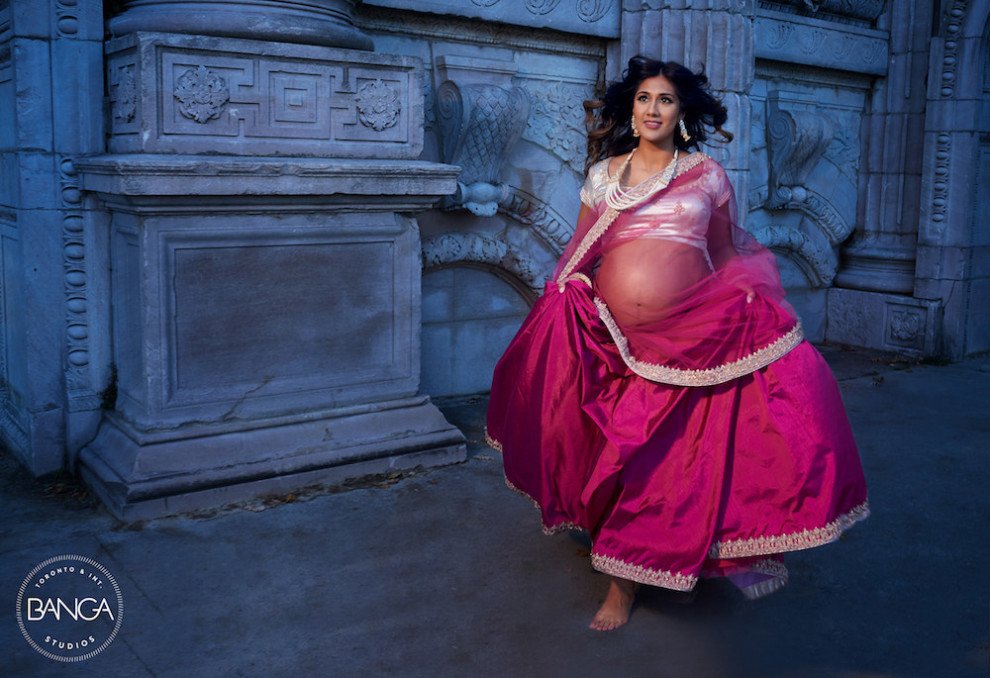 Preeya aims to take her message to a larger audience and is asking women to share their stories and pictures using hashtag #BumpTheStigma.
Find her blog here.
Photography: Babies by Banga