The first thing that comes to our mind when we think of a bodybuilder, would be person minimally clad and showing off the muscles to the world.
Well, Majiziya Bhanu is here to shatter that image and create a new one for you.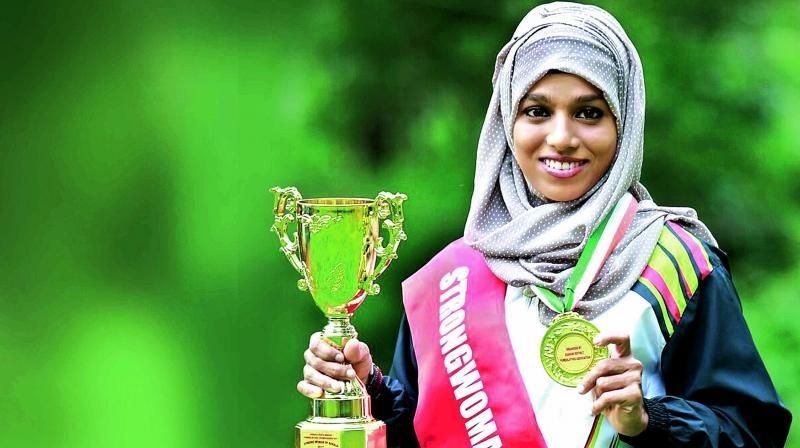 Bhanu, a 23-year-old, professional weightlifter hailing from Orkkatteri in Kozhikode, is a proud hijab-wearing bodybuilder.
Earlier, this year, she competed and won in the female segment of Mr. Kerala Competition in Kochi.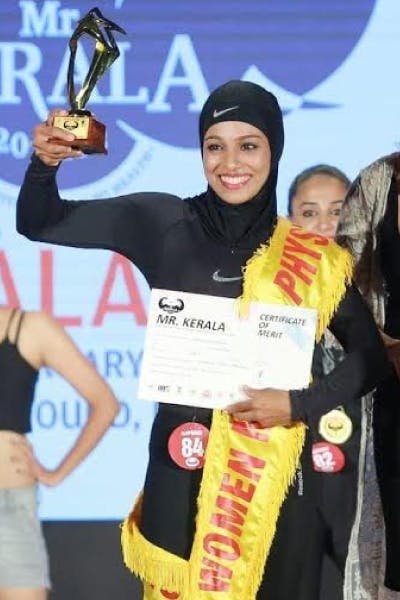 A final-year BDS student at the Mahe Institute of Dental Sciences, Majiziya claims to have taken up a special liking for athletics and other sports during her childhood, but her village lacked the needed facilities. She recalls:
I was so eager and enthusiastic to learn that my parents would often inquire about different sports in the nearby town for me. I did everything with what was available and would go out and explore when I got the chance to.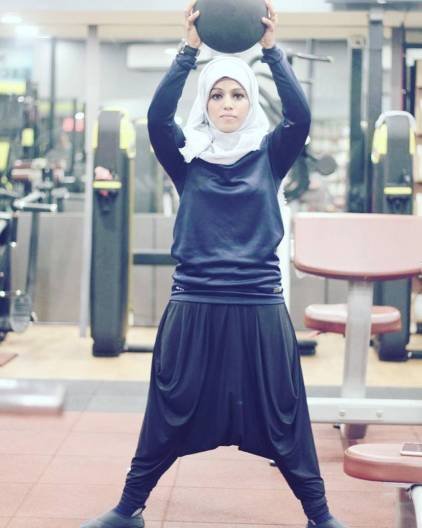 Having developed a keen eye for boxing, the then 21-year-old took her first steps to pursue a career in the sport but was soon forced to cut short her dream since she wore braces at that time which posed as a danger in the ring. She then shifted her focus to powerlifting in 2016.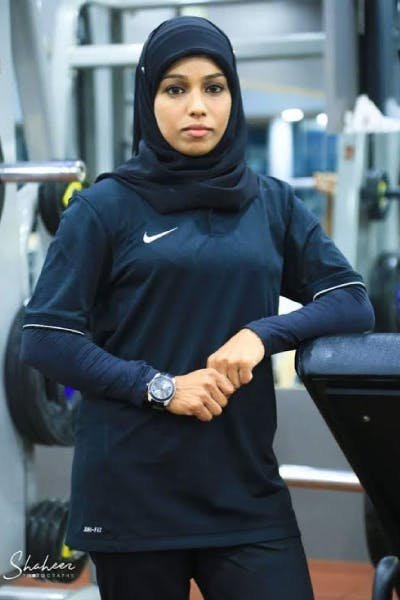 Speaking to IANS, she said:
In the initial days, men used to stare at me as I had my hijab on. But soon they realised that I was as serious as them in my workouts. Then all the eyes disappeared.
She recalls:
Initially, like many others I was apprehensive as I was under the impression that it involved a lot skin show. It was my fiancé who encouraged me to take up this and asked me to look up for Muslim bodybuilder from across the world on the Internet. After I saw the photos of them I was confident and I followed their style.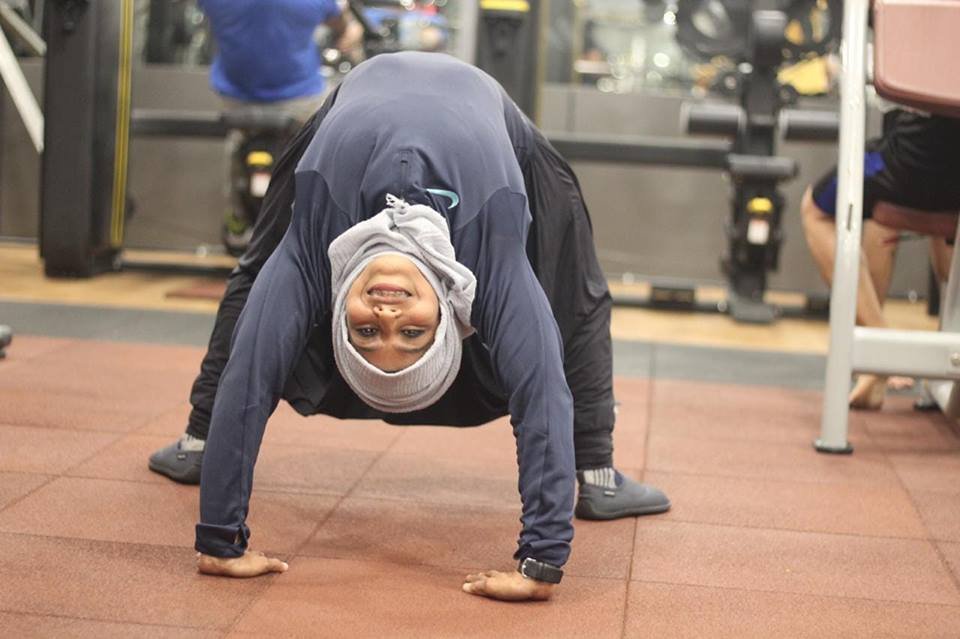 She was declared the 'Strong Woman of Kerala' thrice by the Kerala Powerlifting Association. She also won a silver medal in the Asian Powerlifting Championship in 2017.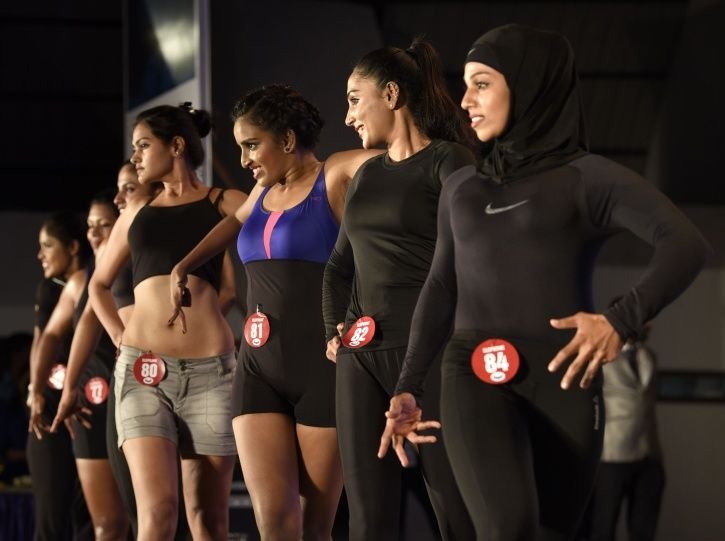 She proved her mettle in the sport. In an interview with YourStory, she said,
I wear a hijab and I am proud of it as it's my identity. I felt special and unique when I was on stage wearing one. 
She will now be contesting in the World Arm Wrestling Championship 2018 in Turkey next month. In the future, she plans to complete her studies and become a medical professional.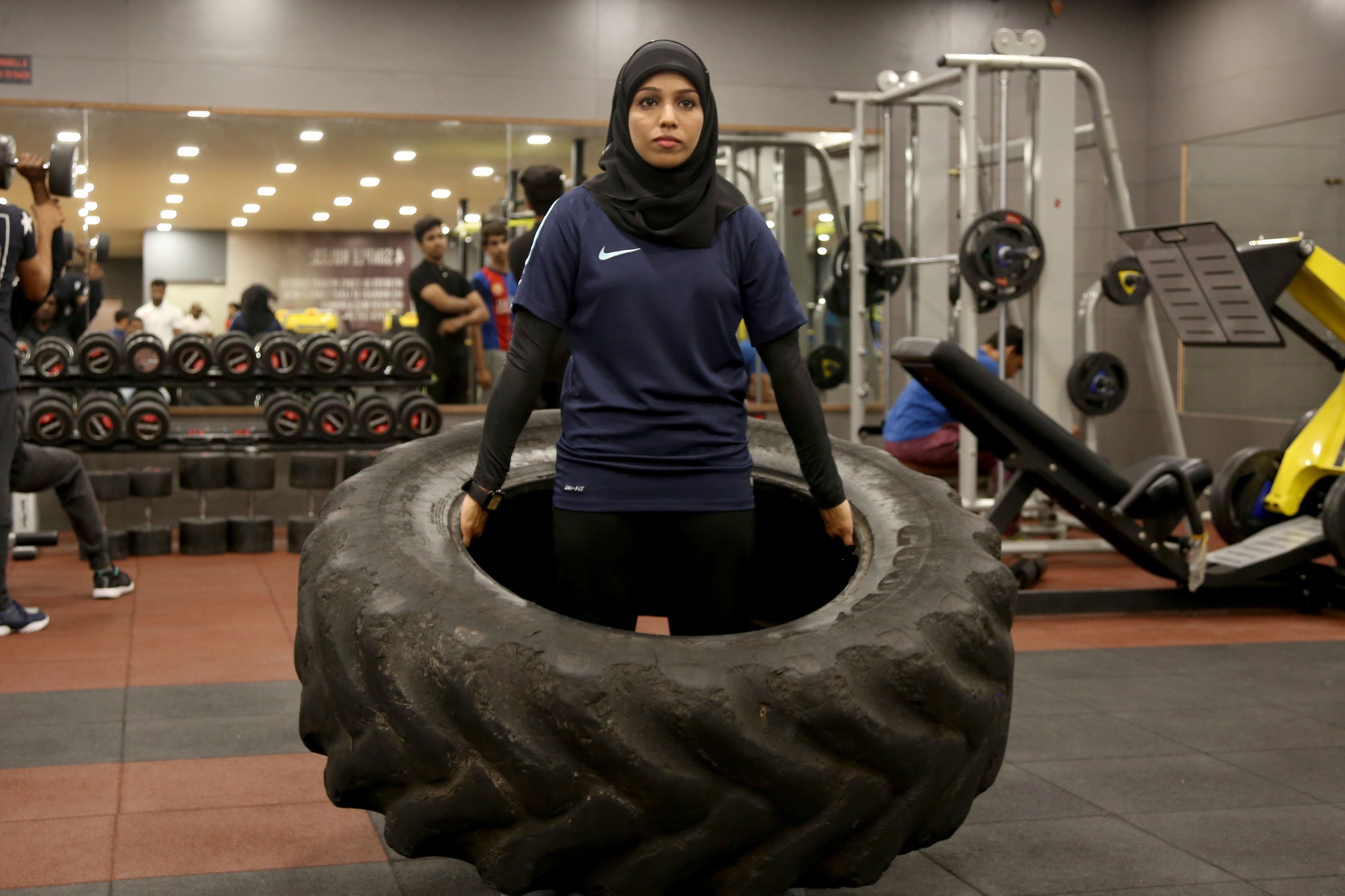 Talking to NDTV about her future plans, this is what she said:
Once I finish it, then I will pursue my dream of setting up an academy which will be a multi-disciplinary one, including martial arts, powerlifting, arm-wrestling and bodybuilding. It would give special importance to girls. I am sure I will be able to pursue my passion and wish to empower women.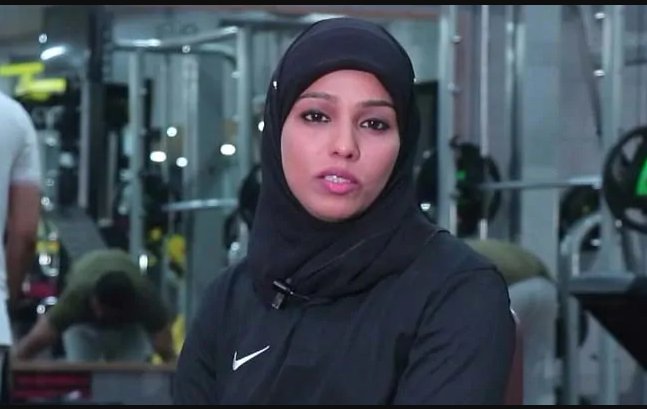 Today, she is an inspiration to many girls and women from her village that now has its own gym and women go there as much as men.
Many young girls and women have started coming to me to seek advice on what needs to be done as they also want to do what I am doing.