An increasing number of independent women in India are bending age-old cultural, societal and traditional norms. As a lot of women are taught to please men and behave as society wants them to – to follow the Indian standard cycle of getting married by early 20s, settling down with a nice boy, turning into a baby-making machine and taking care of them, there are some who have chased their dreams, made their voice heard, stood against the tide of time and society and did not give in to the pressure of wedding chimes. 
Here are 20 women who defied societal norms and made a strong impression in our minds.
1. Suhasini Mulay 
She got married only when she felt the time was right, at the age of 60.
Suhasini Mulay, the Marathi actress, who managed to get us floored with her performances, broke the stereotype of you-will-not-find-nice-a-guy-if-you-don't-get-married-early. Not only did she find her partner on social media, she married him at an age of 60. There's no right time for love and marriage.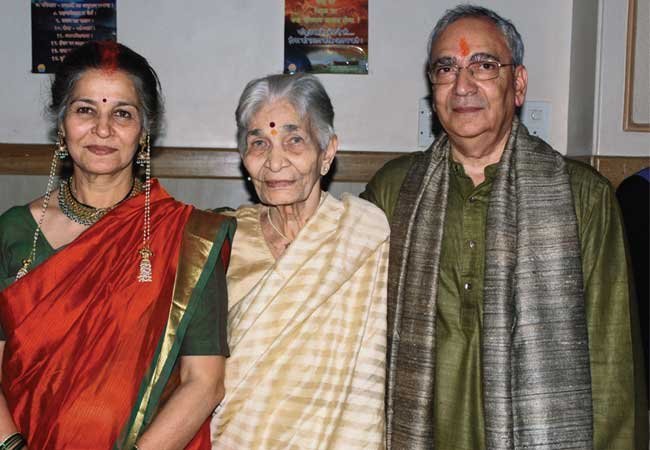 2. Kalki Koechlin 
Apart from playing bold characters in movies like Margarita With A Straw, she takes to social media to speak for women's rights and criticise media's objectification of women.
Giving us some groundbreaking movies like Margarita With A Straw, The Girl In Yellow Boots and Shanghai that successfully break the stereotypes surrounding women and re-establishes individuality over gender, Kalki did not stick to screen alone to spread her message. She has taken to mono-acting and poetry to speak for women's rights and against media's objectification of women.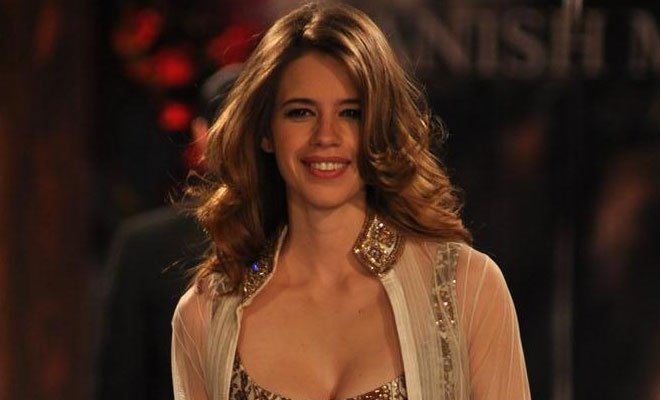 3. Nandita Das 
Known to do roles that break stereotypes, she started her own campaign 'Dark is Beautiful' and never endorses any fairness creams.
Apart from her bold roles in movies like Fire, Earth, Ramchand Pakistani, the actress has started her own campaign 'Dark is Beautiful'. Speaking against society's obsession with fair skin and industry's constant want for it, the actress does not endorse any fairness creams, does not paint her face white like most actresses with dusky skin in the industry do, and stands firm in her belief.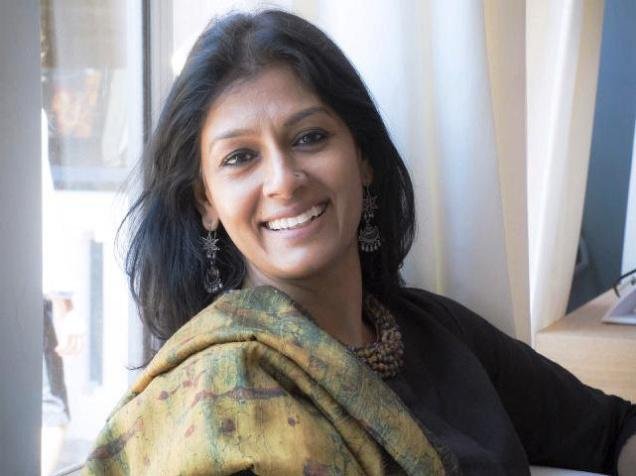 She's the leader of Gulaabi Gang – they beat abusive husbands up with laathis and work towards reducing domestic violence.
Sampat Pal Devi is THE most badass woman of them all. Founder of the Gulaabi Gang, she and her platoon visits and beats up abusive husbands with laathis till they put an end to beating their wives. Strangely enough, Gulaabi Gang has successfully ended cases of domestic violence. Watch out!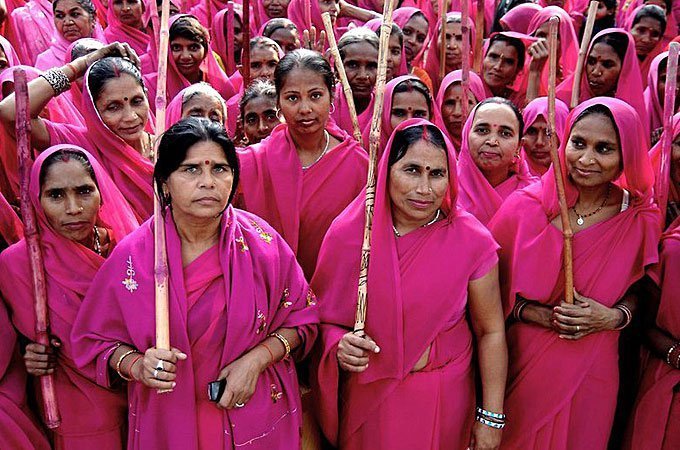 At the age of 35, when she was a mother of two, Shanti Tigga became the first female combat soldier in the Indian Army. She defeated all her male counterparts during physical tests.
Shanti Tigga was the first female combat soldier in the Indian Army, and she achieved this feat when she was 35 and had two children. While most women are told to leave their jobs after they give birth to children, Shanti Tigga defeated all her other male counterparts during their physical tests. And just a side note (for people who believe women are the physically weaker sex, she completed the 50-meter run in 12 seconds during her tests).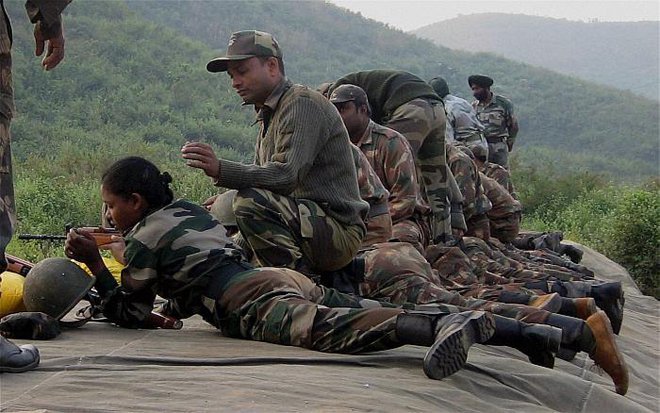 She adopted her first child when she was 25 and is a single mother of two beautiful daughters now.
While many women are busy getting married or focussing on their career when they are 25, the gorgeous and absolutely stunning Sushmita Sen decided to adopt her first child instead and did not let any societal pressure get in the way. After a gap of ten years, she went on to adopting her second child.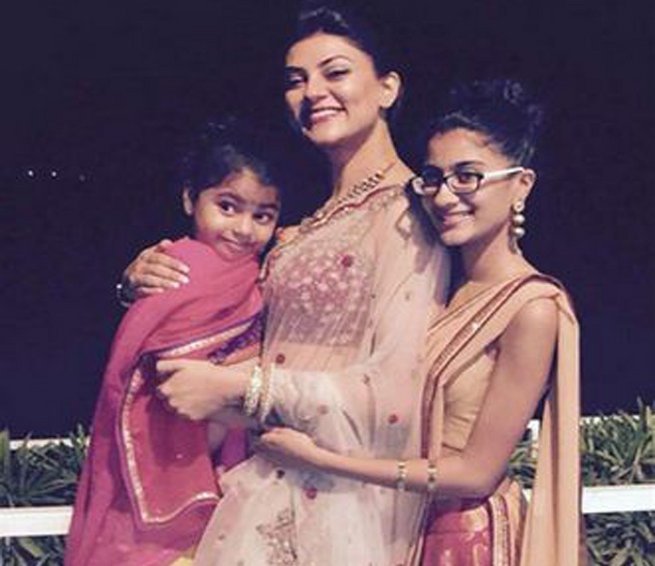 After being brutally gangaraped for fighting for children's rights, she continued her fight and spoke openly about it to give strength to other survivors.
Bhanwari Devi, an activist from Rajasthan was working for the betterment of society, taking up different issues related to land, health and ownership. However, when she fought for children's rights, it led to her brutal gangrape. But that did not stop her or get in her way at all. She continued the fight and was open about it – giving strength to other survivors. She survived to win.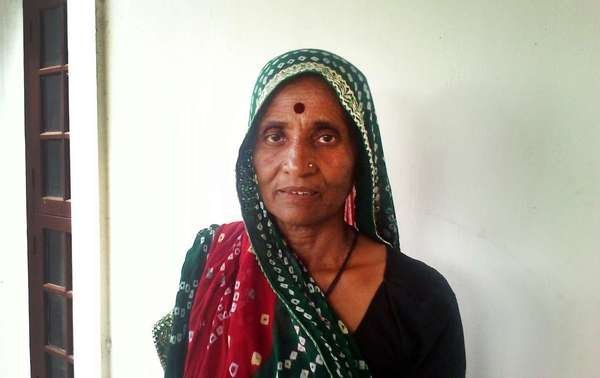 Entering terrains reserved for men alone, Ishita Malaviya is the first female surfer of India.
The ocean has always been a place for the men, they go to the ocean to fish while women sit at home. Even now, when women go to beaches, most of them are forced to worry about sunscreen and anti-tanning lotions more. Defying societal views on skin colour, and exploring areas that were reserved for men alone, Ishita Malaviya is just 25 and the first female surfer of India.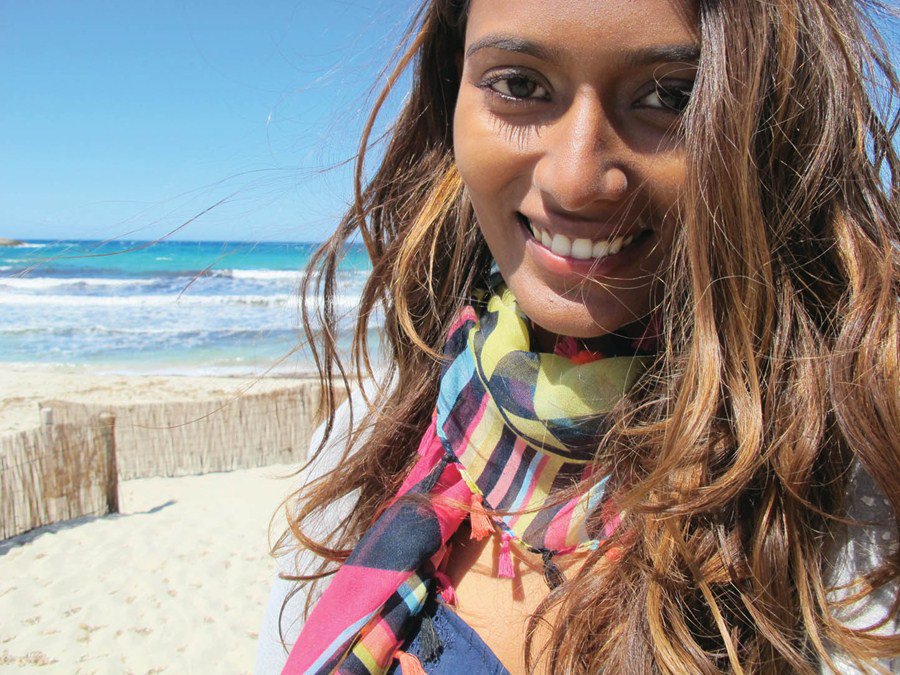 She toured the entire length of India from Kanyakumari to Leh on a bike, solo, and is the first Indian woman to do so.
Roshni Sharma, an engineer by profession and biker by passion is the first woman to travel from Kanyakumari to Leh. Being a solo female biker isn't quite normal in India but this woman defines fearlessness. She passed the lofty Himalayan mountains, tough terrains, high passes of Rohtang, Sarchu, Pang and Tangalangla and rode through the dangerous glaciers and nullahs and conquered over fear with her passion.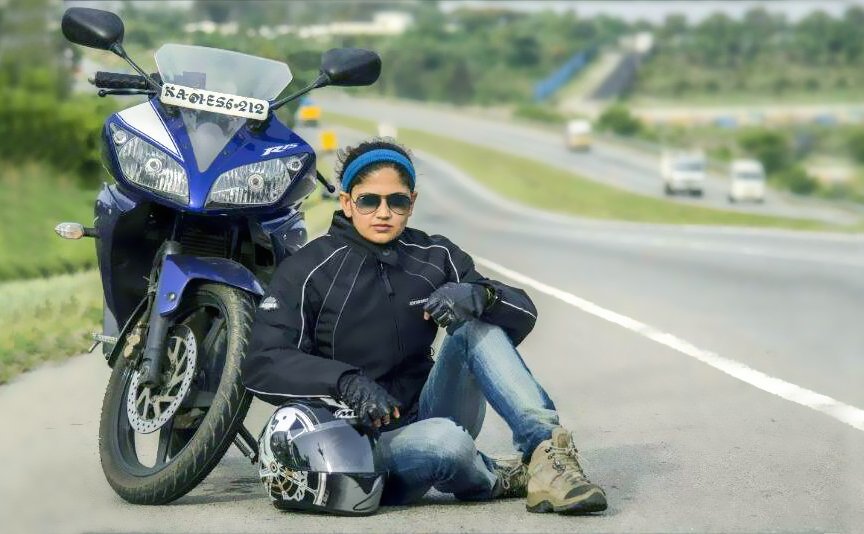 A victim of a horrific gangrape when she was only 16, she now runs a successful NGO that rehabilitates sex trafficked women, despite facing death threats.
Sunitha Krishnan is an inspiration to women everywhere. She was a victim of a horrific gang rape at the tender age of 16, but that didn't stop her at all. She went on to start one of the most effective anti-trafficking NGOs to rehabilitate sex trafficked women and all of these, despite facing serious death threats. Talk about norms, she makes her own brand of norms.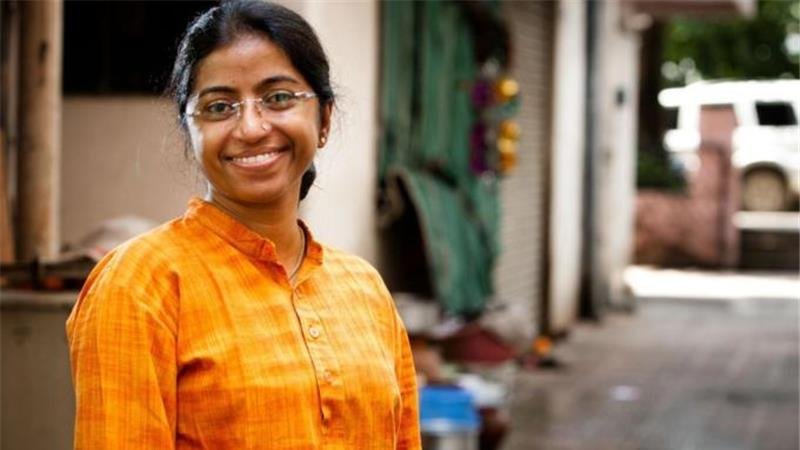 She raised a child out of wedlock way back in the 1980s.
One of the most talented and headstrong female celebrity figures in the country, Neena Gupta broke the stereotype associated with being a single mother in the country way back in the 80s. She raised her child born out of her relationship with West Indies cricketer Sir Vivian Richards and proudly so, even if she did not get married to him.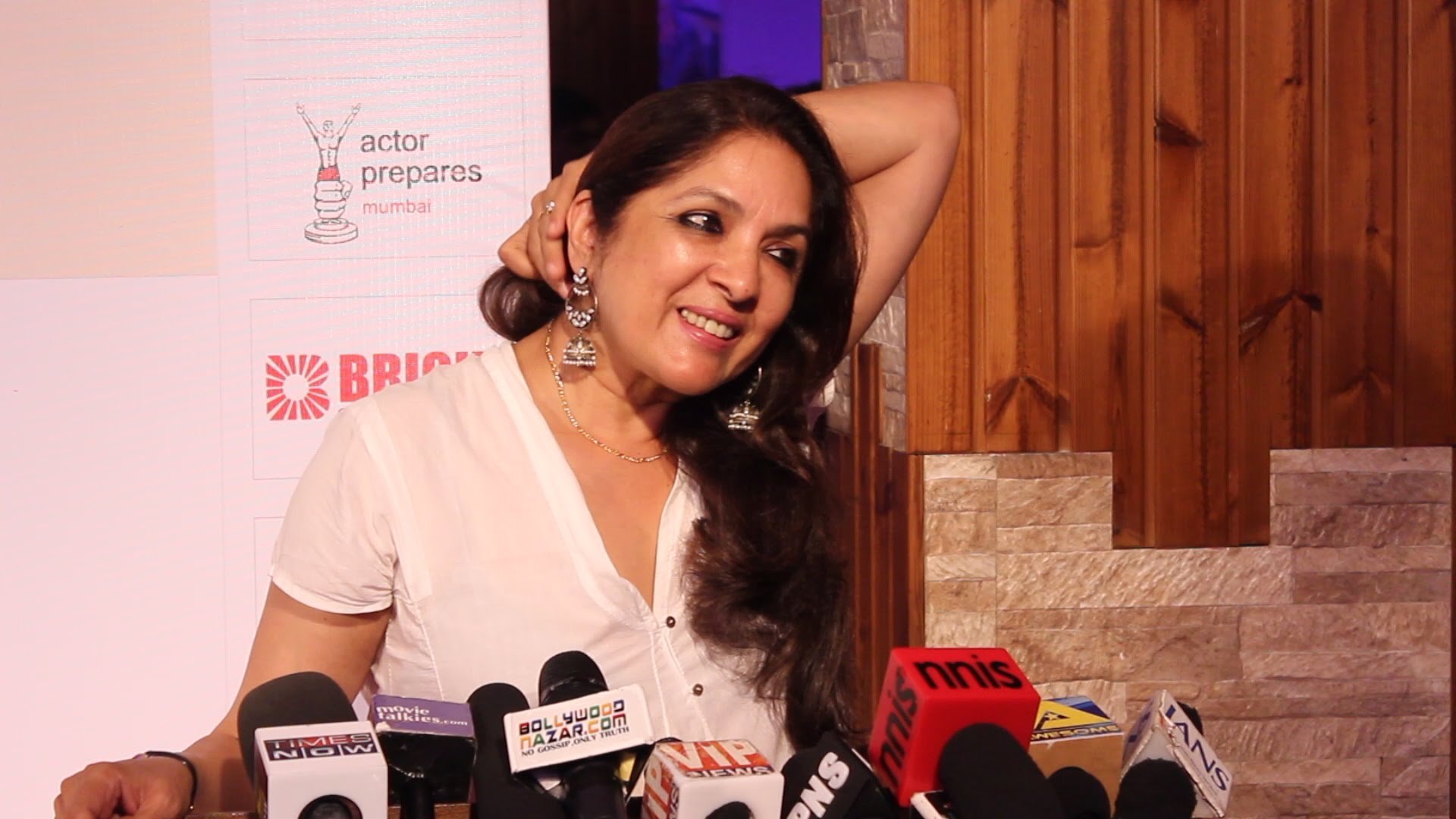 While her contemporaries played safe, she never shied away from dealing with bold subjects in her movies, and voicing her opinions otherwise.
Not famous for playing safe, Shabana Azmi is undoubtedly one of the strongest celebrities in India. Having contributed to movies like Fire, in which two sisters-in-law fall in love and have a bold story to tell, she has continuously defied norms. While most people in Bollywood keep off pressing issues and only use it to gain political mileage, the women's rights activist is known to voice her opinion in Awards shows and never shies away from anything she firmly believes in.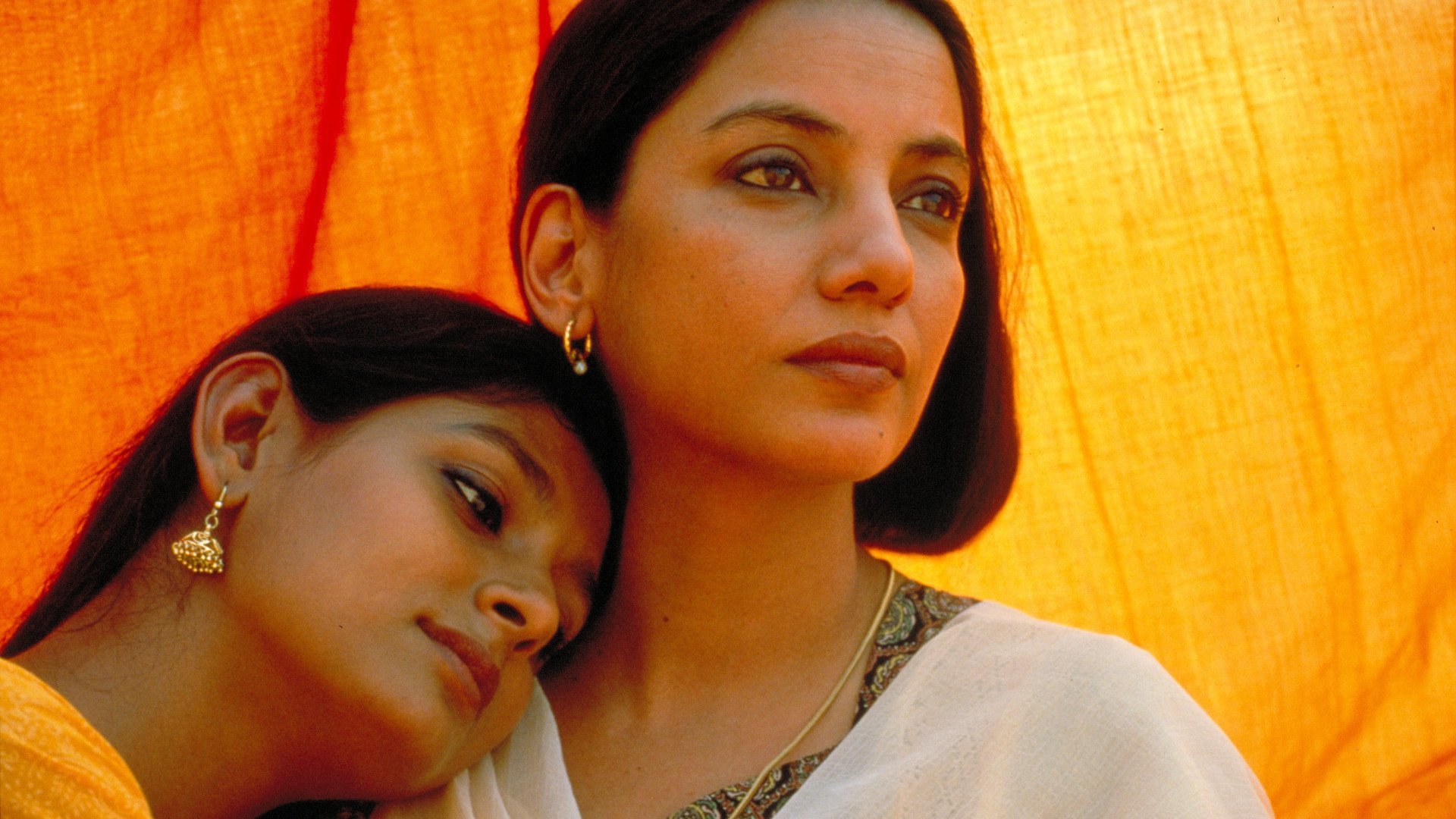 The civil rights activist has been on a fast for 14 years against alleged atrocities carried out by the Indian Army. She's definitely not the one to give up on.
Known as the Iron Lady of Manipur, Irom Sharmila has been on a fast for the last fourteen years to protest against the atrocities carried out by the Army in Manipur under Armed Forces Special Powers Act which grants special powers to military and paramilitary forces and keeps them outside the purview of the courts. Justice has obviously been denied but her determination cannot be denied.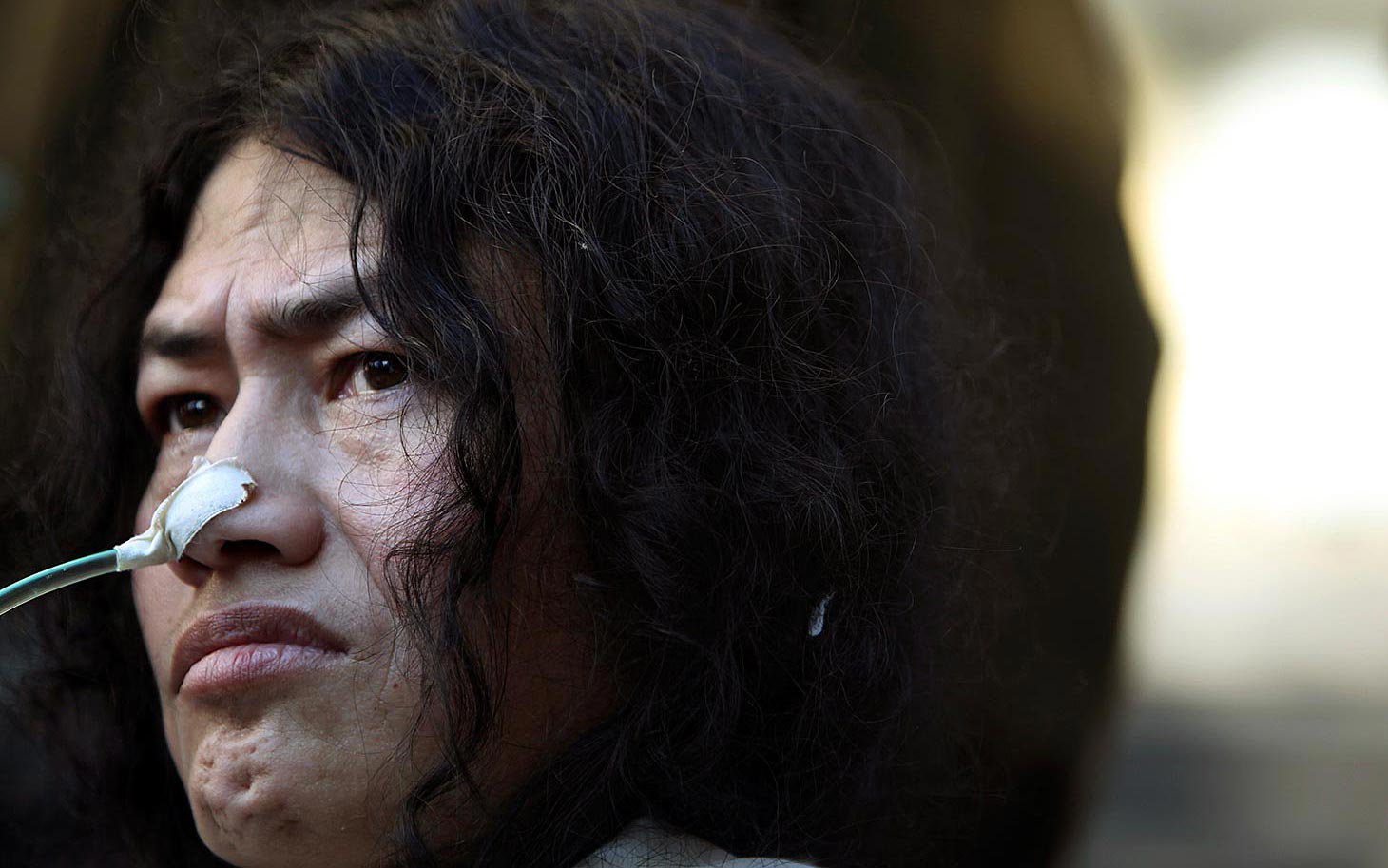 India's Frida Kahlo, Amrita Shergil was open about her relationships with men and women and her paintings often dealt with bold subjects.
Our very own Frida Kahlo, Amrita Shergil not only married her first cousin back in the early 1900s but has also expressed her love for men and women alike, and openly. Amrita Shergil was not someone who would bend down in front of any pressure – she was a woman far ahead of her time. Not holding herself back from drawing luscious nudes and striking portraits vividly that captured the bohemian life around her, she's a badass, I tell you!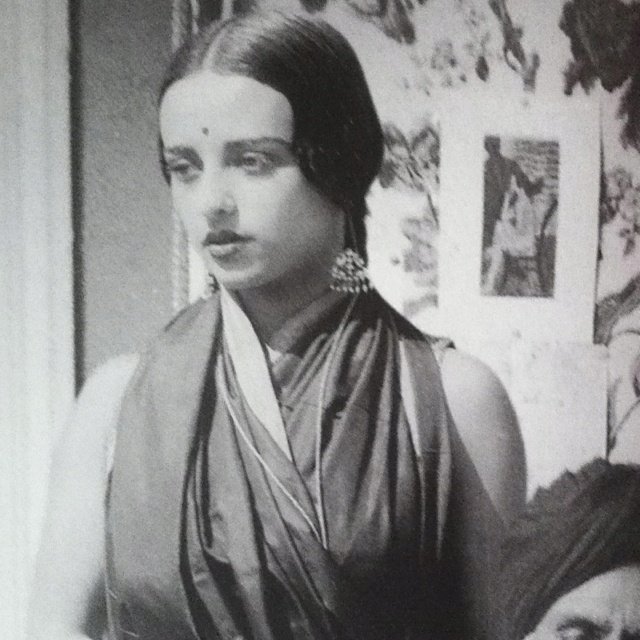 Raveena adopted two daughters when she was only 21 years old and recently gave one of her daughter away at marriage, like a total boss. 
When Raveena was just 21 years old, back in 1995, she adopted two girls, Chhaya and Pooja, daughters of a distant cousin who fell on hard times. Recently, she gave one of her daughter away at the wedding, like a total boss. Raveena Tandon has won us over with her badass I-cannot-care-less attitude.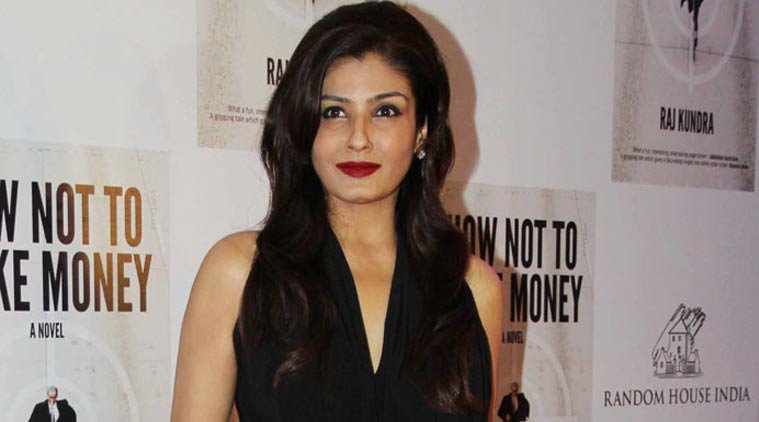 She proudly announced her pregnancy before she tied the knot with Ranbir Shorey.
Dominating the screen with performances like Amu, Traffic Signal and 15 Park Avenue, Konkona Sen Sharma is known to be bold and defiant both on-screen and off-screen. She announced her pregnancy before she tied the knot with Ranbir Shorey without caring two hoots about societal pressure. A charmer, as always.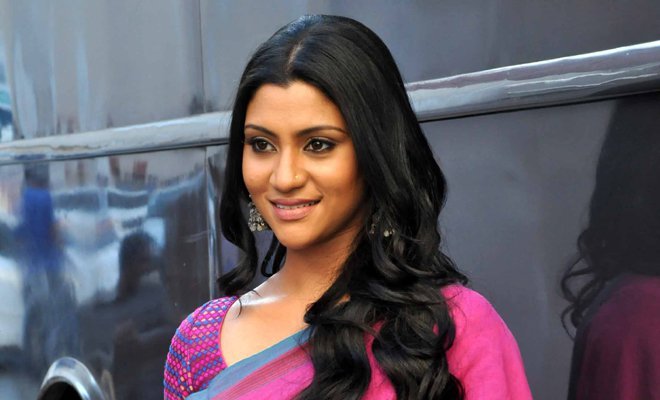 17. Farah Khan 
She got married when she wanted to and was one of the first Indian celebrities to have kids through IVF.
Defying the glorious marriageable age, not only did Farah Khan get married to Sirish Kunder at the age of 40, she also opted for in-vitro fertilization technique and gave birth to triplets. Back in 2008, she was one of the first Indian celebrities who did not conceive naturally and opted for IVF instead.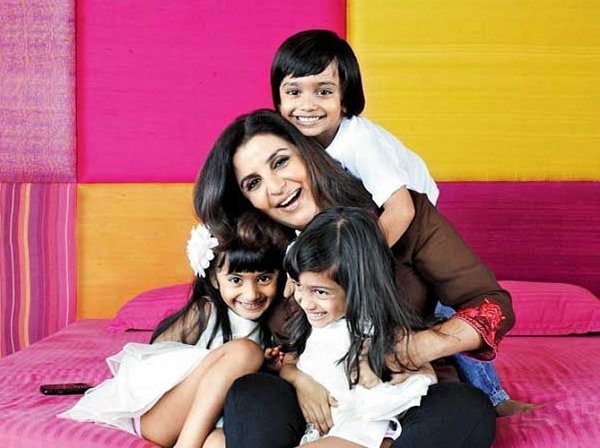 She faced alleged torture and was sexually assaulted by the Police but this school teacher-turned-politial leader continues her fight boldly.
An Adivasi school teacher turned political leader, Soni Sori faced torture and was sexually assaulted by Chhattisgarh Police on charges of acting as a conduit for Maoists. Defiant, bold and not the one to give up, with multiple death threats and a recent attack, she stands tall – boldly defying norms.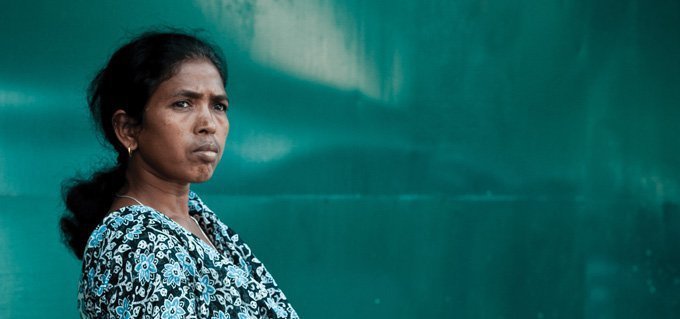 Having survived an acid attack at the tender age of 15, Laxmi is now the director of Chhanv Foundation, a NGO dedicated to help the survivors of acid attacks in India.
To have survived an acid attack at the age of 15 takes enormous courage and she did not let the attempt of mutilating her face lower her spirit in any way. The face of Indian brand Viva and Diva, Laxmi has come out of the brutal experience, even stronger and now works towards helping survivors of acid attack in India. With women expected to look their best all the time, here's someone who is living life not only to the fullest but also, in style!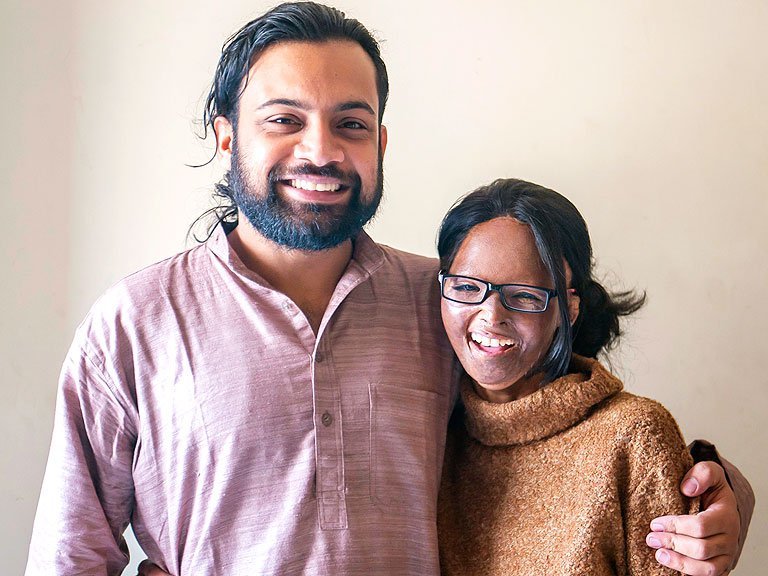 Back in 1984, when not many women in India had the freedom to do what they wanted to, she became the first Indian woman to climb Mount Everest.
In 1984, Bachendri Pal became the first Indian woman to climb Mount Everest, beating crazy odds and extremely cruel conditions to make it to the top of the mountain. Today she is training other girls to do the same but is making it a point that she takes part in various mountaineering expeditions. In a society which worships youth, Bachendri Pal continues to defy all norms.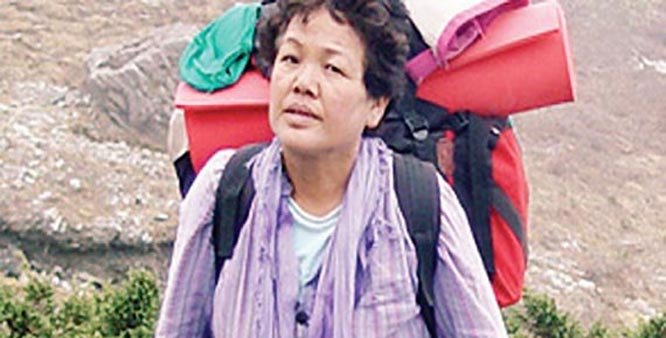 In a society that has seen women as the weaker and the second sex, here's a shoutout to the ones who decided to live the way they wanted to, no matter how crazy or rebellious. 
Here's raising a toast to those who defied societal norms and set their own.